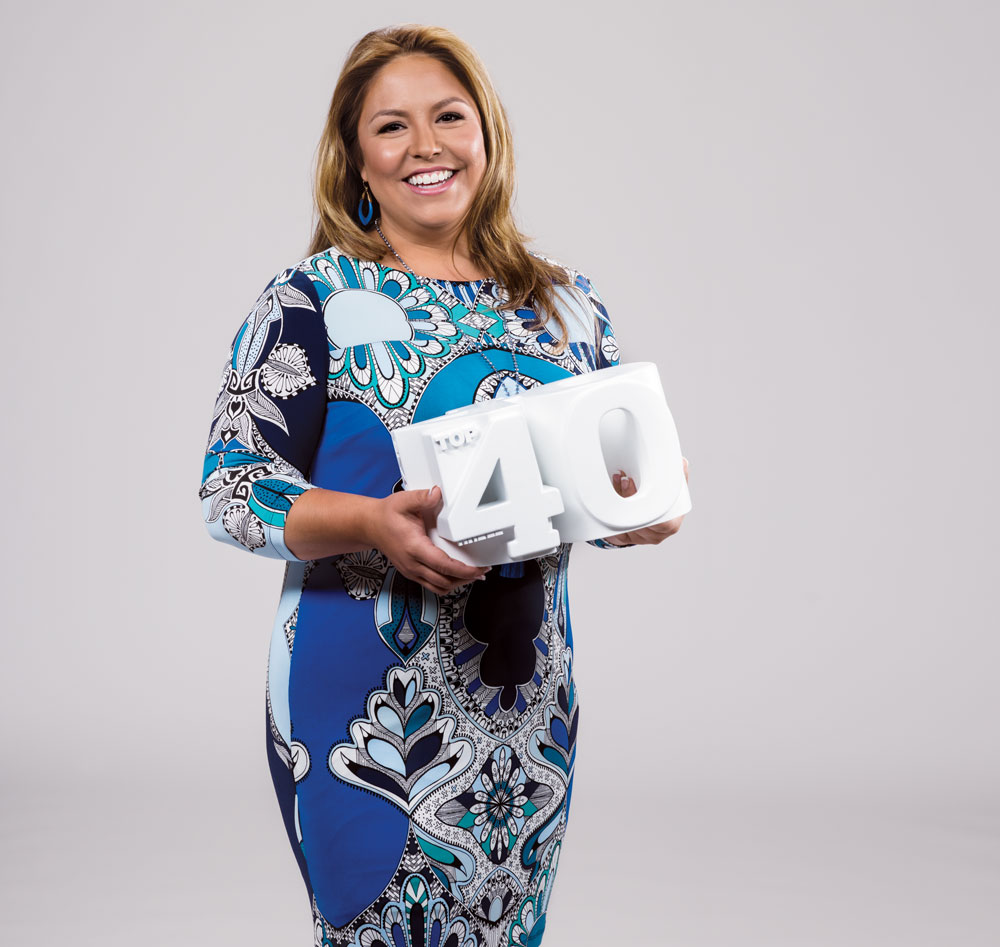 Job title: Founder and Owner, BowDog Canine Specialists and Jac Trac Canine Equipment
Why she's a 2015 Top 40:
Hailey Seidel operates the largest pet-care company in Calgary, grossing $2.2 million a year. Her professional approach to daily and overnight dog and cat care has professionalized what used to be a mom-and-pop industry.
Bruce is the dog that started it all – a 150-lb. Great Dane with behavioural issues.
"He could be a little dog-aggressive," says Hailey Seidel, 30, founder and owner of BowDog Canine Specialists. When Seidel tried to find someone capable of looking after Bruce while she worked all day, she discovered the gap in the pet-care market that led her to start BowDog, now the largest pet-care company in the city.
Seidel had always wanted to work with animals, even considering becoming a vet, until she realized sciences weren't her strong suit. But then she saw a career path she hadn't known existed.
Seidel experienced early success with a dog-walking business, but when her then-partner, a petroleum engineer, was offered a job overseas, they were faced with the decision to close the pet-care business and go, or, as Seidel put it at the time, "Do we stay here and go big?"
In 2007, BowDog opened using Bruce as the size-appropriate poster dog for the new 22,000-square-foot facility. Currently, gross sales are $2.2 million a year and BowDog looks after more than 200 pets daily. The company now has 50 uniform-wearing employees and a fleet of nine vehicles specially designed for the safe transport of dogs.
In April of this year, Seidel acquired Jac Trac Canine Equipment, which manufactures hands-free leashes and brightly coloured hemp collars. Those products are currently sold in the 2,000-square-foot retail space at BowDog, as well as at other shops in Calgary, but Seidel hopes to soon start distribution across Canada and into the United States.
Seidel's commitment to animals also extends beyond her furry clients. As part of her charitable efforts, in 2012, she co-founded Actions Speak Louder, a non-profit dedicated to stop cats and dogs from being used as pet-store window dressing. In its first year the group had a huge win – locally, every store except one voluntarily removed dogs and cats from their retail displays.
Meanwhile, Bruce, the Great Dane, is one of a growing tribe at Seidel's home, which now includes two young daughters, a Jack Russell and a rescue mutt. And how are Bruce's dog-aggression tendencies with all these other dogs added to his work and home life?
"The majority of his issues have been worked out," says Seidel. "But I appreciate him for who he is." – Tiffany Burns
[This story has been altered from its original version to reflect a change in the relationship between Ms.Seidel and her former partner.]