Undertaking 19 days of the High Performance Rodeo's 23 different shows is daunting even for the most seasoned showgoer. But missing out on the One Yellow Rabbit's annual multi-disciplinary stage spectacular just isn't an option. Read on to learn what you can see and what you need to know to take on the festivities likes a pro.
Admission Essentials
The average price to see a HPR show is roughly $35, with a few notable exceptions. Standard ticketing is probably your best option if you wind up having your heart set on just one show. But, the festival also offers a "flex pass" for $123 which gets you a total of four ticket vouchers eligible for nearly any show. You could take three friends to one show, see four different shows by yourself or divide up the tickets in any other way you desire. If you're going on a massive outing with a total of 10 of more people, call Arts Commons (403-294-9494) to set up a 15 percent off group discount rate. Heads up: High Performance Rodeo uses a "dynamic pricing model" wherein prices may increase as stock depletes. This means you should buy early or consider a flex pass which is not subject to pricing changes.
Other deals include $10 off for students and artist workers (some exceptions apply). An artist worker is an artist or arts administrator, and the honour system is expected to be followed by attendees. Don't be that person who rips off a not-for-profit arts group and then ruins it for the rest of us.
Another way to save is with the $15 Wednesdays program. Select shows will offer mid-week discounts on some of the best seats in the house. See the list of eligible performances here.
There's also a small range of free programming including ProArts@Noon taking place each Wednesday of the festival, The Democratic Set screening on January 12 and The Veronicas Awards on January 18. Finally, the January 9 preview of Live Your Prime, with Damien Frost is sold on a pay-what-you-want basis.
Make Your Game Plan
Shows at HPR vary from one-night-only to 10-day runs. To create the schedule that works best for you, we suggest looking at the show's presenters and descriptions and picking a couple favourites to anchor your plans. Then, head to the Rodeo's calendar page and see if and when things overlap. We've outlined some key events from each of the festival's three weeks to get you started, but we also encourage you to browse the full lineup.
Week One: January 9 to 13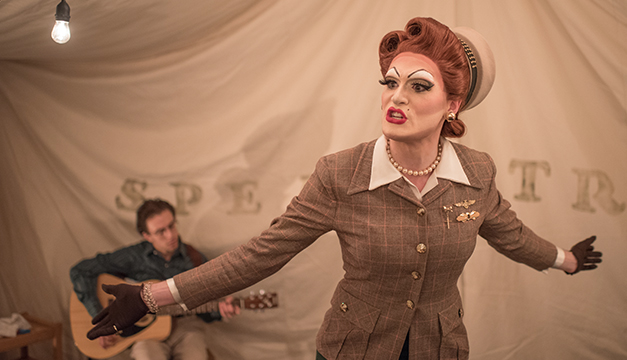 It's One Yellow Rabbit tradition to debut a new work at the outset of the High Performance Rodeo. This year, it's a satirical comedy about the age of the brand and aging itself starring Denise Clarke, Andy Curtis and John Murrell.
January 9 to 19, Big Secret Theatre, $40 standard admission (pay-what-you-want preview on January 9)
Decidedly Jazz Danceworks (DJD) presents a show all about one of the most genius figures of 20th century music, Charles Mingus. Through dance and live musical accompaniment, this remount of DJD's 2013 smash hit takes on all the highs (but doesn't skirt the lows) of the complicated and troubled musician's life.
January 10 to 20, DJD Dance Centre, $29 to $69 standard admission ($125 opening night special with hors d'oeuvres​ and wine, plus an after-party)
This laugh-out-loud twist on cabaret and tent revival stars the incomparable drag tour-de-force Pearle Harbour. Harbour plays a sassy-but-sweet American icon from days gone by who hosts attendees inside a giant tent set-up inside the Jack Singer Rehearsal Hall. Inside, you'll find music, puppets and curiousities.
January 10 to 12, Jack Singer Rehearsal Hall, $35 standard admission
The Democratic Set starts as as experimental form of artist residency (in partnership with Inside Out Theatre) taking place at Eau Claire Market on January 9 and 10. Participants will explore a custom-made film set and be filmed over the course of the two days. Then, the results are shown at the New Central Library for free.
January 12, New Central Library, free admission
Another HPR tradition, the 10-Minute Play Festival is an onslaught of micro-theatre that is created in just 24 hours. One Yellow Rabbit says this show sells out every year — don't snooze on tickets if you'd like to witness the chaos.
January 12, Martha Cohen Theatre, $35 standard admission
Week Two: January 14 to 20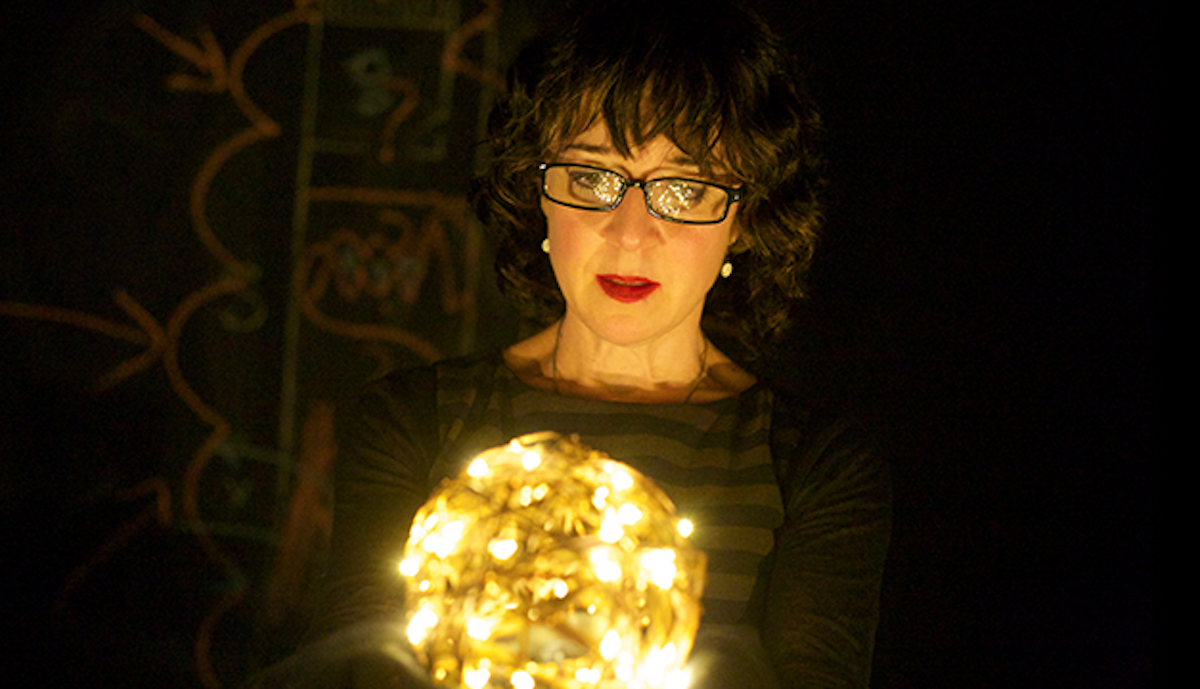 Calgary-based Karen Hines premiered her work Crawlspace in a storefront in 2015. The dark comedy about the infuriation of home ownership (and the wider implications about consumer culture) has toured the nation and is currently in development as a feature film. It debuts for a in Calgary inside the intimate Studio space at The Grand.
January 15 to 19, The Grand, $35 standard admission
Based on the life of Chinese-Canadian and Cree Senator Lillian Eva Quan Dyck, Café Daughter follows a young girl in 1950s who finds an ally just when she needs them most. Brought to life by ATP and One Yellow Rabbit, this family-friendly show will warm your heart and remind you that you can still win when the odds are stacked against you.
January 15 to 27, Martha Cohen Theatre, $31.50 to $80 standard admission
This show by manidoons collective explores the story of one family of women who navigate addiction and inter-generational trauma using movement, poetry and prose.
Jan. 18 to 20, West Village Theatre, $30 standard admission
Ballet BC will perform three works during its return to the Jubilee after a 10-year hiatus. The internationally beloved ensemble has made a name of finding the sweet spot between traditional ballet and modern dance, as well as the innovative influence of artistic director Emily Molnar, C.M. This show is co-presented by One Yellow Rabbit and Alberta Ballet.
Jan. 18 and 19, Southern Alberta Jubilee Auditorium, $41 to $97 standard admission
This show-inside-an-awards-show is a chance to recognize Calgary's theatre artists and get a sense of their wacky antics in the process. Everyone who is "nominated" wins, and is celebrated on stage for thirty seconds each. Somewhere between a cast party and an improv marathon, this is a great chance to let loose after taking in a few shows.
January 18, Big Secret Theatre, free
Week Three: January 21 to 27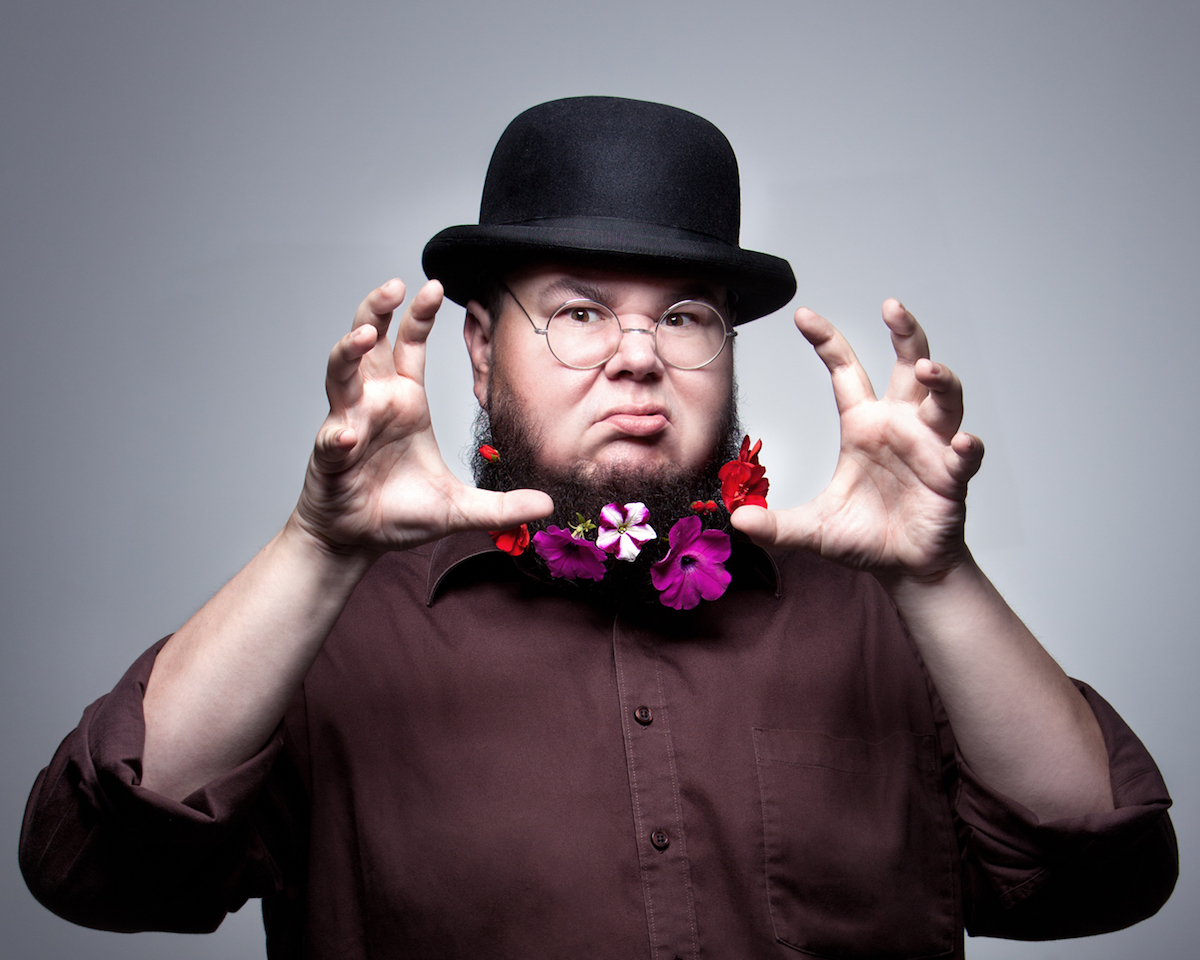 ILBIJERRI Theatre Company​ travels all the way from South Australia to perform this dance, theatre, image and text piece. The core subject is something we all have, that connects us, but also defines our differences — our blood.
January 24 to 26, DJD Dance Centre, $40 standard admission
You'll learn a lot more than a few dance steps at this performance-meets-class where the audience partakes in a Latin American dance lesson. Creator and star Carmen Aguirre grew up around parents who ran fundraisers for political prisoners out of a dance hall and regales her students with firsthand experiences during the show. Look out for an interview with Aguirre coming to the site soon.
January 24 to 26, Vertigo Theatre Studio, $35 standard admission
This show is created by Société Protectrice de Petites Ideés from France. It is a mix of circus and theatrical comedy appropriate for all ages and all languages. This offbeat laugh-a-thon is a perfect show to attend with a mixed group.
January 23 to 26, Pumphouse Theatre, $35 standard admission
Poet Shane Koyczan is performing for one night only during HPR. Koyczan became a household name following his breakthrough at the 2010 Vancouver Olympics and has received high praise from the CBC and David Suzuki. Calgary's first-ever poet laureate Kris Demeanor will also perform at this event.
Jan. 22, Jack Singer Concert Hall, $39 standard admission
This show takes an old adage to heart by asking its performers to share their journeys through the storytelling device of shoes. Immigrant women are mentored by professional authors and theatrical talent in the weeks before debuting their performances. This is the show's sixth year of existence and was created by novelist Katherine Govier.
Jan. 26 to 27, New Central Library, $18.25 standard admission
A previous version of this story described Karen Hines as Calgary-born. In fact, Hines was born in Chicago and is now Calgary-based.