Calgarians are good eaters, doing their part to build a progressive local food scene that's becoming recognized around the world. We're known for our amazing restaurants, but beyond eating out, there are butchers, bakers and local gin makers who deserve a nod for keeping us well fed at home and on the go. Here are a few of the best things to eat in the city this year – some are classics, others are new, all are delicious.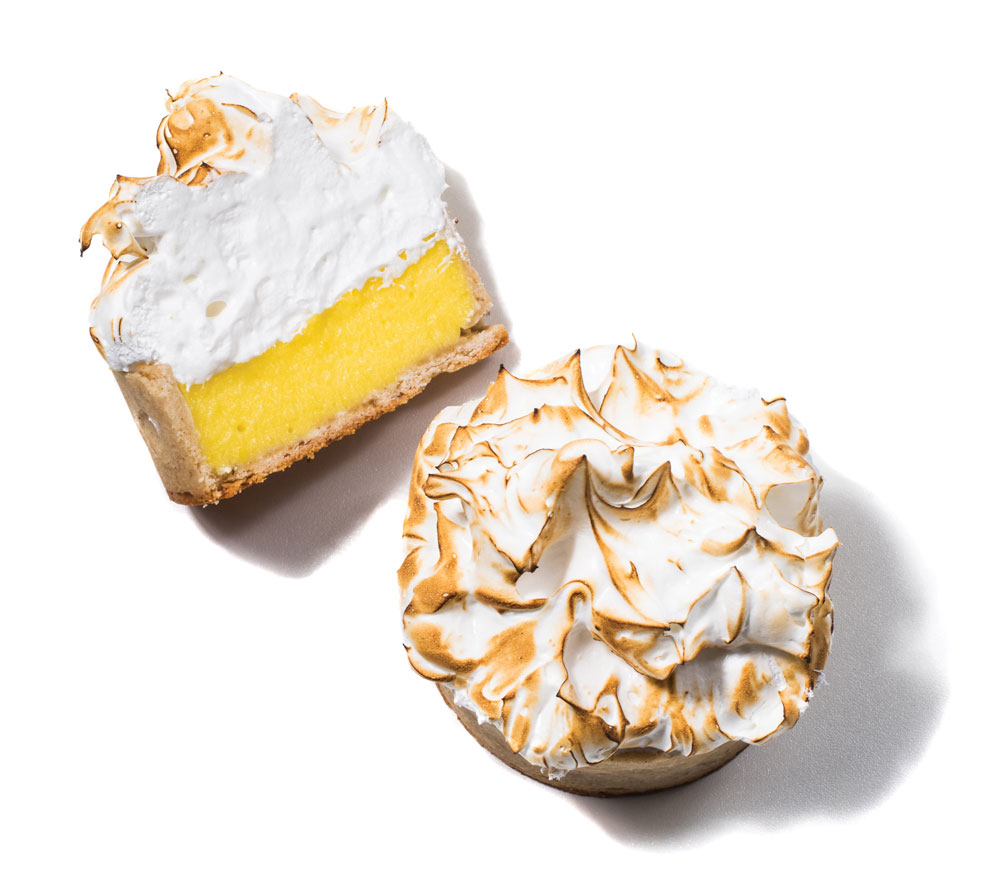 The deep, high-sided lemon tarts at Wilde Grainz are sweet and tart, topped with a drastic whirl of torched meringue and sized to serve two to four – perfect for a small dinner party when you don't want to commit to a full-sized cake. (Wilde Grainz recently relocated from its Inglewood home – watch its website for information about its new bakery.)
---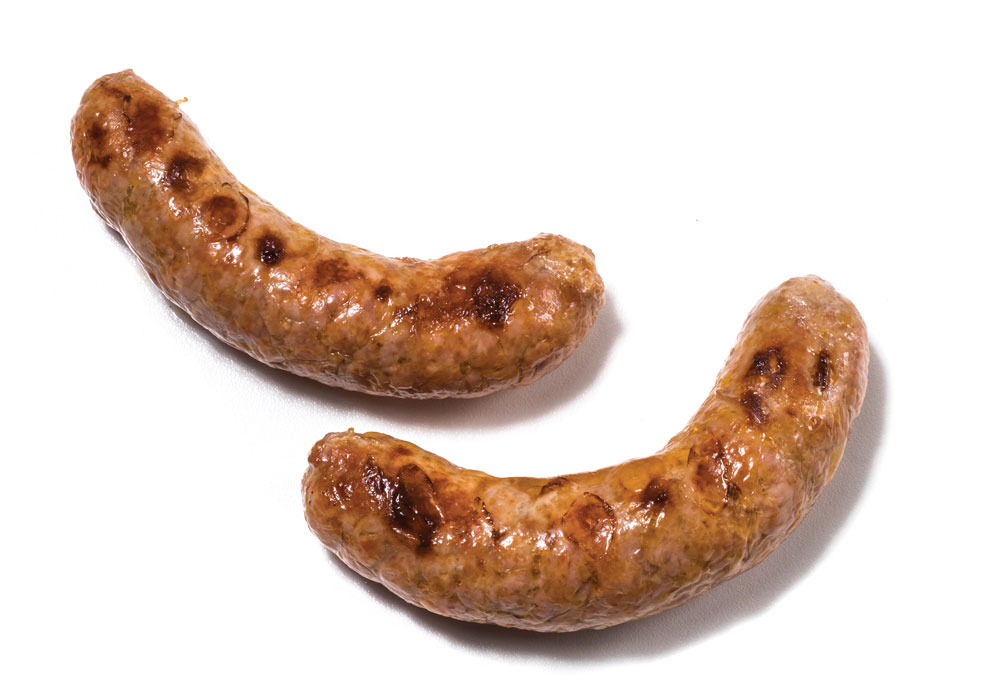 The same family of butchers has been cutting meat to order in the tiny, counterless Master Meats Shop since the 1970s, and the juicy, flavourful cowboy sausage – made with high-quality pork and bacon – is worth making the trek from anywhere in the city. (Because even pork is better with bacon.)
120 40 Ave. N.W., 403-277-5002, mastermeats.com, @themastermeats
---
Guacamole from Chongo's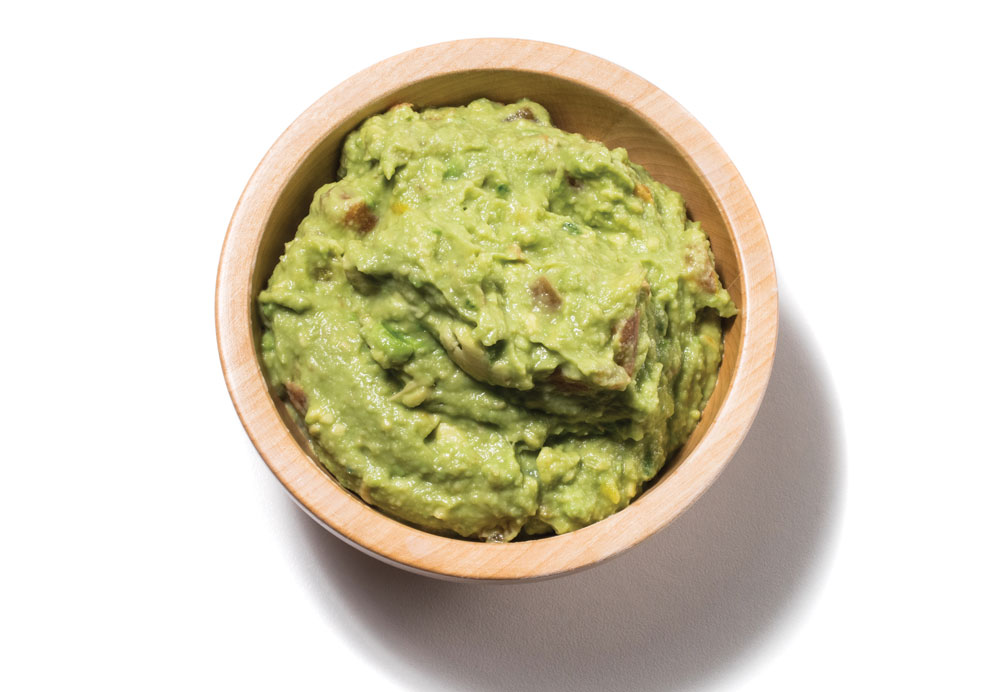 Chongo's has always had an assortment of fresh salsas on offer; one of the most popular is the creamy-chunky guacamole – bright green and not too garlicky, it's perfect for scooping.
Crossroads Market, 403-921-4554, chongosmarket.com
---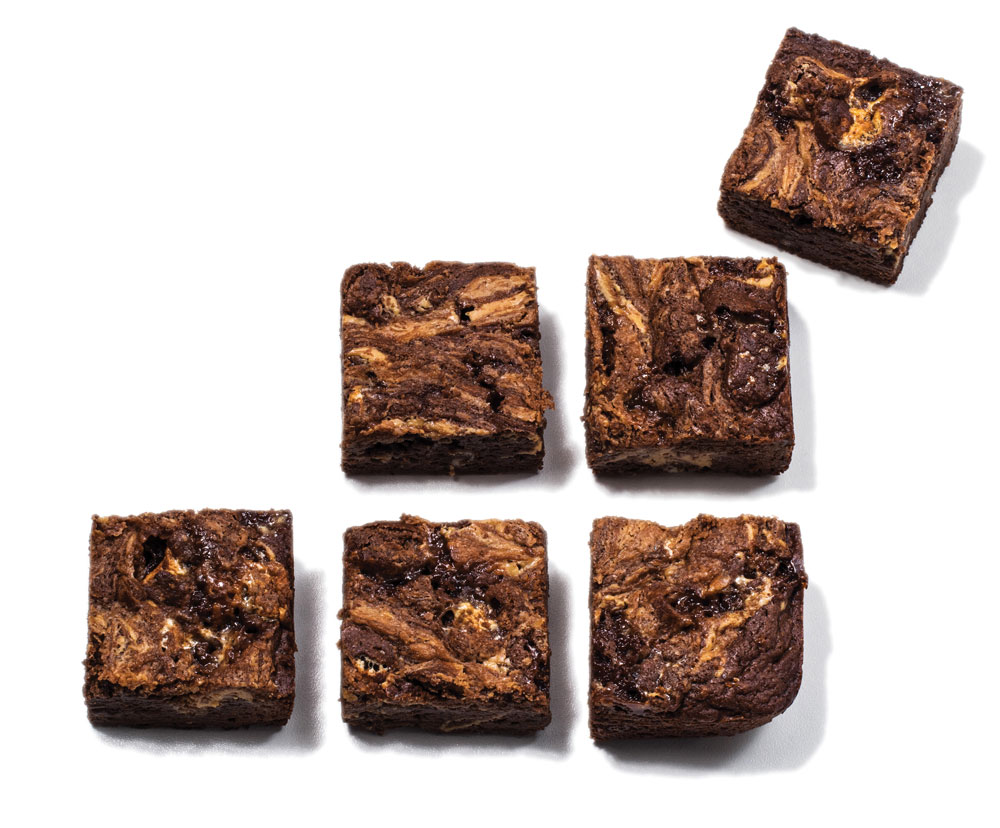 photograph by mike heywood
Brou'n deals exclusively in handcrafted artisan brownies with dense, but not-too-fudgy insides and crackly tops. There's chocolate, salted caramel and cherry coconut, but the standout is peanut butter. Brou'n also makes the best gluten-free brownies I've tried. Currently, the brownies are only available by special order.
403-689-0678, broune.ca, @brounebrownie
---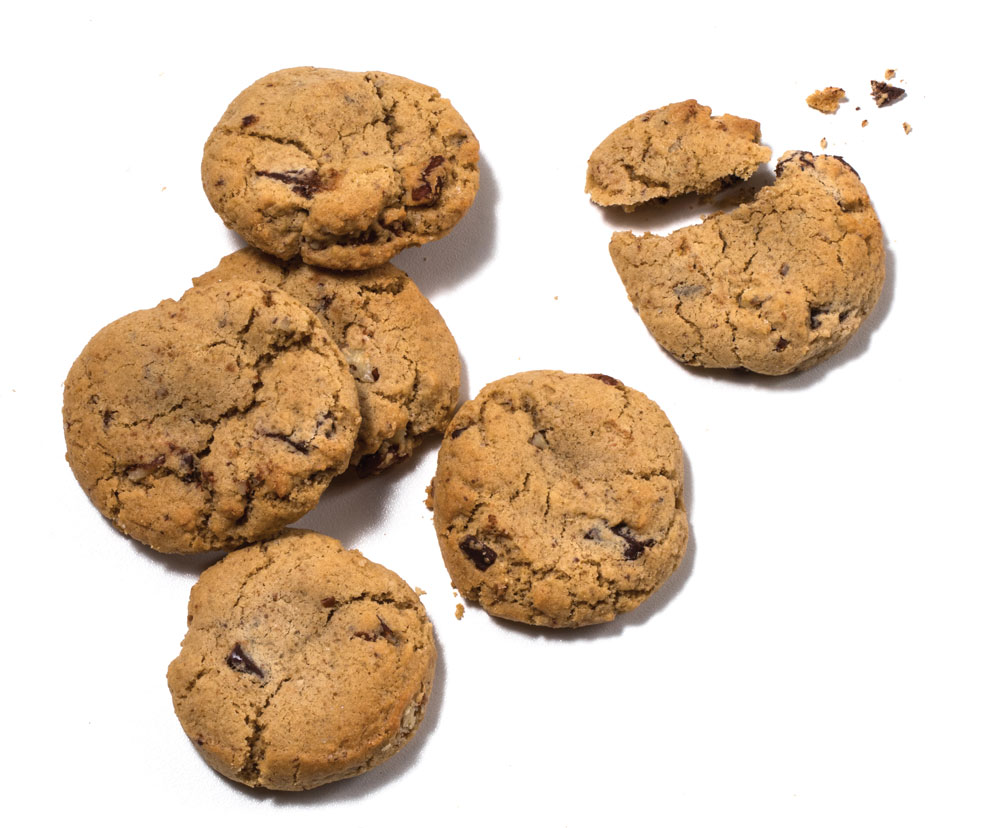 Browned butter cookies made in small batches with dark chocolate chunks and house-smoked pecans – when you need a real treat. Or six.
Available at fine markets and online from Real Treat Kitchen, 403-608-7845, realtreat.ca, @realtreatkitch
---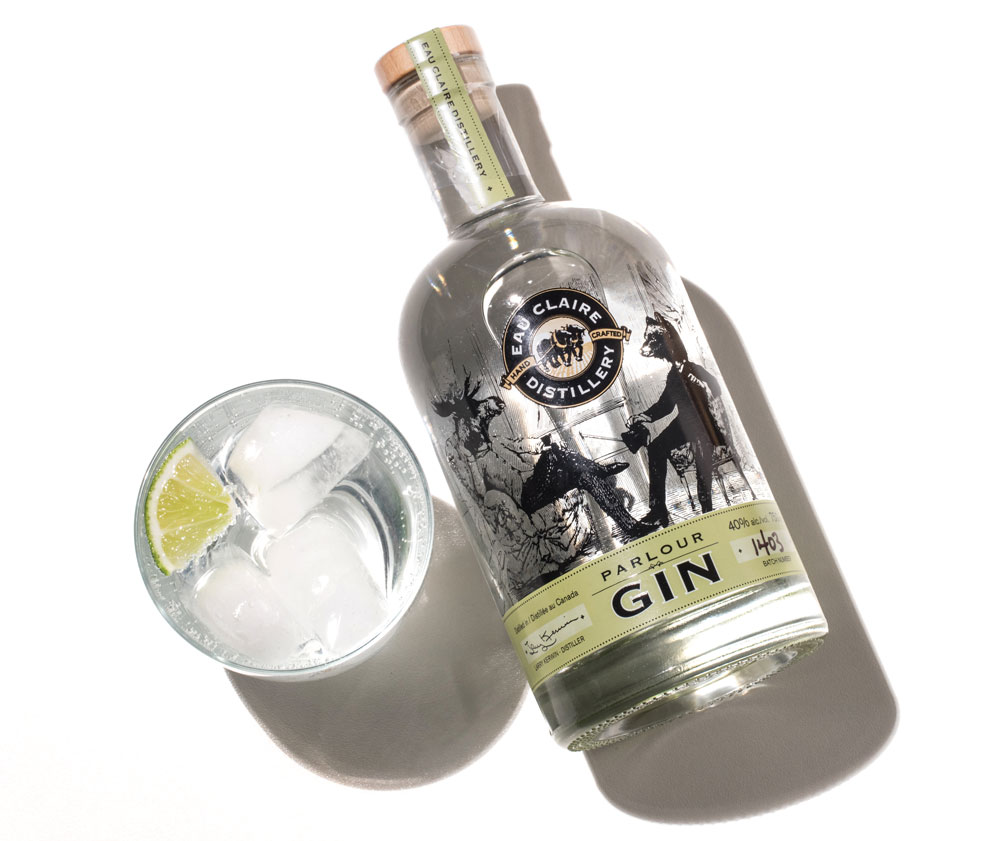 Love it or hate it, this London-dry-style medium gin has a whole lot going on besides the usual juniper; there's a strong presence of rosehip, along with saskatoon berry, coriander, citrus, mint and spice. Made mostly from Alberta barley and named in honour of prohibition-era gin parlours, it's complex, yet smooth enough to sip straight.
Available in better liquor stores around Calgary and from the Eau Claire Distillery, 113 Sunset Blvd. N.W., Turner Valley, 403-933-5404, eauclairedistillery.ca, @eauclairecraft
---
Crme Frache from Vital Green Farms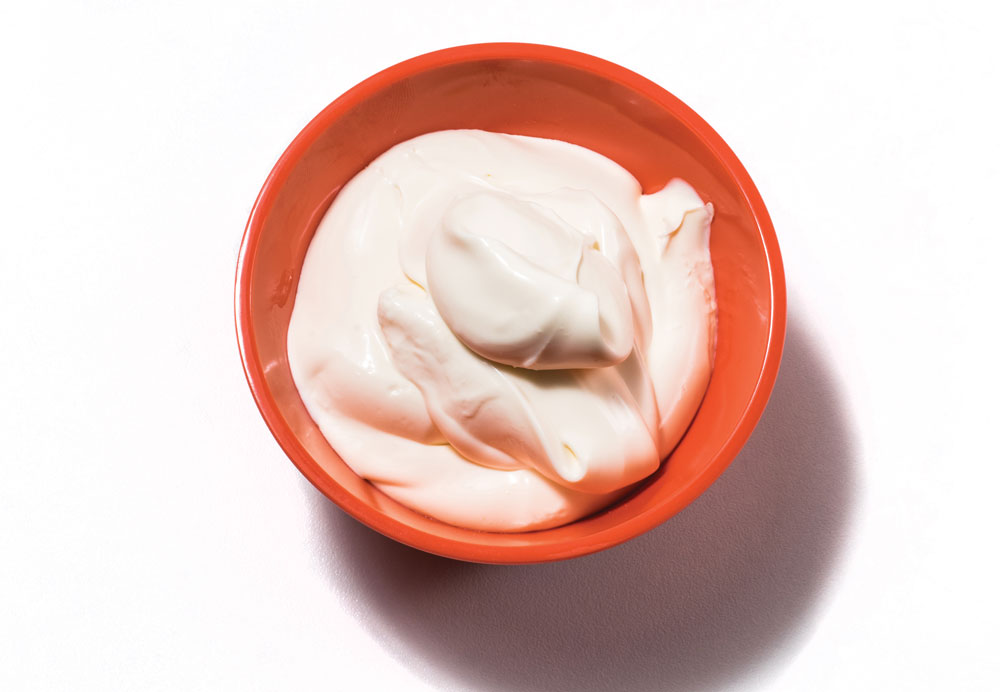 Sweet, with just the right amount of tang, this is Calgary's version of clotted cream, made with organic cream in Picture Butte.
Available at Bite Groceteria, 1023 9 Ave. S.E., 403-263-3966, and other fine markets
---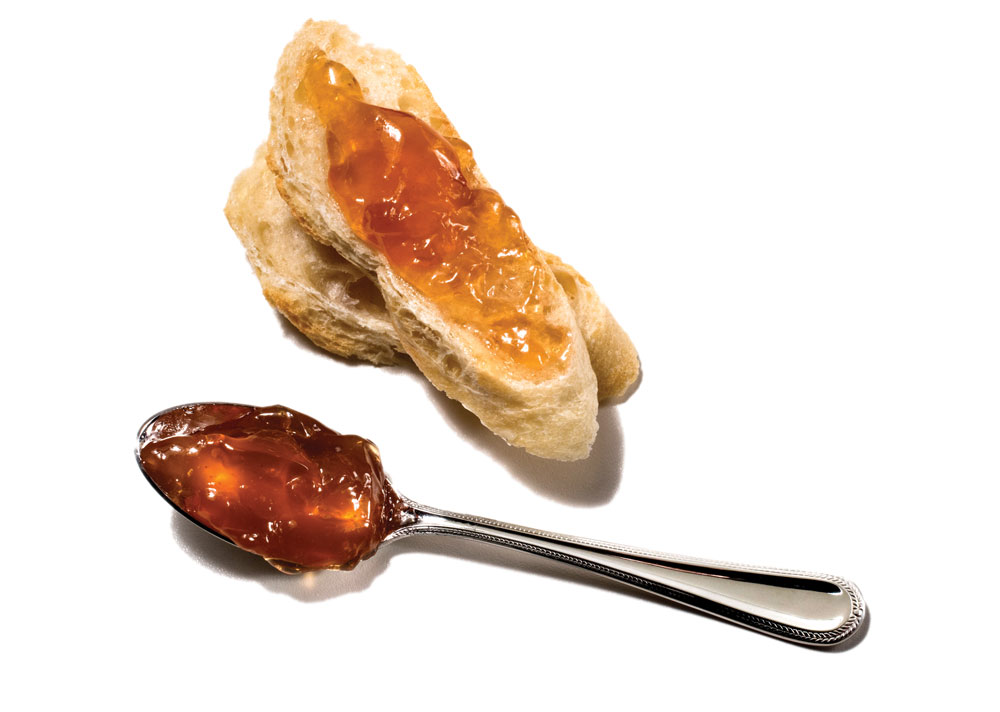 photograph by mike heywood
Who knows more about what pairs well with cheese than JBFC? To that end, Calgary's best-known cheese shop has developed a line of preserves designed just for cheese trays. Dab the apple rosemary jelly on your cheeses, bake with brie or bump up your grilled cheese sandwich.
1017 16 Ave. S.W., 403-229-0900, jbfinecheese.com, @jbfcandfarm
---
Pitas from Village Pita Bakery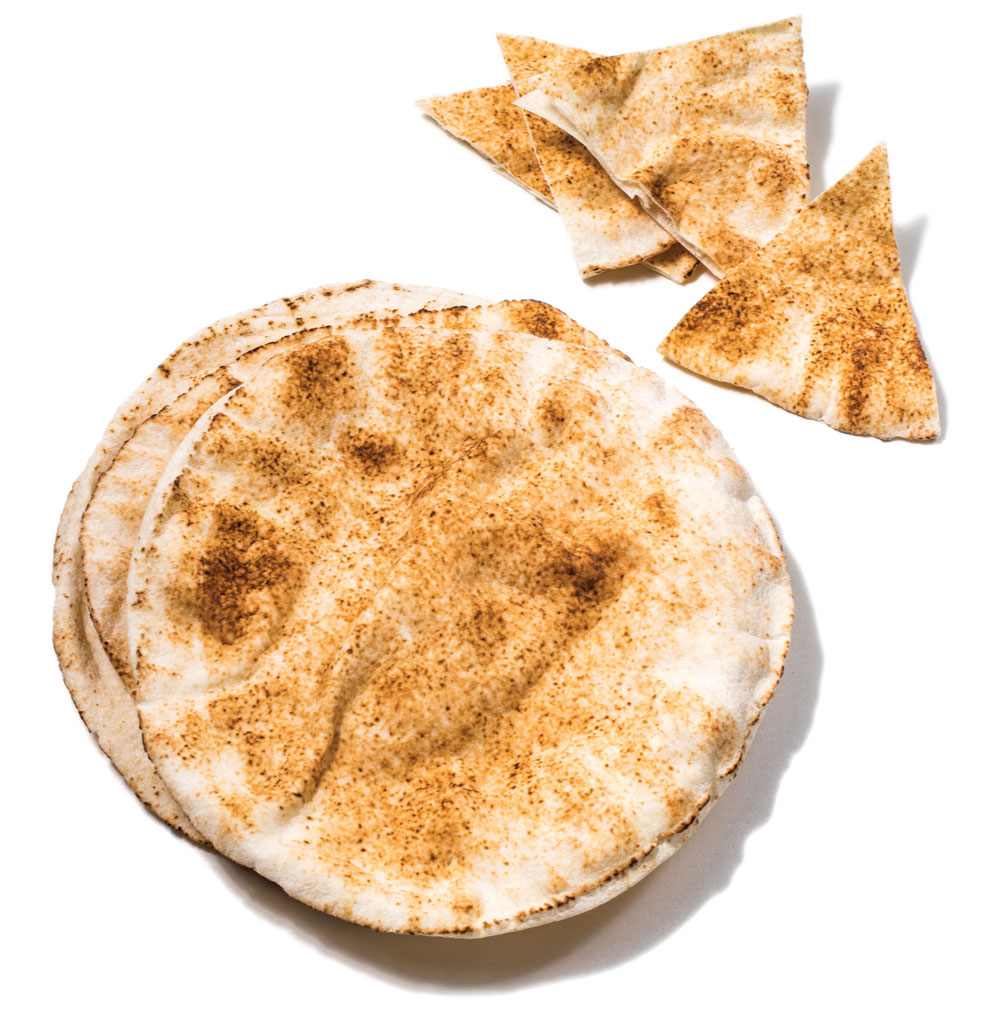 If you arrive at the Short Pants Plaza early, you'll find Village Pita in full production of fresh pitas for Mediterranean markets and eateries around the city – those familiar thin, wide, deep-golden pitas that are perfect for wrapping around meat, veggies or falafel. But most in line will be there for the meat pie – a crisp pita with spiced ground meat and folded in half, with or without five cheeses and veggies.
255 28 St. S.E., 403-273-0330
---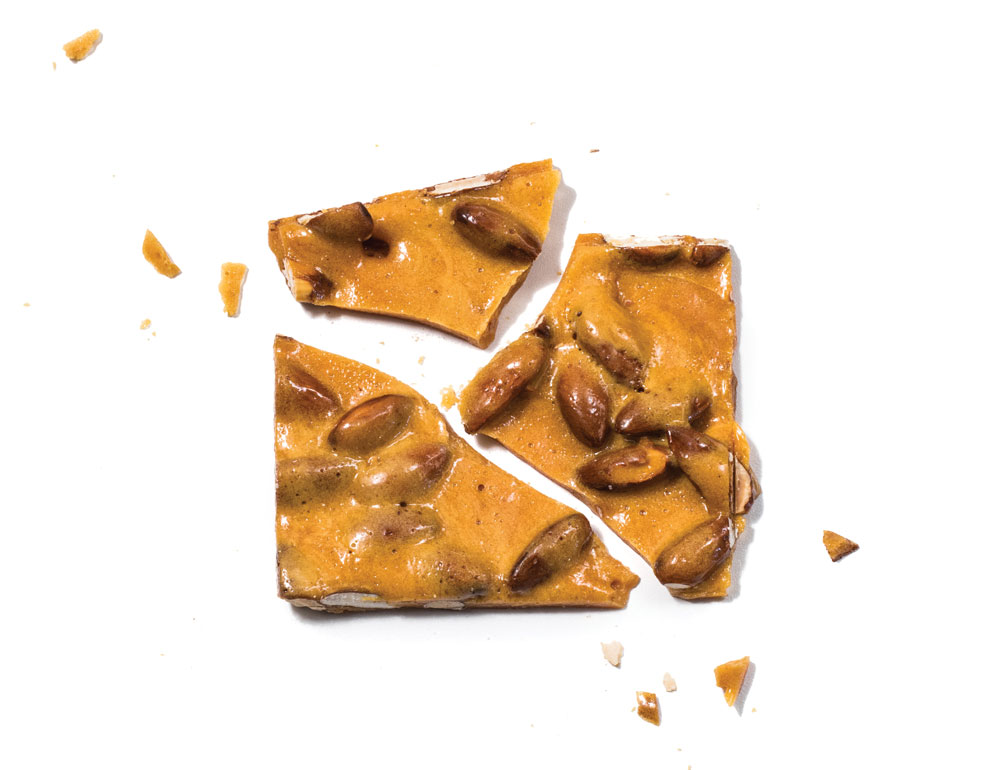 Whether or not you think bacon has jumped the shark, there's an old-fashioned peanut brittle for you at Canada Sweet Shop, where options include maple and smoky bacon. All the brittles are dairy, soy, egg and gluten-free, made in small batches using old family recipes, or try the classic almond brittle, shown here.
Available at farmers' markets and bakeries around town, 587-889-2567, canadasweetshop.com, @canadasweetshop
---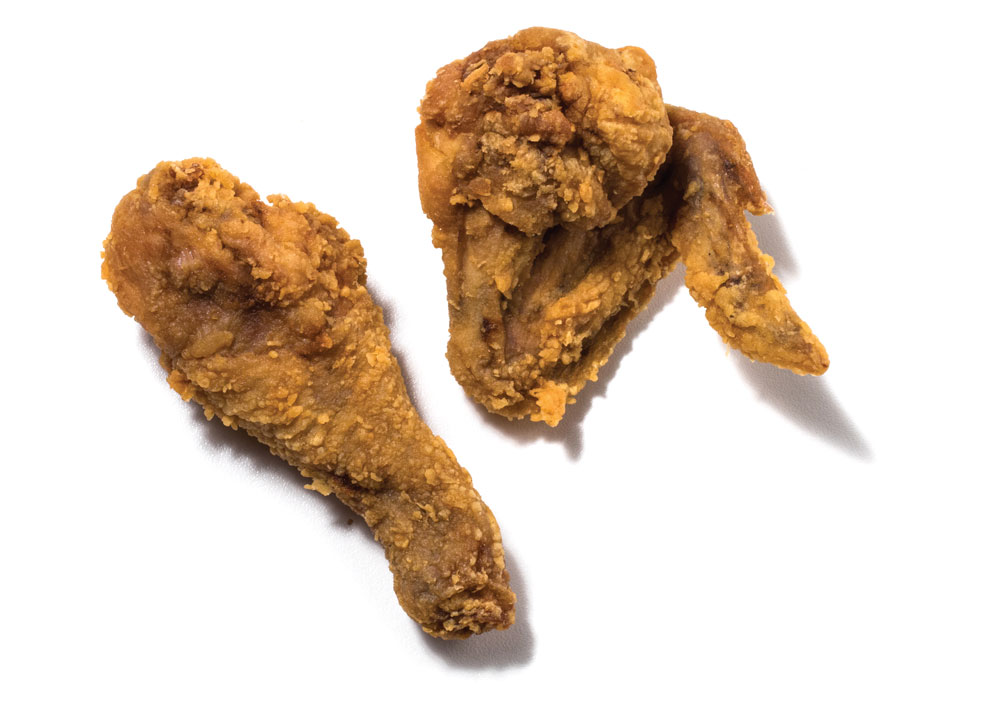 It's not like it sounds: Olive Chicken doesn't actually contain olives – it's just straight-up, ultra crispy-crunchy, Korean-style fried chicken, served with a small dish of pickled radish. The hot and sweet version is doused in enough tangy, sticky sauce to necessitate a bib and some wet wipes.
1324 10 Ave. S.W., 403-457-4649, and 2807 17 Ave. S.W., 587-351-1111, olivechicken.ca
---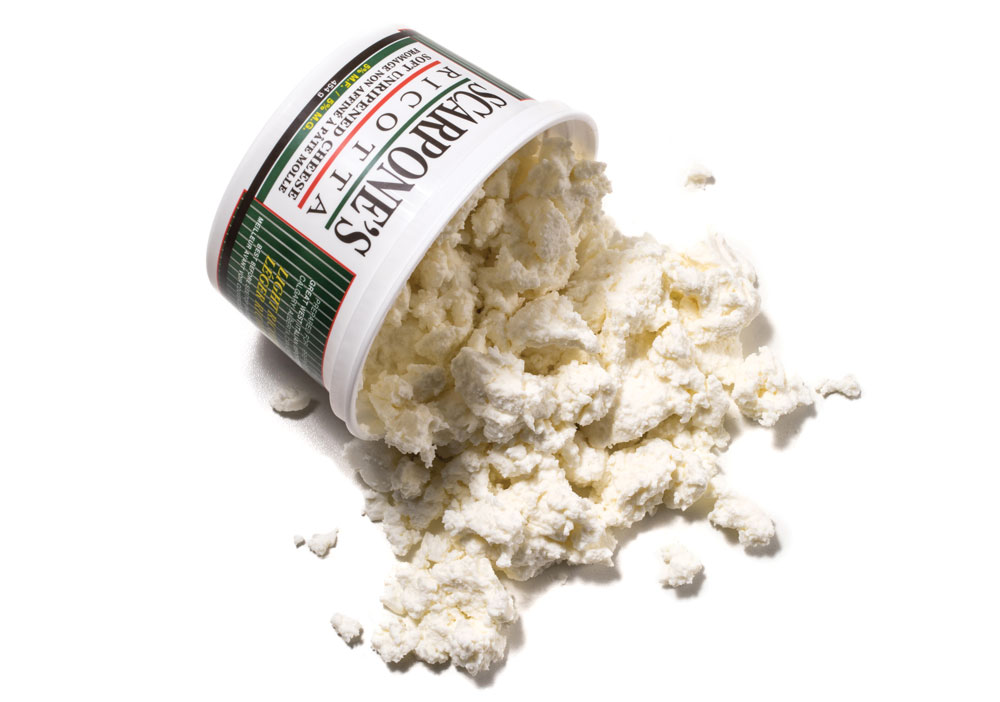 There's fresh ricotta cheese at the deli in Scarpone's, as well as sauces and handmade pasta. Pick up a ball of proper pizza dough, made with Tipo 00 flour, and make your own ricotta calzone.
5130 Skyline Way N.E., 403-275-3300, italianstore.ca
---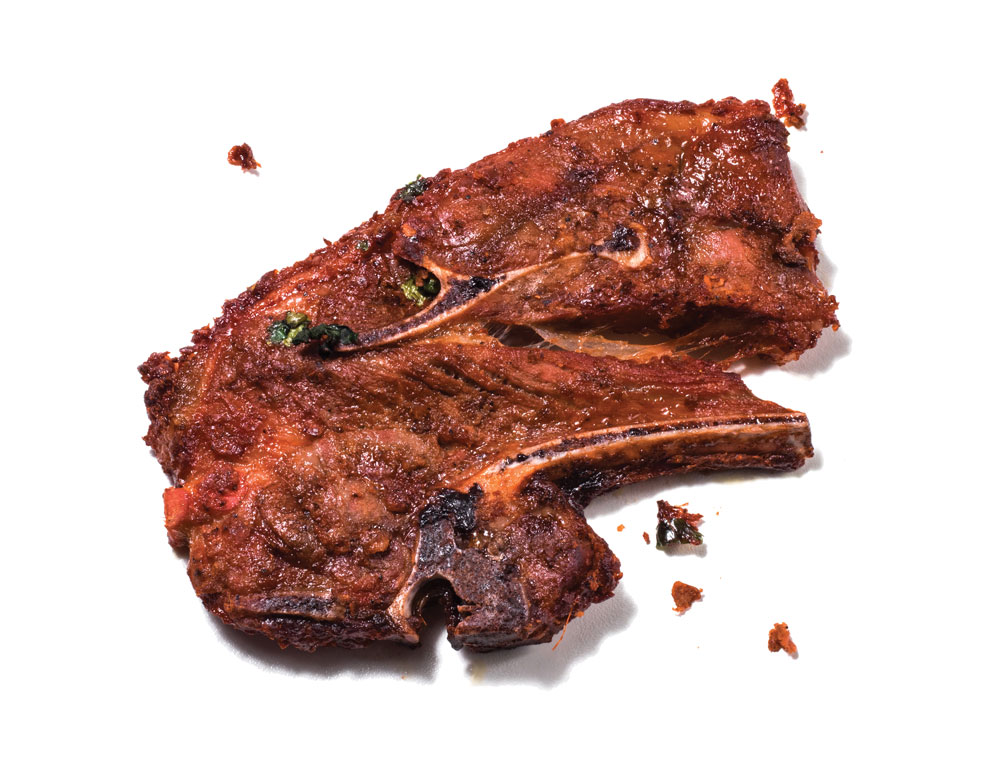 This small Indian butcher shop in a strip mall in Falconridge specializes in marinated meats – local lamb, chicken and goat along with fresh fish, all butchered, intensely pre-seasoned and ready to throw in the oven or on the grill.
5075 Falconridge Blvd. N.E., 403-568-4455, apnadesimeatmasala.com
---
Vietnamese Coffee at Caffe Beano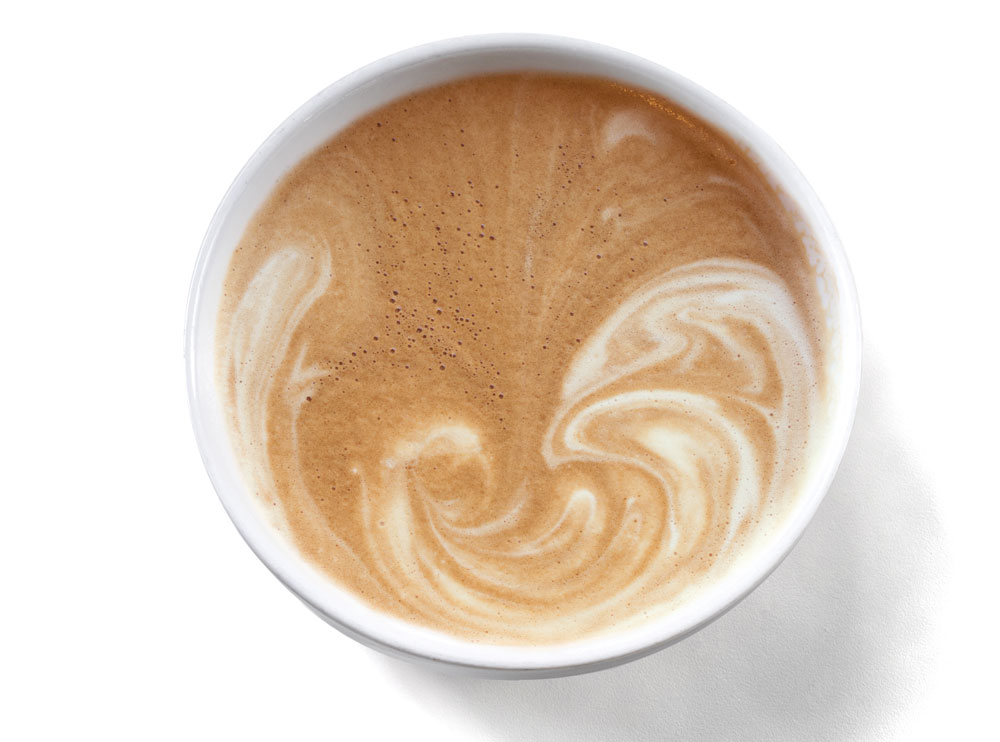 At Caffe Beano the intense Vietnamese coffee with steamed sweetened condensed milk is unlike any latte or macchiato on other coffee shop menus. It's like after-dinner coffee and dessert, all in one.
1613 9 St. S.W., 403-229-1232
---
Turkish-style Pretzels from Anatolia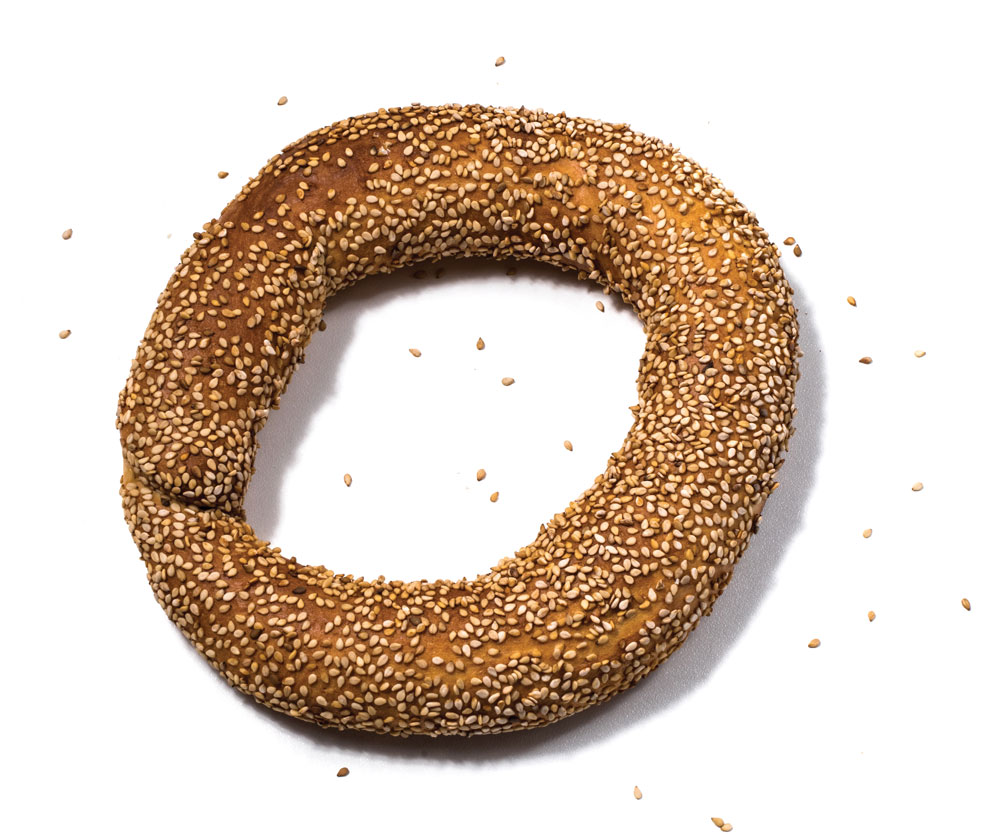 They resemble bagels more than pretzels – big rings of soft, chewy dough coated with toasted sesame seeds, with more than the usual sprinkle of seeds just to look pretty. They're delicious as-is, split and fried in butter with an egg cracked in the middle, or sliced and added to a cheese board or mezze platter.
1235 26 Ave. S.E., 403-616-2238
---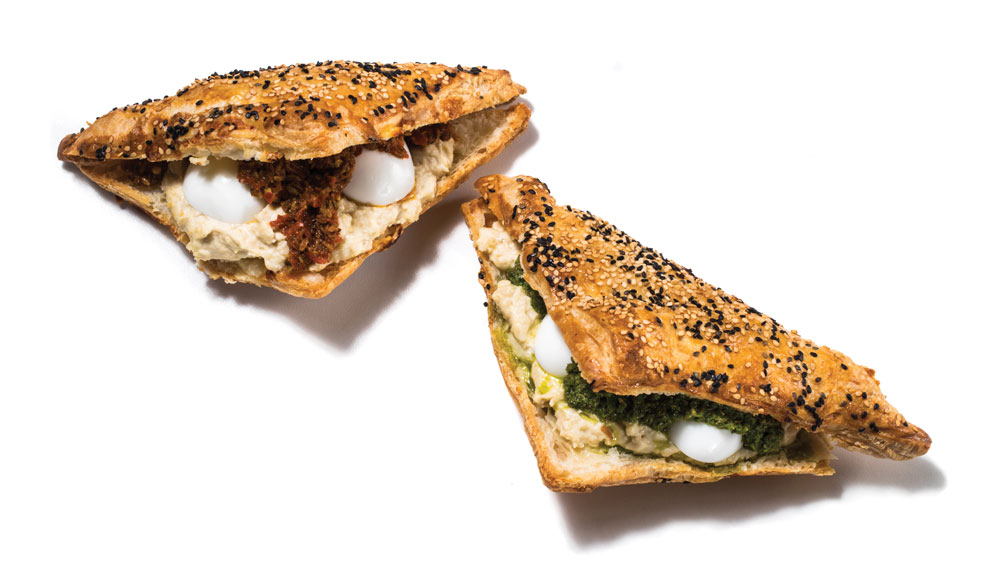 The burekas at Sidewalk Citizen are less well known than the other baked goods but are so worth knowing. The flaky pastries with sesame are split, filled with feta, cheddar and sliced hard-boiled egg, topped with green (cilantro and jalapeno) or red (hot peppers and garlic) harissa and, if you ask at the deli, a dollop of hummus.
338 10 St. N.W., 403-460-9065; sidewalkcitizenbakery.com, @avivfried
---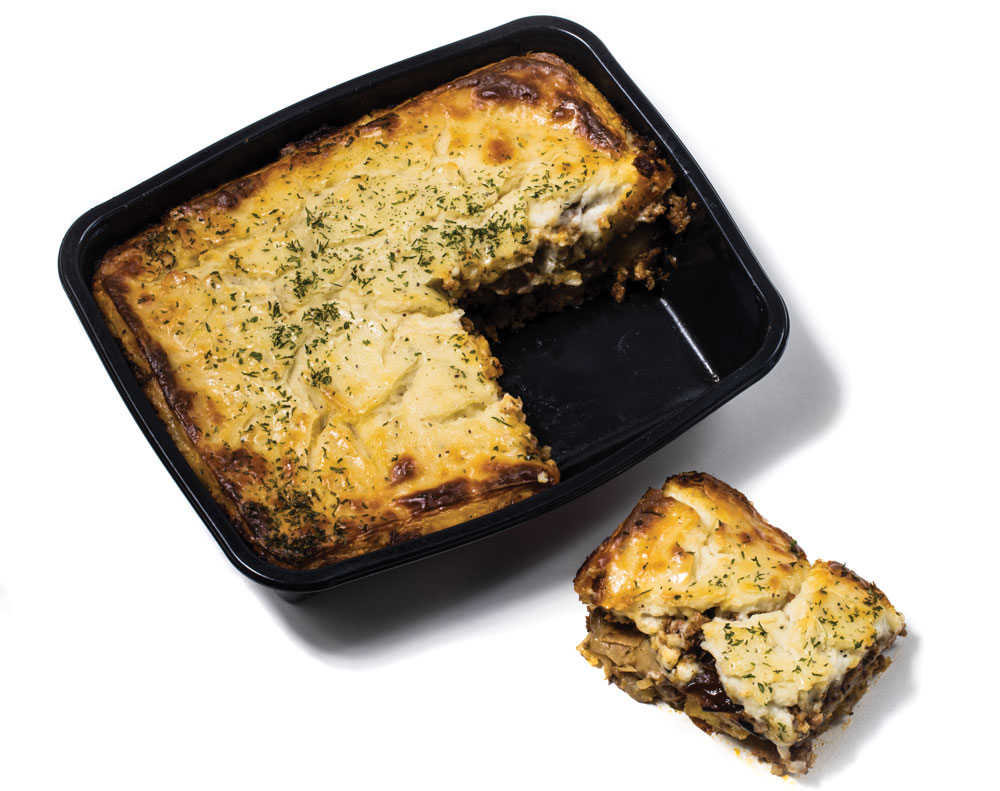 Rich and meaty, with layers of eggplant and buttery mashed potatoes with crispy edges, the Greek version of shepherd's pie at Two Greek Gals is comfort food at its best.
Calgary Farmers' Market, 403-617-9124, 2greekgals.ca, @2greekgals
---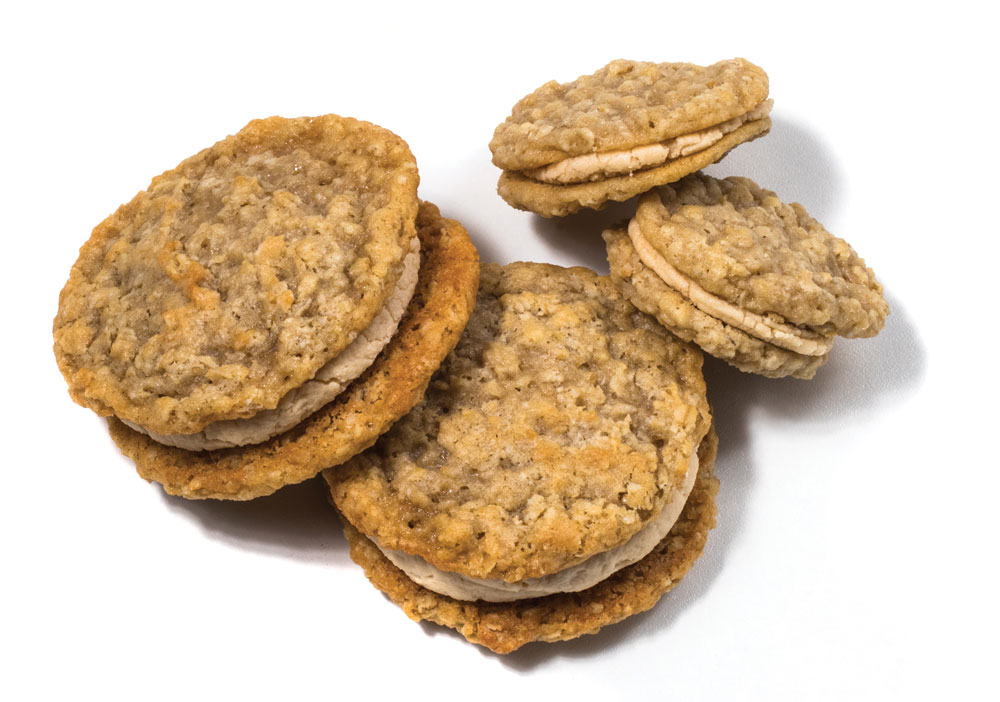 It's known for its cupcakes, but really, at Crave, it's all about the frosting, and the chewy cookies make a perfect vehicle for it. Sweet and salty peanut butter oatmeal cookies baked with toasted peanuts and sandwiching peanut butter icing come in burger and Oreo size.
1107 Kensington Rd. N.W., 403-270-2728, and three other locations, cravecupcakes.ca, @craveyyc
---
Frozen Hot Chocolate from Fiasco Gelato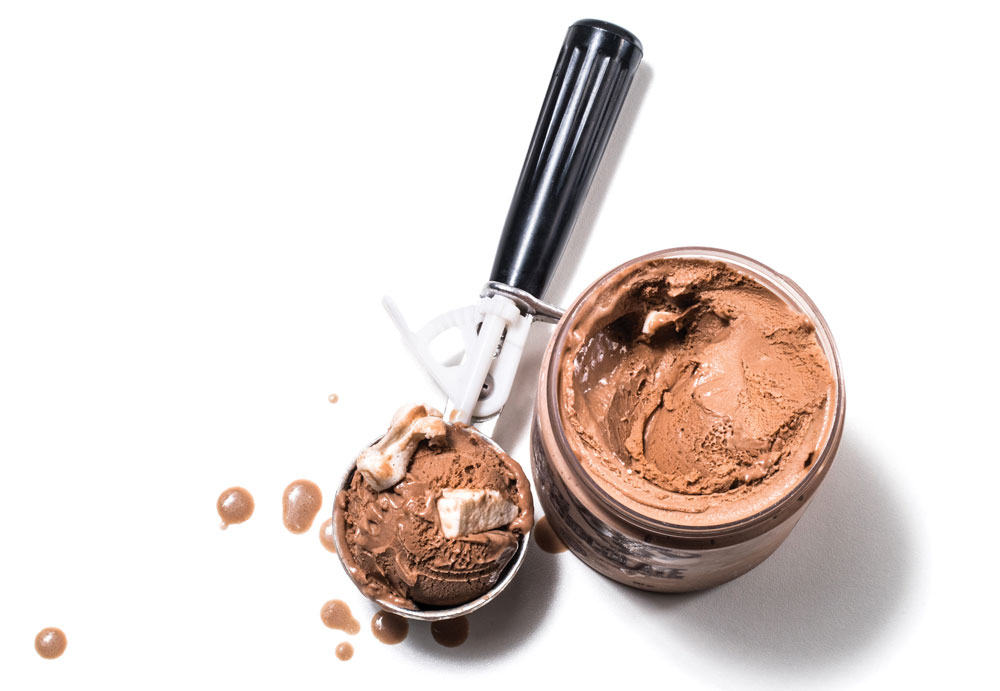 Fiasco's popular frozen hot chocolate is made with a milk chocolate base and house-made vanilla bean marshmallows – the Calgary version of rocky road.
Available at Calgary Co-op, many fine markets and at Fiasco's Test Kitchen, 416 Meridian Rd. S.E., fiascogelato.ca, @fiascogelato
---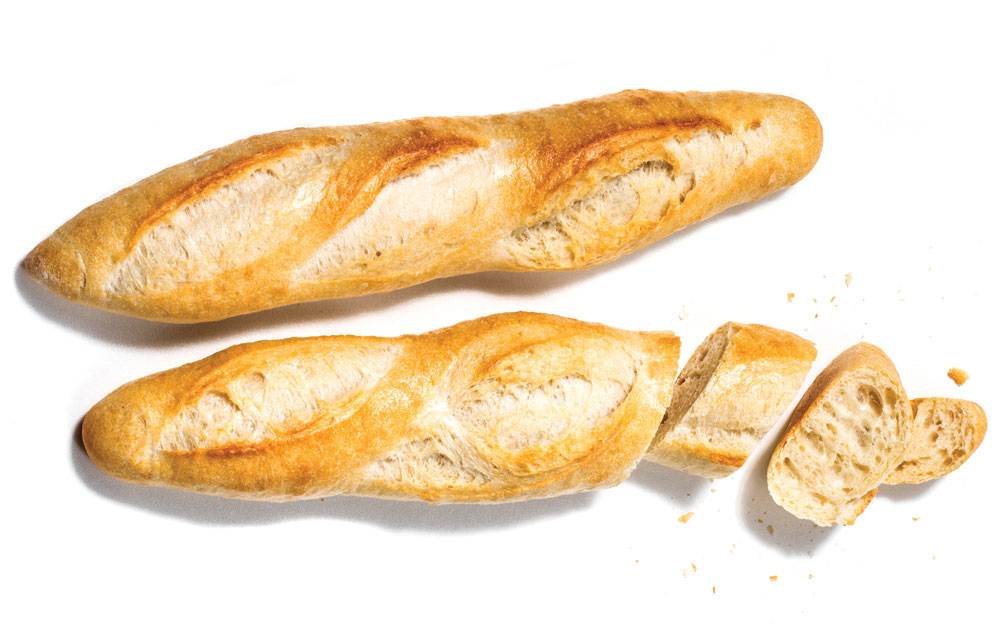 Manuel's take-and-bake baguettes are standard fare at my mom's dinner parties – they make the house smell deliciously inviting, and everyone says (and I agree) the warm, crisp baguettes are the best they've had.
1333 1 St. S.E., 403-261-1092, manuellatruwe.com, @manuellatruwe
---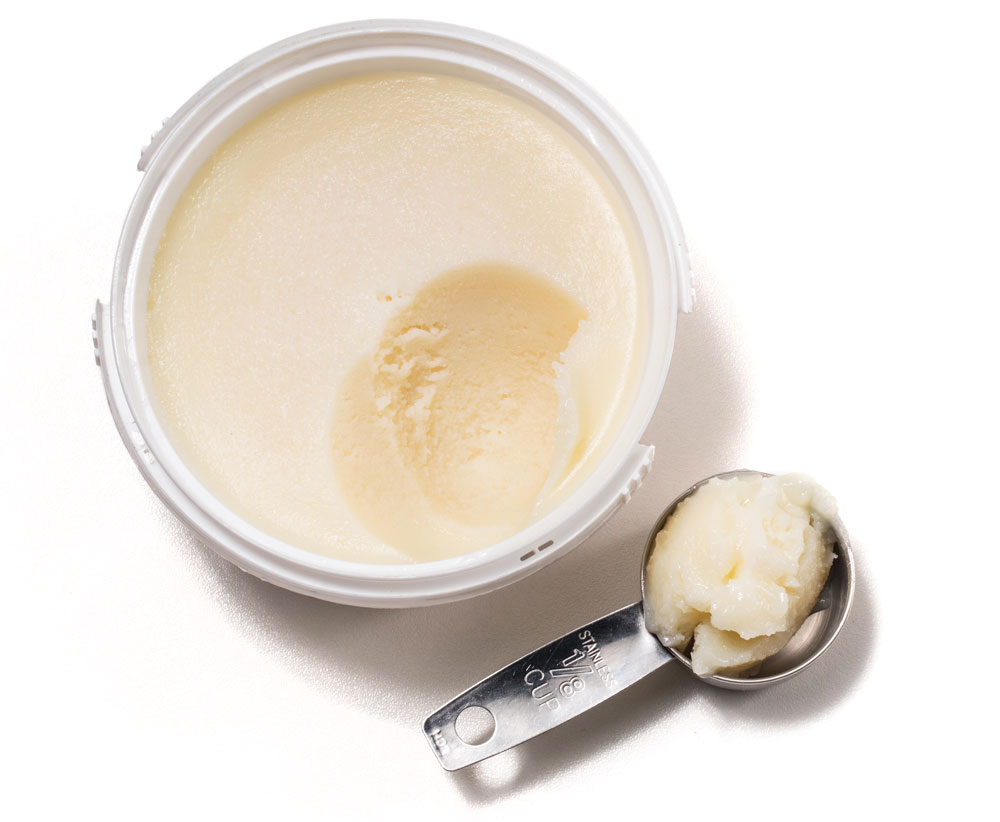 Greens Eggs & Ham specializes in odd, unusual and heritage breeds of veggies, greens and poultry, but is known for its duck, which means a steady supply of fat. Nothing contributes to a crisper roast potato or more golden French fry quite like pure duck fat.
Crossroads Market, Symons Valley Ranch and the Market on Macleod, and through the CSA program, 780-986-8680, greenseggsandham.com, @gehfarm
---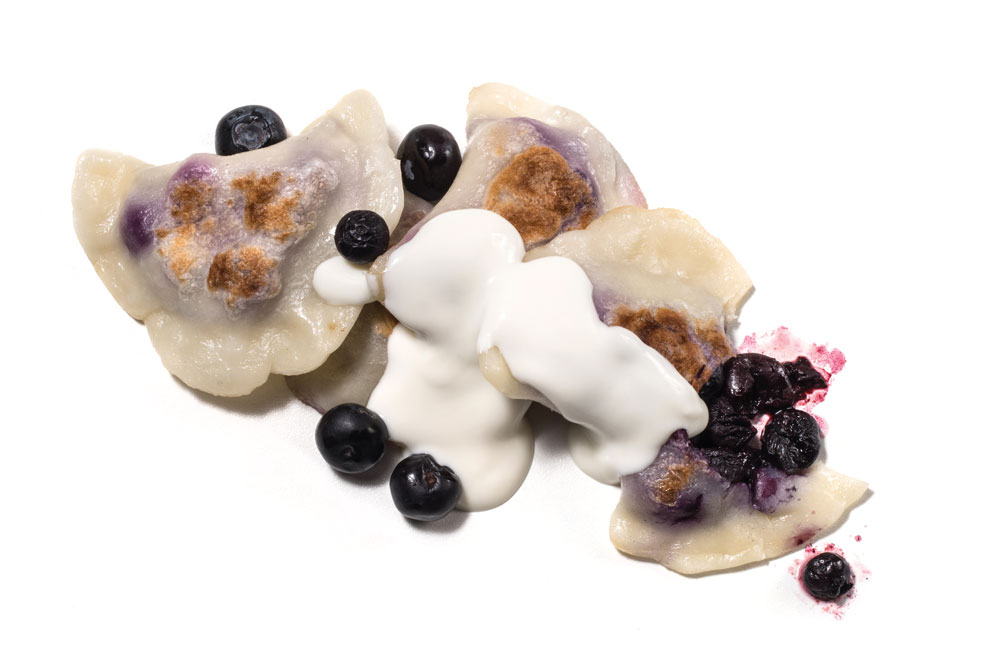 These tiny, hand-pinched packets are bulging with either plums or blueberries; they're bagged in the deep freeze without cooking instructions – it's presumed anyone who shops there knows how to cook a perogy. Take them home, boil until they float, then scoop them from the water with a slotted spoon and put straight into a hot pan with butter to cook until golden and crisp on both sides. They're like little two-bite pies, served warm with sour cream, vanilla ice cream or Vital Green Farms' crme frache.
1912 37 St. S.W., 403-686-6835, heritagebakeryanddeli.ca
---
These Hungarian sweet cakes are made of citrus-scented yeast dough, wrapped around a stick, baked, then rolled in coconut, cinnamon sugar, toasted almonds or sprinkles while still warm. They pull apart in a springy coil – the perfect nibble while browsing the Crossroads Market.
Crossroads Market, twistedcafe.ca
---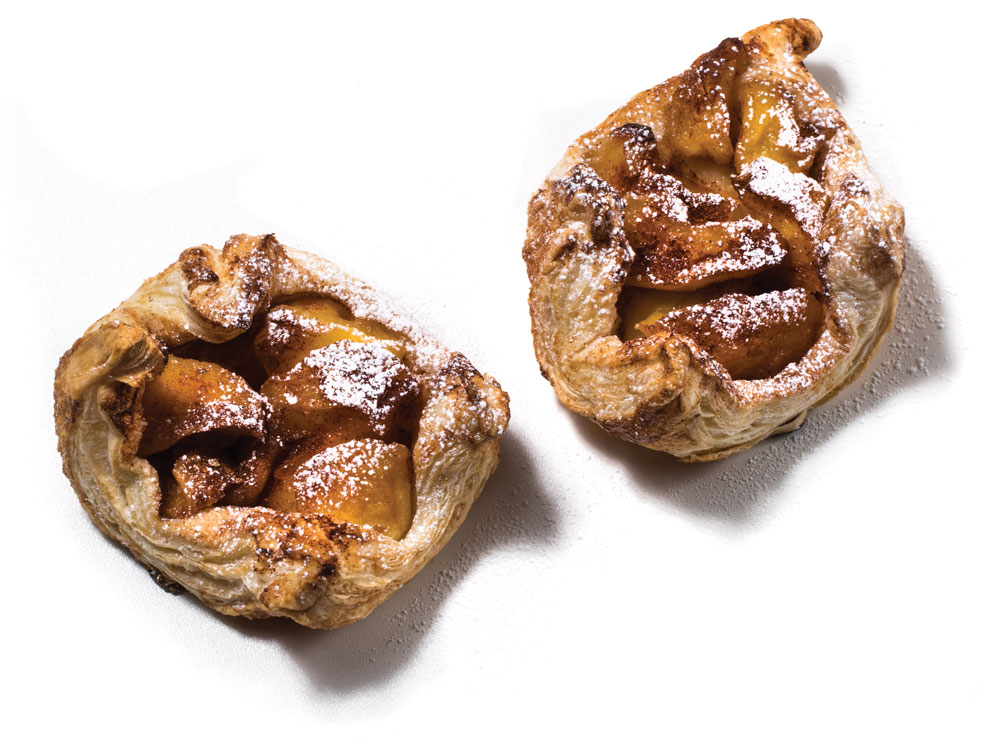 It's tough to choose a favourite from the array of pastries in the display case at Itza Bakeshop in the Devenish building; the apple blossoms are like a cross between a Danish and a galette, fruit-heavy and enclosed in the flakiest, butteriest pastry imaginable. (Runners-up: lemon tarts, butter tarts, almond croissants and the Royale – slices of chocolate mousse and crispy hazelnut on an almond cookie crust.)
908 17 Ave. S.W., 403-228-0044, itzabakeshop.com
---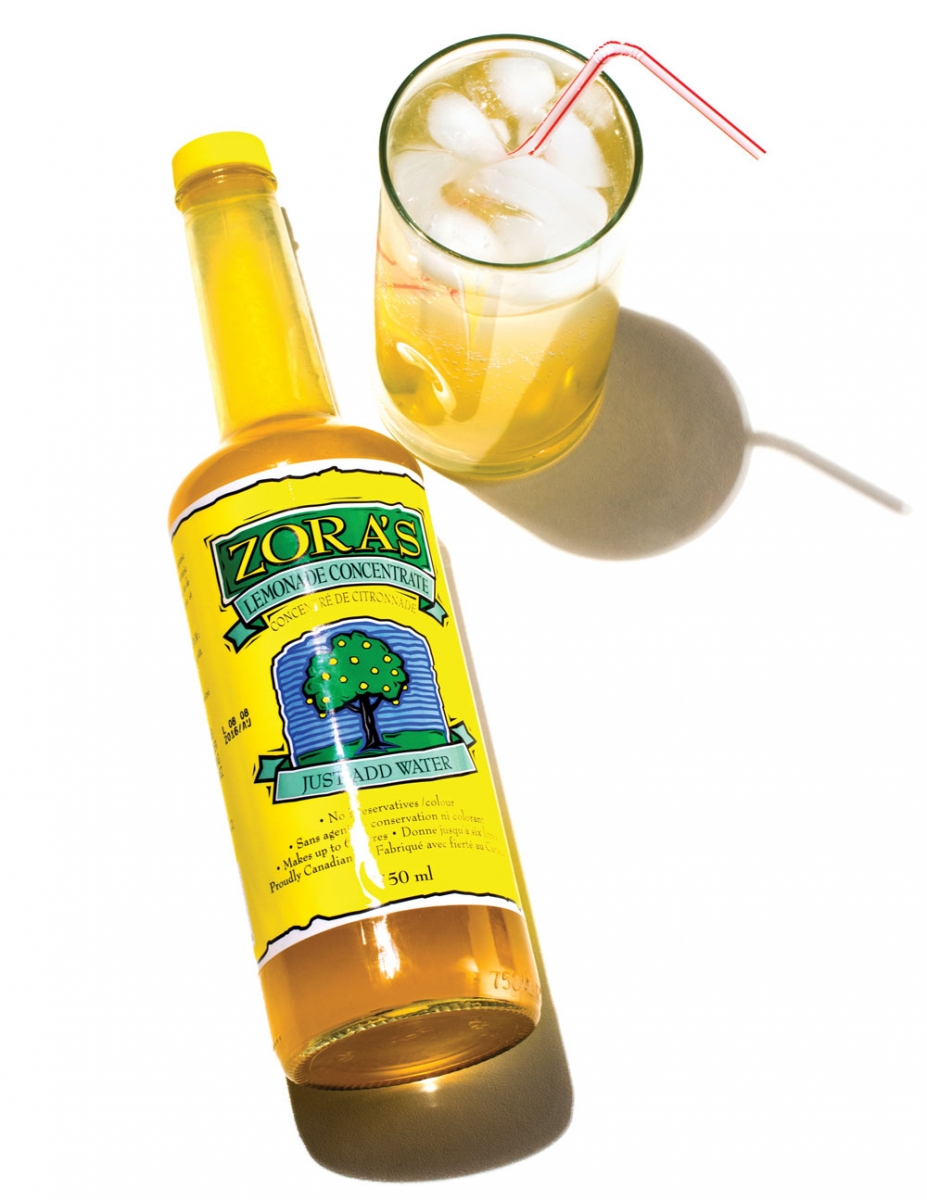 Organic and locally made (even though the lemons aren't local, obviously), Zora's Lemonade Concentrate is like summer in a bottle – just add water for perfect 'ade. Add a splash to prosecco, sparkling water or a gin and tonic, or use it as a base for a tart cocktail.
Available in restaurants and at retailers around town, including The Cookbook Co. Cooks, 722 11 Ave. S.W., 403-265-6066, cookbookcooks.com, @cookbookcocooks