The patios along 10 Street N.W.
We start by listing the patios on Memorial Drive and finish up with patios closest to 3rd Avenue N.W.
This rooftop patio is really big and really sunny. It seats 90 people and is the place to be if you're craving a Bulldog or a sangria. Here, you'll be overlooking Memorial Drive, Poppy Plaza and the Bow River.
1110 Memorial Dr. N.W., 403-203-3066, juliosbarrio.com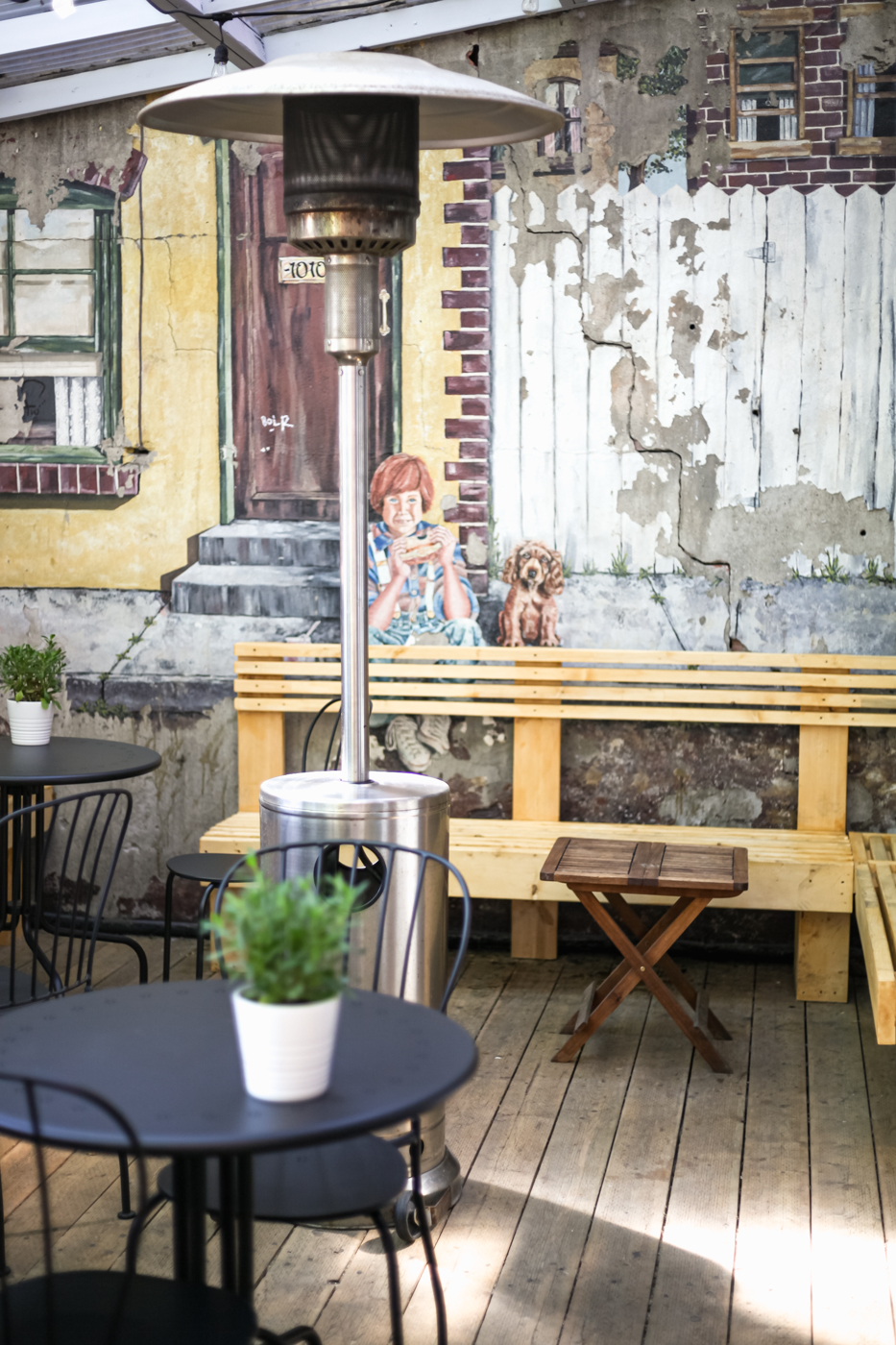 This small, cozy patio is one of the few patios in Calgary that you can enjoy even when it's raining outside. You'll find the patio behind the cafe — so expect a quiet, somewhat secluded-feeling — and it's totally covered. Both the patio and inside of Oolong were recently renovated but are open for business now.
110 10 St. N.W., 403-457-5450, oolongteashop.ca
This partially shady patio is small — it only seats 10 — but it is a great option for an intimate, alfresco brunch. Opt for one of the signature, steak and poached eggs dish.
209 10 St. N.W., 403-283-8988, verobistro.ca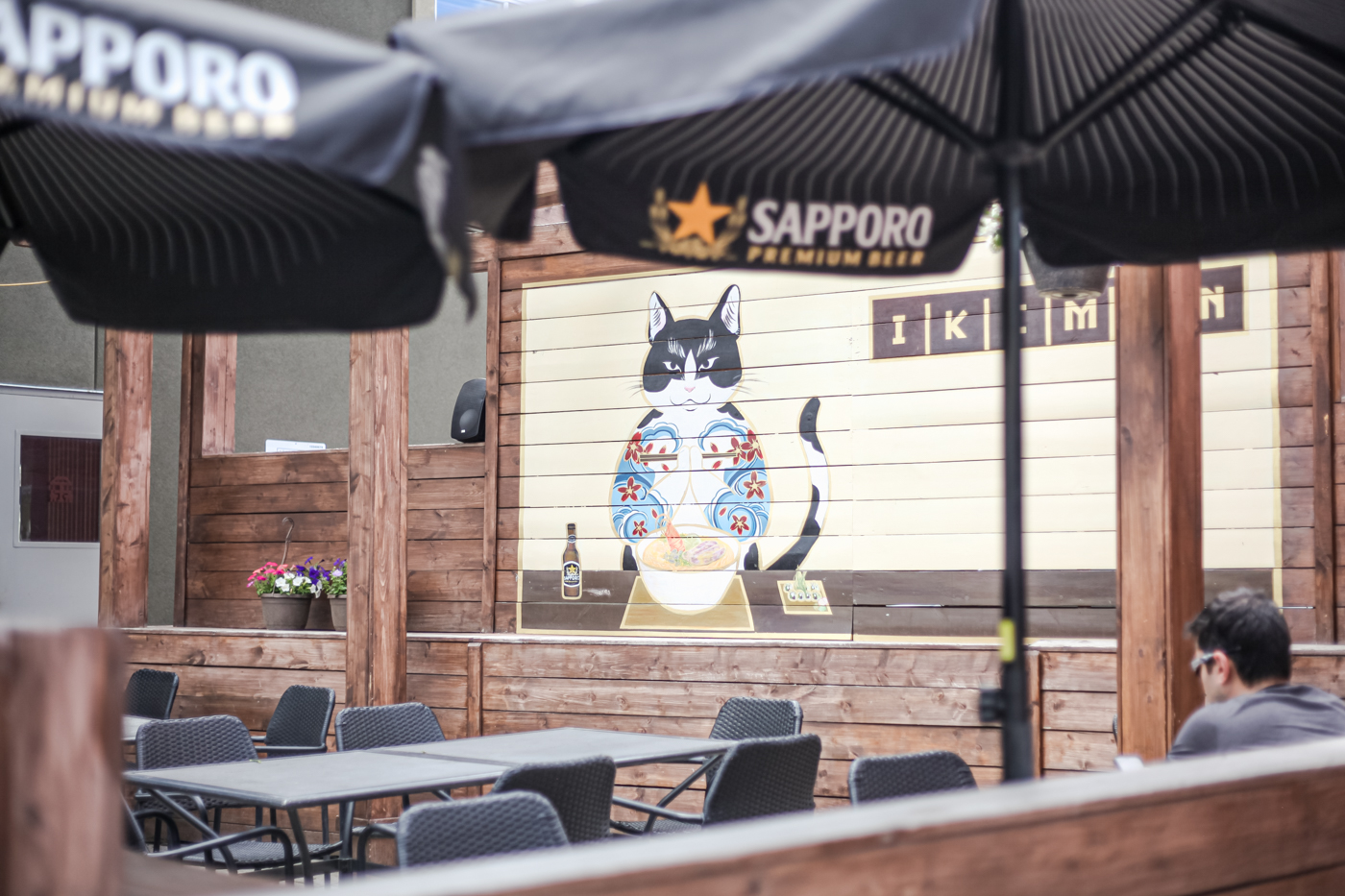 You can't miss this patio — there's a mural with a big cat eating a bowl of ramen on the back wall. This street-facing patio has heaters and fairy lights, making it a great outdoor dining option when you're craving a bowl of ramen later in the evening.
217 10 St. N.W., 403-452-2148, ikemanramenbar.com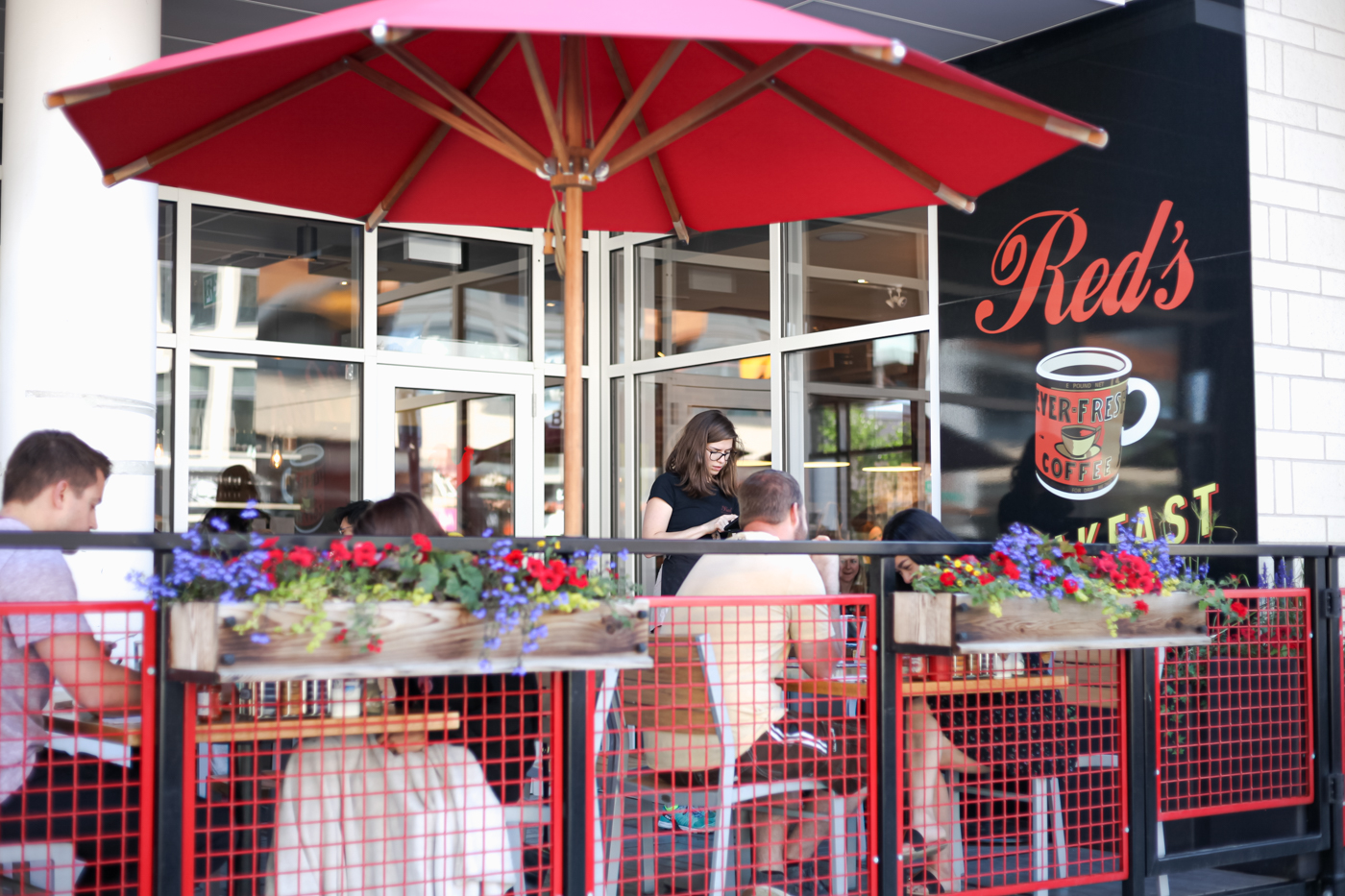 Red's Diner's patio is trimmed in red and has lots of great seating options whether you're dining alone or with a group. Make sure to try its famous traditional eggs benny, since breakfast is served all-day.
286 10 St. N.W., 587-356-1808, redsdiner.com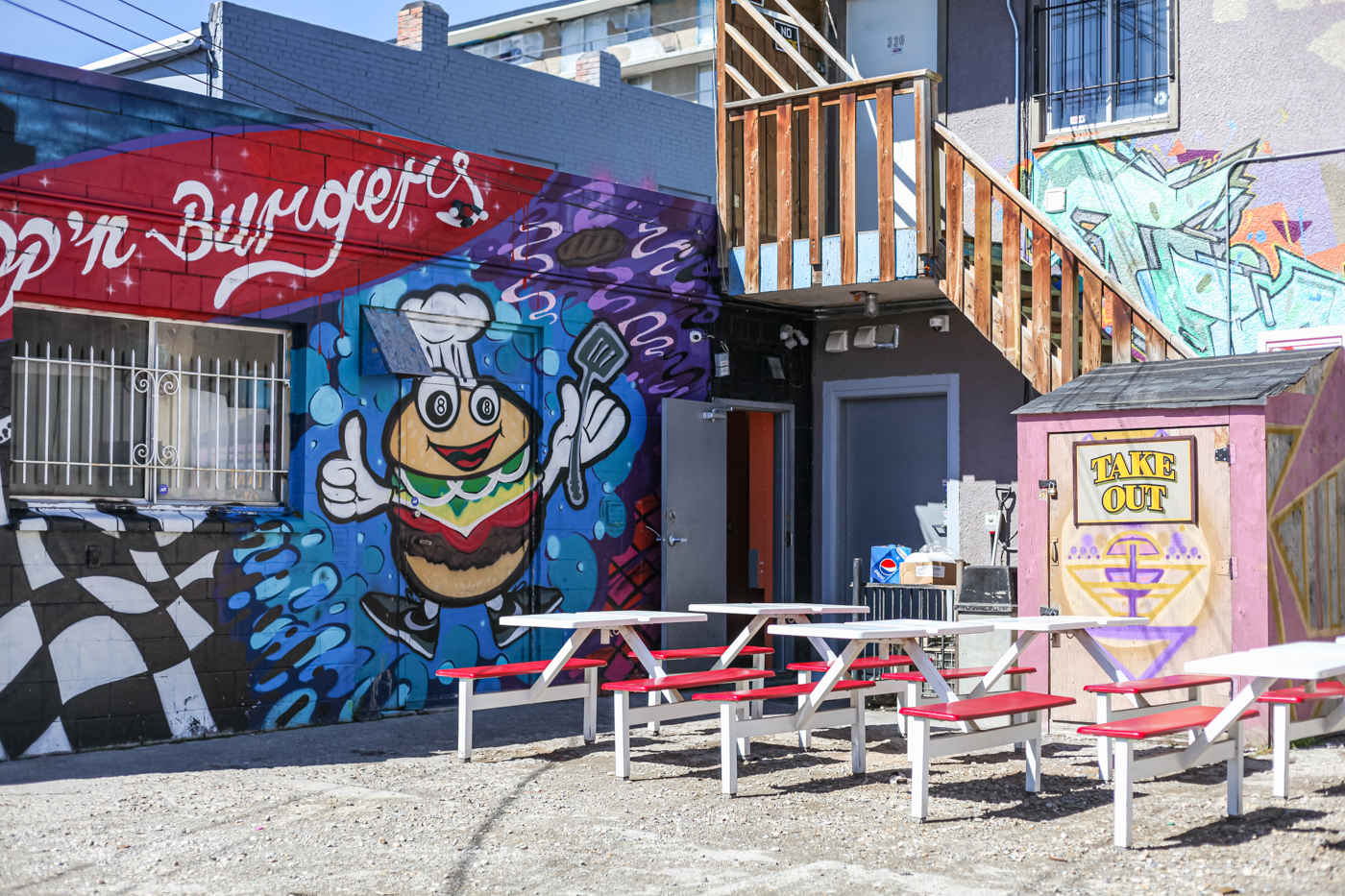 If you're walking down 10th Street N.W., you'll see that there's one picnic table outside of Flipp'n Burgers. But if that table is already occupied, you still have alfresco burger-eating options. Walk through the alley to the back of the restaurant and there are six more picnic tables. Keep in mind that there's no shade back there.
103, 330 10 St. N.W., 403-474-9365, flippnburgers.ca
---
Kensington Road N.W.
We start by listing with the patios at 10th Street N.W. and work our way to the patios down by Kensington Road N.W.
View this post on Instagram
You can have some of the best steak in the city (or fondue or seafood) on this terrace patio, well above the Kensington buzz.
107 10A St. N.W., 403-670-6873, modernsteak.ca
The revamped restaurant in Hotel Arts Kensington faces Memorial Drive with excellent downtown views. The menu offers dinner entrees that feature ribeye, Haida Gwaii halibut and rigatoni primavera.
1126 Memorial Dr. N.W., 403-670-7387, hotelartskensington.com
It's easy to miss this second-storey patio. You have to walk through the whole pub to get there, but when you do, you're treated to a quiet terrace shared with only a few other people.
207 10A St. N.W., 403-270-4505, kensingtonpub.com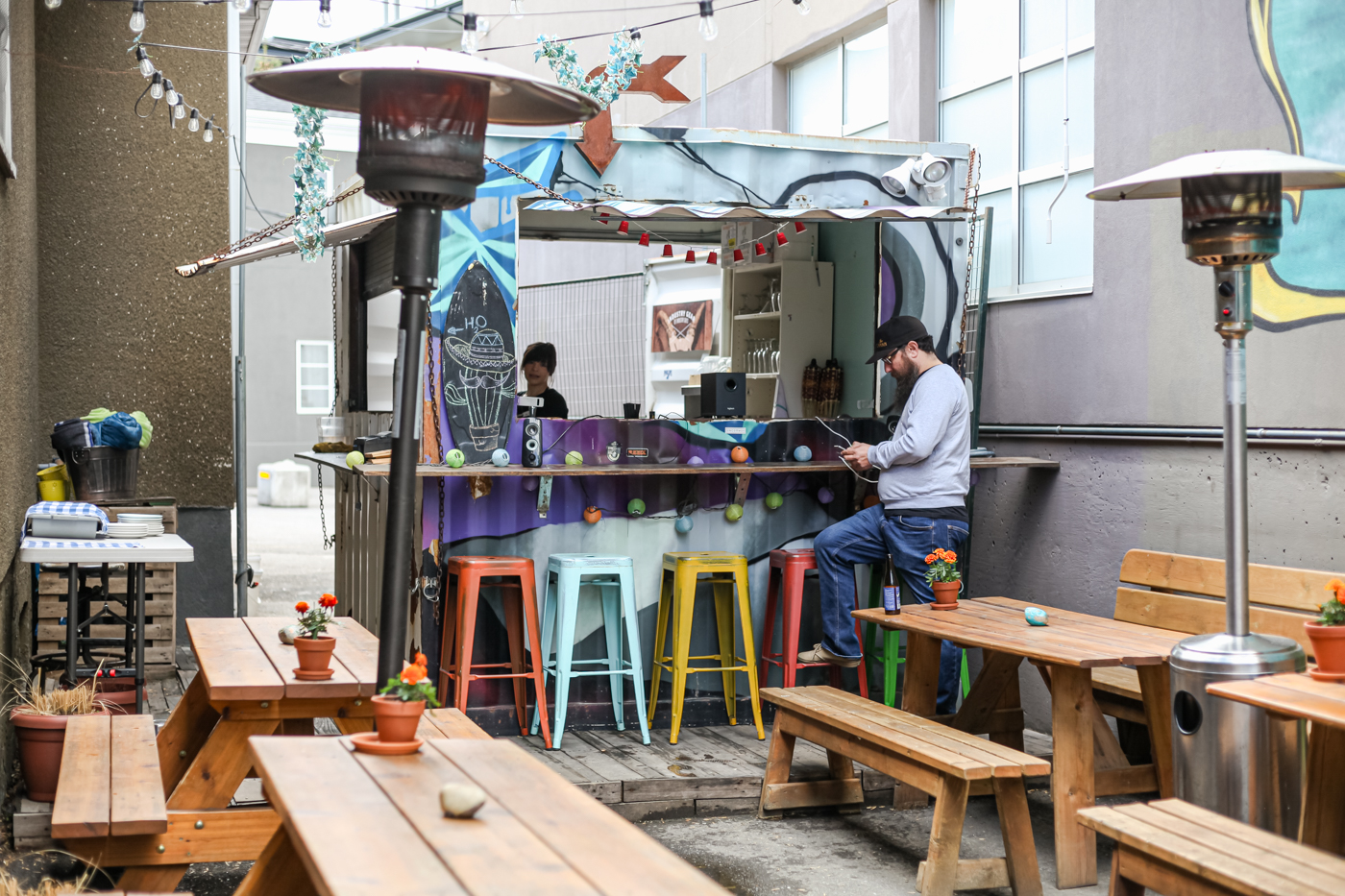 This is a trendy spot to spend an afternoon. It's located in the alley and the bar is a shipping container. It's sunniest during the middle of the day, but if you prefer a little shade, come between 3 p.m. and 6 p.m. for happy hour, which runs Monday through Friday.
1131 Kensington Rd. N.W., 403-457-4148, containerbaryyc.com 
This pop-up, street-side patio is up for the summer season. Come for a glass of wine, a cheese and charcuterie board and some people watching.
1131 Kensington Rd. N.W., 403-457-1144, winebarkensington.com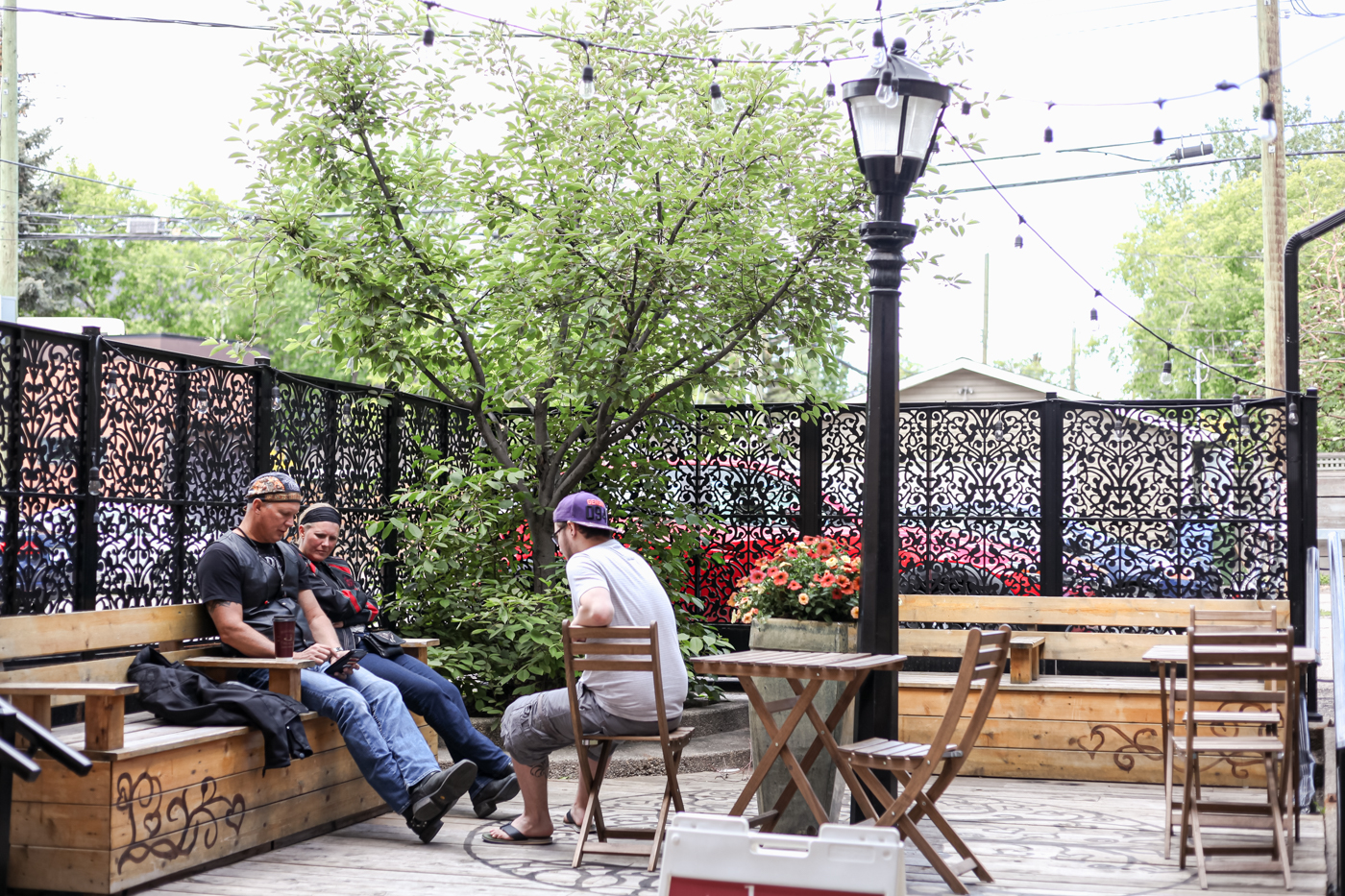 You'll find this partly sunny patio off the main street and outside of the tea shop. But you don't need to be a patron to sit down on one of the chairs or benches here. It's a small patio that seats fewer than 15 people.
1126 Kensington Rd. N.W., 403-283-3555, thenakedleaf.ca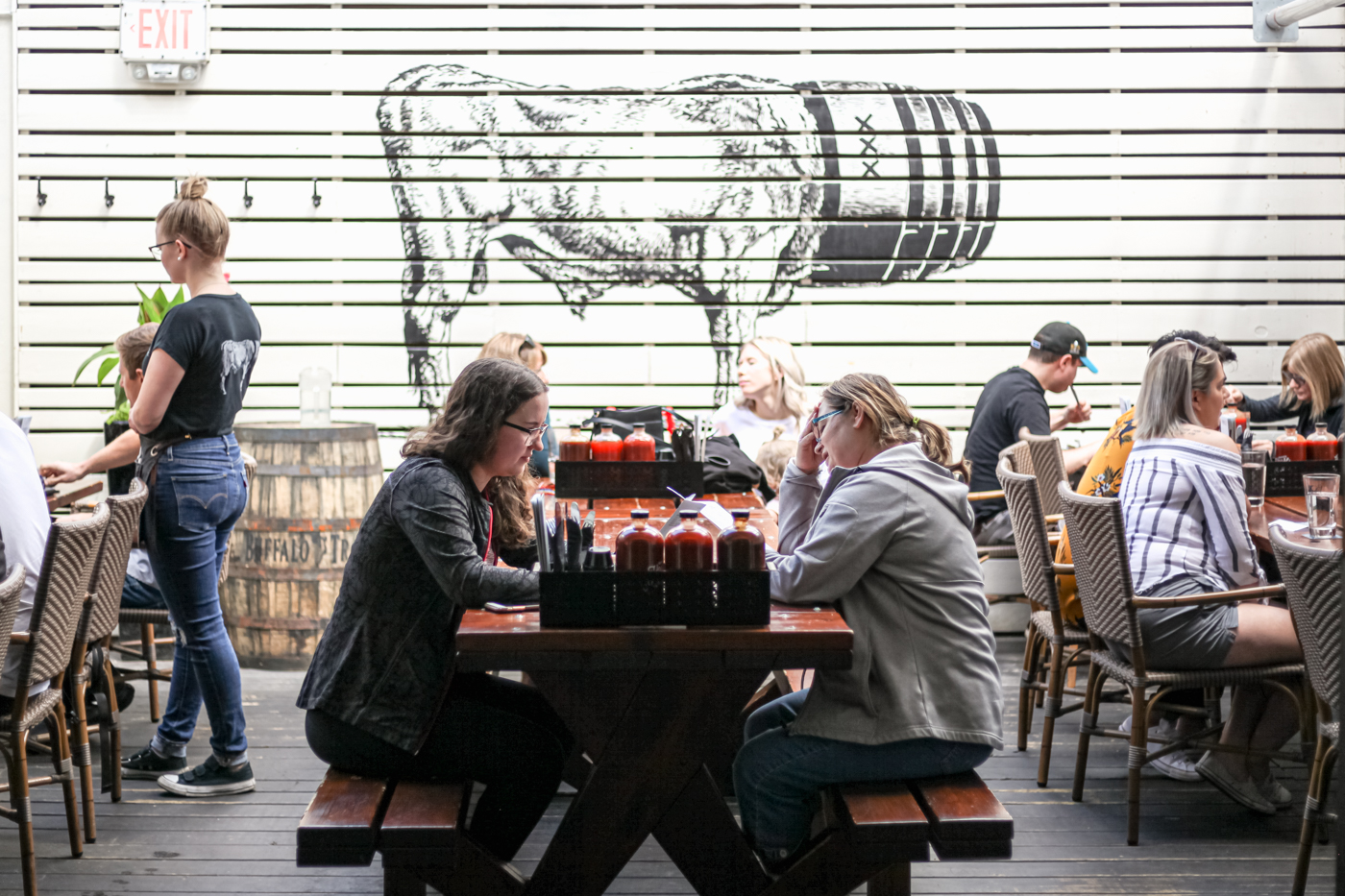 You have patio options here. There's the pop-up, street-side patio and another patio in the back of the restaurant. Whichever patio you end up at, be sure to order a whiskey cocktail and a chopped brisket sandwich.
1136 Kensington Rd. N.W., 403-283-3021, haydenblockyyc.com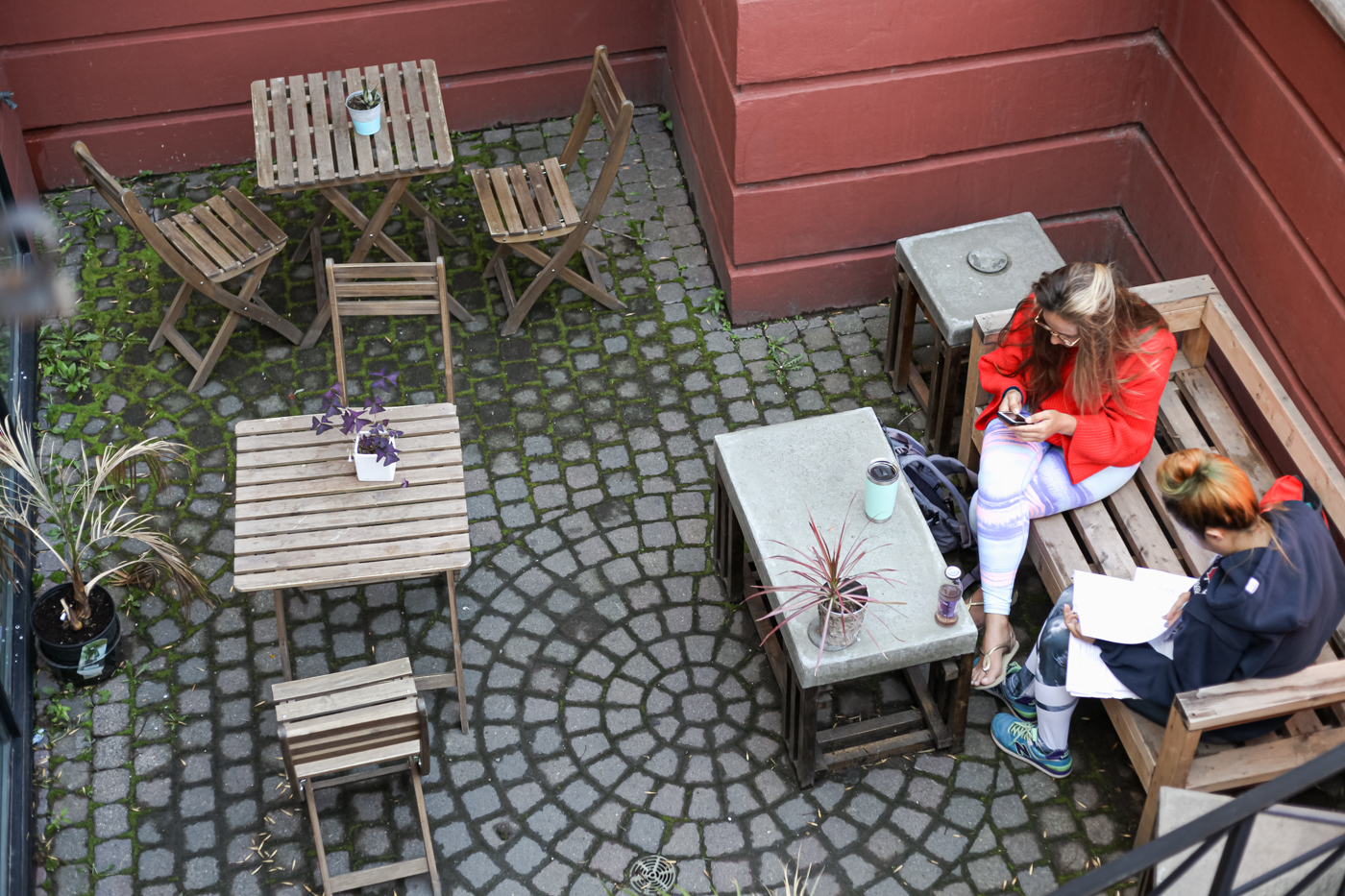 You might miss this courtyard patio if you didn't know it was there. It's below street level and offers a hidden shady oasis for all who visit. Try the Kale-Mary salad with a raspberry ginger smoother — everything here is vegan and uses local ingredients.
2, 1145 Kensington Cres. N.W., thecollectiveraw.com
The patio is on the second level and has a metal pergola-type structure that provides some shade. Order an authentic Neapolitan pizza and finish your meal with a cannoli.
1147 Kensington Cres. N.W., 403-283-1166, pulcinella.ca
This patio is for sports fans. While there are 20 big screen televisions inside, this bar also shows football and hockey games on an outdoor screen every so often.
1167 Kensington Cres. N.W., 403-270-3880, sidestreetpubandgrill.com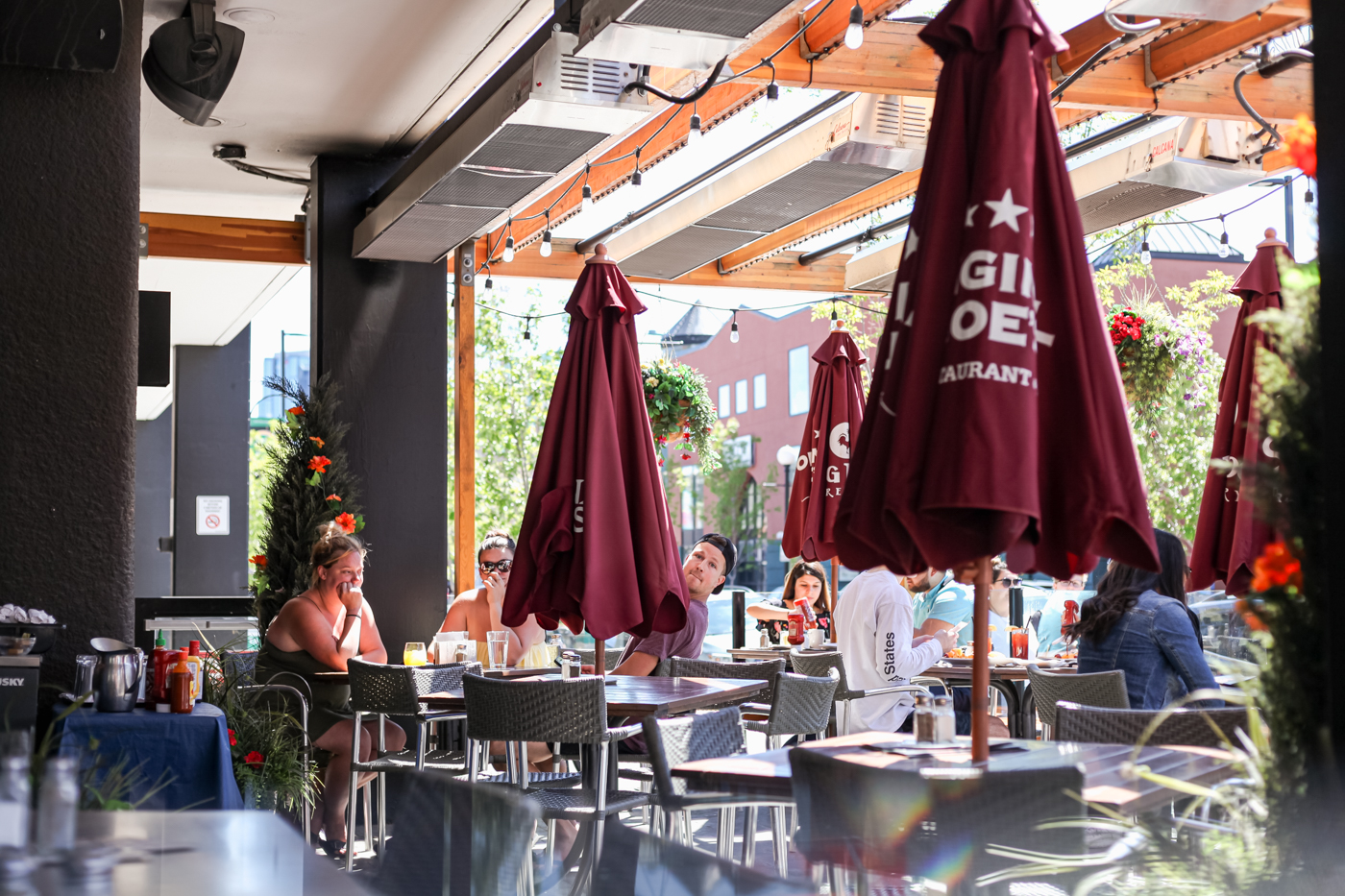 This sunny patio seats 44 and you can enjoy a great deal here every day of the week. Its most popular day is Thursday – that's half price wine night.
100, 1220 Kensington Rd. N.W., 403-670-5637, originaljoes.ca
After you buy your sandwich and side salad, take your lunch out to Peppino's covered patio. It's a small outdoor seating area, ideal for a quiet alfresco lunch – there are three tables and the area sits 12.
101, 1240 Kensington Rd. N.W., 403-283-5350, peppinogourmet.com 
This breakfast spot has a small patio that faces Kensington Road. There's also a parking lot here, so if you don't live in the neighbourhood, know that it's easy to drive to get your all-day breakfast.
1414 Kensington Rd. N.W., 403-270-0173, nelliesonkensington.com