New Year's resolutions are notoriously hard to keep. But, if your annual promise to better yourself can incorporate eating at some of Calgary's most buzzed-about restaurants, you may be able to keep yourself on track. There are restaurants out there that will keep you on a healthy diet, contribute to the local economy and spend time with family and friends. This list of spots will help you fulfill your resolutions while treating yourself to a night out – all in the name of self-improvement, of course.
The resolution: Support local producers
Eat here: Deane House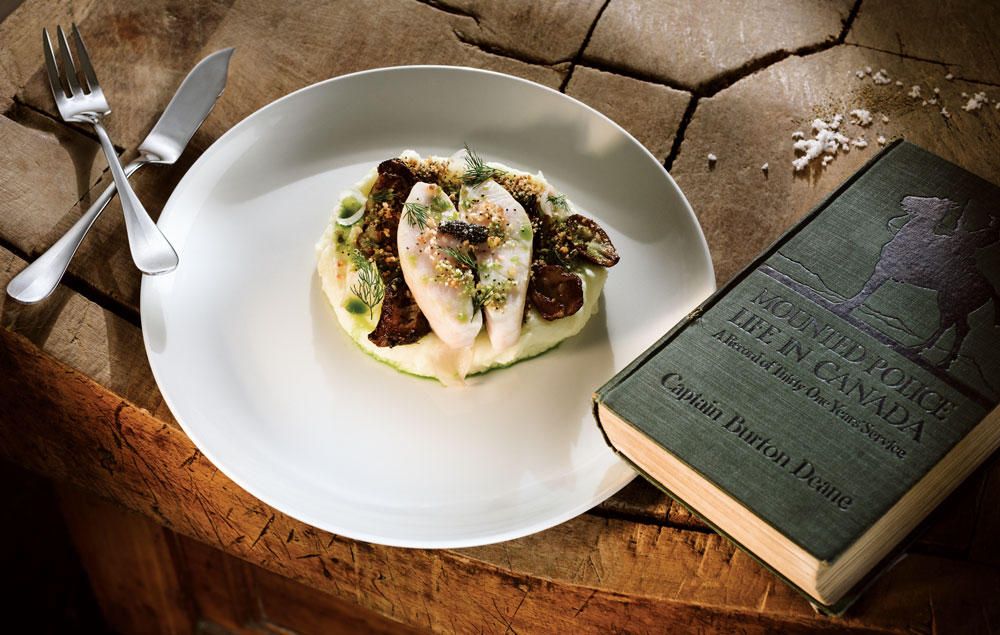 all photography by jared sych
Smoked Northern Divine sturgeon and caviar.
The historical home once occupied by Fort Calgary Superintendent captain Richard Burton Deane is steeped in local lore. Now the next chapter in the landmark house's story is being written with the newly opened Deane House restaurant.
Executive chef Jamie Harling's offerings are largely centred around sustainable and locally sourced ingredients that pay homage to his own ideas about food, as well as the provenance of the building itself. "I've been calling it contemporary Canadian cuisine," Harling says of his menu, which he tweaks regularly to incorporate in-season produce. "The big thing is celebrating ingredients at their peak and celebrating the here-and-now. You're not going to see asparagus here in February."
Sal Howell, Deane House's proprietor and "curator" of the elegantly designed space, also has a deep love for local food: her other restaurant, Prince's Island's River Caf, was a pioneer in Calgary's local-food movement and continues to champion regional suppliers. Taking the local concept a step further, Howell made sure that Deane House would have a backyard garden full of edible plants for Harling to use in the kitchen. Once patio season returns, diners will be able to sit alongside the working garden as they gaze at the confluence of the Bow and Elbow rivers and contemplate the rich history of the Deane House and
its place in the city.
Howell sees the food coming out of the kitchen as an extension of that experience. "It's an exploration of the region," she says. "There's so much history and storytelling that can be told through food."
806 9 Ave. S.E., 403-264-0595, deanehouse.com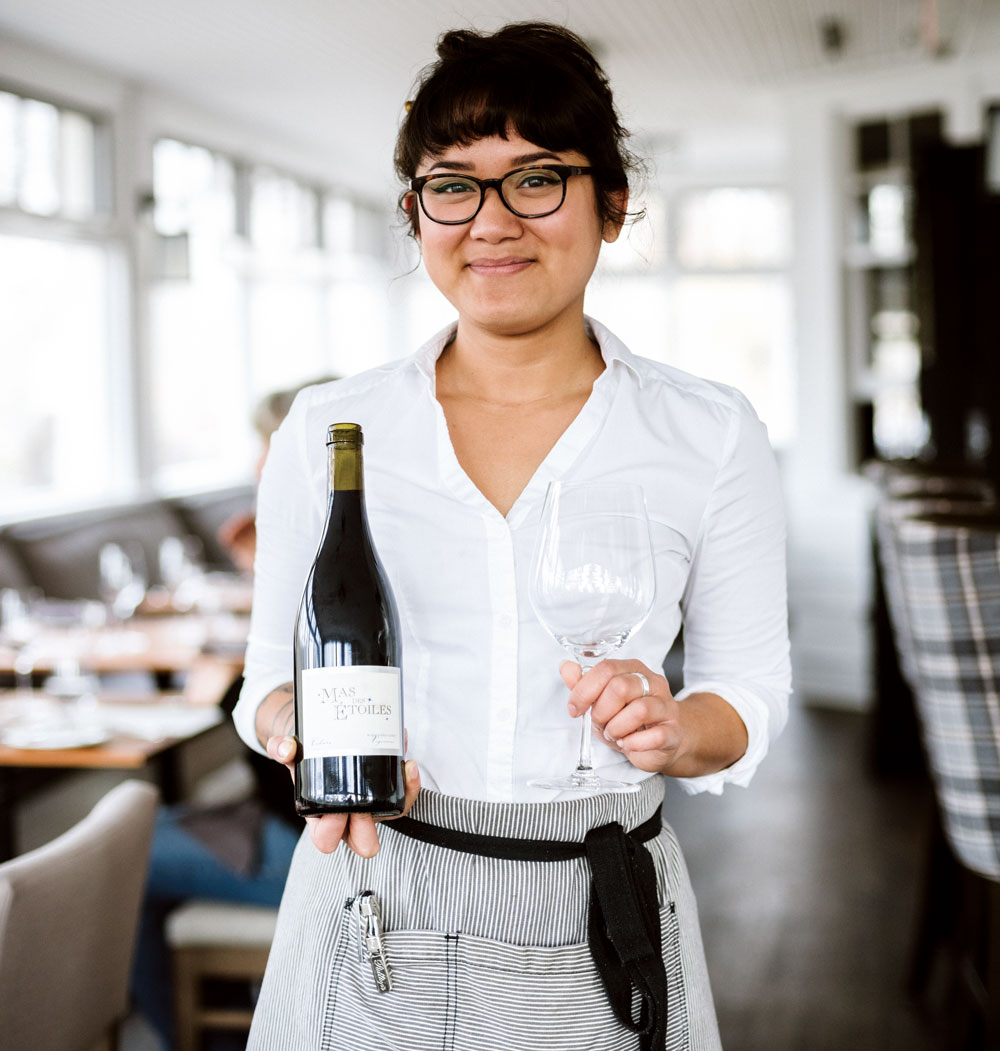 Pearlic Leng, server at Deane House.
---
The resolution: Eat more veggies
Eat here: White Rose Vegetarian Kitchen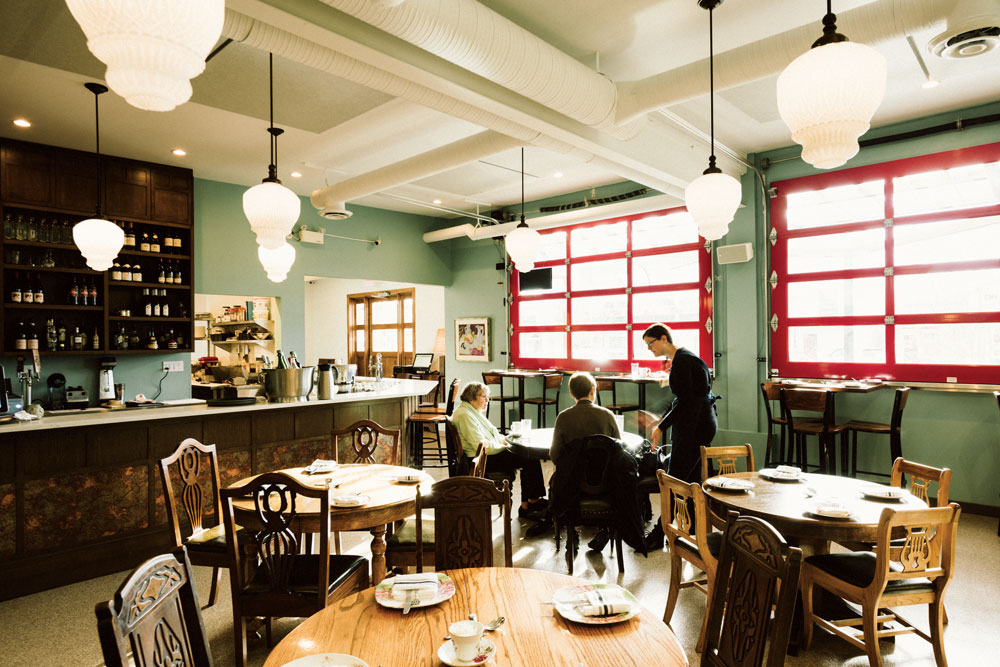 White Rose Vegetarian Kitchen.
Calgary restaurants have been getting increasingly creative with their vegetable dishes over the last few years, but the city has always suffered from a dearth of strictly vegetarian restaurants. Alberta and Dwayne Ennest, the couple behind Big Fish and Open Range, wanted to remedy that with their newest venture, White Rose, a casual, vintage-styled restaurant that is 100-per cent vegetarian.
The concept is pretty simple: the menu lists plates that go for either $8 or $18, all of which are designed for sharing. What isn't simple are the menu items themselves: dishes like yellow beet risotto cakes with plums and goat cheese, fennel with grilled apple and saffron cream and roasted artichoke with a cashew-milk sauce are brimming with complex flavours that many wouldn't expect from vegetarian food.
"I let myself run away with the menu a little bit," says Dwayne, who, like many chefs, has always considered meat a bit of a muse. "We try to be creative, but also to create a meal that will leave people satisfied."
Ironically, the Ennests have used the excess space in front of White Rose to set up The Coal Shed, a "permanent food truck" that serves burgers and barbecue. Diners can sit at one of the communal tables on the east side of the restaurant to order off of both menus. After all, the best resolutions require a little balance.
6512 Bowness Rd. N.W., 403-455-8055, whiterosekitchen.ca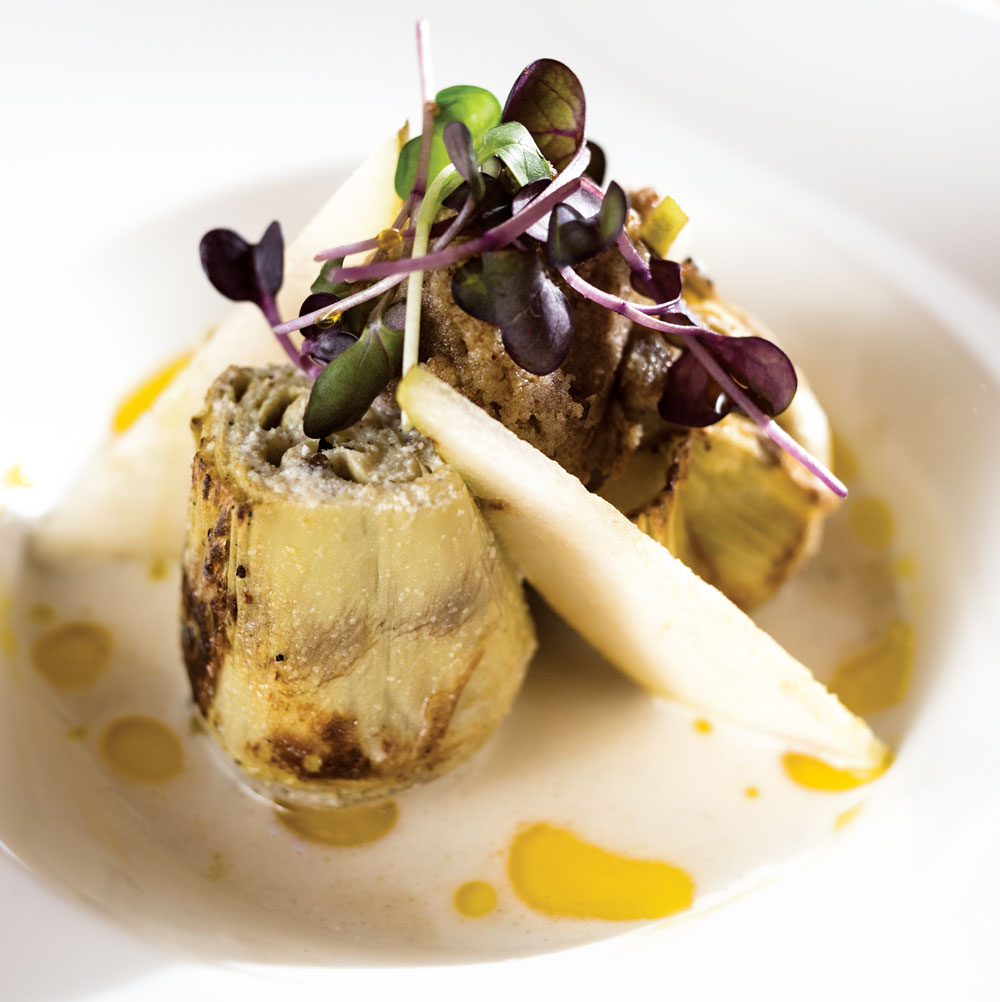 Roasted artichoke with pear, chestnut, rosemary and cashew-milk sauce from White Rose Vegetarian Kitchen.
---
The resolution: Be more social
Eat here: Hayden Block Smoke & Whiskey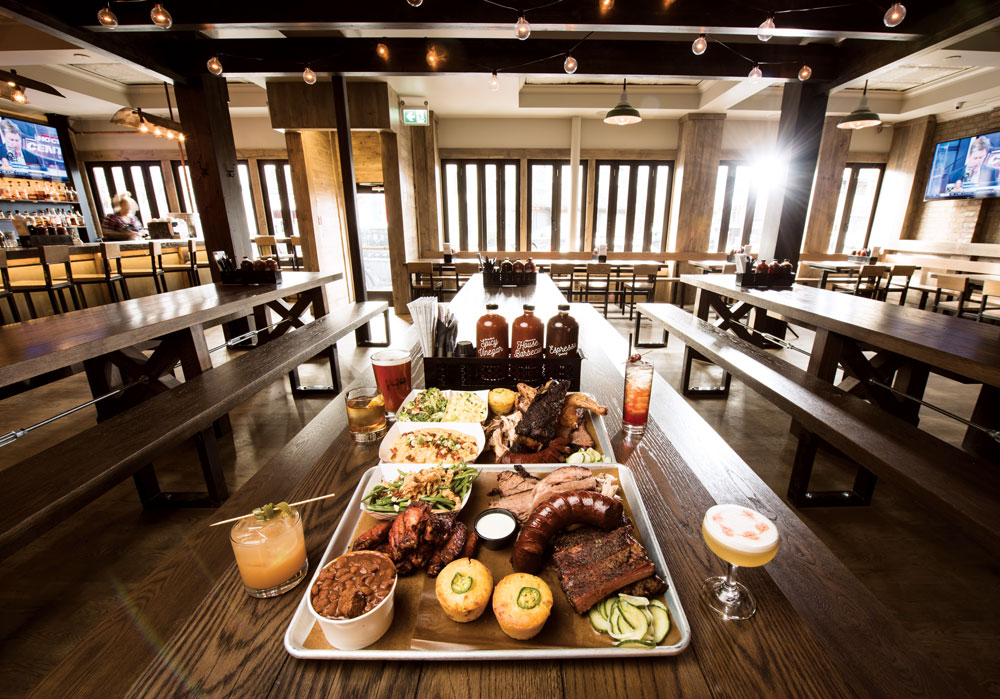 The Meat Platter, which includes six types of meat, as served with sides and cocktails.
Traditional barbecue – we're talking the stuff that comes out of a smoker, not off a backyard grill – is meant to be shared. Take a trip down to Texas, the spiritual home of barbecue, and you'll find big platters of smoked meat served with buckets of beans and coleslaw plopped down on picnic tables for big groups to share. The social aspect is almost as important as the food itself.
At least that's what the folks behind Kensington's Hayden Block Smoke & Whiskey learned when they travelled stateside to hone the concept of their new restaurant that specializes in Texas-style barbecue and a wide selection of American and international whiskeys. The front part of the restaurant is dominated by long communal tables that sit up to 20 – perfect for friends and family to convene at, or for smaller groups of strangers to sit around and get to know their neighbours as they pass the barbecue sauce.
But it's the food that really brings Hayden Block patrons together. Chef Dave McAuley smokes his meat for up to 16 hours and makes it fresh every day, selling off any leftovers at half price after 10 p.m. Most of the meat on the menu – brisket, pulled pork, turkey breast and pork ribs – are sold by the half pound (with hot links, half chickens and massive beef short ribs on the bone sold by the item) and are presented on sharing platters alongside classic sides and starters such as watermelon-and-mint salad and McAuley's outstanding smoked chicken wings. Share a little bit of everything amongst a big group, or take a gander at what the people beside you are having (and ask them what their favourites are) before placing an order of your own.
1136 Kensington Rd. N.W., 403-283-3021, haydenblockyyc.com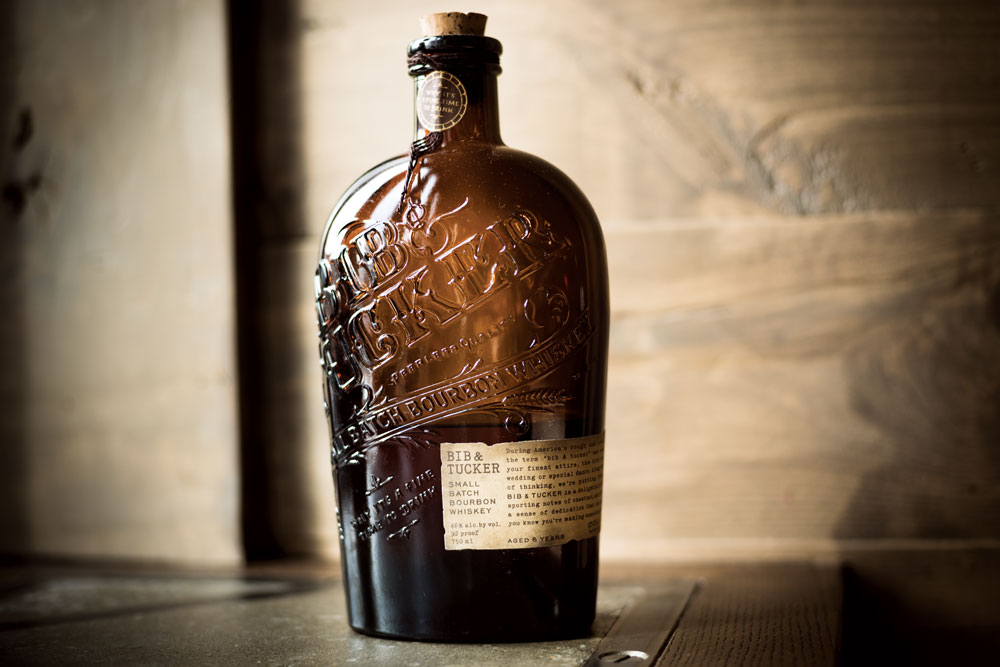 Bib & Tucker Whiskey.
---
The resolution: Evolve with the times
Eat here: The Belvedere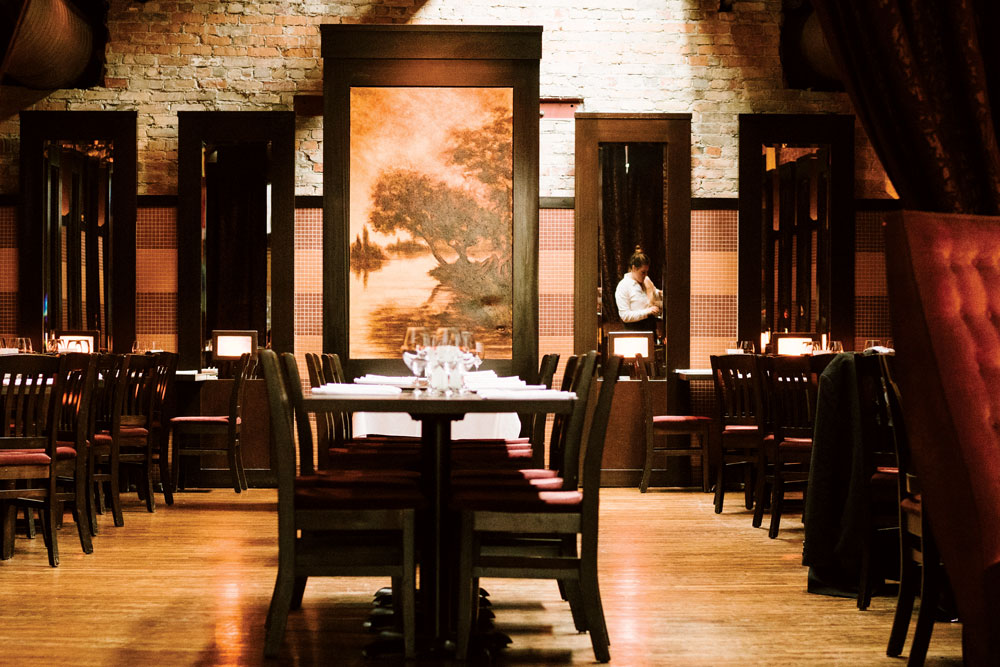 The Belvedere.
Personal evolution and growth can be difficult for an individual, but it can be even harder for a restaurant. When Clayton Morgan, owner of The Belvedere, saw the local restaurant scene – especially that on Stephen Avenue – changing around him, he knew he needed to change things up if he wanted his restaurant to survive. Nearly two decades old, The Belvedere was elegantly old-school, but that vibe wasn't bringing in younger, more adventurous diners anymore or the downtown business crowd that has thinned out in general.
So Morgan made a conscious effort to evolve. Last spring, he hired John Michael MacNeil (best known to Calgary food scenesters from his stint as executive chef at Teatro) to breathe in some new life. MacNeil maintained the restaurant's commitment to higher-end quality, but his menu is a little more spirited, showing off his skills with more of-the-moment cooking techniques like fermentation and sous vide. "I like to try to transform the ingredients in the most technical way, but also in the simplest way to bring out the true flavour," MacNeil says. "It's a simpler style, but it's more elegant, I think."
The result is a menu that won't put off Belvedere's customers who are used to more traditional fare, but now they'll get a potato mille-feuille with their beef tenderloin in place of more standard steak frites, and pickled charred shallots alongside their rack of lamb.
That, coupled with a few decor changes to soften up the look of the place (Morgan got rid of the dining room's white tablecloths so people would feel a bit more relaxed), has allowed The Belvedere to hold onto its place as one of the great fine-dining restaurants in the downtown core.
"The regular clientele are receiving it very well," Morgan says. "The flavours are clean and bright and crisp. People still look for classic cooking, but done in a modern fashion."
107 8 Ave. S.W., 403-265-9595, thebelvedere.ca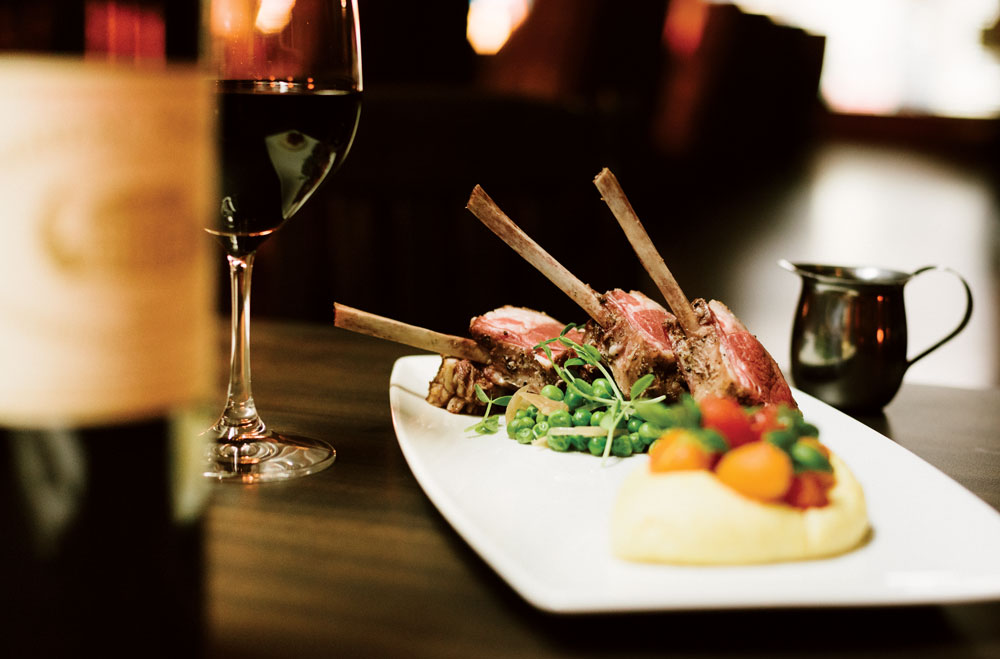 Alberta lamb rack with pickled charred shallots.