When: Season starts June 1, first home game on June 2
Calgary may not have its own baseball team anymore, but you can still watch the collegiate summer baseball team in Okotoks play a game this summer. The Okotoks Dawgs are part of the Western Major Baseball League and were the first place Western Division team during the 2017 regular season. The Dawgs play 13 home games in June against teams from Edmonton, Medicine Hat, Brooks, Fort McMurray, Lethbridge and Melville. Make the approximately 35 minute drive out to Seaman Stadium to watch a game play out from the stands.
Seaman Stadium and Duvernay Fieldhouse, 256 Don Seaman Way, Okotoks, dawgsbaseball.ca
When: Starts June 2
cSpace is launching its new outdoor Farmers & Makers Market just in time for the summer market season. The market features a mixture of food products and handmade crafts by more than 50 local vendors. You can shop for local honey from Two Pine Farms, cheesecake from Ambrosial Cheesecake Shop, sustainably-grown flowers from Alberta Girl Acres, fresh bread from Prairie Mill Bread, pierogies from Pinched, pottery from Sage Pottery & Urban Farm and more. Those feeling hungry can visit one of the on-site food trucks, then settle in to listen to live music while they eat. There will also be special programming for children. The market will be open on Saturdays from 10 a.m. to 3 p.m. on the cSpace King Edward grounds.
cSpace King Edward, 1721 29 Ave. S.W., farmersmakersmarket.ca
When: June 2 to 3
Immerse yourself in a beloved fairytale at the Jeunesse Classique Ballet's production of The Sleeping Beauty. The three-act classical ballet follows the story of Princess Aurora who is cursed by an evil fairy that condemns her to die after pricking her finger on a spindle. While another fairy ensures that she will instead only sleep after pricking her finger, the princess still needs the kiss of her true love to ultimately wake her.
Arts Commons, Martha Cohen Theatre, 215 8 Ave. S.E., jcbs.ca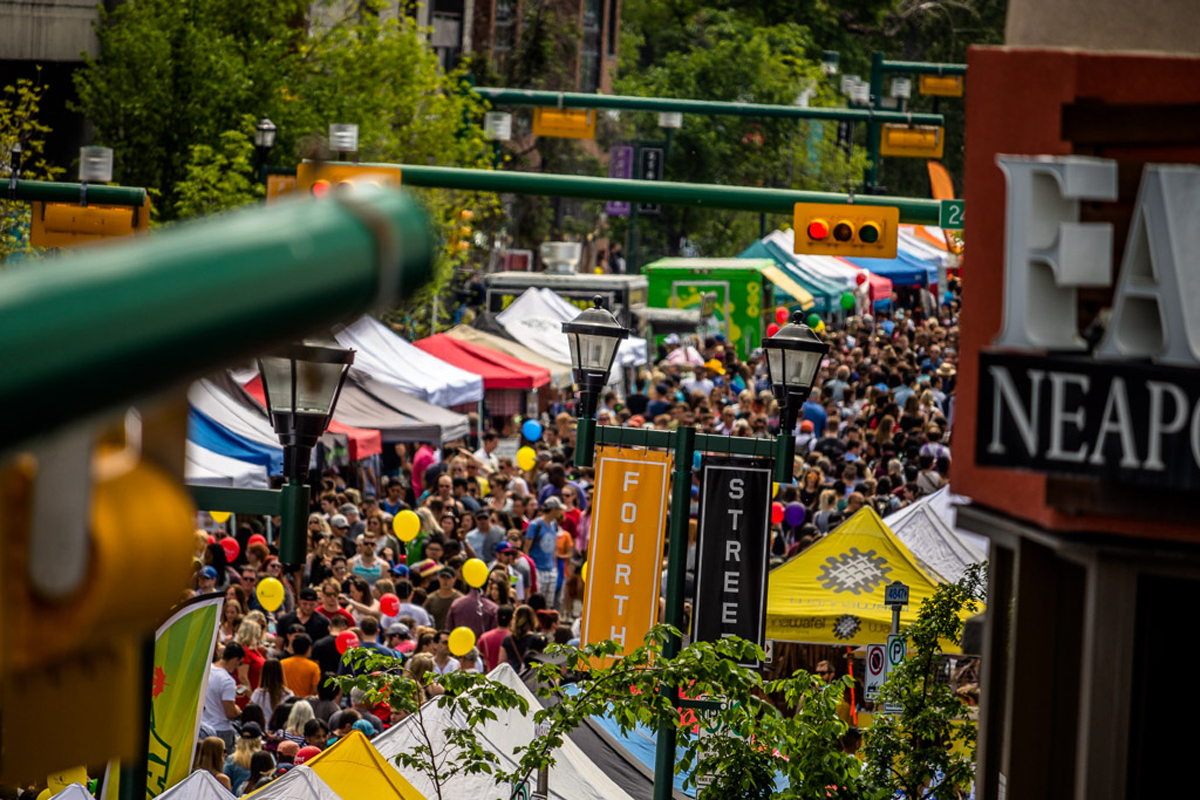 When: June 3
Lilac Fest returns to 4 Street S.W. on June 3, which means the street will be jampacked with people shopping, listening to concerts and lounging on nearby restaurant patios. As you walk along the street, shop from local vendors selling snacks, jewellery, flowers, artwork and more. There will also be 30 musical performances spread over five stages throughout the day and two dance stages with more than two dozen performances. Arrive early to catch the 10 a.m. parade that starts at 4th Street and 25 Avenue S.W.
4 St. S.W. from Elbow Drive to 13 Avenue, lilacfestival.net
When: June 4 to 10
This month, you can celebrate the local craft beer scene while supporting a good cause during YYC Beer Week. More than 100 stores, restaurants and breweries are offering special events, promotions and dishes throughout the week, with $1 from each sale going to a local charity. The events are particularly cool, with options including an adult's night at the Calgary Zoo, a beer and pie pairing event at Tool Shed Brewery and a bike tour to the breweries in the Barley Belt.
When: June 6 to 10, June 13 to 17 and June 26 to July 1
Every year, Calgarians can watch world-renowned show jumpers tackle jumps as high as 1.6-metres at local equestrian facility Spruce Meadows. The facility's outdoor Summer Series kicks off in June with the National tournament from June 6 to 10, the Continental tournament from June 13 to 17 and the Pan American tournament from June 26 to July 1. You can also catch the North American tournament in July and the Masters tournament in September. The show jumping tournaments are very affordable – rush seating at the National, North American and Masters tournaments is only $5 for adults, while the Continental and Pan American tournaments feature free admission for everyone.
18011 Spruce Meadows Way S.W., sprucemeadows.com
Get some poke for lunch and rolled ice cream for dessert
You can get lunch and dessert all in one stop at one of the newest additions to 17th Avenue. The team behind Sweet Tooth Ice Cream opened its second rolled ice cream shop and its first poke bar in a shared space in late May. Start by creating your own poke bowl or opting for one of the four signature poke bowls at Hoku Poke Bar. When you're done eating that, head to the other side of the space to order some rolled ice cream from Sweet Tooth, which you can watch them make right in front of you.
105 17 Ave. S.E., hokupokebar.com, sticyyc.com
When: June 8
Have you ever been to a concert where the band didn't end up playing your favourite song? If you're a fan of Calgary singer Michael Bernard Fitzgerald, you might not have to worry about that this time. For his upcoming concert on June 8, the audience determines the course of the show by texting 403-850-2695 with song requests. It doesn't matter if it's from his latest album or one of his earlier releases – if he recorded it in the last decade, you can request it.
Taylor Centre for the Performing Arts, 4825 Mount Royal Gate S.W., taylorcentre.ca
When: June 8 to 10
Calgary's newest film festival focuses on a specific period of our lives. As its name suggests, the Third Action Film Festival features films that celebrate and explore the third act of life through the topic of aging or by starring older adults. From June 8 to 10, the festival will be screening feature and short films, animation films and documentaries in the Glenbow museum theatre. Tickets for individual screenings and full festival passes are available.
Glenbow museum, 130 9 Ave. S.E., thirdactionfilmfest.ca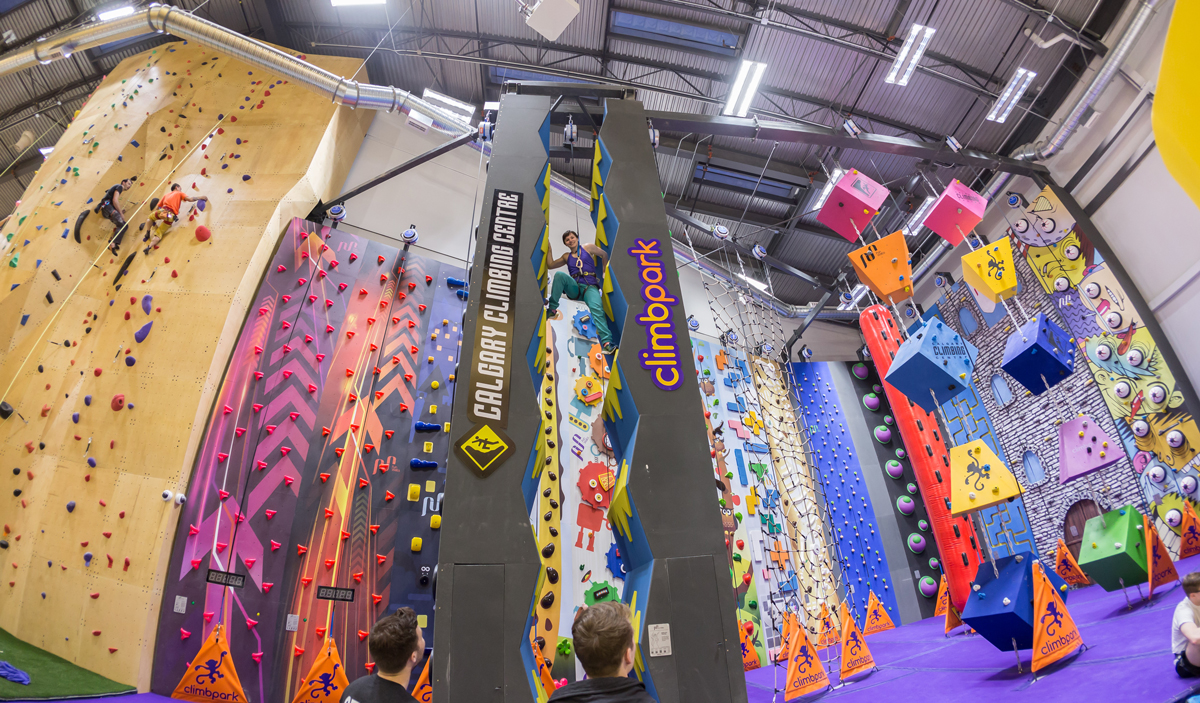 The ClimbPark at Calgary Climbing Centre's new Rocky Mountain location.
The Calgary Climbing Centre recently opened its fourth location, and it's pretty impressive. Not only is the new Rocky Mountain facility at least twice the size of the other CCC locations, but it's the only one with an outdoor climbing wall, which spans 35- to 45-feet high. Plus, there are climbing walls for all levels up to 65-feet high, a colourful ClimbPark with unique climbing challenges, bouldering and a speed wall. Grab a drink at the coffee bar when you're done climbing.
10721 West Valley Rd. S.W., 587-231-9116, calgaryclimbing.com
When: Starting June 10
Sunday brunch at Deane House just got even better. Starting on June 10, those eating Sunday brunch on the patio between noon and 3 p.m. will be serenaded by local jazz musicians during their meal. Between the music, the view of the river and the menu of brioche French toast and smoked arctic char eggs, there's no better way to spend the last day of the weekend.
806 9 Ave. S.E., 403-264-0595, deanehouse.com
When: June 9
Calgarians can now perfect their disc golf game at a new facility along Calgary's Rotary/Mattamy Greenway. The David Richardson Memorial Disc Golf Park, which is celebrating its grand opening on June 9, features an 18-hole course over 27 acres. The sport, which combines elements of frisbee and golf, sees disc golf players attempt to throw a frisbee-like disc into a circular metal basket at different holes along a disc golf course. Seasoned and new players alike can stop by between 10 a.m. and 12 p.m. during the grand opening to tour the disc golf park and watch professional disc golfers give demonstrations.
Read more: The Story Behind the Disc Golf Park Opening Along Calgary's Rotary/Mattamy Greenway in June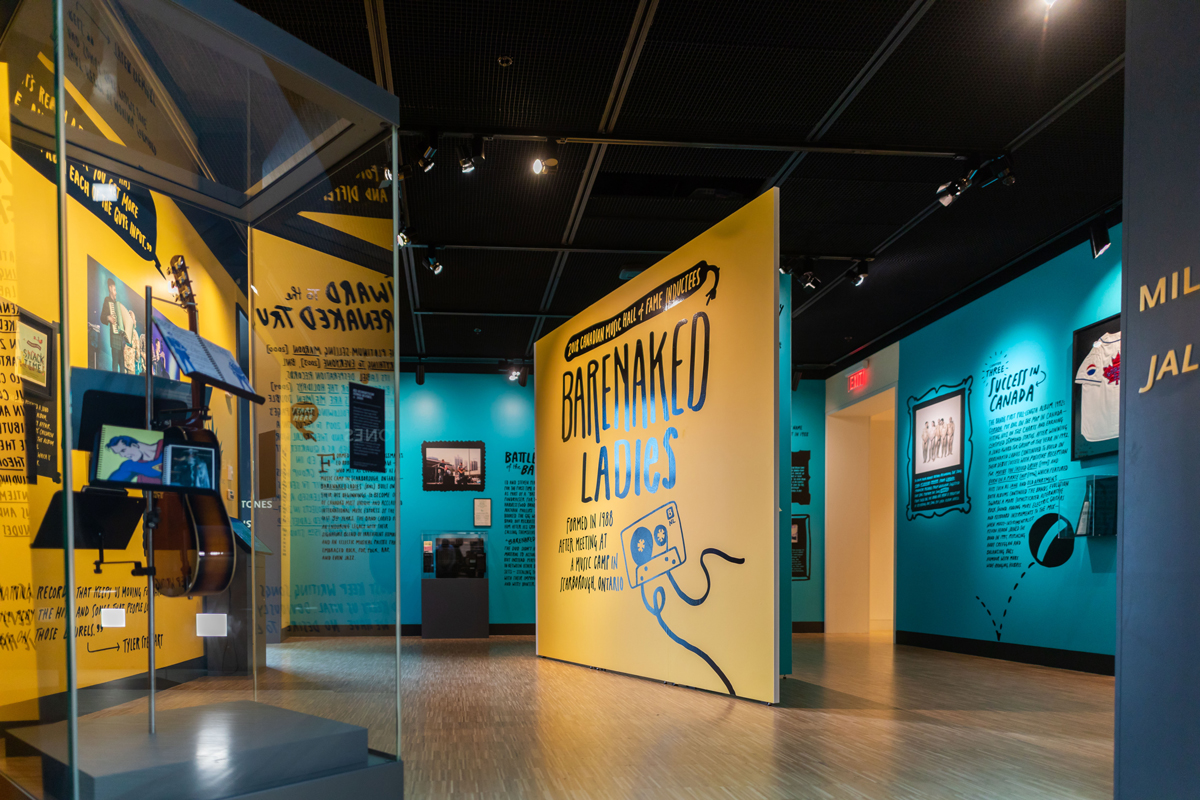 It's been a good month for Canadian rock band Barenaked Ladies. Not only were they inducted into the Canadian Music Hall of Fame in May, but the Grammy-nominated band is also the subject of a cool new exhibit that explores their 30 year history at Studio Bell. Milestones: Barenaked Ladies explores the band's past while celebrating its status as one of Canada's most notable musical acts, showcasing items like musical instruments used by band members, lyric sheets, photos, awards and more.
850 4 St. S.E., 403-543-5115, nmc.ca
When: June 16
Calling all vegans – VegFest is back for its second year. The one-day event, which runs from 10 am. to 5 p.m., is your chance to celebrate and learn more about the vegan lifestyle. There are several ways to do this, including checking out the more than 40 exhibitors like Little Tucker, Raw Eatery and Market, The Gut Lab, Going Nuts, The Grinning Goat, Pranic Forest and more. There will also be cooking demonstrations and talks by dietitian Ginny Messina, vegan activist Genesis Butler and former NHL player Georges Laraque.
Millennium Park, vegfestcalgary.com
Rolled ice cream, gelato, decorative soft serve – summer's most essential treat comes in many forms in Calgary. Whether you're craving a classic scoup of salted caramel from Village Ice Cream or a more unique flavour like matcha white chocoalte from Made By Marcus, there are at least 12 places you can satisfy your ice cream craving in Calgary this summer.
Read more: 12 Ice Cream Shops in Calgary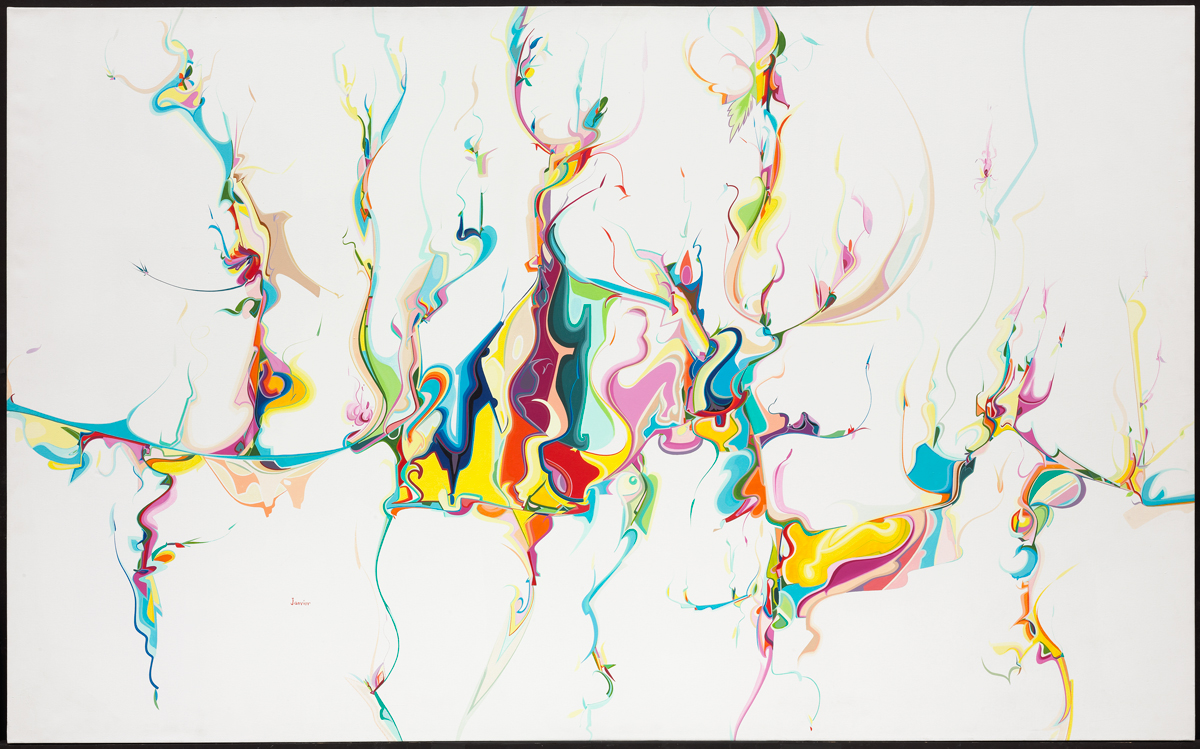 When: Opens June 16
Indigenous artist Alex Janvier has been creating art for more than 65 years. Starting this month, more than 150 pieces from throughout his career will be on display in the Glenbow's latest exhibit, Alex Janvier: Modern Indigenous Master. Stop by between June 16 to September 9 to take in the colourful work of this acclaimed artist, which meshes Dene iconography and elements of Western abstract art.
Glenbow, 130 9 Ave. S.E., 403-268-4100, glenbow.org
When: June 16 and 17
Looking for something to do with your dad this Father's Day weekend? The Hangar Flight Museum has been holding its Wings & Wheels event for the past seven years, offering the chance to look inside aircrafts like a Lancaster Bomber and check out collector cars at a Show and Shine. It's also a pretty good deal – if you get a $12 ticket for yourself, your dad gets in free. If you want to make the day extra special, helicopter rides will also be offered for $70 per adult and $60 per kid.
The Hangar Flight Museum, 4629 McCall Way N.E., 403-250-3752, thehangarmuseum.ca
When: June 20 to 24
This annual music festival returns to light up Calgary's cultural scene for its 12th year. Catch performances by more than 250 artists, including last year's Polaris Music Prize winner Lido Pimienta, Deerhoof, Dirty Projectors, Cherry Glazerr, The Flaming Lips and more. Comedy shows, visual art and film screenings round out the Sled Island experience, plus there there are special events like punk rock bingo, music lessons and a mini pow wow for National Indigenous Peoples Day.
Locations vary, sledisland.com
The humble sandwich is taken to new heights at the newly opened Alumni Sandwich & Liquor Bar on 17 Ave. S.W. The menu features 12 sandwiches that include a hot chicken sandwich, a rosemary beef dip and a Mexican torta sandwich. If you're hungry enough, try snacks like the crispy mozzarella or charred onion dip, a bowl of tomato soup or sides like parmesan fries, charred broccoli and potato chips as well. The well-priced drink list is worth checking out too. There are 16 cocktail options range from $7 to $11, plus draft and bottled beer, a handful of wines and a few non-alcoholic drinks.
725 17 Ave. S.W., alumnisandwiches.com
When: June 23 to 24
This year is the 10th anniversary of local fashion and culture organization PARK. To mark the occasion, PARK is holding a special fashion-filled weekend in East Village. On June 23 and 24, guests can shop from more than 50 vendors like Adesso, Bark YYC, Lennard Taylor, Suka Clothing and more at the PARKSALE market along the RiverWalk. And on June 23, East Village's George C. King Bridge will act as the runway for this year's PARKSHOW fashion show.
George C. King Bridge and East Village RiverWalk, East Village, ourparkonline.com
Patio season is in full swing now and there are plenty of new alfresco dining experiences to try in Calgary. Whether you're craving southern barbecue, breakfast food or tacos, there's a new patio for you.

Read more: New Patios in Calgary for the 2018 Season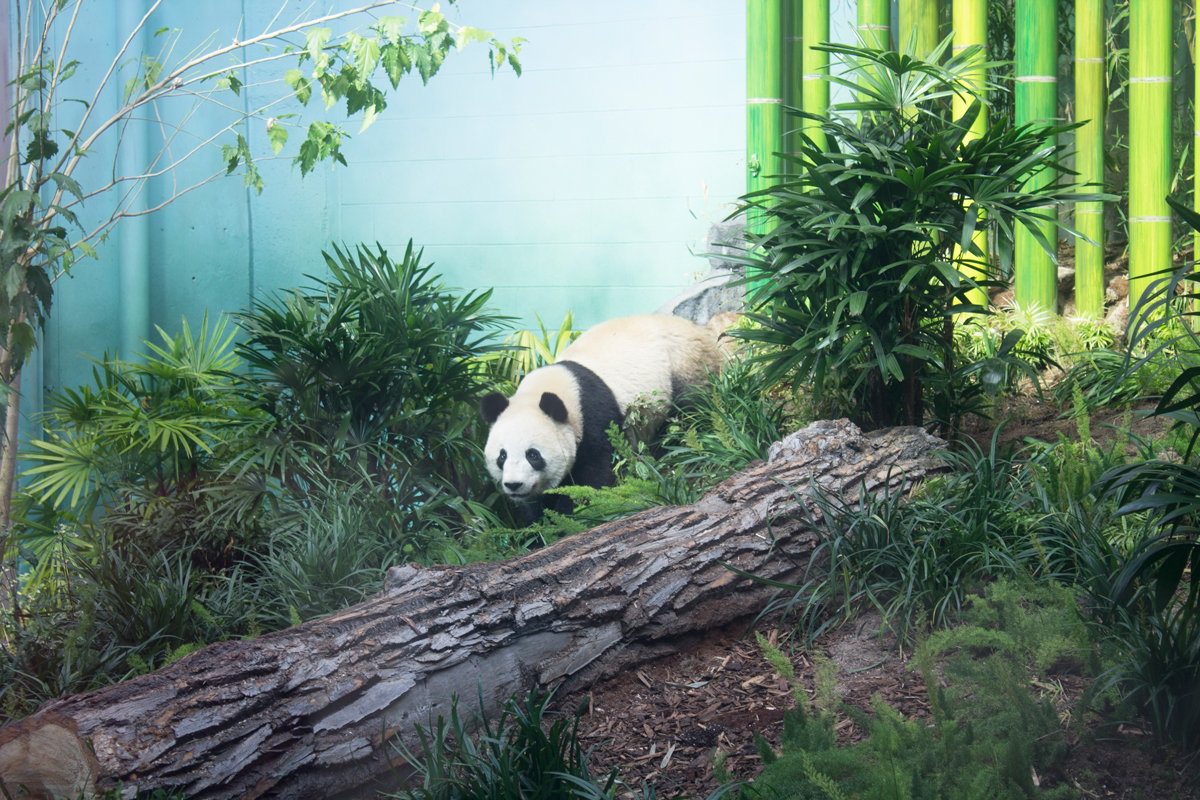 If cute, furry animals are your kryptonite, you'll want to go meet the newest inhabitants of the Calgary Zoo. Da Mao, Er Shun and playful twin cubs Jia Panpan and Jia Yueyue are the four giant pandas currently living in the zoo's Panda Passage, a new $14.4 million giant panda habitat that officially opened last month. Watch the four bears meander, play and nap in the indoor/outdoor habitat during regular zoo hours or buy ticket's to the zoo's early morning panda breakfast experience, which includes a breakfast buffet and access to Panda Passage before the gates open to the public that day.
Read More: Meet the Four Giant Pandas Living in the Calgary Zoo's Panda Passage
210 St. George's Dr. N.E., 403-232-9300, calgaryzoo.com
When: June 24
What does it sound like when more than 250 singers tackle hits by Bruno Mars, Adele, Joni Mitchell and Queen? Find out at Cool Choir's next performance on June 24. A live rock band will be backing up this adult choir as they take on catchy rock and pop songs during this evening performance.
Southern Alberta Jubilee Auditorium, 1415 14 Ave. N.W., coolchoir.com
When: Until June 24
Everyone's favourite blonde is back in Stage West's production of Legally Blonde: The Musical. Follow Elle Woods as her journey to become a successful Harvard student and lawyer takes a fun, musical turn in this adaptation of the eponymous film and novel. This is a dinner theatre production, so be sure to fill your plate with tandoori roasted pulled chicken, beef tenderloin stroganoff, baked potato, salads and more at the buffet before settling in for the show.
727 42 Ave. S.E., 403-243-6642, stagewestcalgary.com
When: June 26
This year, six of Calgary's 25 best restaurants are taking part in Avenue's annual Dinner Series. The series features six different dining experiences where guests are treated to an exclusive multi-course dinner at an acclaimed local restaurant. The next dinner in the series is at Charbar on June 26, and will feature a four-course menu of ceviche negro, grilled Italian radicchio salad, ultra dry aged porterhouse and a spiced dark chocolate pudding with popped caramel grains for dessert.
618 Confluence Way S.E., 403-452-3115, avenuecalgary.com