Kiki Lally has lived in Calgary's southeast for more than a decade, and over time, the mother of three noticed that the area was missing something.
"My children grew up and I just found that there weren't enough outlets for parents and kids to be together and do something fun and crafty," she says.
She's solving that problem (and expanding the idea even further) with Pinnovate, a new DIY craft studio for adults and children in Mahogany. Opening on June 27, the approximately 1,500-square-foot studio offers a bright space where guests of all ages can drop in to make crafts and art projects. Pinnovate's craft options, which range in price from $5 to $60, include splatter art, decorative wall letters, lollipop bouquets, Scrabble wine charms, shadow boxes, menu chalkboards, birdhouses and more.
The studio makes it easy for adults, children or parents with children to explore their creative side by eliminating the hassle of sourcing supplies on your own and providing instructors to help you make the crafts.
"If you look at Marshalls and Winners and what's out there to buy, people purchase these things, but it's not personalized. You don't get to put your hand on it," Lally says. "Everybody loves these Pinterest projects and they would totally make them if they weren't so daunting. So we wanted to [have a place] that just made it easy for everybody."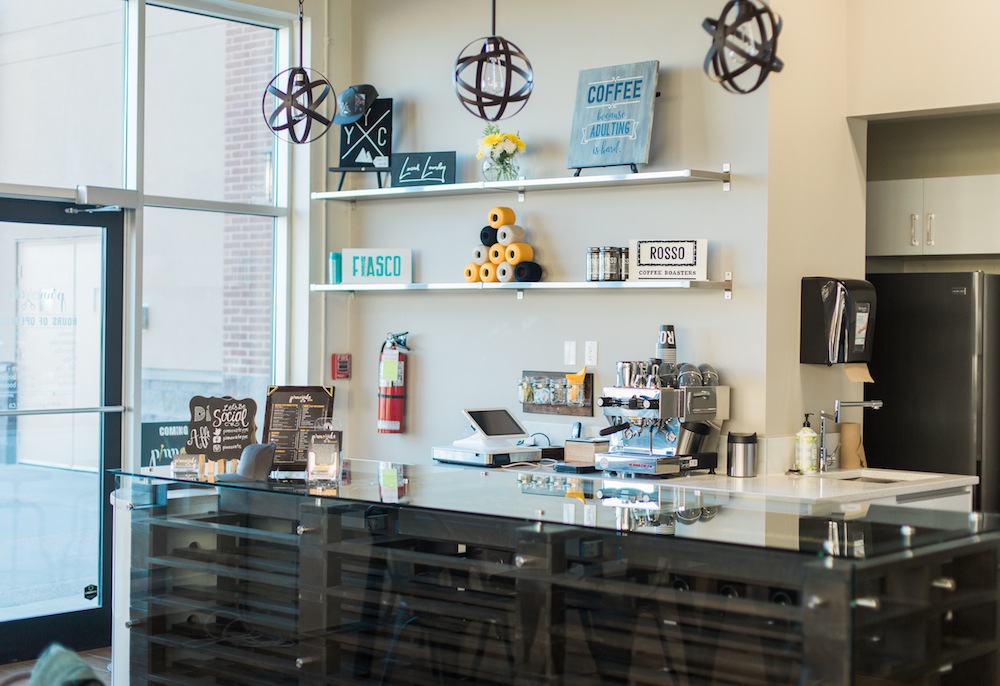 Pinnovate also offers a food and drink menu in case you work up an appetite while crafting. The food menu features six kinds of quinoa thin crust pizza, plus desserts like Fiasco Gelato, cupcakes from Cake Bake Shoppe, floats and affogatos. Drink-wise, you can also order Rosso coffee, wine, beer and more.
In addition to its everyday studio offerings, Pinnovate has evening workshops, a splatter room for weekend date nights and a weekly summer day camp for children in July. In September, Pinnovate will also be launching Littles Art University, a 12-week art history program where children can learn about different artists from around the world every week and make their own corresponding art projects.
137 Mahogany Plaza S.E., 403-278-9065, pinnovate.ca, @pinnovateyyc