Age: 39
Job title: CEO, Lube Town
Why she's a 2016 Top 40:
Giang is a successful female business-owner in a male-dominated industry and a passionate volunteer for the Rotary Club of Calgary South.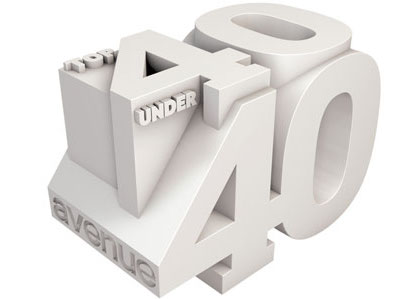 The best advice entrepreneur Amy Giang ever received didn't come in the form of words, it came in the form of action. "Sometimes, advice isn't spoken. No one tells you to work hard, persevere and be patient, they just show you. And that's what my father did," she says.
After emigrating to Calgary from Vietnam in 1985, Giang's parents worked minimum-wage jobs to provide for her and her brothers. She recalls as a child helping her father study for his red-seal journeyman machinist certification. Every night, Giang and her dad would tackle a textbook page with the help of a Chinese-English language dictionary.
It's this example of dedication that set Giang's work ethic in motion. She studied computer science in university and was the first person in her family to obtain a university degree. After working as a software engineer for the military developing control stations for unmanned aerial vehicles, a passion for business led Giang to take a risk and open Lube Town when she was eight-months pregnant with her first child.
As the CEO of Lube Town, an express oil change and automotive maintenance centre with two locations in Calgary and one in Okotoks, Giang is a successful female business-owner in a primarily male-dominated industry. She grew Lube Town from one location in 2008 to three locations by 2013, with projected revenues of more than $2 million.
But profits aren't necessarily her bottom line. Lube Town has been donating $2 from every oil change to help families in Fort McMurray who were affected by the catastrophic wildfire. Giang is also a member of the Rotary Club of Calgary South, volunteering at the Stampede Dream Home booth and regularly devoting weekends to working volunteer fundraising casinos.
As a business-owner, Giang is committed to going the extra mile for her customers – no appointments are necessary, every vehicle receives a courtesy inspection and Lube Town regularly throws customer-appreciation events, including barbecues. It's something her customers have noticed: Lube Town won a Consumer Choice Award for Southern Alberta in 2015 and 2016 and has also won the Calgary Chamber of Commerce's Customer Service Excellence Award.
"People say there's something unique about what I do, but I just do what I love, and it happens to be something a lot of other women aren't doing," Giang says. – Meredith Bailey