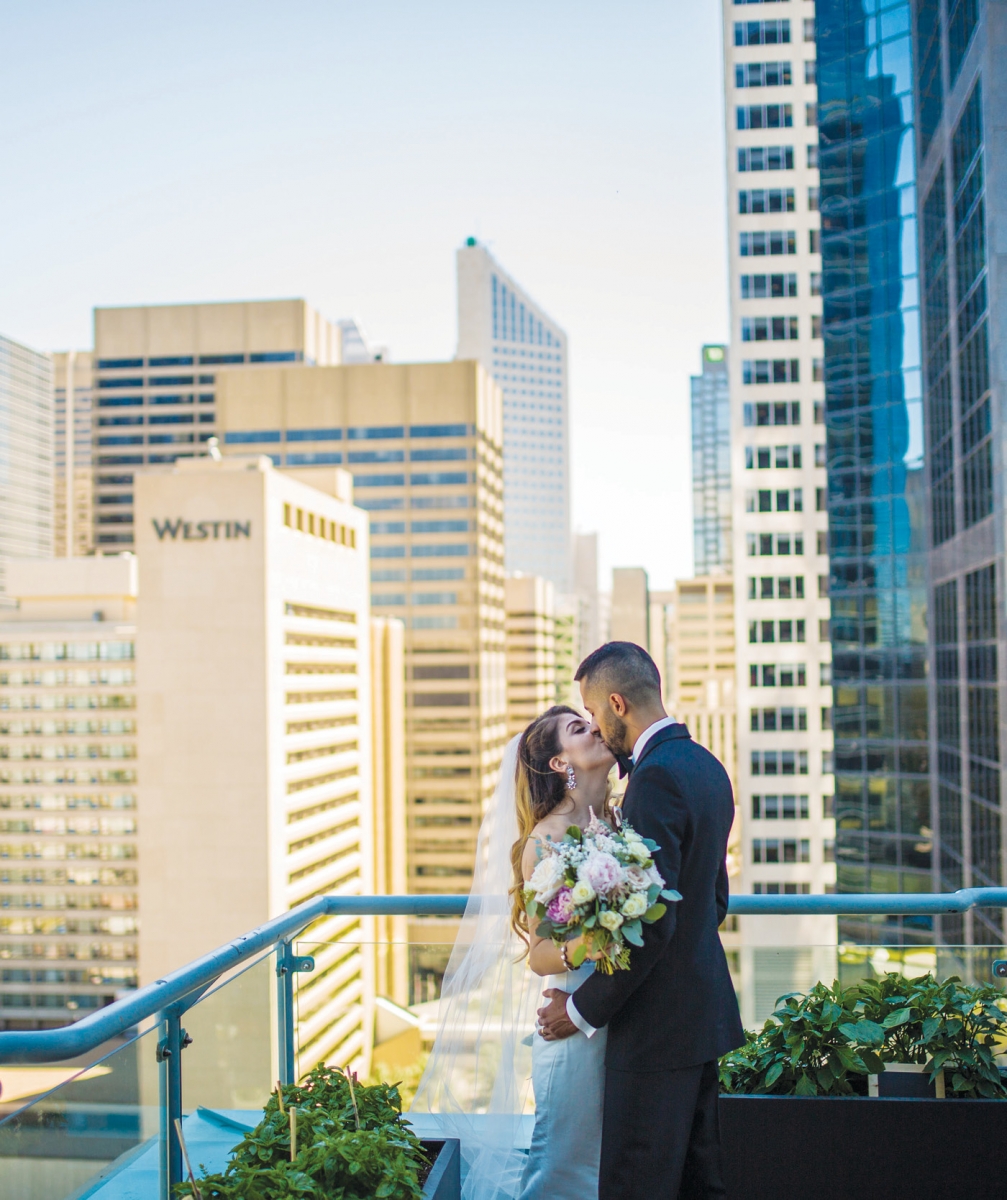 Soz Ibrahim and Salam Allami were introduced in childhood through their community of Iraqi refugees who came to Calgary in the mid-90s. As children, they watched movies and baked cookies in the house Allami's parents still live in today.
Time passed and their lives grew apart until early 2014, when Ibrahim received a message from her old friend inviting her for a drink. As they caught up for the first time in years, Allami said that he thought about her as "the one who got away."
"She kept on popping into my head while I was at university, while I was on my internship, while I was working," Allami says. "I told her that, and she thought I was crazy."
"It was kind of weird at first," Ibrahim says, laughing. "But now, when I look back on it, it was really sweet and romantic."
When Allami proposed the following year, it was during a recreation of that first date, which had ended looking out over the city from the neighbourhood of Crescent Heights. This time, Allami dropped to one knee.
Ibrahim and Allami were married by an imam in a Muslim ceremony in July of 2015. They held their reception at the Sheraton Suites Calgary Eau Claire the following summer, and Ibrahim says the inspiration for the decor was romantic elegance.
"I just [wanted] to walk in the room and feel cozy and warm, like it was an intimate dinner," she says.
They filled the hall with candelabras, glittering gold tablecloths and swaths of white flowers. Cobalt-blue silk serviettes provided a pop of regal contrast, and towers of macarons in vanilla, raspberry-peach and blackberry continued the colour scheme. "We love macarons, and it was just a special thing to us," Ibrahim says of their decision to get a dessert table. "And we also just thought, 'there isn't going to be any waste.'"
The dress she chose reflected her minimalistic taste. The trumpet silhouette gown made of lustrous silk was gently fitted through the waist and embellished only with a thin, jewelled belt. "I loved how timeless it was," Ibrahim says. "[The dress] was super simple, but it just felt so luxurious and beautiful."
During Islamic engagements, Allami says wedding rings are worn on the right hand; the reception included a traditional transferring of the rings, followed by a modified cake-eating session. "You basically form a pyramid between the ring finger on your right hand and your wedding-ring finger," Allami says. "Then you transfer the ring from the one side to the other, and we fed each other macarons after."
Guests performed traditional Iraqi-Kurdish, Iraqi-Arab and Lebanese line dances to celebrate the heritage of both families. "The drum player was there for all of it, and the DJ was really good at selecting those songs," Allami says. "All sides of the family joined in for all three variations of the dances, so that was very cool." At the end of the evening, the drummer followed the couple outside and played as they got into a white Jaguar. Friends and family cheered from the curb as they drove from the reception and then followed in a line of honking cars.
"Salam and I always say that it turned out better than we could have ever expected," Ibrahim says. "It was just beautiful."
Two years later, Ibrahim says she is not someone who typically believes in fate. Healthy relationships, she believes, are the result of compatibility and hard work. But their marriage challenges this; to her, it seems incredible that it happened the way that it did. "The stars aligned, essentially, for us to wind up here in the same country, to be compatible," Ibrahim says. "We both came here as refugees, but let's say we didn't make it here. I would have been a completely different person; as would have Salam."
For Allami, the courage to pursue Ibrahim determined the rest of his life. "I didn't really want it to just be something that I would always spend the rest of my life wondering, 'What if?'" he says. "To me, it was always Soz."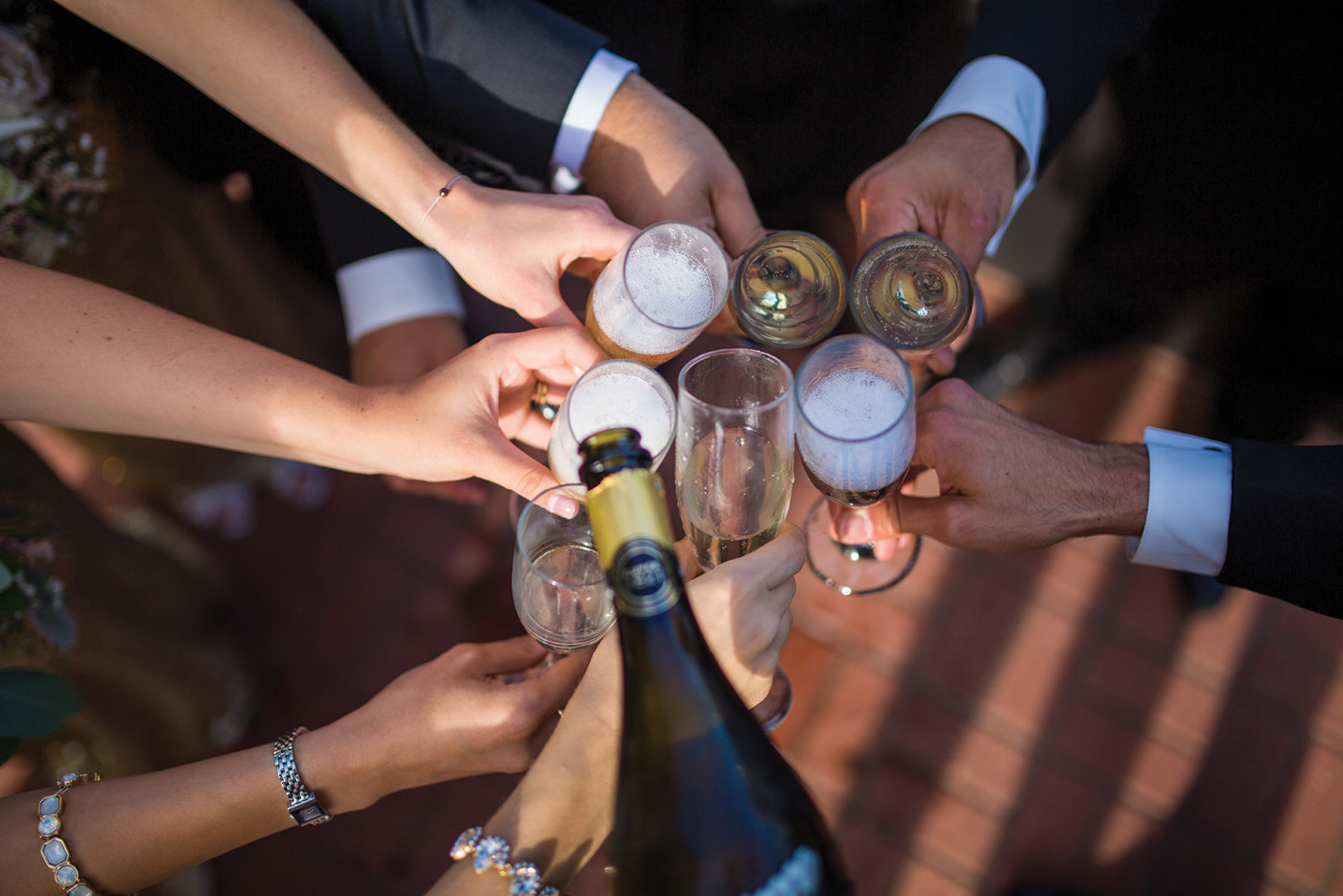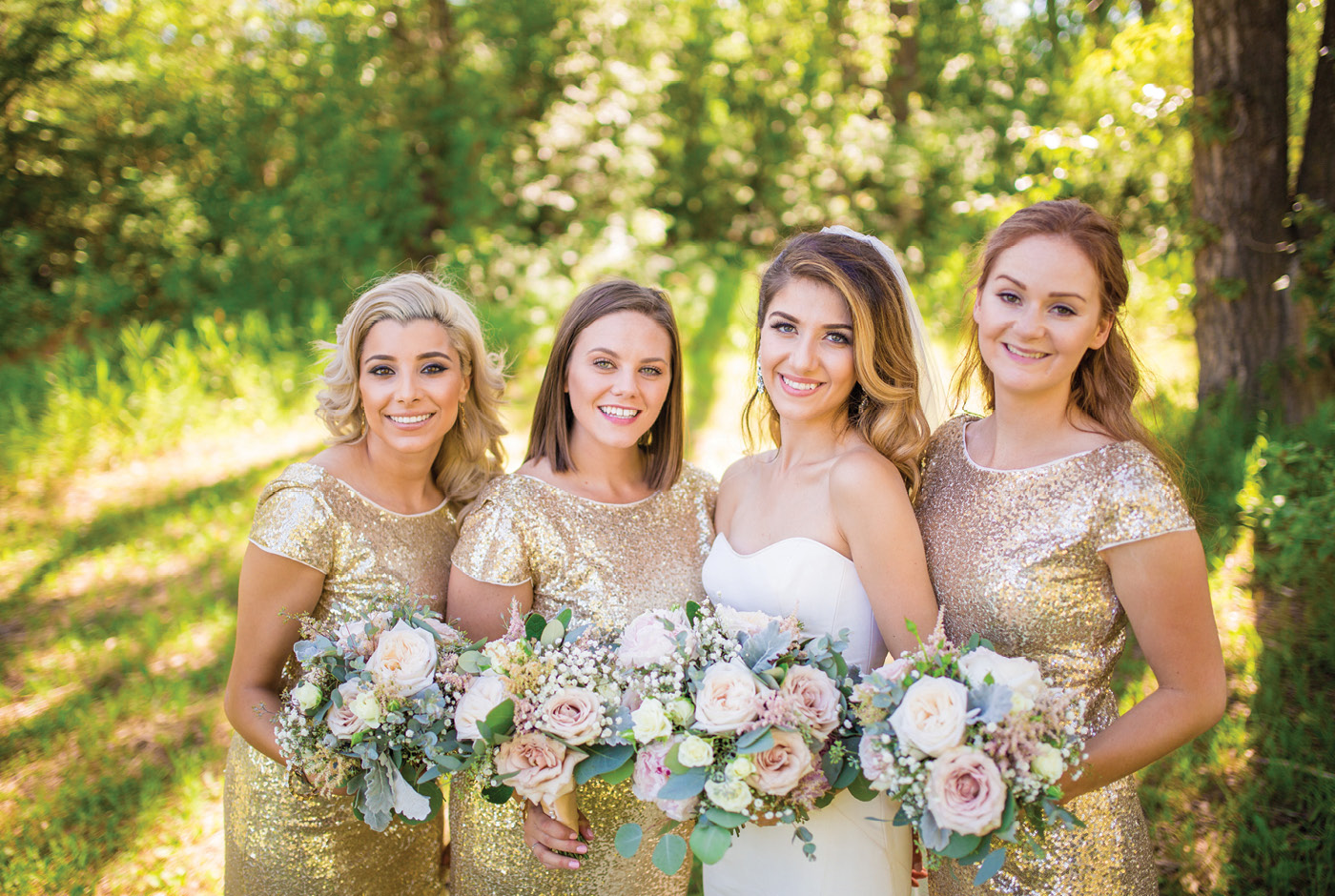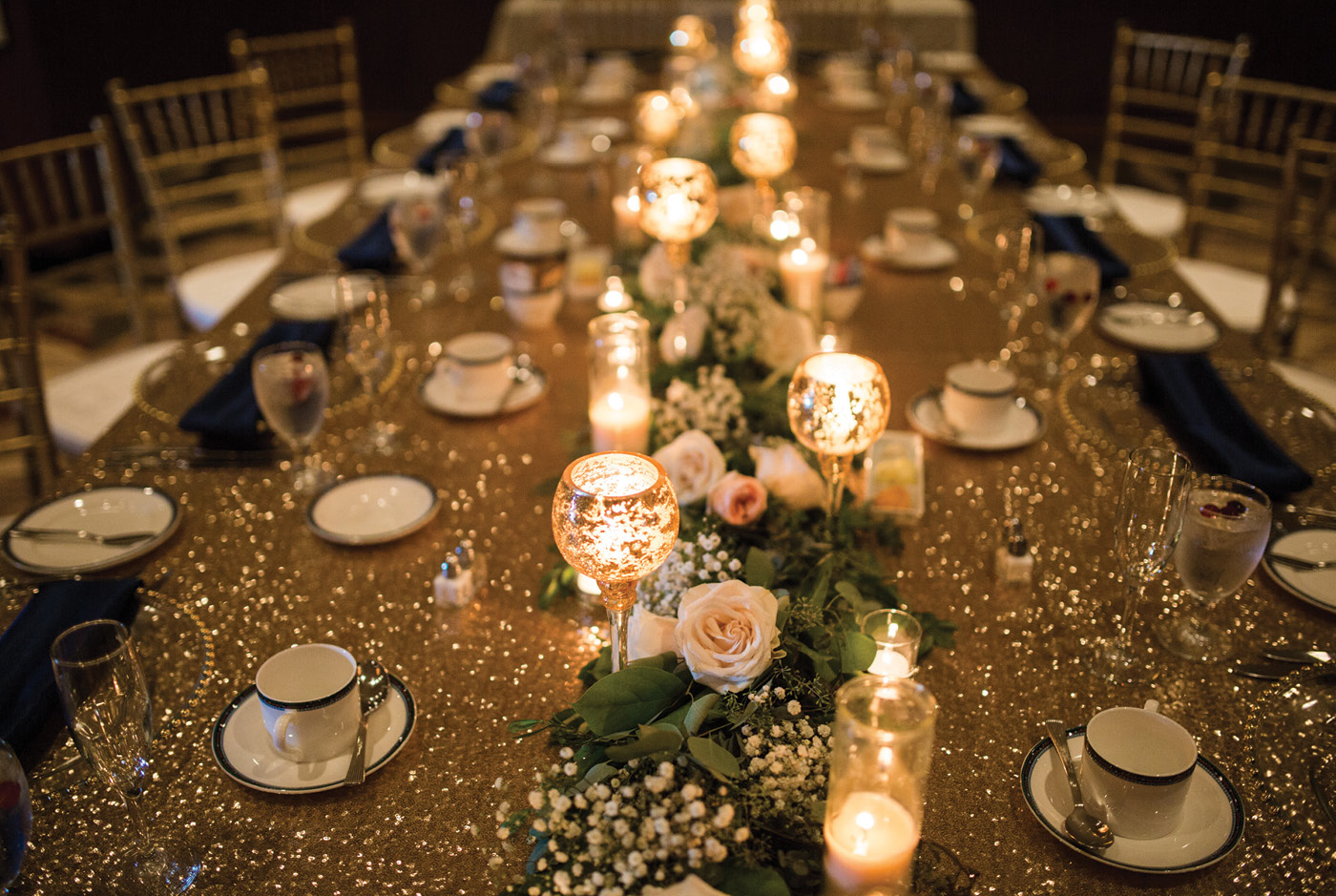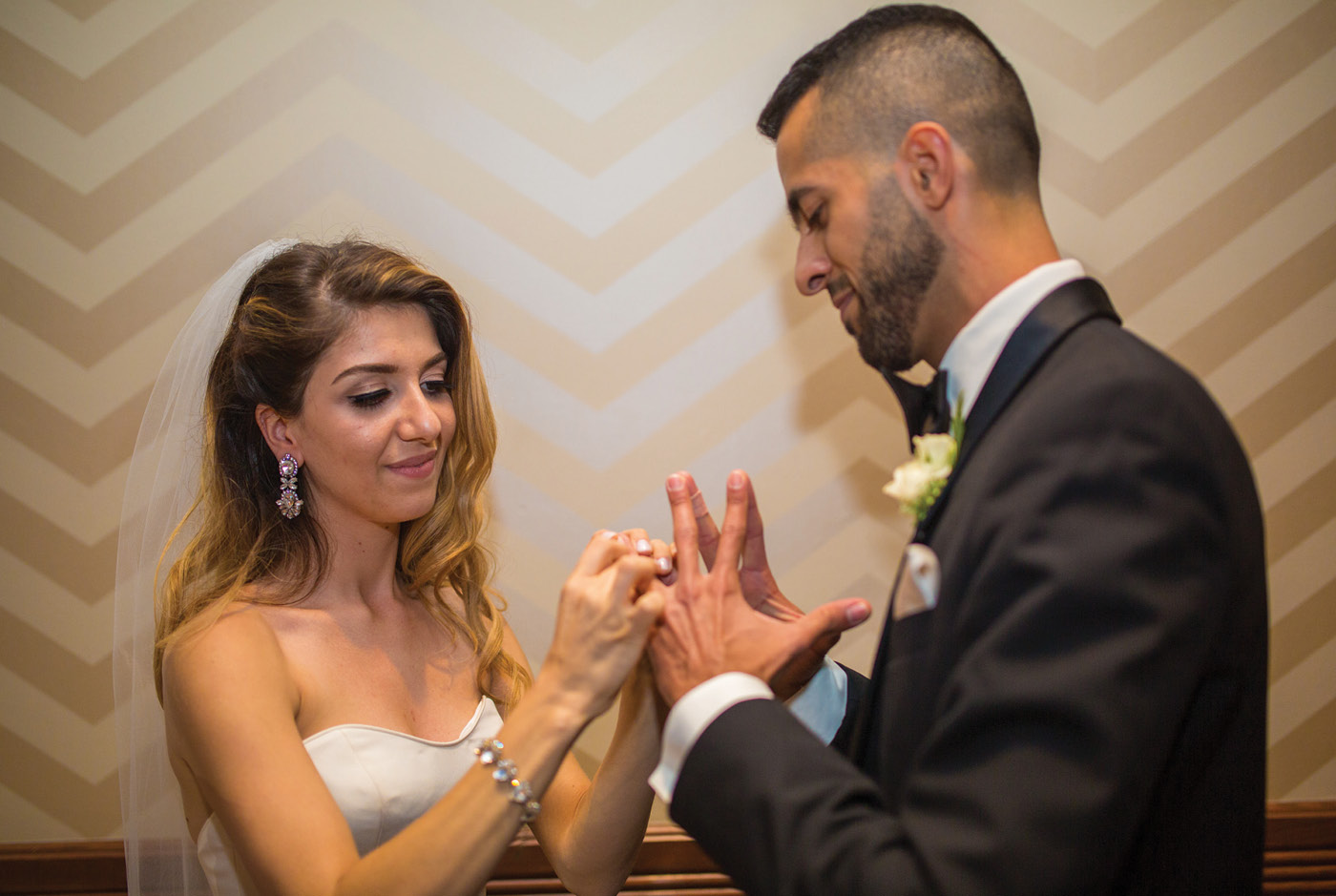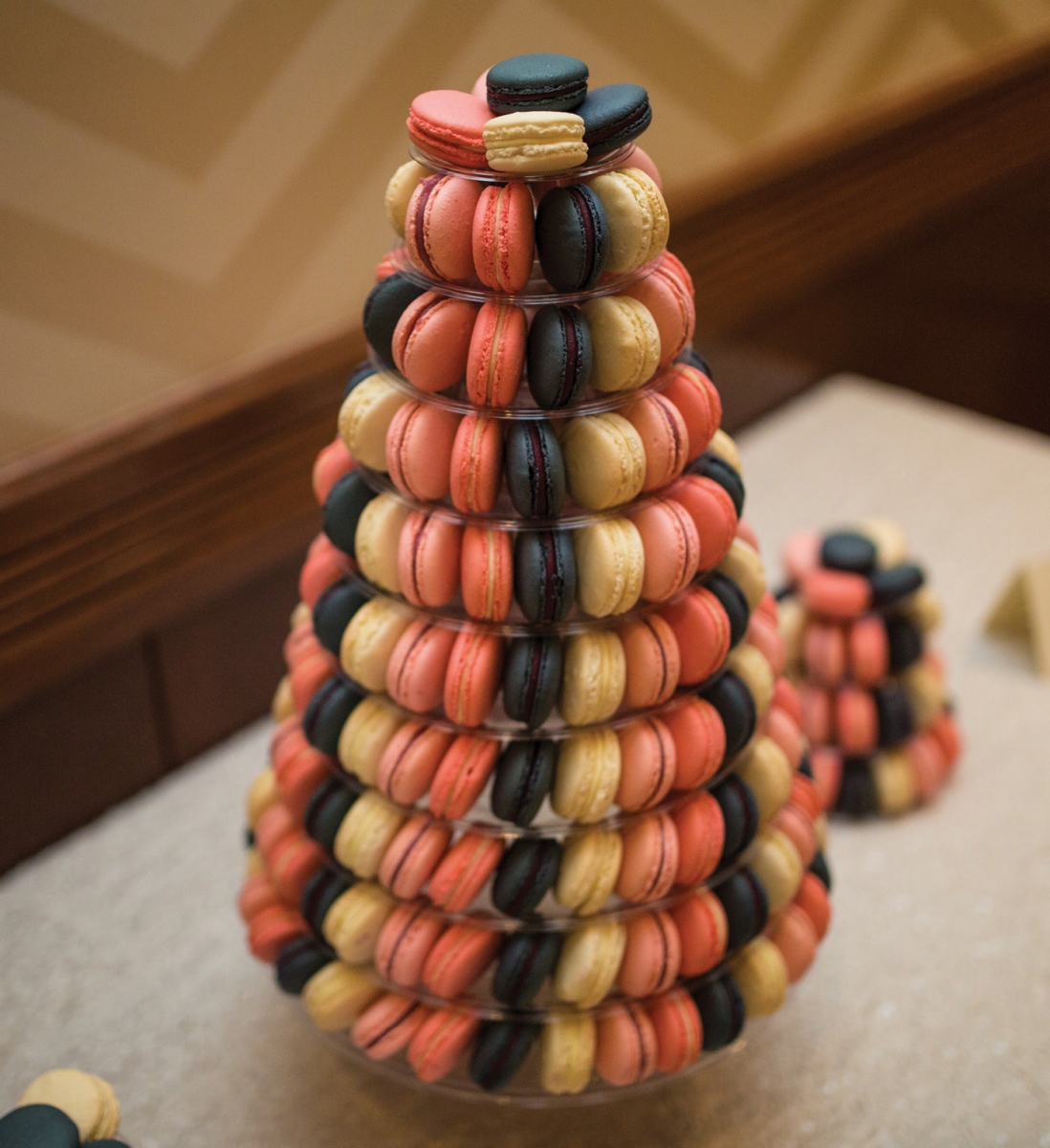 Engagement ring and Soz's wedding ring: Naji Khoury Jewelry.
Salam's wedding ring: Maison Birks.
Jewellery: Olive + Piper.
Wedding gown: By Amy Kuschel from Pearl & Dot.
Veil: Handmade by the bride and her sister-in-law.
Bridesmaid's dresses: Etsy.
Groom's and groomsmen's suits: Derks.
Bride and groom's shoes: Nordstrom.
Bride's hair: Rabia Nasrullah.
Venue and catering: Sheraton Suites Calgary Eau Claire.
DJ: DJ Rami.
Macaron towers: Ollia Macarons & Tea.
Photography: Cole Hofstra.
Wedding planner and decorations: Reflections Weddings and Events.
Flowers: Flower Artistry.​