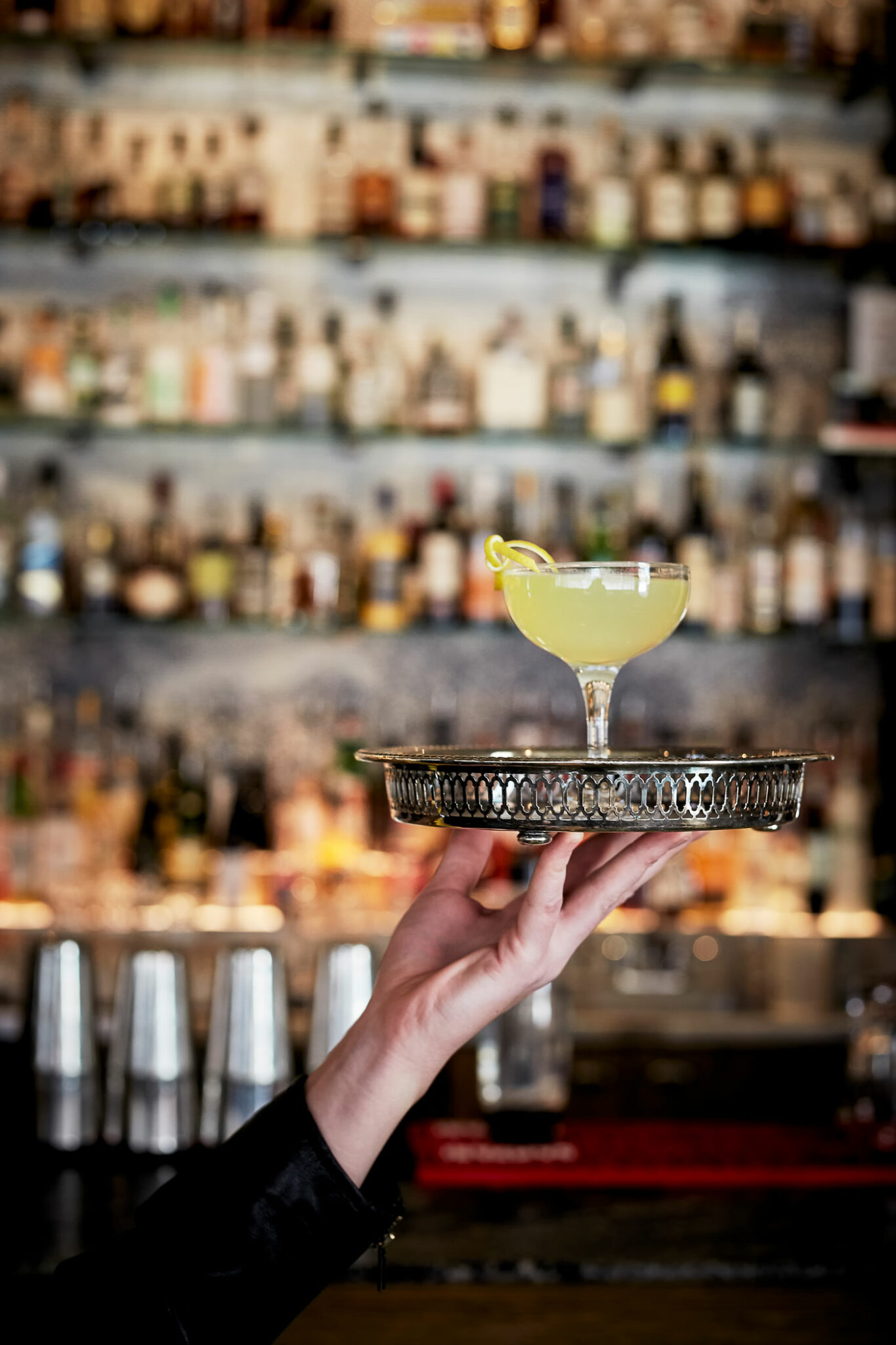 Winner –
Don't be intimidated by the range of cocktail options at Proof — part of the chic lounge's claim to fame is the expertise of its mixologists. Get their input on the core cocktail list that rotates seasonally — it's currently broken up into different literary genres — and don't forget to glance over the list of rare, premium spirits perfect for sipping on their own. Whatever you order, Proof serves bites until late to keep you fortified.
1302 1 St. S.W., 403-246-2414, proofyyc.com, @proofyyc
2nd –
Bridgette Bar may be known best for date-night vibes and wood-fired fare, but its drinks are not to be missed. The cocktail menu offers one-of-a-kind creations like the "Ragna-Rockin' It," a combination of aquavit, cointreau, lemon, ginger and an anise-flavoured apertif, and the "Every Second Weekend" made with peanut butter, sherry, vodka and raspberry liqueur.
739 10 Ave. S.W., 403-700-0191 (text only), bridgettebar.com, @thebridgettebar
3rd –
One18 Empire's sophisticated cocktails put whiskey and smoke squarely in the spotlight. More than 300 bourbons, ryes, whiskeys and scotches are cleverly arranged into libations like the "Choke & Smoke" (with Talisker 10-year scotch and hickory smoke) and "A Night in Tokyo" (with Japanese Suntory whiskey and cherry smoke). There are also six signature takes on the old fashioned, including two ultra-premium "24 Karat" varieties.
820 Centre St. S.E., 403-269-0299, one18empire.com, @one18empire
4th –
Taking cues from tiki and tropical favourites, Cannibale offers an inspired mix of playful and classic flavours from behind the wood. You can never go wrong with a margarita, daiquiri or jungle bird, but it's definitely worth trying original creations like the "Qu'est Que C'est Colada," a Scotch-assisted take on a classic piña colada. Don't miss out on the limited menu at happy hour — these cocktails pair perfectly with the Texas barbecue and Mexican-inspired dishes on the food menu.
813 1 Ave. N.E., 403-454-5808, cannibale.ca, @cannibale_yyc
5th –
This Canadian-focused restaurant just happens to be one of the city's best cocktail bars as well. The martini (with your choice of any gin or vodka from the menu) is a must, and a French 75 with optional Veuve Cliquot is perfect for a celebration. There are other Mad Men-era favourites, but don't overlook the tiki creations, tea-infused drinks or the serious Caesar made with celery and clam broth.
110 8 Ave. S.W., 403-262-8100, kleinharris.com, @klnharris