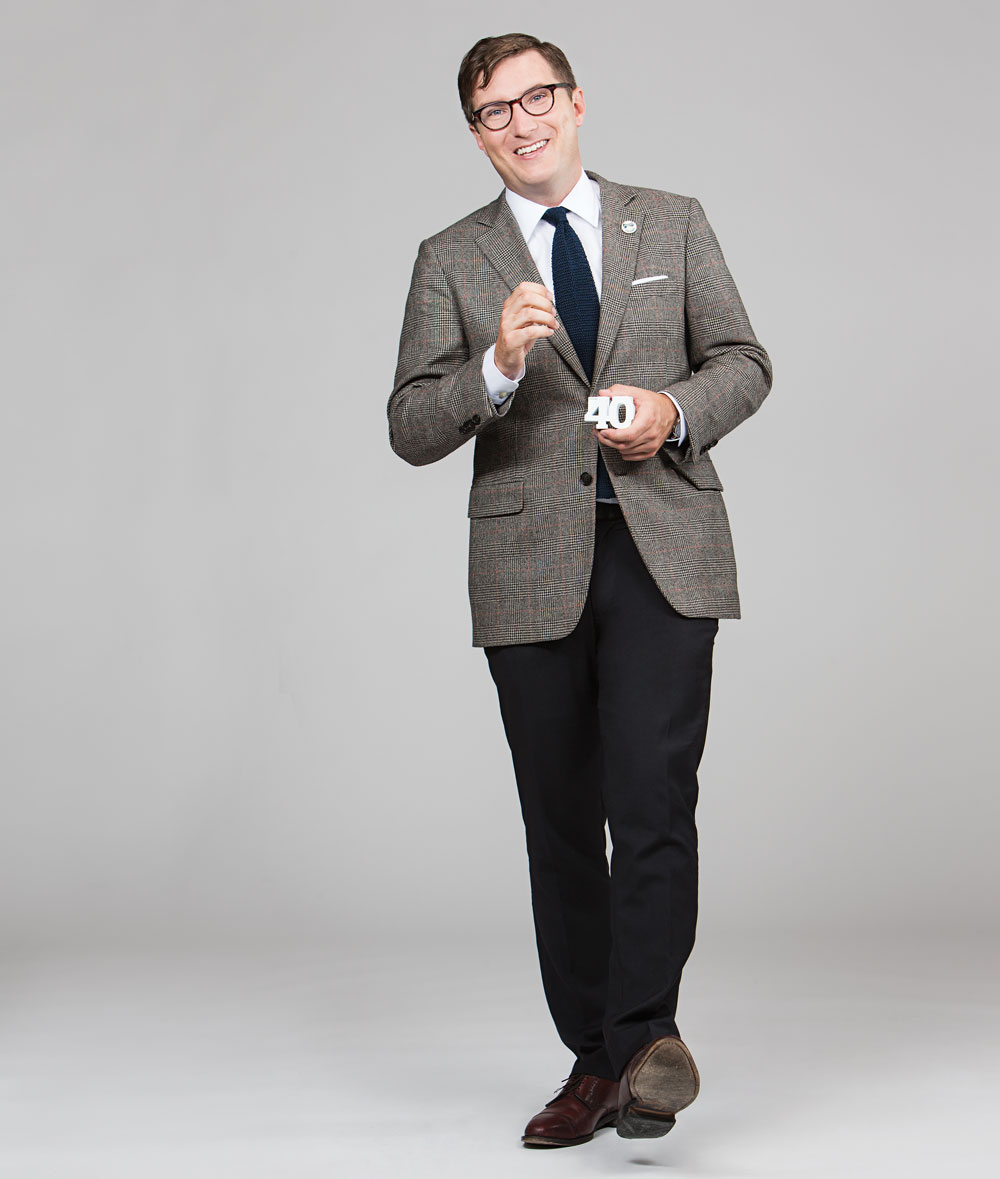 Job title: Regulatory and Financial Manager, Canadian Energy Pipeline Association; Comedy Scene Advocate
Why he's a 2015 Top 40:
In addition to having a successful career in the energy sector, Evan Wilson is a driving force in Calgary's comedy scene and supports many artistic and civic endeavours in the city.
As a regulatory and financial manager at the Canadian Energy Pipeline Association, Evan Wilson helps support members of the association when they deal with policies related to Aboriginal affairs, climate change, landowner issues, property tax and regulatory policies.
Through his work he has helped usher in changes to the Federal Income Tax Act and Alberta's Perpetuities Act and influence other government policies to do with things like improving access to funds for pipeline retirement and providing landowners with plain-language agreements so they know what they're actually agreeing to when a pipeline owner wants to use their land. It's intense and important work. But, as seriously as he takes his full-time job, some of Wilson's most important contributions to his community come when he's off the clock.
As the former host of CJSW's popular Am I Right?? comedy radio show, the current coordinator of Sled Island's comedy programing and one of the writers/performers on Telus Optik's new show, Cowtown (which is best described as "Calgary meets Portlandia"), as well as a performer in the short films Three in a Car and Three in a Bed, Wilson is one of the most active advocates for grassroots comedy in Calgary.
"I'm in a position to take risks because I don't have to be making money from comedy week in and week out," says Wilson, 34. "I just have to give someone a chance to get in front of a big audience for the first time at a festival like Sled Island. I can take risks that people who are doing this for business reasons may not be able to take."
A happily well-rounded guy, Wilson's community work extends beyond the realm of comedy. He's also a member of the board of Decidedly Jazz Danceworks and the co-chair of that group's Black and White Ball gala. He also worked on the campaign to elect Ward 8 Counsellor Evan Woolley, and is active in the fight to legalize secondary suites in Calgary. It's all part of a greater thread of community concern that runs through Wilson's work – he cares about the place he lives and wants to make things better, be it in the realm of pipelines, comedy or other civic initiatives. – Elizabeth Chorney-Booth