All events for Whispers in the Dark
January 2020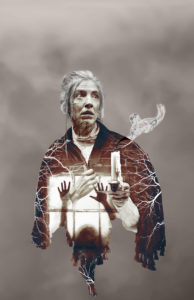 Based on the short story A Pair of Hands by Arthur Quiller Couch, Anna Cummer brings this paranormal story to life as Miss Elizabeth Le Peyt discovers that her quaint Cornwall cottage may not be as comfortable as she thought. Misplaced items, whispers in the dark and unexplainable events have her questioning her own sanity as well the mysterious past of the cottage. Photograph by Citrus Photo.
Find out more »
February 2020
To submit an event for consideration in our calendar, email avenueevents[at]redpointmedia.ca with the details including dates, times and ticketing as well as a description of your event or link to more information. Please also include a photograph or illustration with no logos or words.
Events in our calendar are selected by our editorial team and the information included is at our discretion. Not all events submitted will be included in our calendar.