Upcoming Events
Events Search and Views Navigation
Notice: Utilizing the form controls will dynamically update the content
March 2020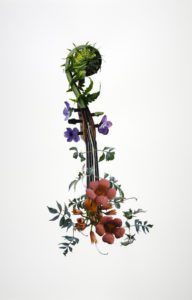 Explore the beauty of nature through music and art with String Theory Music Collective and Jennifer Wanner on March 1. The local musicians worked with Wanner, who is a visual artist, to make the show come to life with animation and live music. The show is inspired by several works of music such as Georg Muffat's "Florilegium Primum," Vivaldi's "Goldfinch Concerto" and Purcell's "Strike the Viol". Image by Jennifer Wanner, Florilegia Re-Animated, Hand-cut inkjet paper collage on Stonehenge paper, 25.5"…
Find out more »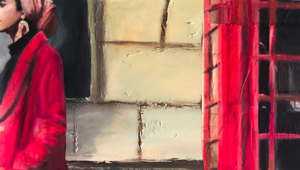 Join Theatre 1308 on March 5 for the Bright Side Art Show's opening reception. The exhibit was curated by Julya Hajnoczky and features work by numerous local artists. The event is free and all ages are welcome to view the painting and photography artwork. Photograph courtesy of Theatre 1308.
Find out more »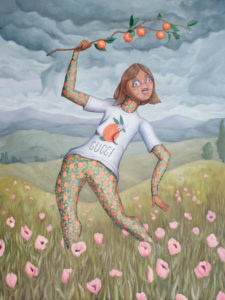 Avenue Top 40 Under 40 2019 alumna Heather Buchanan is having a limited-run art show with special programs from March 6 to 8 at NVRLND. Attendees will get their first chance to see Buchanan moving outside some of signatures for the show What the Hell Happened to Her?, which "evokes the experience of living with a brain that is eternally incongruous with our culture's expectations of how a brain ought to behave." Special programs include "big stick drawings" on the…
Find out more »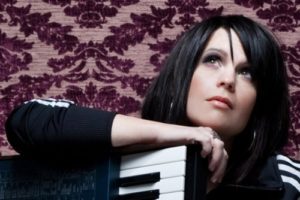 Girls on Decks, DnB Girls and So So Fresh Productions are celebrating International Women's Day with a massive dance party on Friday, March 6. The lineup includes headliners SHORTEE from Los Angeles, Calif., (pictured) and Jodie B from Kelowna, B.C., plus 10 other female DJs and musicians. There will also be live dance performances and art installed by Big Kitty. A portion of proceeds will go to New Beginnings, a company that helps move women out of dangerous and violent…
Find out more »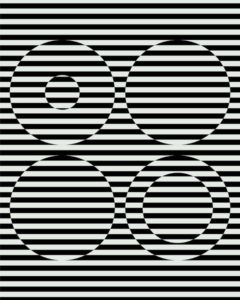 Contemporary Calgary recently celebrated the launch of its inaugural season and is now gearing up for the Look2020 fundraising gala on March 7. Tickets include access to a host bar, hors d'œuvres, live music, refreshments, theatre seats for feature entertainment, a live art auction and admission to the Blur after-party. You can also get tickets to just the after-party for just $20. Image courtesy of Contemporary Calgary.
Find out more »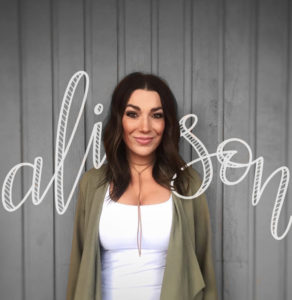 Alison Martin Creative is teaching a hand-lettering workshop at Hudson's Bay Chinook on March 12. For $50 per person, registrants will learn the basics of modern calligraphy and create their own original work (it's recommended that you arrive with a phrase in mind), enjoy light refreshments and receive a calligraphy brush pen, pencil, eraser and custom workbook to take home. This workshop is part of HBC Chinook House Party, a celebration of spring design and a new home collection. Photograph…
Find out more »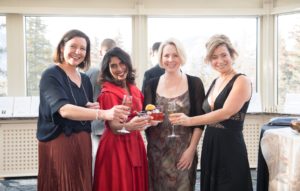 Have a blast while supporting YWCA Banff's efforts to build a women's emergency shelter and transitional housing for victims of domestic violence in the Bow Valley. The VineArt Gala & Auction will feature gourmet food and wine, live music, dance, art experiences and other entertainment, while the auction portion will feature luxury art, food and destination experiences, plus exclusive wine and spirit lots. A welcome reception will begin at 6 p.m. and dinner will be served at 7 p.m. Save…
Find out more »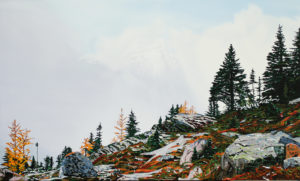 Willock & Sax in Banff is hosting a reception for Murray McDonnell's acrylic-painting exhibition on March 21, in conjunction with Banff Gallery Hop. McDonnel paints landscapes and nature in realistic detail with a respect for his subject matter that shines through in his work. The reception runs 12 p.m. to 5 p.m. and includes an artist talk. Artwork: Murray McDonnell, Odaray (Lake O'Hara), acrylic/canvas, 23.5 x 39.5 inches.
Find out more »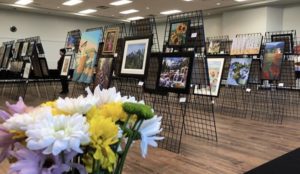 The Federation of Canadian Artists' Calgary Chapter is having a one-day exhibition and sale of members' works on March 28 at the Strathcona Christie Aspen Community Association. Guests can meet the more than 30 artists exhibiting, purchase works from across styles, mediums and price points and be entered to win a door prize of an original piece. Admission is free but donations for the Calgary Food Bank are welcomes. Photograph courtesy of FCA Calgary.
Find out more »
April 2020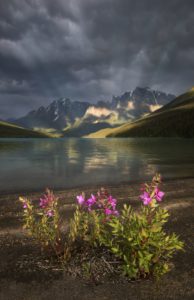 The Great Divide Trail Association presents an evening of audio-visual spectacle with photographer Paul Zizka (published in National Geographic, MacLean's, Alpine and others) at the Patricia A. Whelan Performance Hall on April 25. A large-scale screen will feature projections of some of Zizka's most striking works while he speaks on his adventures in nature, photography techniques and more. Organizers from The Great Divide Trail Association will also discuss the allure of The Great Divide Trail as a destination for adventure.…
Find out more »
+ Export Events
To submit an event for consideration in our calendar, email avenueevents[at]redpointmedia.ca with the details including dates, times and ticketing as well as a description of your event or link to more information. Please also include a photograph or illustration with no logos or words.
Events in our calendar are selected by our editorial team and the information included is at our discretion. Not all events submitted will be included in our calendar.