Upcoming Events
Events Search and Views Navigation
Notice: Utilizing the form controls will dynamically update the content
January 2020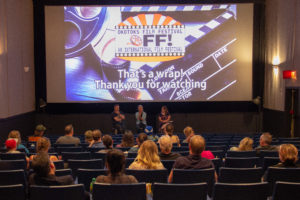 The Academy Awards take place on February 9 and the folks at Okotoks Film Festival want to help you prepare. They'll be screening two packages of short films — animated and live action — on January 31 and February at Okotoks Cinemas. Guests can even submit their predictions for this year's Academy Awards results for the chance to win a festival pass for Okotoks Film Festival running June to 5 to 7. Photograph courtesy of Okotoks Film Festival.
Find out more »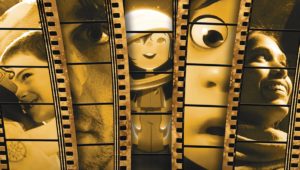 Each year, around 25 per cent of the films nominated for the Academy Awards are short films, but general audiences rarely get the chance to see them. However, Calgarians now have the chance to view each of the three categories twice before the Oscars with the Calgary International Film Festival. You can buy single tickets for individual screenings or an Oscar Shorts Pass to watch all three shorts packages. Image courtesy of the Calgary International Film Festival.
Find out more »
February 2020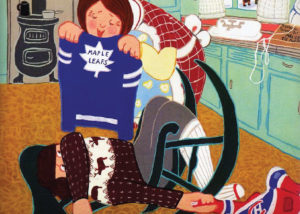 Calgary Philharmonic Orchestra is presenting a screening of Ross Carrier's The Hockey Sweater with live music and dance as part of its Dr. Lola Rozsa Children's Concert series. In addition to the live score (which CPO co-commissioned in 2012), there will be additional musical selections, an on-stage hockey game and performances by students from Alberta Ballet School. Head down to the Jack Singer an hour early (2 p.m.) and let your little ones discover music through the CPO's Instrument Petting…
Find out more »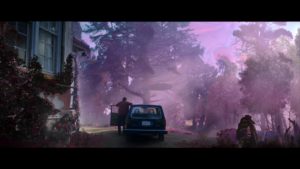 If you're a fan of over-the-top B-movies, do not miss this latest entry in Calgary Underground Film Festival's Off the CUFF series. Based on a story by legendary horror author H.P. Lovecraft, Color Out of Space follows the bizarre events that come to pass after a meteorite crashes near the home of the Gardner family. The TIFF-premiered film marks the second time Nicholas Cage will appear in a starring role for Elijah Wood's SpectreVision production house, the first having been…
Find out more »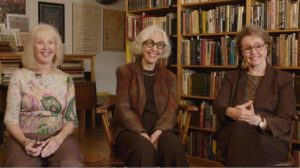 The next entry in Calgary International Film Festival's Doc Soup series is The Booksellers. The film explores the unique and unexpected skills antiquarian booksellers need in order to be successful in the trade, and celebrates the importance of book culture — especially the role booksellers play in preserving history. Viewers get a rare inside look into some of the most remarkable books of all time. This includes the most expensive book ever sold, accounts of polar expeditions published with wooly mammoth…
Find out more »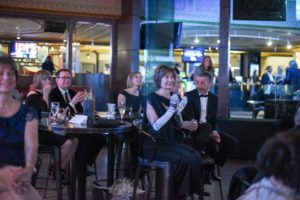 Join Calgary International Film Festival for its Oscar viewing party and fundraiser at The Grand on February 9. Guests will enjoy all the glitz and glamour of Hollywood at this black-tie event with food and drinks from Workshop Kitchen and Culture, award-prediction games and complimentary hair and make-up touch-ups provided by Swizzlesticks Salon Spa. There are several ticket options for movie-lovers to choose from like general admission for $92, a VIP table for $1200 and a marquee VIP table for…
Find out more »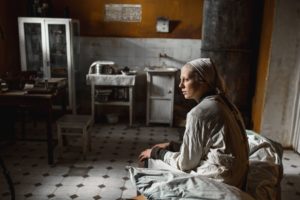 The next entry in Calgary International Film Festival's new Global Perspectives series is Russia's Beanpole. The film follows a young nurse struggling to rebuild her life in a post World War II era and how friendship can be forged out of tragedy. The Global Perspectives series aims to bring films from all over the world to Calgarians and are shown on the second Wednesday of the month at Globe Cinema. Film still courtesy of Calgary International Film Festival.
Find out more »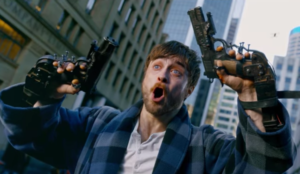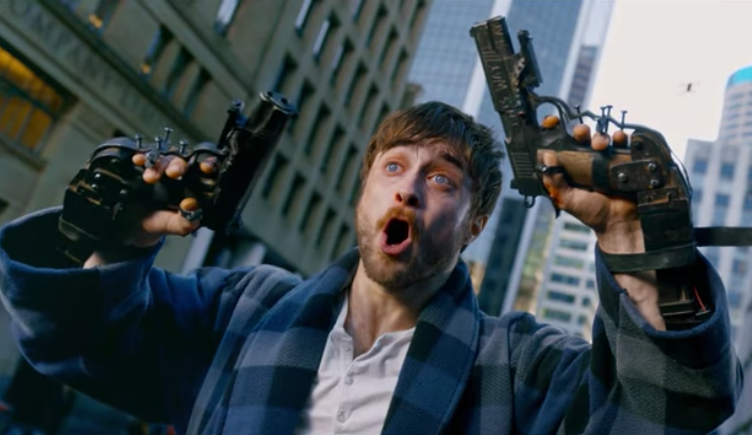 Calgary Underground Film Festival's year-round presentation series has tapped Guns Akimbo for its next screening on Tuesday, February 18 at the Globe Cinema. Daniel Radcliffe — whose post-Harry Potter work has been a revelation of absurdity — leads this gonzo love letter to the action movies of the '80s and '90s. Complacent video game developer Miles (Radcliffe) has his dull life upended when he discovers a network of live-streamed death matches and must risk it all to save the girl…
Find out more »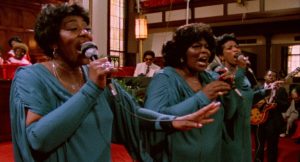 Calgary International Film Festival's next MoS Docs screening will be Say Amen, Somebody. Presented in partnership with National Music Centre, this film — which has gone unseen for 30 years — showcases an emotional celebration of African-American culture and features performances by the Barrett Sisters and the O'Neal Twins. The film received glowing reviews from critics upon its initial release in the 1980s. Film still courtesy of Calgary International Film Festival.
Find out more »
March 2020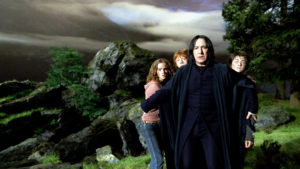 Calgary Philharmonic Orchestra's popular Potter series rolls on with the third entry in the franchise. Attendees will enjoy a screening of Harry Potter and the Prisoner of Azkaban with John Williams's live score performed by the CPO. This concert is presented in partnership with Attila Glatz Concert Productions. Film still courtesy of Calgary Philharmonic Orchestra, HARRY POTTER characters, names and related indicia are © &™ Warner Bros. Entertainment Inc. Harry Potter Publishing Rights © JKR. (s19).
Find out more »
+ Export Events
To submit an event for consideration in our calendar, email avenueevents[at]redpointmedia.ca with the details including dates, times and ticketing as well as a description of your event or link to more information. Please also include a photograph or illustration with no logos or words.
Events in our calendar are selected by our editorial team and the information included is at our discretion. Not all events submitted will be included in our calendar.