Upcoming Events
Events Search and Views Navigation
Notice: Utilizing the form controls will dynamically update the content
January 2020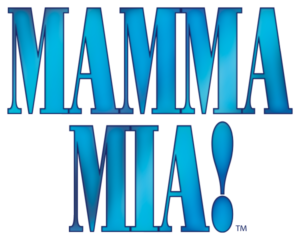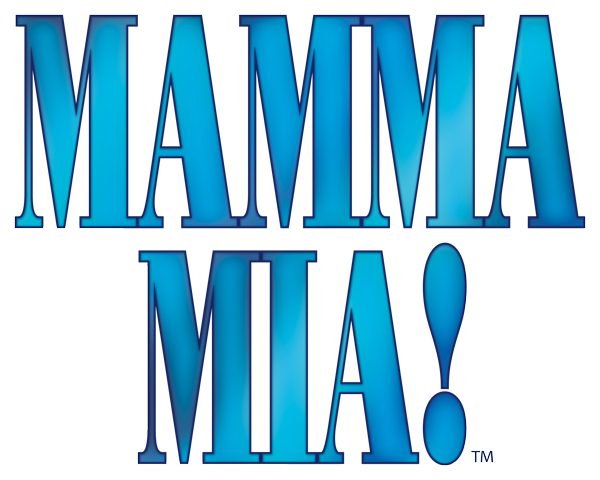 Experience an evening filled with love, laughter, friendship and, of course, ABBA, with the modern musical classic Mammia Mia! Through the greatest hits of ABBA, Mamma Mia! tells the story of a daughter's search for her father on the eve of her wedding day, bringing together three loves of her mother's past on a Greek island paradise. As always, be sure to bring your appetite for Stage West's massive buffet served before the show, all included in the ticket price. Image courtesy…
Find out more »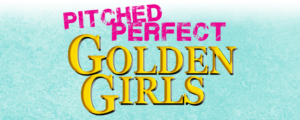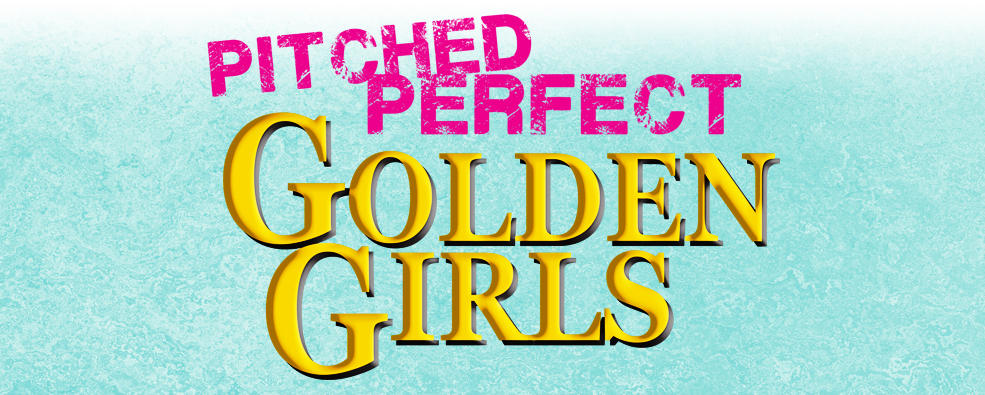 Join Jubilations Dinner Theatre for another unexpected mashup with Pitched Perfect Golden Girls. Thanks to a loophole in the Collegiate Singing Competition, the ladies of the Maple Oaks Seniors Home find themselves schooling a whole other generation as they compete for a chance at a cappella glory. Tickets at Jubilations cover the three-act show, a four-course dinner and refillable tea and coffee throughout the evening. Image courtesy of Jubilations Dinner Theatre.
Find out more »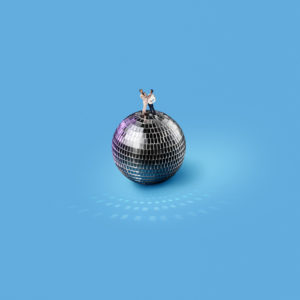 Theatre Calgary presents "The Louder We Get." This play is based off the true story of Canadian teenager Marc Hall and his fight against the Ontario Catholic school system to bring his boyfriend to prom. Emmy award winning director Lonny Price will direct this emotional rollercoaster of a musical, so come prepared with tissues. Photograph courtesy of Theatre Calgary.
Find out more »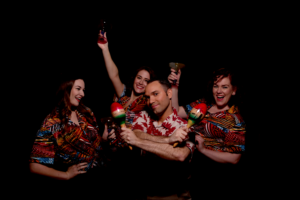 Join the Front Row Centre Players Society from January 17 to February 1 for the Canadian premiere of The Boy From Oz. The musical follows Peter Allen through the ups and downs of chasing his dreams. The show features classic songs by Peter Allen himself such as, "I Go To Rio" and "Bi-Coastal". From Tuesday to Saturday the show starts at 7:30 p.m. with weekend matinees beginning at 2:00 p.m. Photograph courtesy of Front Row Centre Players.
Find out more »
February 2020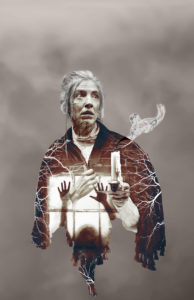 Based on the short story A Pair of Hands by Arthur Quiller Couch, Anna Cummer brings this paranormal story to life as Miss Elizabeth Le Peyt discovers that her quaint Cornwall cottage may not be as comfortable as she thought. Misplaced items, whispers in the dark and unexplainable events have her questioning her own sanity as well the mysterious past of the cottage. Photograph by Citrus Photo.
Find out more »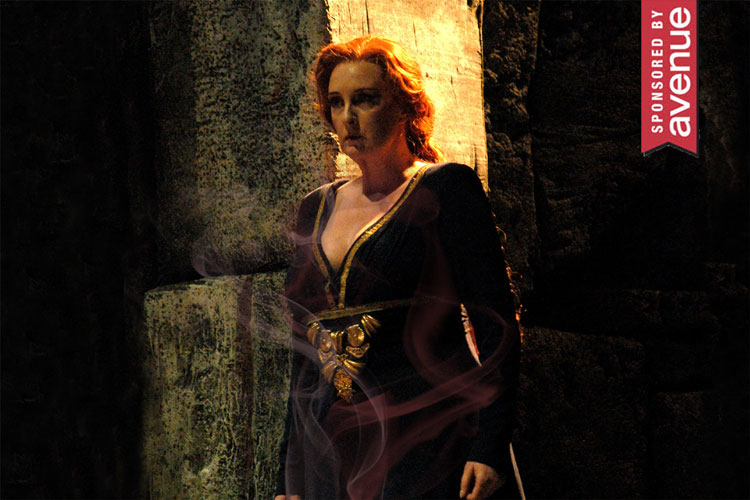 Bellini's tale of love, betrayal and the supernatural will be the second entry in Calgary Oper's 2019-20 season. Set between 100 and 50 B.C., Norma is the story of the titular diva and her fraught relationship with Pollione on the eve of the war between the Romans and druids. This show will feature one of Calgary Opera's most vocally intensive performances of the season from soprano Aviva Fortunata (the titular Norma) who will sing nearly without interruption for entire first…
Find out more »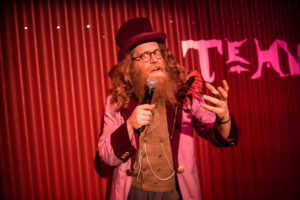 Hannah Moscovitch created this show with musician Ben Caplan and writer-director Christian Barry based on the true story of her great-grandparents' arrival to Canada. Rich in high-energy klezmer folk and rock, Old Stock stars Caplan and has toured internationally, including a stint Off-Broadway. Expect a mash-up of romance, musical theatre and cultural identity. Photograph by Stoo Metz.
Find out more »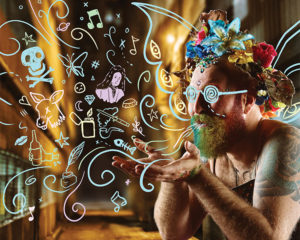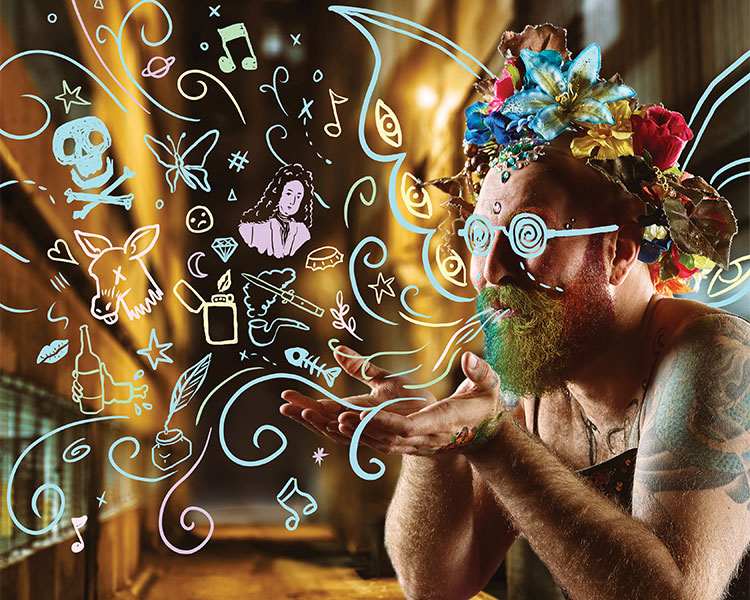 This unique staging from the School of Creative and Performing Arts at UCalgary can really only be described in their own words: "An interdisciplinary playground peppered with contemporary elements, brash physicality, and farce, this playful and piecemeal adaptation of Purcell's English opera smashes sonnets and dance together with a baroque soundscape." Notably, the show has three directors: Peter Balkwill (drama, and of the Old Trout Puppets Workshop), Laura Hynes (music) and Melanie Kloetzel (dance). Photograph by Citrus Photo with illustrations…
Find out more »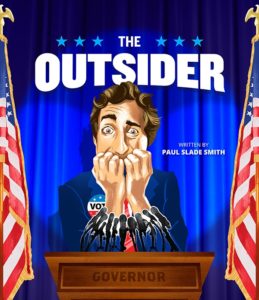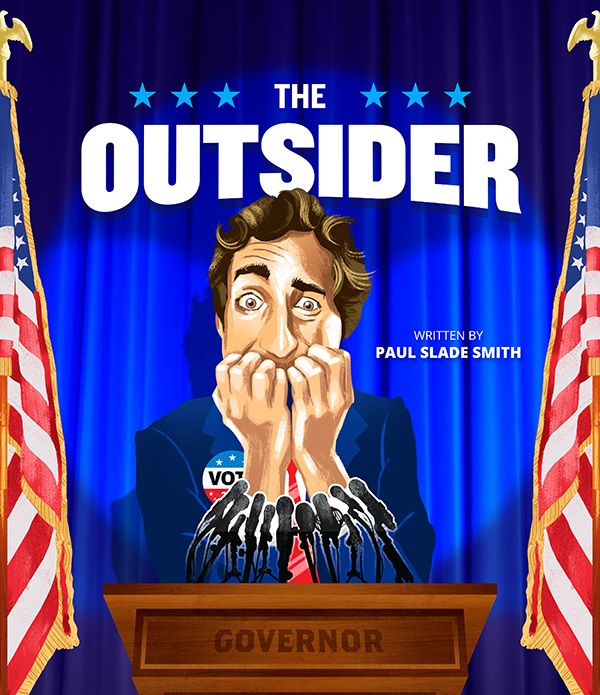 With Canada's federal election in the rearview and the U.S. presidential election on the horizon, Stage West will host The Outsider, a timely take on modern politics. The comedy follows Ned Newley, a policy wonk who unexpectedly finds himself in the Governor position following a massive scandal, despite his complete lack of political instinct and aspirations. Tickets to Stage West also include dinner, served before the show through their extensive buffet. Image courtesy of Stage West.
Find out more »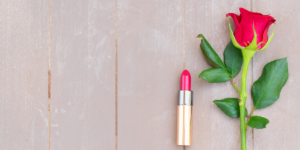 The next installment in Fort Calgary and Pegasus Performances' Murder Mystery Dinner series is "Mirror, Mirror, Murder" on Friday, February 14. This show revolves around a royal court competing for the title of "Fairest of Them All" at deadly stakes. Guests will enjoy a welcome drink at 6 p.m., take their seats and meet the cast at 6:30 p.m., enjoy dinner and a show at 7 p.m. and solve the case over dessert at 9 p.m. Photograph courtesy of Fort…
Find out more »
+ Export Events
To submit an event for consideration in our calendar, email avenueevents[at]redpointmedia.ca with the details including dates, times and ticketing as well as a description of your event or link to more information. Please also include a photograph or illustration with no logos or words.
Events in our calendar are selected by our editorial team and the information included is at our discretion. Not all events submitted will be included in our calendar.