Upcoming Events
Events Search and Views Navigation
Notice: Utilizing the form controls will dynamically update the content
September 2019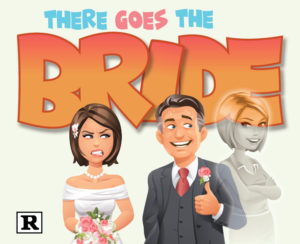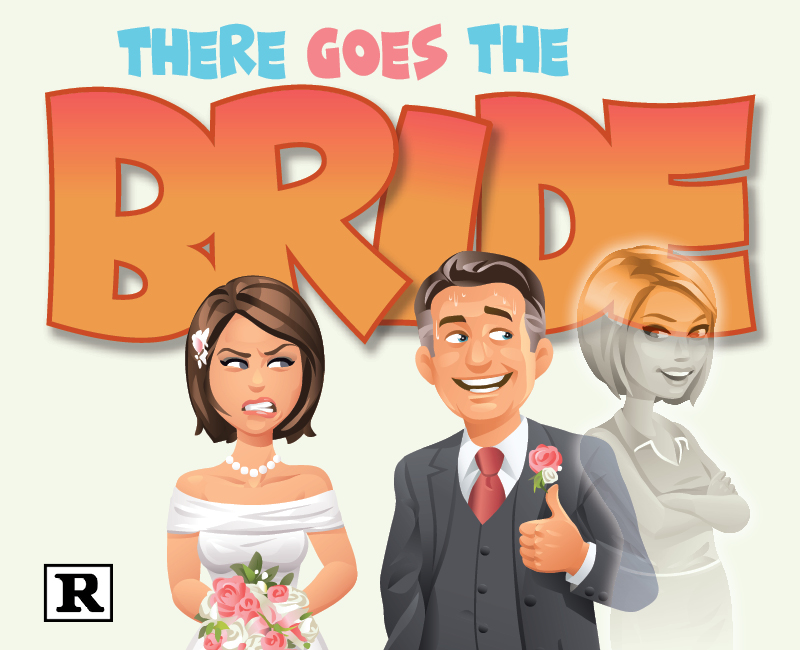 Join Stage West as they kick off their 2019-20 season with this outrageous farce from legendary playwright Ray Cooney. Pushed to the point of a nervous breakdown ahead of his daughter's wedding, Timothy Westerby begins imagining 'Polly,' a gorgeous apparition only he can see, who shows up to the wedding uninvited much to the chagrin of Timothy's wife, daughter, in-laws and other guests. Bring your appetite for Stage West's massive buffet before the show, all included in the ticket price.…
Find out more »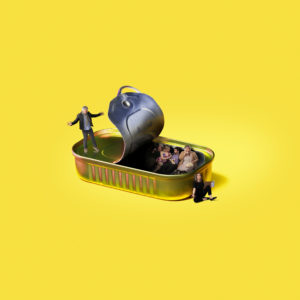 First staged in 1982, Michael Frayn's farcical Noises Off has been nominated for numerous Tonys and other theatrical awards throughout its 37 year history. The uproarious British comedy follows a group of actors in the hours leading up their staging of the sex comedy "Nothing On" — what happens before the play being even more outrageous than the show itself. This season opener for Theatre Calgary is just the right lighthearted way to kick off a busy 2019-20 season. Photograph…
Find out more »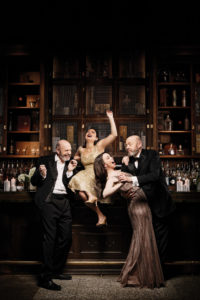 Find out firsthand what happens when the "well-to-do Sealey-Skeetes and the hard-working, hard-living Boychuks" converge during this interactive show by Alberta Theatre Projects. The Wedding Party, which recently enjoyed a sold-out run at the National Arts Centre, promises to be an uproarious comedy staged in cabaret seating. Wear your favourite wedding outfit and get there early and enjoy a drink from the on-stage bar. Photograph by Erin Wallace.
Find out more »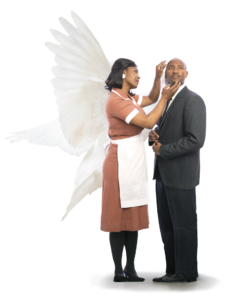 Set on the eve of his assassination, this fictional depiction of Reverend Martin Luther King Jr. by playwright  Katori Hall explores the hopes and fears of King as he comes in contact with Camae, an angel disguised as a maid at the Lorraine Motel. The play offers a different side of King, exploring his flaws while maintaining his inspirational qualities. Rosebud Theatre's tradition is to serve a scrumptious buffet before showtime, but tickets for just the performance portion are available…
Find out more »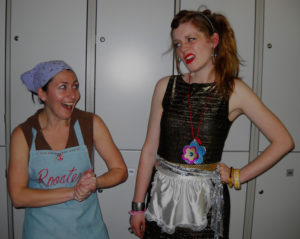 Transport back to the 1970s for what's sure to be a killer bake-off courtesy of Pegasus Performances. The murder mystery will drop you into a highly contested battle for baking supremacy, leaving you to solve the deadly outcome of the competition. Ticket prices include a locally sourced dinner buffet.
Find out more »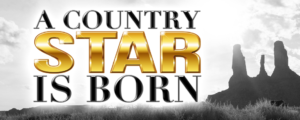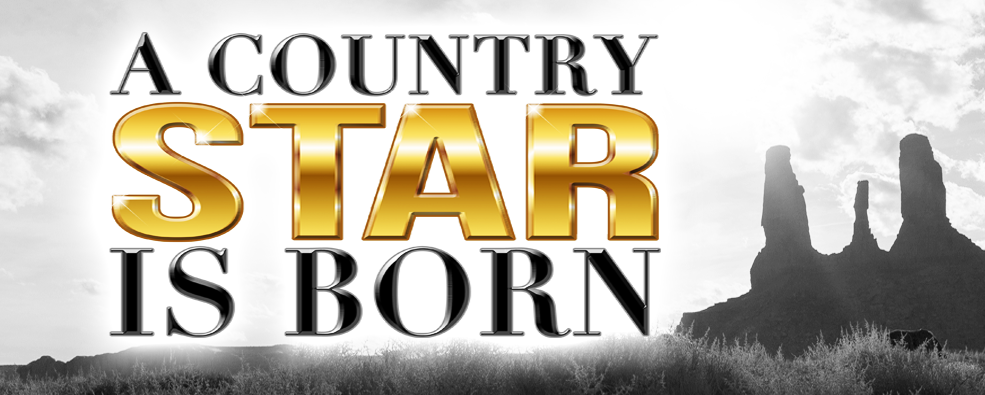 Enjoy dinner and a show as Jubilations Dinner Theatre puts its honky-tonk twist on a best picture nominee with A Country Star is Born. Follow the story of Ellie, a talented country singer on the brink of giving up the dream until country legend Garth Jackson's tour bus breaks down just outside her work. Tickets at Jubilations cover the three-act show, a four-course dinner and refillable tea and coffee throughout the evening. Image courtesy of Jubilations Dinner Theatre.
Find out more »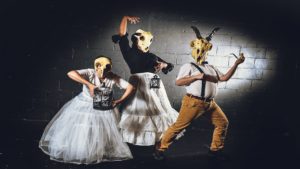 In collaboration with Beakerhead, Calgary ensemble 8ROJO is staging the Canadian premiere of The Lost Hours following its award-winning European run. Inspired by the lives of Salvador and Ana María Dalí, The Lost Hours is a multi-sensory show for just one audience member at a time. Combining performance art, mask work and physical theatre, the show blends the Dalîs' childhood memories and theories of space and dimension. Note: There are multiple 15-minute performances per day from September 12 to 22.…
Find out more »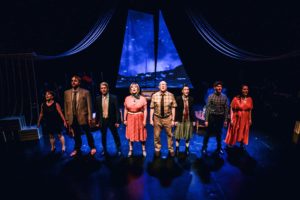 Think you know about Newfoundland? This show will have you thinking again with its combination of traditional songs and original style of storytelling. No Change in the Weather follows one troubled family on the eve of a monumental storm. Will they be able to sort out their issues and change the course of history in their province? Well, you'll just have to attend to find out. Photograph by Richie Perez.
Find out more »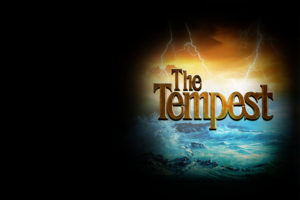 The Shakespeare Company presents a new twist on The Tempest — considered to be one of Shakespeare's final plays — with the main character switching genders to become Prospera, Duchess of Milan. This play centers around Prospera using magical arts to bring her enemies forward after she's banished on a remote island and has her title removed. On September 19 — the preview night — tickets will be $20. Each show includes an intermission. Illustration provided by the Shakespeare Company.
Find out more »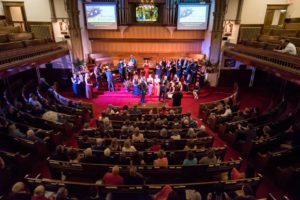 This 142-year-old opera tells the biblical tale of Samson and Delilah. There is, however, a twist: the main plot focuses on the turmoil of Delilah rather than the fantastical deeds of Samson. In addition to the Calgary show, Samson et Dalila will be performed in Airdrie on September 19 and in Okotoks on September 22.
Find out more »
+ Export Events
To submit an event for consideration in our calendar, email avenueevents[at]redpointmedia.ca with the details including dates, times and ticketing as well as a description of your event or link to more information. Please also include a photograph or illustration with no logos or words.
Events in our calendar are selected by our editorial team and the information included is at our discretion. Not all events submitted will be included in our calendar.