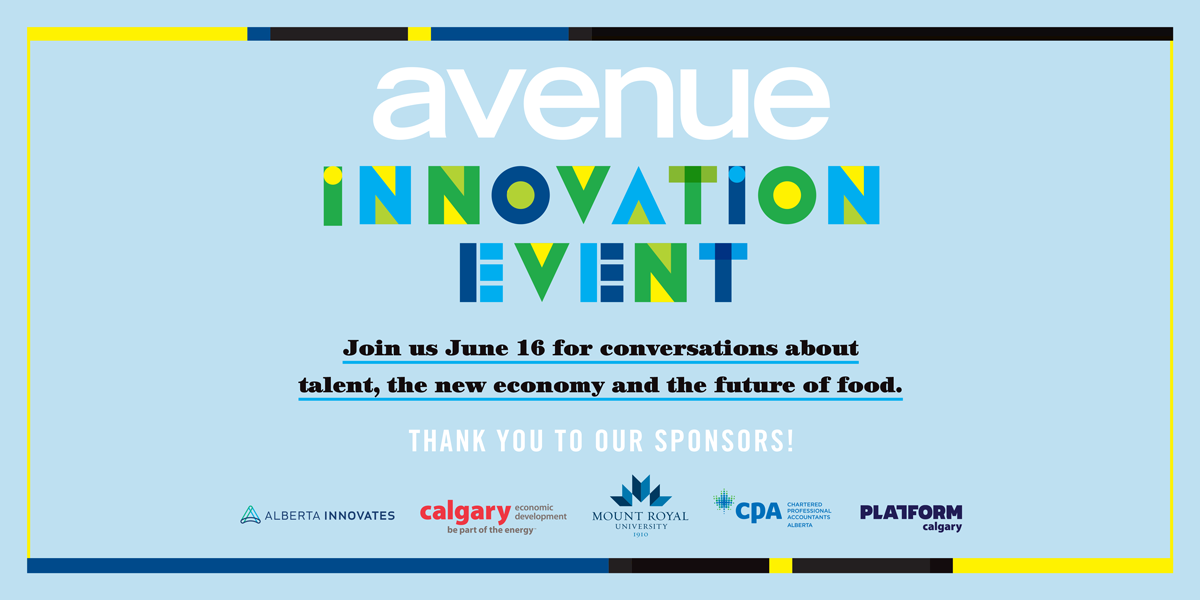 Innovation: Talent, the New Economy and the Future of Food
Join us June 16 for four conversations about what Calgary needs to do to develop the next economy.
Food of the Future
The prairies continue to be Canada's bread basket and agriculture continues to be vital to the Calgary region. But food is changing fast. We look at the food of the future and take you inside some of the city's most exciting agri-tech businesses.
Speakers: Kevin Dahl, advisor Alberta Yield Platform Calgary; and Dawn Trautman, manager smart agriculture and food innovation Alberta Innovates
Time: 9:30 a.m.
People Powered
Calgary's economy is moving forward into one built on the brainpower and ingenuity of our human resources, rather than carved out of our natural resources. Led by Olympic champion, Calgary business owner and Companion of the Order of Canada Mark Tewksbury, this panel discussion focuses on how Calgary must grow, attract and retain the talent we need to go from a natural resource economy to a human resource economy.
Moderator: Mark Tewksbury, co-founder Great Traits
Speakers: Jennifer Aubin, chief people & culture officer Attabotics; Brad Parry, vice president marketing and communications Calgary Economic Development; and Irfhan Rawji, founder & CEO MobSquad
Time: 11:15 a.m.
Investment Access
Access to investment is often the difference between a great idea and a growing business. Find out about the hurdles Calgary's startups face to accessing investment, and what's being done to eliminate them.
Moderator: Khalid Abdul Razak, entrepreneur in residence Mount Royal University
Speakers: Andrew Chau, co-founder Skip the Dishes and Neo Financial; Laura Kilcrease, CEO Alberta Innovates; and Alice Reimer, CEO Fillip and Site Lead CDL-Rockies
Time: 1:30 p.m.
Reinventing Digital Storytelling
Peter Tertzakian, managing director of ARC Financial and best-selling author of A Thousand Barrels a Second and The End of Energy Obesity, shares his latest ventures — Energyphile and the patent-pending technology behind it, developed by Collection Science. Soon to be in use at Heritage Park, this software platform offers a new way of connecting and presenting information to build an escalation of interest in readers. In this presentation and discussion with writer Shelley Arnusch, Tertzakian will also talk about the huge shifts in the way we absorb information and how his software addresses those changes.
Speaker: Peter Tertzakian
Time: 3:30 p.m.
Due to the generous support of our sponsors — Alberta Innovates, Calgary Economic Development, Chartered Professional Accountants Alberta, Mount Royal University and Platform Calgary + Startup Calgary — registration for this event is free.
Food of the Future | 9:30 a.m.
People Powered | 11:15 a.m.
Investment Access | 1:30 p.m.
Reinventing Digital Storytelling | 3:30 p.m.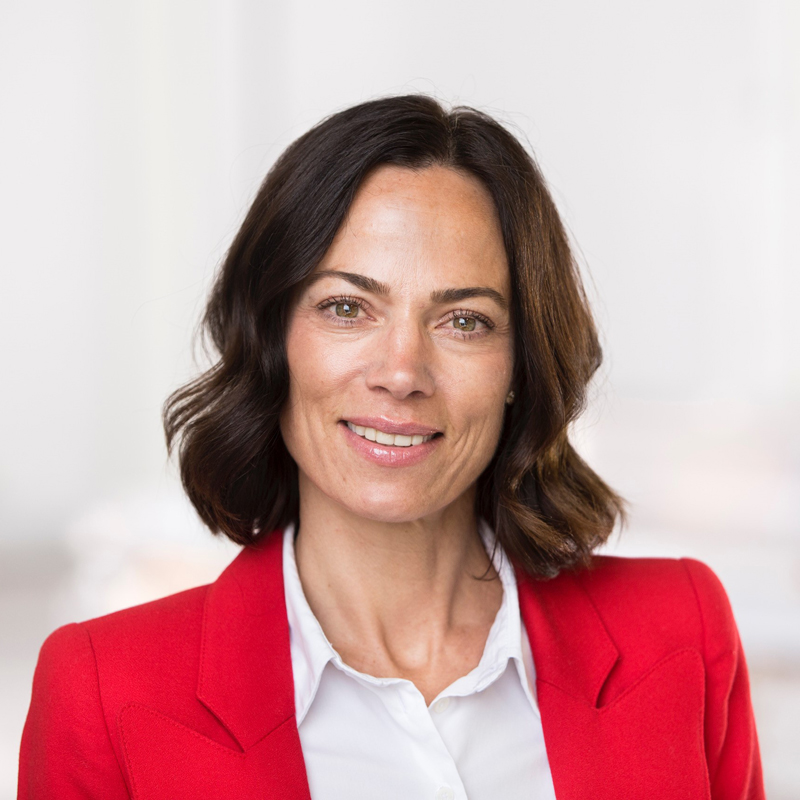 Jennifer Aubin
Jennifer Aubin is the Chief People & Culture Officer at Attabotics. She has a strong focus on value creation for companies and its people. Bringing 20-plus years of experience in building teams, inspiring employee engagement and creating realistic people processes, Aubin ensures the right people join Attabotics at the right time.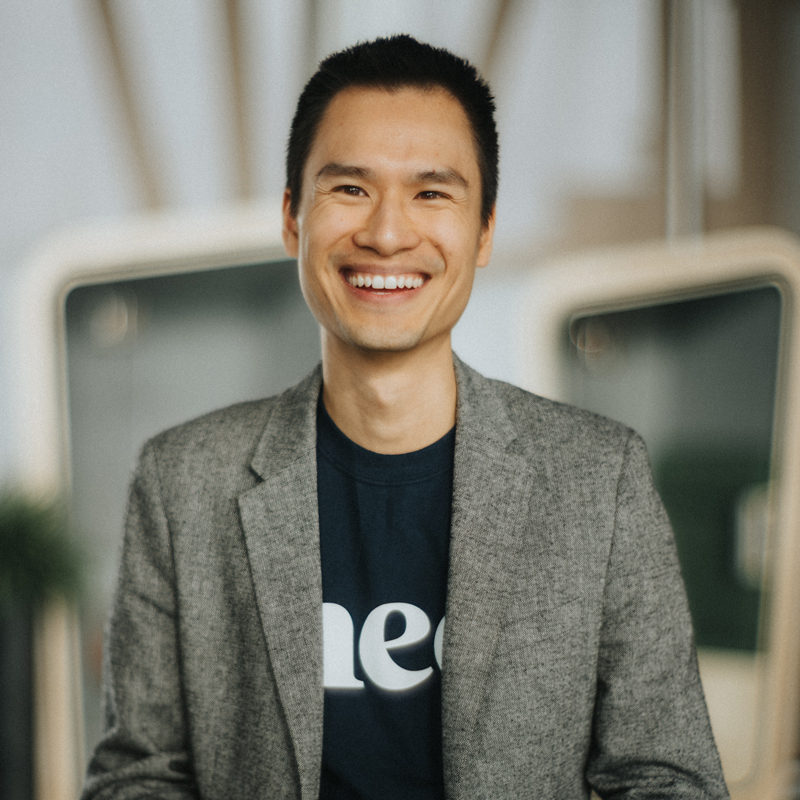 Andrew Chau
Andrew Chau successfully co-founded SkipTheDishes in 2012, which, from its early beginnings in Saskatoon, grew to over 130 markets and a network of over 4 million Canadians and 25,000 restaurant partners. In 2016, Chau, along with the founding team, led Skip to one of Western Canada's largest exits to Just Eat, a publicly traded company based in the U.K. Following Skip, Chau founded the Calgary-based fintech venture Neo Financial, Canada's first integrated rewards and consumer banking solution, designed specifically to support local businesses while providing Canadians a better way to grow and manage their money. In addition to being a founder, he currently holds the position of CEO of Neo Financial.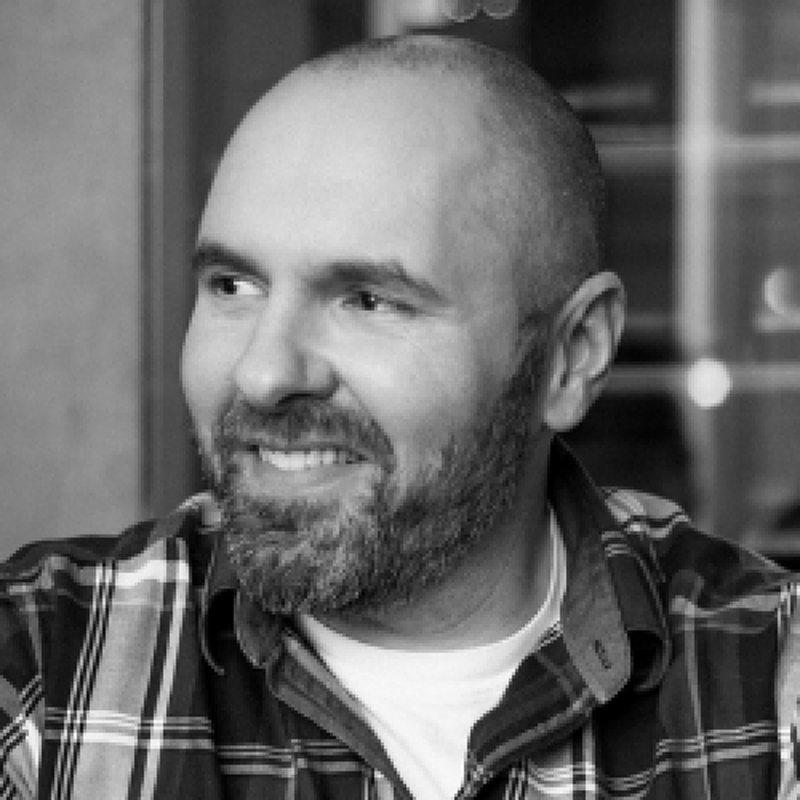 Kevin Dahl
A self-described "geek at heart" Kevin Dahl loves technology and is fascinated by its impact on society. He's also a community builder and loves connecting people and ideas locally and around the world. Dahl's background is peppered with senior roles in business development, sales, project management, product development, operations, and HR and he has experience in several industries including fintech, restaurant technology, telecommunications, music, proptech and startup incubation. For more information on you can check out his profile on LinkedIn.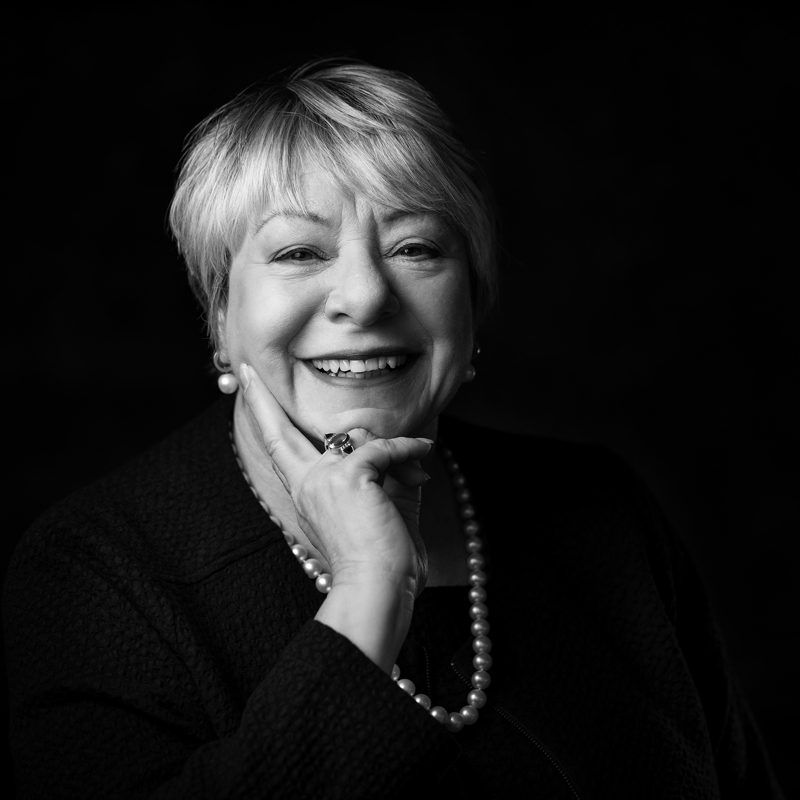 Laura Kilcrease
Since her appointment in 2017 as CEO of Alberta Innovates, Laura Kilcrease has steered its restructuring, spearheaded assessment of programs with an eye to the future and launched Inventures, the flagship gathering of innovators, investors, industry leaders and global researchers, which PwC estimated catalysed some $200M in potential deal flow in 2019. Born in London, England, and recruited from Austin, Texas, Kilcrease served as a member of the Alberta Research and Innovation Advisory Committee for seven years prior to joining Alberta Innovates. She is widely recognized as a key figure in changing Austin's economy from oil dependency to high-tech prosperity to become the #1 city for entrepreneurs to live and work in the U.S..
Kilcrease has more than 25 years of experience in commercializing technology, including: founding the venture capital fund Triton Ventures, LP; founding the Austin Technology Incubator (among the earliest in the U.S.); co-founding the Austin Technology Council; and launching the Capital Network, one of the largest angel investor networks in the U.S. with over $150M in completed transactions.
A dedicated community builder, she has served on various for-profit and non-profit boards, including the Women's Leadership Advisory Board of Harvard University's Kennedy School of Government, the Beyster Institute, World Congress for Information Technology 2006, the IC² Institute at The University of Texas, and is currently on the board of the University Federal Credit Union, one of the top 100 credit unions in the U.S.
She has received the Ernst & Young Entrepreneur of the Year Award, the Austin Business Journal's Profiles in Power Award and the University of Texas McCombs School of Business Trailblazer Award.
Kilcrease is a Chartered Management Accountant and has an MBA from the University of Texas. You can find her on LinkedIn.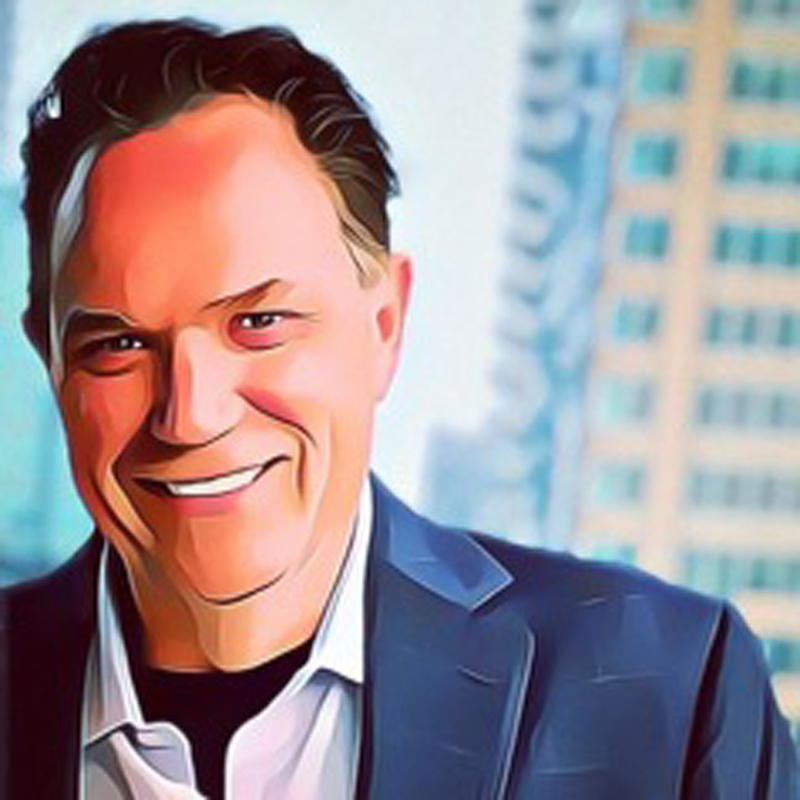 Brad Parry
With over two decades of marketing leadership experience across industries that span public, private, startup and not-for-profit organizations, Brad Parry has a demonstrated history of building data-centric organizational cultures focused on growing revenue, spearheading digital and technology transformation and driving innovation. A passionate, strategic and analytical thinker with a penchant for getting things done, Parry has led and acted as a key advisor to small, medium and large scale operations in the fields of media, technology, advertising and artificial intelligence as well as several board of director positions including board advisor and marketing lead for Data for Good, a national volunteer organization that brings together leading data experts and enthusiasts with high-impact social organizations.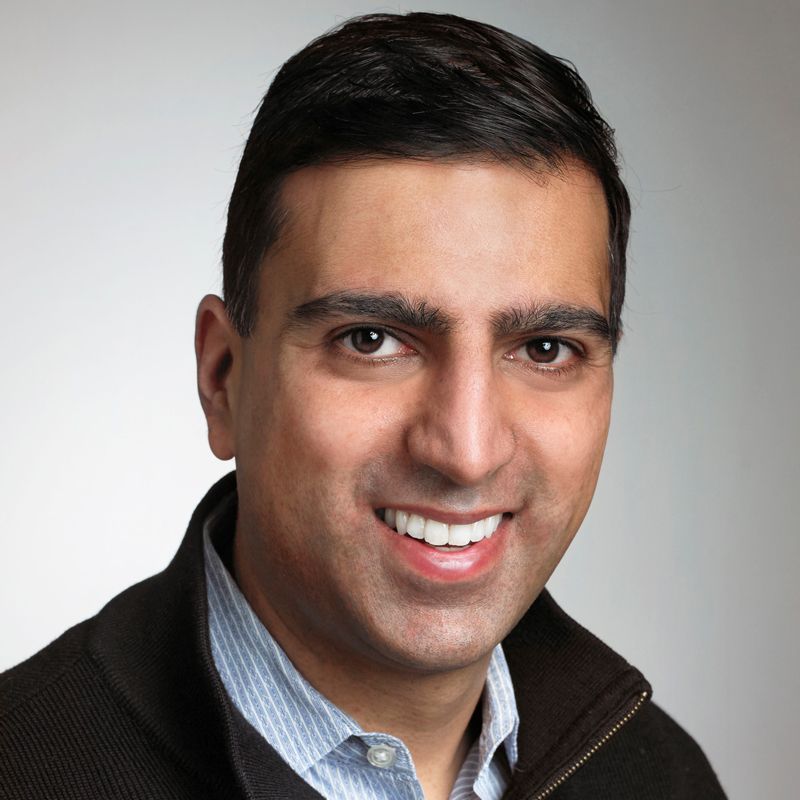 Irfhan Rawji
Irfhan Rawji is the founder and CEO of MobSquad, a Canadian startup that ensures high-calibre software engineers with U.S. work visa challenges remain working with their current company, but near-shored from Canada. MobSquad also forms near-shored teams of software engineers in Canada for North American clients on an exclusive, long-term basis.
Rawji is a principal with Totem Capital Corporation; a venture partner with Relay Ventures, an early-stage venture capital firm with $600 million USD of assets under management; and an adjunct professor at the Sauder School of Business at the University of British Columbia (UBC) in the areas of finance, public policy, strategy and leadership. He is board chair of The Organic Box, Alberta's largest organic food hub, offering home delivery as well as click-and-collect grocery services. He also holds board chair positions with Activate, a partnership between the Government of Canada, private investors and the Heart & Stroke Foundation of Canada; and The Logic, a digital-media publication focused on the innovation economy; and is a director with Sage Properties, a Calgary-based real estate investment corporation, and Canadian Western Bank (TSX:CWB).
Rawji is also board chair of Glenbow and a board member of the Institute for Canadian Citizenship, and Venture for Canada. Additionally, he serves as chair of the Heart & Stroke Foundation's Impact Fund Advisory Committee, as an advisor to the Canadian government's Impact and Innovation Unit within the Privy Council Office, and as a member of the New Economy Advisory Committee of the Alberta Securities Commission. He is also on the National Advisory Committee of The Walrus, is an advisor to the Canadian Urban Institute, and co-chair of the board of governors of Look Forward, a Calgary-based citizen engagement organization.
Rawji holds an MBA with High Honors from Harvard Business School, where he was a Baker Scholar, and a BComm with Honours from UBC, where he was a Wesbrook Scholar. He is a recipient of The Queen Elizabeth II Diamond Jubilee Medal, the Heart & Stroke Foundation's Award of Merit, the Sauder School of Business' Teaching Excellence Award, Business for the Arts' Arnold Edinborough Award, and is a member of Canada's Top 40 Under 40 (2017), a national awards program founded by Caldwell identifying young achievers in Canadian business.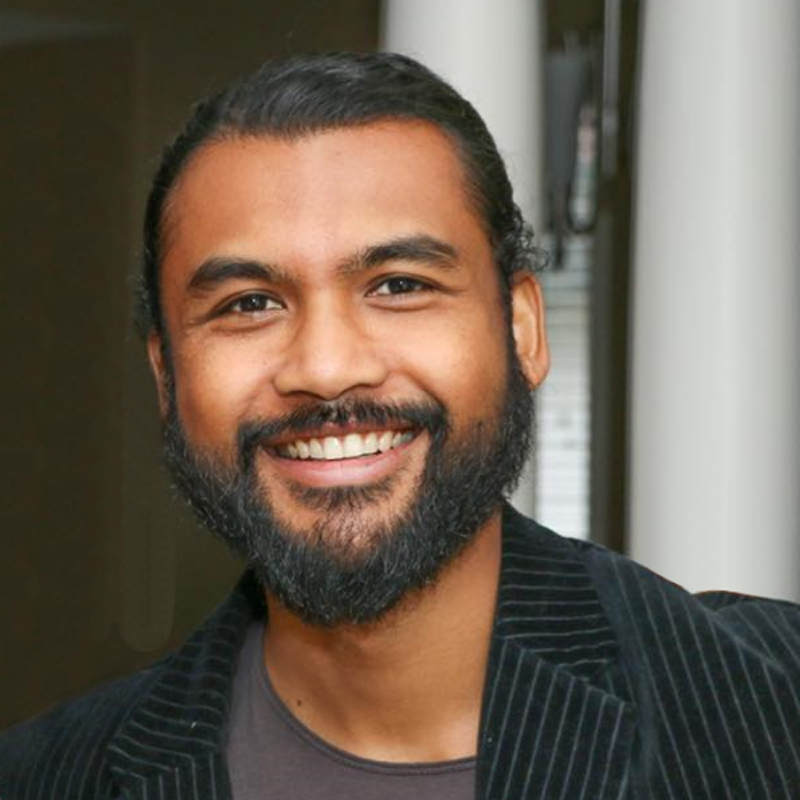 Khalid Abdul Razak
Khalid Abdul Razak is a recognized strategist, builder and "intrapreneur." Having spent 10 years in strategy consulting, most recently at EY, Razak brings with him globally proven methodologies and deep experience in scaling organizations. A former startup founder, he has been bitten by the entrepreneurship bug and is always on the lookout to try something new, connect with likeminded individuals, and explore the application of emerging technologies to solve some of today's pressing challenges. He has co-authored nationally published points of view on Digital Transformation, Integrated Planning, Operating Models and Expansion Strategies.
In his role as EIR at Mount Royal University's Institution for Innovation & Entrepreneurship, Razak co-created the BounceBackYYC hackathon and is currently the managing director of the Growth Catalyst program. Through these initiatives, he's bringing together academia, industry and the public sector to create transformative experiences for students and SMEs, generate exponential value in the ecosystem and establish Alberta as a beacon for innovation and entrepreneurship. Razak has a BA in Economics from the University of Calgary and is IDEO-certified in design-thinking and innovation at scale.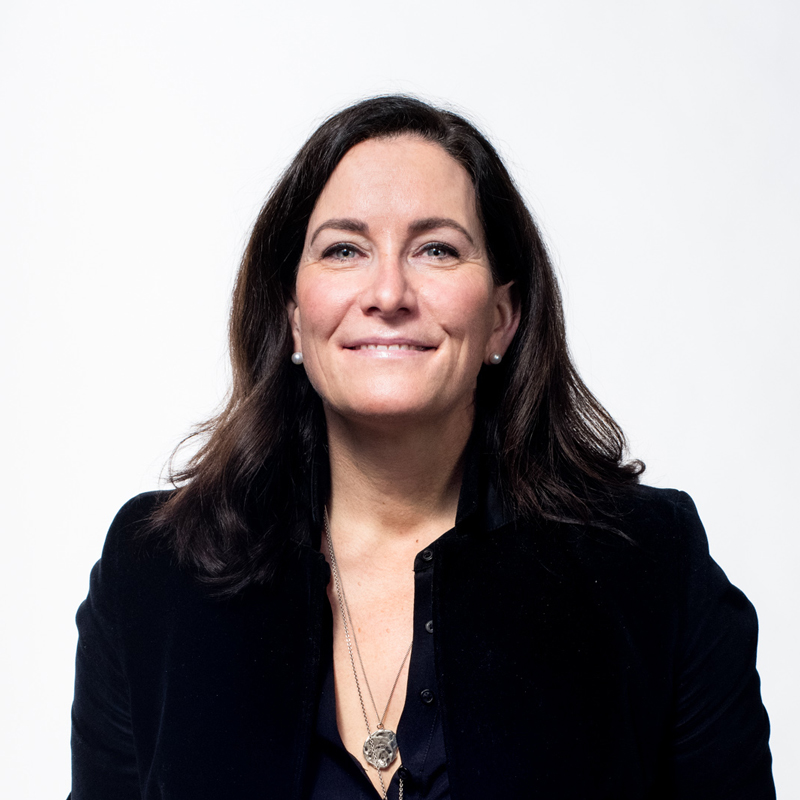 Alice Reimer
Alice Reimer is a successful technology entrepreneur and dedicated community leader and mentor. Currently, she is CEO of Fillip, a fintech start-up leading digital transformation in the small-business fuel card industry and the site lead of Creative Destruction Lab — Rockies, working with Canadian academic, government and investment organizations to help accelerate technology companies with the potential to transform the world's social, industrial, and economic landscape. As a technology entrepreneur, Alice led ground-breaking SaaS companies for global retail giants such as Walmart, Home Depot and LEGO, earning her national recognition with PROFIT W100's designation as one of Canada's Top Female Entrepreneurs, and Alberta Venture as one of Alberta's 50 Most Influential People.
Reimer is also a co-founder and director of The51, a financial platform for democratized access to female capital for female-led businesses, serves on the board of Opportunity Calgary Investment Fund, Syantra Diagnostics Inc. and is the former board chair of Startup Calgary and The A100.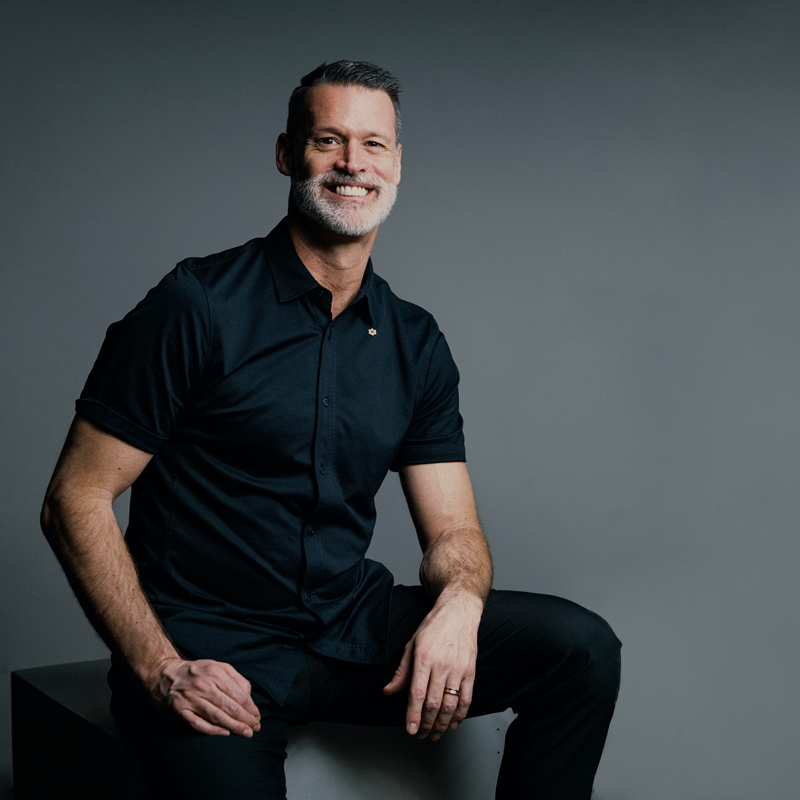 Mark Tewksbury
Mark Tewksbury first came to prominence as a record-breaking backstroke swimmer. His 16-year athletic career included 21 national titles, seven world records, Olympic gold, silver and bronze medals, and a cover appearance on Time magazine. In 1988, following his return from the Seoul Olympics, Tewksbury began his acclaimed speaking career. Over the past three decades he has inspired millions of people around the world and has emceed for the Dalai Lama; spoken at the United Nations; and even hosted season one of Discovery's How it's Made.
Tewksbury is also one of the first openly gay Olympic champions in the world. For his work in gender inclusion and sexual diversity, he was awarded a Muhammad Ali Humanitarian Award in 2019. In 2020, Tewksbury was appointed Companion of the Order of Canada, the nation's highest civilian honour, for his athletic excellence and sport leadership and for championing equity, inclusion and human rights, both on and off the field of play.
Tewksbury considers one of his greatest achievements to be creating Great Traits with his lifelong friend and "secret weapon" coach, Debbie Muir. The duo's vast Olympic experience is distilled into 24 Great Traits that, for over a decade, have created world-class, high-performance training programs that have transformed people's perspectives, actions, and lives.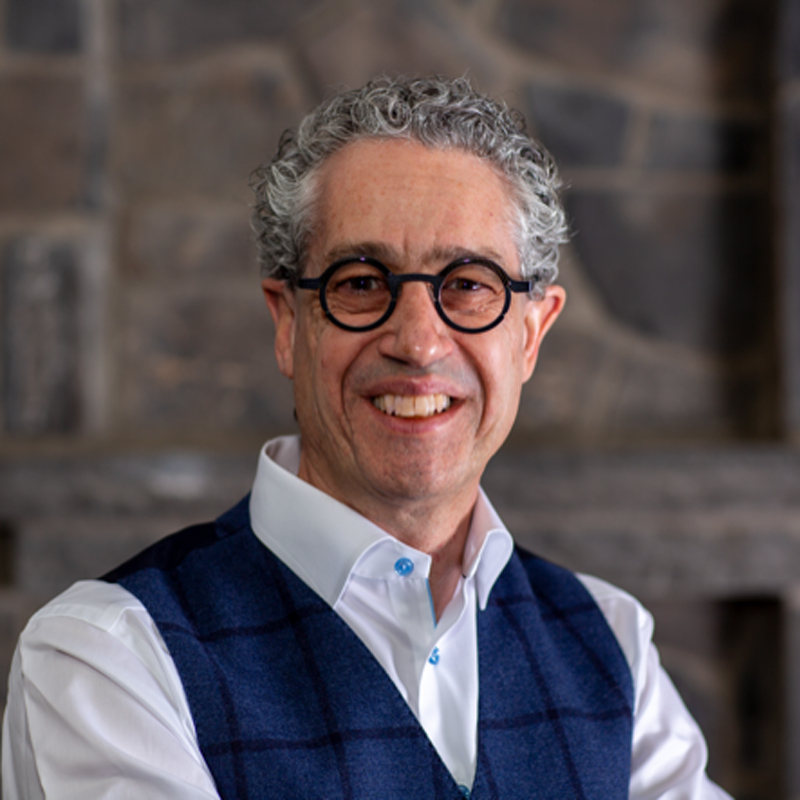 Peter Tertzakian
Peter Tertzakian is a respected energy pundit, bestselling author and popular podcaster who has dedicated his career to energy, collecting energy artifacts and promoting energy literacy. Passionate about understanding how society evolves its energy use, and communicating that understanding to others, Tertzakian launched Energyphile in 2020 to encourage people to learn about and discuss the energy business in a whole new way. Its sister company, Collection Science, aims to be similarly paradigm-changing, shaking up how stories are curated and presented.
By day, Tertzakian is managing director of ARC Financial. He also sits on the federal government's Net-Zero Advisory Body and is vice-chair of the board of Contemporary Calgary and an adjunct professor at the University of Calgary.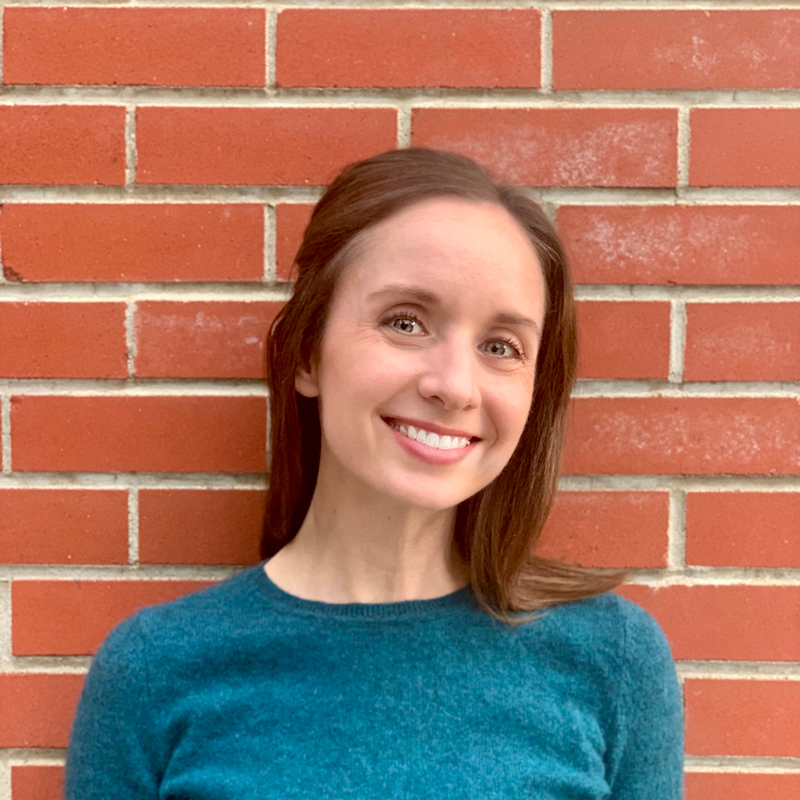 Dawn Trautman
Growing up on a farm west of Edmonton, Dawn Trautman was influenced at an early age to work in the agricultural industry. After obtaining degrees in biology, agricultural economics (MSc) and business (MBA) she is now working as a manager with the innovation agency, Alberta Innovates, specializing in the areas of smart agriculture and food. Her work involves designing programs and building relationships with the agri-food industry and scientific community to create a sustainable future for the industry. In 2020, Trautman was selected as a Nuffield Canada Agricultural Scholar, where she will investigate the adoption of smart technologies in agricultural production to sustainably produce more with less and identify opportunities to bring traditional agricultural practices and operations into the digital age.
Thank You to Our Sponsors