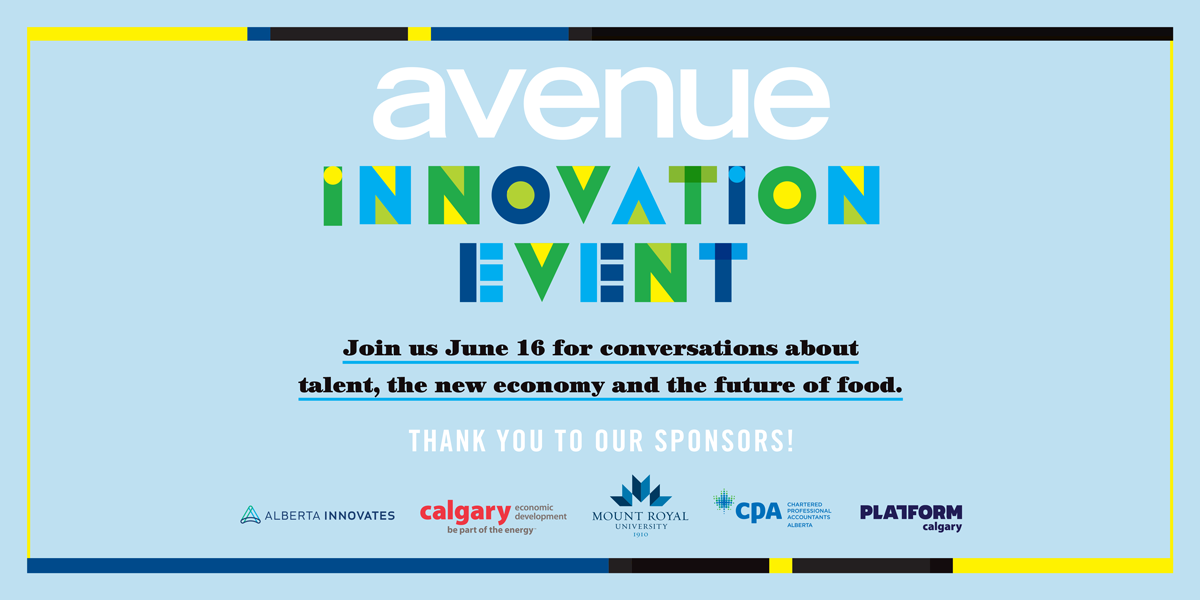 Innovation: Talent, the New Economy and the Future of Food
Join us June 16 for four conversations about what Calgary needs to do to develop the next economy.
People Powered
Calgary's economy is moving forward into one built on the brainpower and ingenuity of our human resources, rather than carved out of our natural resources. Led by Olympic champion, Calgary business owner and Companion of the Order of Canada Mark Tewksbury, this panel discussion focuses on how Calgary must grow, attract and retain the talent we need to go from a natural resource economy to a human resource economy.
Moderator: Mark Tewksbury
Speakers: TBC
Time: TBC
Food of the Future
The prairies continue to be Canada's bread basket and agriculture continues to be vital to the Calgary region. But food is changing fast. We look at the food of the future and take you inside some of the city's most exciting agri-tech businesses.
Speakers: TBC
Time: TBC
Investment Access
Access to investment is often the difference between a great idea and a growing business. Find out about the hurdles Calgary's startups face to accessing investment, and what's being done to eliminate them.
Moderator: TBC
Speakers: Alice Reimer and more
Time: TBC
Energy Keynote
The energy sector is facing seismic shifts in the coming decades — but this not the first time that it has had to shift dramatically. We look at predictions for the future from the energy sector's past and explore how knowing where we have come from can help us see the way forward.
Speaker: TBC
Time: TBC
Due to the generous support of our sponsors — Alberta Innovates, Calgary Economic Development, Chartered Professional Accountants Alberta, Mount Royal University and Platform Calgary + Startup Calgary — registration for this event is free.
Thank You to Our Sponsors