Deliver your message to sophisticated Calgarians in the pages of Avenue magazine, their chosen source for the city's top people, places and perspectives.
---
General Inquiries: advertising@avenuecalgary.com  |  403.240.9055 x 0
Ad Dimensions (Inches)

Full Page Ad with bleed (FPC): 9.5w x 11.25h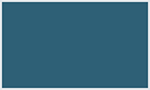 Double Page Spread with bleed (DPS): 18.5w x 11.25h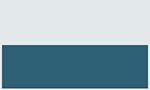 1/2 Page Double Spread with bleed: 18.5w x 5.5h

2/3 Vertical: 5.1875w x 9.8125h
1/2 Island: 5.1875w x 7.3125h

1/2 Horizontal: 7.875w x 4.8125h

1/3 Square: 5.1875w x 4.8125h

1/3 Vertical: 2.5w x 9.8125h

1/3 Vertical: 2.5w x 9.8125h

1/6 Vertical: 2.5w x 4.8125h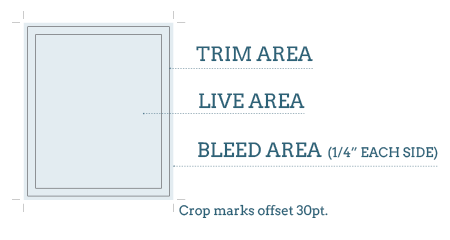 Trim Size (9 x 10.75) The actual physical size of the finished publication
Live Area (8 x 9.75) The area of the page occupied by the ad's images and text. All images and text must be within the boundaries of this area, except images which are intended to 'bleed' off the page.
Bleed Area (9.5 x 11.25) The area used for ink to 'bleed' off the edges of the page so that no white edges occur when the publication is cut to Trim Size. Crop marks must be offset by 30 pt.
---
Production Specifications
All colours must be converted to CMYK.
Minimum resolution of 400 dpi for all images and logos at 100%.
Completed ad must be submitted as a press ready high resolution PDF.
All ads, except full page ads, must have a defining border on all sides.
All bleeds must extend 1/4" on each side – this ONLY applies to full page ads, double page spreads and 1/2 double page spreads. All other ads do not need bleed, but do require a 0.5 pt border.
For full page ads please refer to the Full Page Ad Guidelines.
All files ink density levels (in image or graphic element) must not exceed 320%.
---
Recommended Specifications
We suggest the live area be 1/2" in from the trim size.
We suggest designers use a "rich black" (except for text below 24 pt).
We suggest 20%C – 20%M – 20%Y – 100%K. We cannot guarantee 100% colour accuracy.
---
Compressed files (.sit or .zip) under 5MB can be emailed to: 
Calgary
production@AvenueCalgary.com
403-781-1781