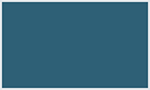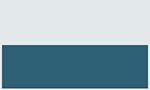 Production Specifications
All colours must be converted to CMYK
Minimum resolution of 300 dpi for all images and logos at 100%.
Print-ready ad must be submitted as a high resolution PDF.
Bleeds must extend 1/8″ on each side – this ONLY applies to full page ads, double page spreads and 1/2 double page spreads, where bleeds are required.
A defining border is required on ads smaller than a full page where the ad shape is not clearly defined by background colour, graphic element, images etc.
Ink density levels (in image or graphic element) must not exceed 320%
QR codes should be limited to two colours for best results.
Recommendations
We suggest the live area be 1/2″ in from the trim size. Live area should be: 8″ x 9.75″ All images and text must be within the boundaries of this area, except for elements intended to bleed off the edge
We suggest using a "rich black" (except for text below 24 pt). For rich black, we suggest: 20%C – 20%M – 20%Y – 100%K
We cannot guarantee 100% colour accuracy
Does my file require bleeds?
If your full page or double page spread has any design elements or images that are intended to go to the edge of the page, it will require bleeds.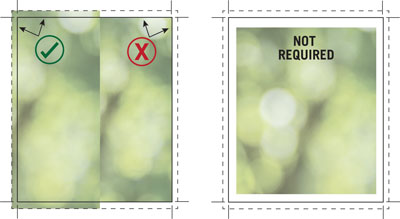 What does "live area" mean?
This is the recommended area to keep all the important content and imagery in to ensure it does not get potentially trimmed off or lost in the spine of the magazine during production.