With the Calgary Stampede (July 5 to 14) and the Calgary Folk Music Festival (July 25 to 28) happening this month, festival season is in full swing. That means we may be trading in the gym and veggie bowls for fried foods on sticks and refreshing beverages for the next few weeks. Here are five things we're excited to eat and drink in July.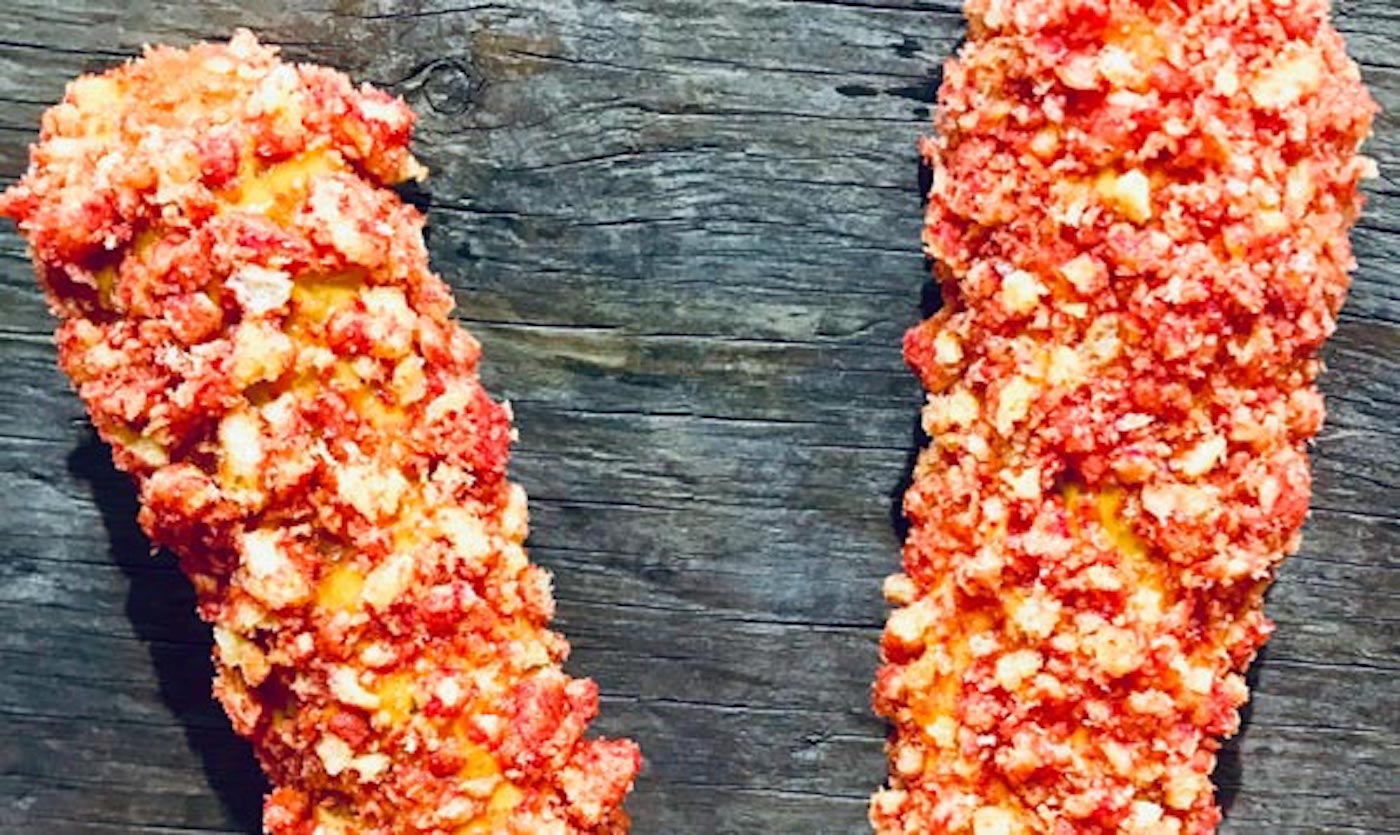 Corn dog? Love. Flamin' Hot Cheetos? Love. The two together? In love. This crunchy, spicy corn dog is one of the new midway foods available at the Calgary Stampede this year. Find it at the Big Coco's Corndogs stand (the makers of last year's Big Pickle Tornado).
Calgary Stampede grounds, 1410 Olympic Way S.E., 403-261-0101, calgarystampede.com
View this post on Instagram
There really is no better summer treat than ice cream. Plus, going for ice cream is a great thing to do with the kids while they're on summer break. The Chocolate Lab's Chinatown shop just launched these adorable Ruby Rabbit yogurt pops that are dipped in pink-hued ruby chocolate (which isn't officially chocolate yet until it's approved by Health Canada). Choose from 12 frozen yogurt flavours including lychee rose, Lavender Blues, Matcha Matcha Man and Bananarama.
202D Centre St. S, 403-455-3022, chocolatelab.ca
View this post on Instagram
Every good Calgarian knows that the second-best thing to do at the Calgary Folk Music Festival, besides watching the live music, is to drink pitchers of sangria in the sunny beer garden. So, get your picnic blanket ready to settle in for the afternoon. Be sure to grab a spot on the grass with a view of the main stage.
Prince's Island Park, calgaryfolkfest.com
View this post on Instagram
This affogato at Alforno is exactly what the doctor ordered on a hot morning after a night at the rodeo. The classic Italian treat is made with Fratello coffee poured over Fiasco Gelato soft serve to cool you down and power you up. The soft serve flavours are rotating but can include chocolate, vanilla and strawberry. During Stampede, Alforno will serve Fiasco's mini doughnut and whiskey bourbon soft serve. You can also swirl any two together.
222 7 St. S.W., 403-454-0308, alforno.ca
View this post on Instagram
We're suckers for an Instagrammable cocktail and Hy Steakhouse's new Blue Wave is exactly that. It's made with Bacardi amber and white rum, apricot brandy, Blue Curacao, pineapple, lime and orgeat. Sip it after work on Hy's patio, which is perfect for people watching (especially at Stampede time).
Core Shopping Centre, the corner of 8 Ave. and 3 St. S.W., 403-663-3363, hyssteakhouse.com