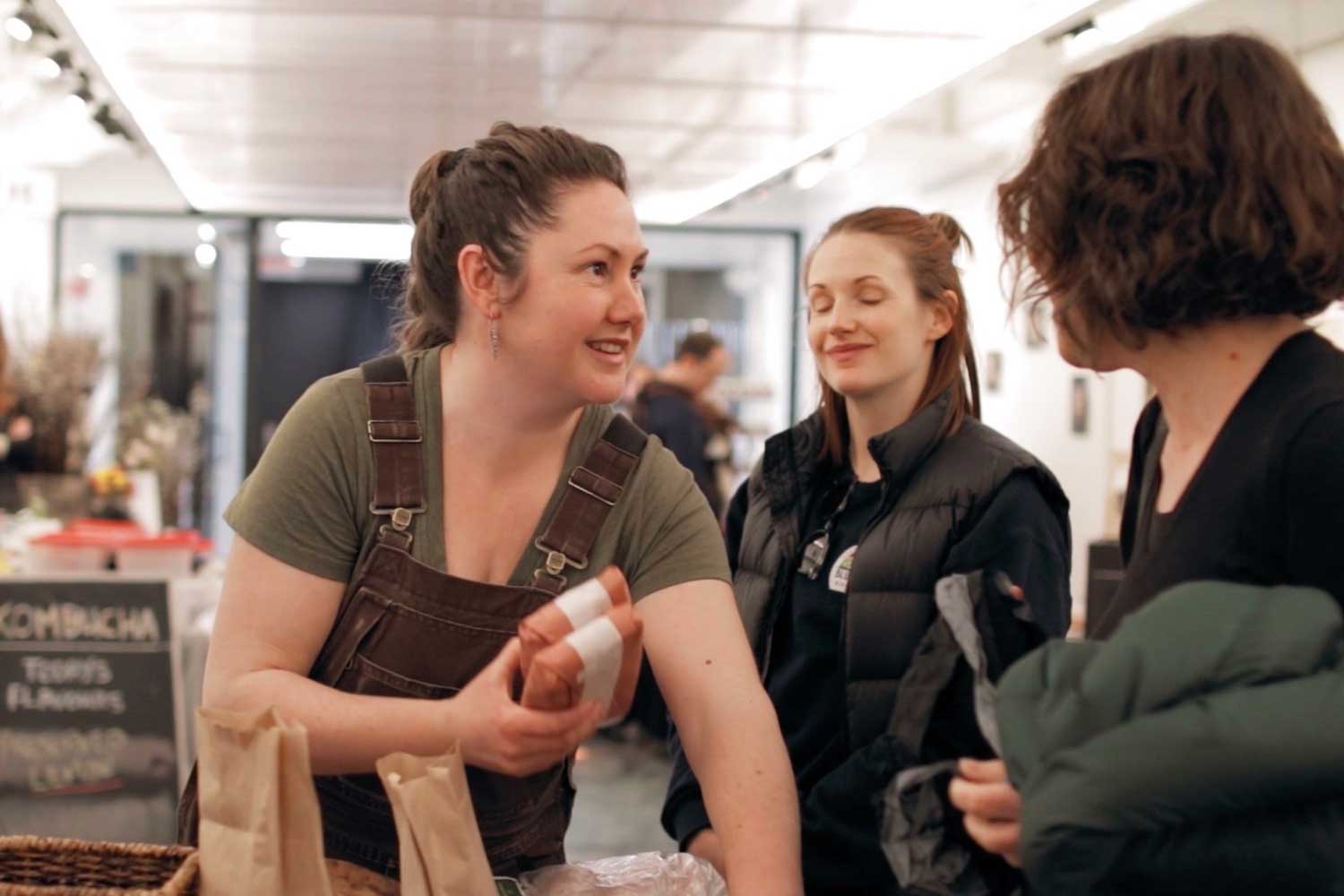 Most Calgarians who are committed to buying local, sustainably grown food and other regionally made products are well aware of the city's larger, more established farmers' markets. But there is a lesser-known, hidden gem that might not be on their radar just yet, Nestled in the SW community of Marda Loop, the Farmers' & Makers Market at cSPACE is one of only two year-round Alberta Farmers Market Association-approved farmers' markets in Calgary. It offers a cozy environment and a genuine "grassroots" feel, in large part due to the dedication of its vendor community.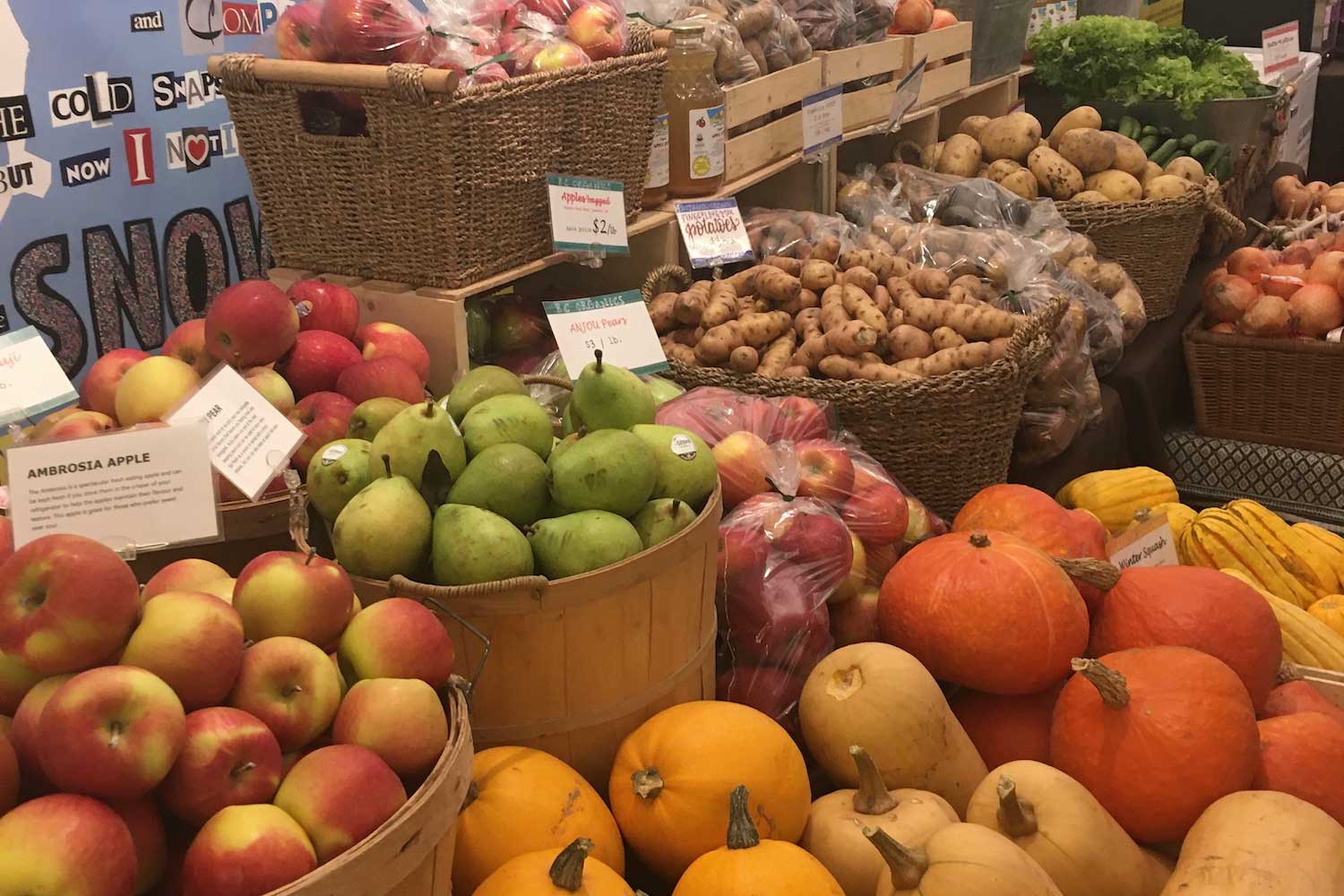 Operated by the Calgary Earth Market Society, a local non-profit organization largely made up of the vendors themselves, the Farmers' & Makers Market at cSPACE has a warm and inviting atmosphere, with vendors who range from small-scale sustainable farmers and growers to responsible meat and egg producers, artisan bakers, beekeepers, craft brewers, distillers and more. With its mix of longstanding vendors and those who are new to the market scene, the Farmers & Makers Market at cSPACE is an entrepreneurial hub. In fact, many of the successful local businesses on-site have launched into the grocery retail space, becoming common household names.
Hosted in a beautifully renovated, state-of-the-art facility — which is home to a shared co-work space and 33 studio tenants including jewelers, theatre companies, a glass blowing studio, language schools, cultural organizations, musicians, designers and visual artists — the Farmers' & Makers Market at cSPACE takes place each Saturday, rain or shine.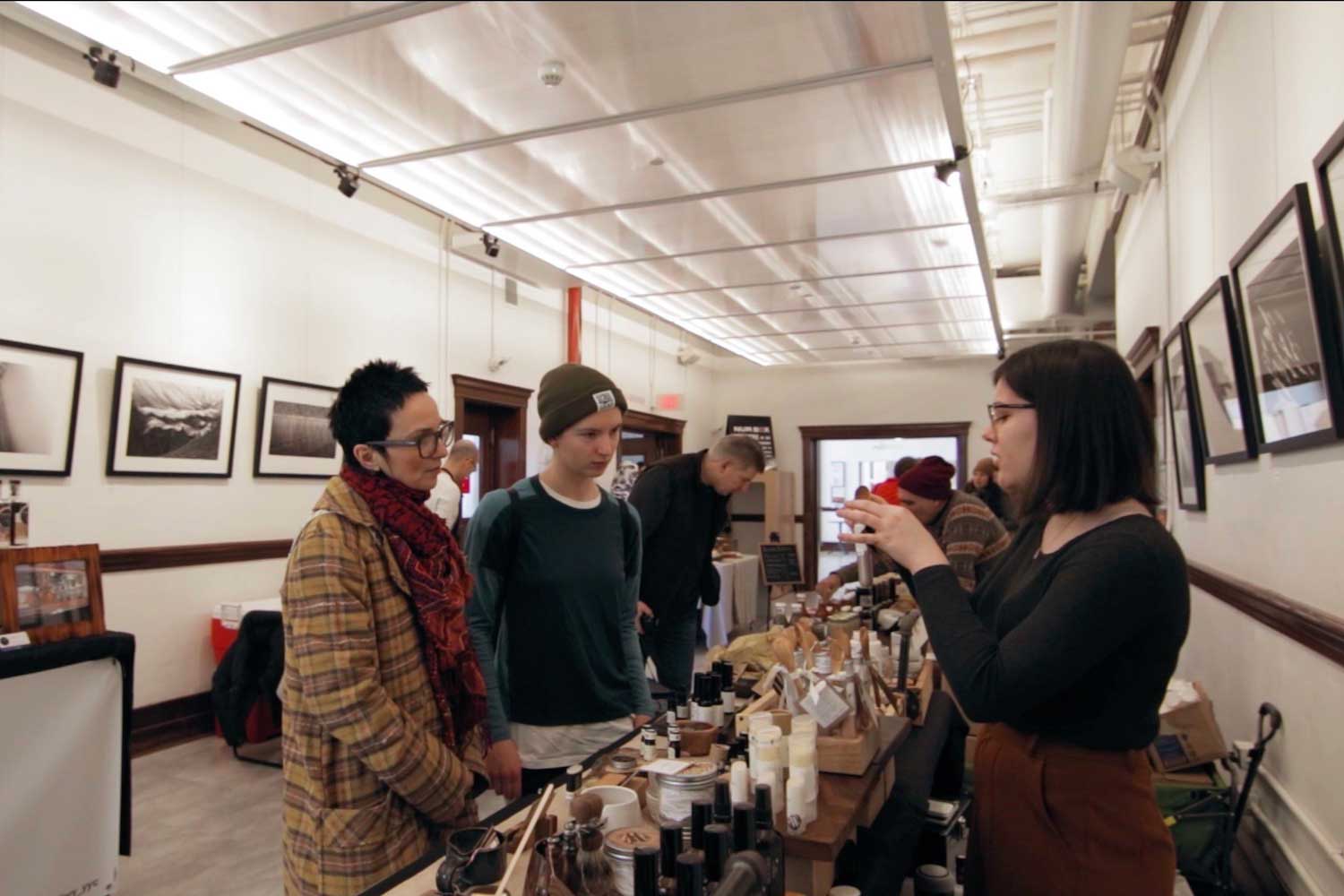 Many locals are already  familiar with the outdoor market and can be seen arriving on the south-facing lawn of cSPACE King Edward at 10 am to grab a coffee and perhaps one of the coveted, freshly-baked goods that usually sell out before noon, before wandering through the rows of vendor stalls filled with fresh local produce, meat, eggs, flowers and other artisanal goods. But, what some of these market-goers may not realize is that after Thanksgiving weekend and up until the springtime thaw, the market and its vendors move inside the retrofitted King Edward School and line the hallways on each of the four floors, offering an indoor, pet friendly, local and sustainable shopping experience.
The Farmers' & Makers Market at cSPACE strives to maintain a year-round minimum of 90 per cent of vendors who make, bake or grow their wares within 150 kilometres of the market. This inner-city gem is bound to be a favourite weekly destination for locals and tourists, families and groups, no matter the season!
More information on the Alberta Approved Farmers' Market Program can be found at www.sunnygirl.ca.
You can also check out our vendors page. Many of our vendors are doing home deliveries during this time and they would love support from Calgarians!
---
HOURS
Saturdays: 10:00 AM – 1:00 PM (October 19, 2019 – May 23, 2020)
Saturdays: 10:00 AM – 3:00 PM (May 30, 2020 – October 10, 2020)
Farmers & Makers Market
1721 29 Ave SW
Calgary, AB, T2T 6T7
farmersmakersmarket@gmail.com
https://www.farmersmakersmarket.ca/




This content was supplied by the advertiser for commercial purposes. It is not written by and does not necessarily reflect the views of Avenue staff.