Sheenah Rogers-Pfeiffer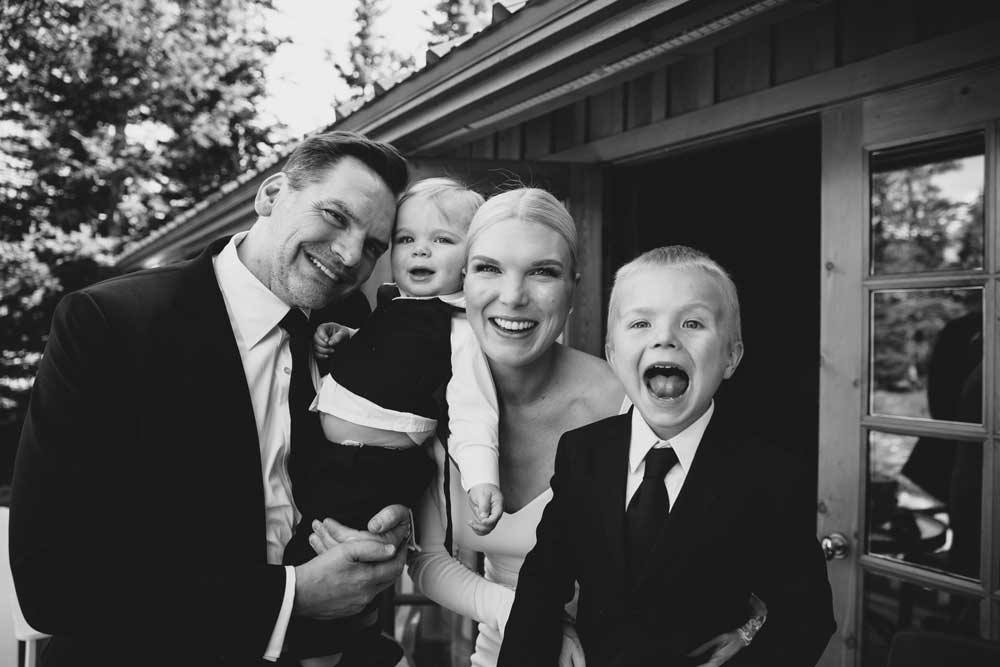 For Sheenah Rogers-Pfeiffer, one of the biggest differences between her first and second marriages stemmed from having a clearer picture of what she wanted – a sentiment that seems to be a recurring theme in later marriages.
For her and husband David Pfeiffer, being older meant not wasting time on things that aren't worthwhile. Following their initial blind date, the couple's second date involved David whisking Sheenah off to New York for a weekend, a big step for some, but for this couple, a sign they were on the same page. "I think when you get older you have a very clear idea of what you want and you're not going to waste time on it, so you want to cut through the fat fast – at least that's how we were looking at relationships at that time in our lives," says Rogers-Pfeiffer. "We didn't really feel we had to go through 'let's date for a year and let's live together for another two years, and then a few trips together.' We went right for the jugular to determine if this was going to be something or not."
While she did enjoy her first wedding, a small affair with 50 guests in Laguna Beach, Calif., the second time around at the Post Hotel in Lake Louise allowed Rogers-Pfeiffer to increase the guest list and include more of the people who mattered to her. The expanded list went hand in hand with the intention behind the special day, which had also evolved from her first wedding. "This was more of a true celebration of finding this person, celebrating our family, and we wanted a lot of people around for that," she says.
Rogers-Pfeiffer says the biggest difference between her first wedding and her second wasn't anything material, but rather the confidence with which she was able to go into the marriage itself. "The first marriage, I was very good friends with my husband. I think I didn't quite understand the difference between friendship and love, but I was too young and naive to understand that feeling," she says. "Knowing what I know now, there is a definite distinction between truly loving someone and wanting someone as your husband, versus liking someone a lot and wanting to spend a lot of time with them."
The idea of getting remarried can seem daunting, especially when society can exert a lot of pressure on what marriage should look like, be and do. In spite of this, Rogers-Pfeiffer believes that if you know yourself, you can't go wrong.  "It comes down to your instincts and your intuitions," she says. "Do what feels right to you as an individual and feel confident in every decision that you make."
Tara Anand Cowles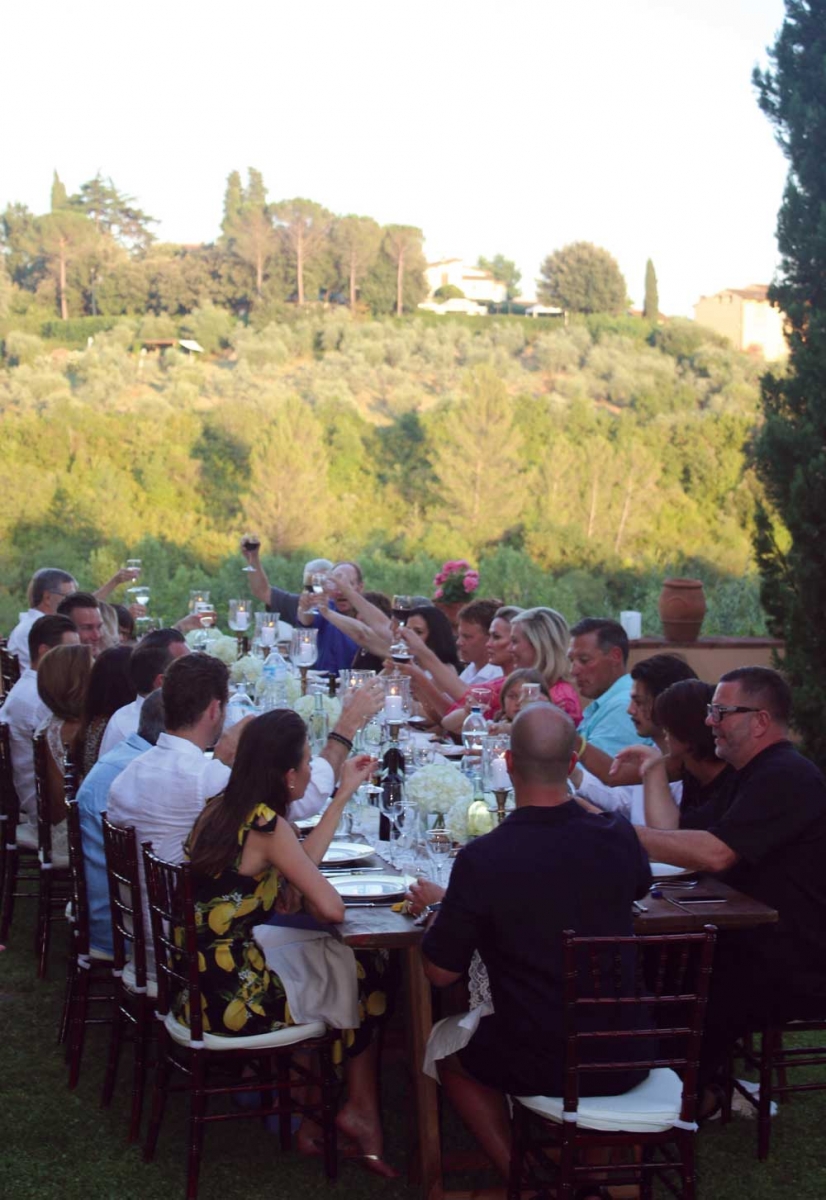 Tara Anand Cowles married for the first time at 25. Twenty years later, in the summer of 2016, she returned to the altar, not once, but twice, with new husband Jay Cowles. "We joke that I married Jay twice, so I must really want to be with him," she says.
In fact, the reason had to do with bureaucratic clutter surrounding marriage laws in Italy, where they wanted a destination wedding. "Getting married in Florence, we discovered, was incredibly difficult. You have to get your ceremony notarized, have it translated – it was very complicated," says Anand Cowles. "And there's a possibility that they won't let you know until two or three days before your date whether they approve the wedding or not." Not wanting to run the risk of being unmarried past their set wedding date, the pair secretly tied the knot in Kelowna a month earlier, making their Italian wedding an encore performance.
Though getting remarried was never a priority for Anand Cowles, donning a wedding gown again did stir something inside her. "I didn't think marriage was super important to me, but it actually feels really special," she says. "I like calling him my husband. It feels good and it creates a really nice closeness and a bond, being married."
The Florence wedding was a more laidback affair than Anand Cowles's first, offering a chance to vacation in a beautiful location that reflected who she and Cowles were as a couple, without having to worry about micromanaging small details. "We made a conscious decision to make it an amazing vacation for everyone, rather than being stressed about the little things, which I think I was the first time around," she says. "When I first got married I was so young, I didn't really know myself. I think I just did everything that was expected of me rather than knowing what I really wanted. This time, it was way more personal and true to who we are as a couple."
Another special part of the wedding was the presence of not just Anand Cowles' 22-year-old son but also the bride and groom's baby son, Anson. "Having a baby together made getting married important," says Anand Cowles. "It was about joining together and having the same family name.
"It made it feel a little more sacred."
Jodie Tilley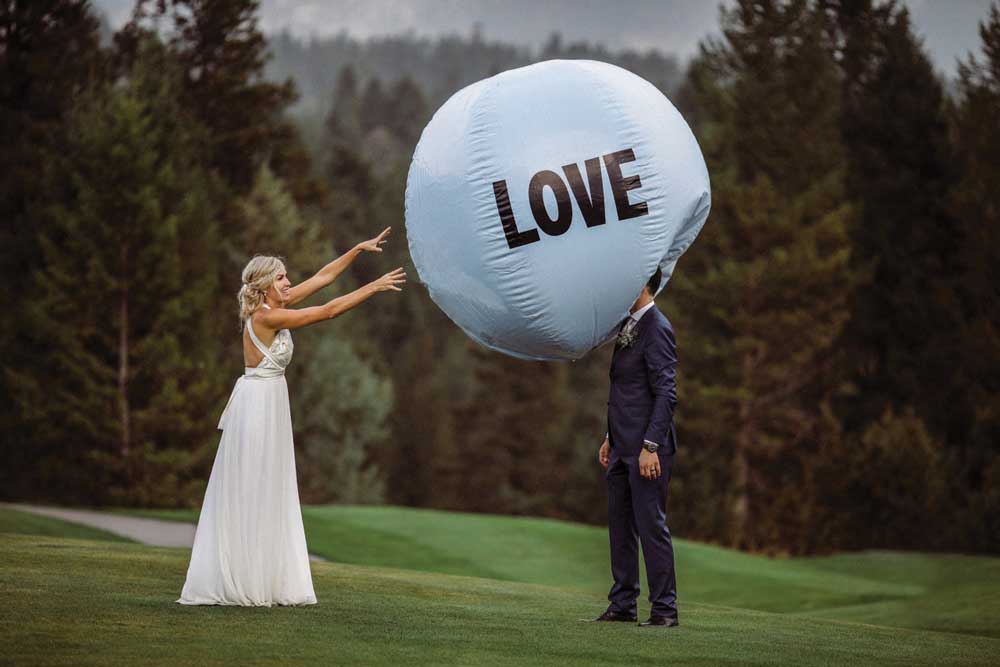 Though Jodie Tilley celebrated her first wedding this past September, it was not her first time facing a walk down the aisle. A decade earlier, she and her then-fianc had planned a wedding, only for the groom to get cold feet mere days before the ceremony and call it off.
"It was one of the most tragic and devastating things that could happen to somebody. I was in a bit of a fog, [feeling] shock and disbelief for probably two weeks after that, when it all became reality," says Tilley. Sadness set in for a long time afterwards until she realized this was her life and she had to pick up the pieces.
Despite what she had been through, Tilley says she still aspired to get married. What changed after her first engagement was how much more selective she was about choosing her partner. Nearly a decade later, her high standards manifested in her husband Ryan Pinder. The pair met through mutual friends at a concert in the summer of 2014 and began dating soon after.
In spite of their strong chemistry, Tilley had some reservations, as she had planned on having children the following year, with or without a partner. "About three months into our relationship, I said, 'We need to make a decision on breaking up … I don't want you to get in the way of my plans to become a parent,'" says Tilley. "He stepped up to the plate, and said, 'I've fallen in love with you and I don't want you to go on this journey without me. I want to be the father of your kids.'" Their twin boys, Blake and Cruz, were born in September 2015, and the couple were engaged a month later.
Tilley and Pinder wed in the fall of 2017 at Eagle Ranch Resort in Invermere, a location that allowed Tilley the Rocky Mountain wedding she'd wanted the first time around. Unlike the first time, however, this wouldn't simply be a marriage between two people, but a union binding their whole family together, making it all the more special. "We made [the twins] a very big part of this wedding," Tilley says. "They were the ring bearers and they walked down the aisle and stood with us on the podium at the gazebo, while everybody else watched the four of us get married."
The wedding theme was "shades of blue," with everyone but the bride dressed in various hues meant to evoke the sea by Tilley's childhood home in Brisbane, Australia. The theme also served as a nod to the sapphire birthstone of both Pinder and the twins, all of whom were born in September.
That Tilley requested such a unique and personal colour scheme in her guests' wardrobe demonstrated how her approach toward weddings has evolved. "I felt much more confident in what I wanted the experience to be like [this time] and I cared less about what people thought," she says. "I knew what I wanted, knew what would make my two boys and now-husband happy, and I think 10 years ago I thought more about what people would think."