Whether it's the allure of a sun-kissed beach, the excitement of exploring a new European hot spot or the home-away-from-home feeling of a favourite foreign city, an increasing number of couples are choosing to incorporate travel into their wedding plans.
I think that, over the last five years, it's become more and more popular, and it has become more and more acceptable," says Pamela Walker, a destination-wedding specialist at Calgary-based Tier One Travel.
Walker, who celebrated her own nuptials in Mexico, estimates that up to 25 per cent of weddings are now considered "destination" events, held in locations where neither the bride nor groom lives.
For many couples, the idea of a romantic experience that is shared with only their closest friends and family is very appealing. But, before they get too invested in the planning, brides and grooms should have some important conversations with their loved ones to make sure a destination wed- ding is right for their personal situation.
"I always tell them at the beginning to discuss it with their VIPs – their close friends and fam- ily," Walker says. "Depending on what the couple's needs are … there's almost always some way to make it work."
---
The All-Inclusive Experience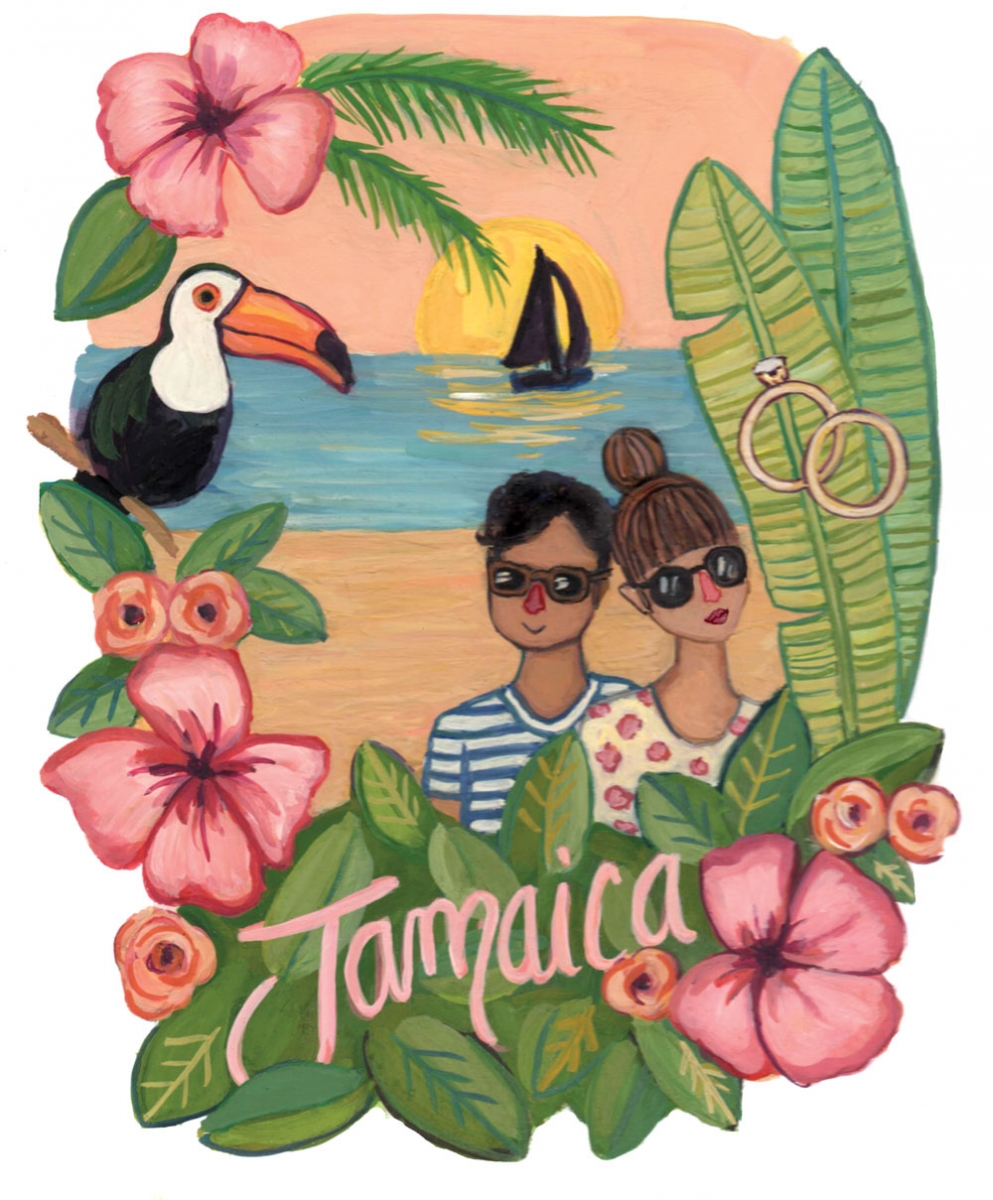 For Calgary teacher Teddi Mulholland and her husband, DJ Mulholland, a destination wedding in Jamaica was the perfect way to celebrate their long-time union.
The pair, who began dating at university in Ontario a decade ago, found it challenging to manage a guest list of friends and family scattered all over the country.
"No matter what, everyone had to travel," Teddi explains. [A destination wedding] was the same price as flying across the country, and you got to spend seven days in a beautiful and sunny tropical destination!
The Mulhollands chose the Royalton White Sands resort in Montego Bay for an all-inclusive beachfront experience for their group of around 40 guests.
"After doing some research on some potential wedding destinations and realizing that Jamaica is in a very central location for our guests in eastern Canada, and also for our guests in western Canada, it was the best choice," says Teddi.
"Planning-wise,it just seemed very convenient. We both have very busy careers, and we wanted to go on a trip together. Planning a trip is really fun."
A Calgary travel agent helped the Mulhollands coordinate flights and itineraries for their family and friends, who flew from several different Canadian cities.
"A great travel agent is an invaluable resource," Teddi emphasizes.
In the months leading up to the wedding, the Mulhollands also worked closely with the event-planning team at the Royalton White Sands to make sure the big day went as smoothly as possible.
"They sent us pictures, they gave us other people's reviews," Teddi says. "They were great."
The Mulhollands were married on the 10th anniversary of the start of their relationship and are thrilled with how everything came together.
"Jamaica is a beautiful and tropical destination that's always caught our attention," says Teddi. "It was very romantic."
A week away together was also a fantastic way to bring together all of the couple's friends and family, many of whom have stayed in touch with each other since the July 2015 festivities.
"It felt like a union of very important people in our lives, and we love that they're all friends now, too," says Teddi.
---
European Escape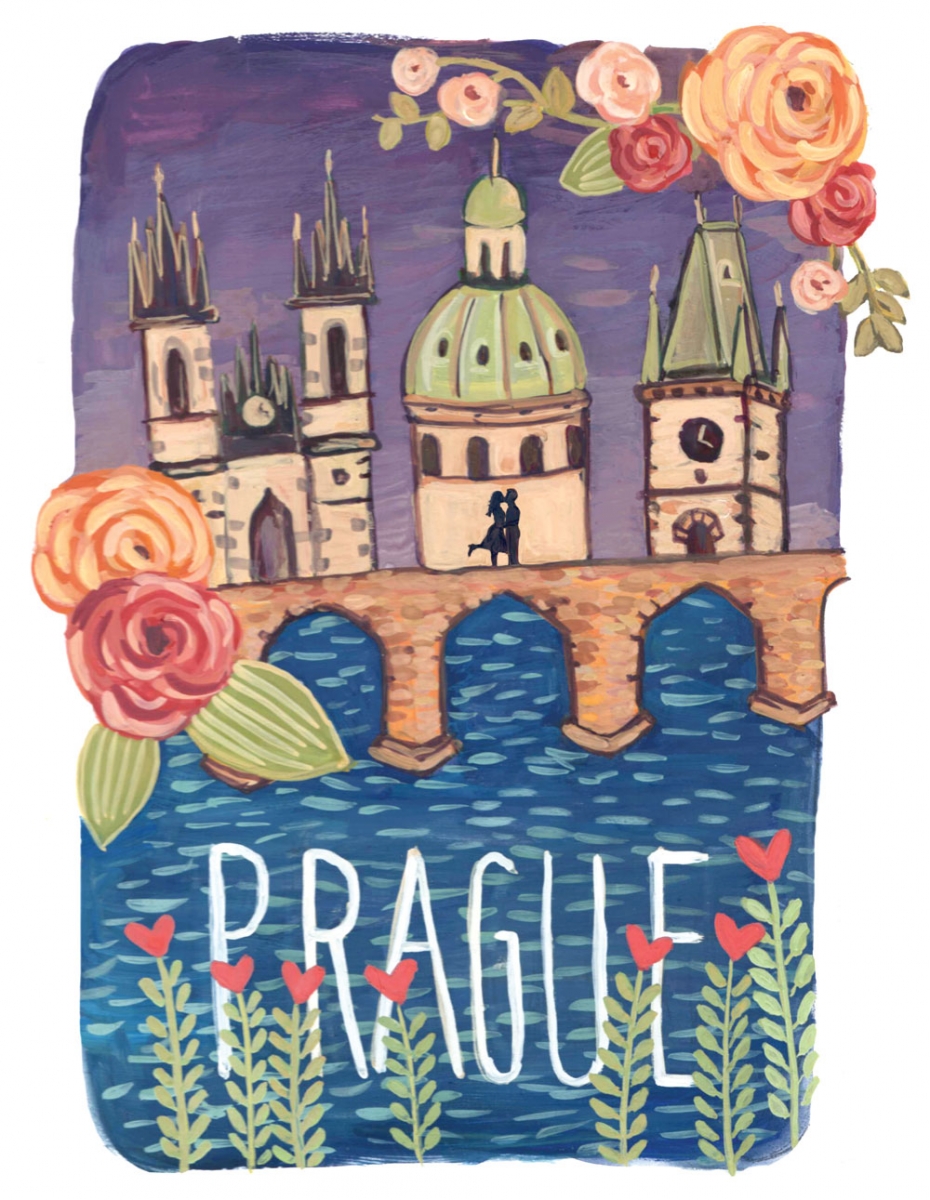 When Miranda Beninger, a Canadian, met Michael Johnson, an American, 10 years ago while backpacking in the Czech Republic, it was love at first sight. I met Mike at a youth hostel, recalls Beninger.
When a group of travellers from the hostel decided to visit a local art gallery, Beninger and Johnson discovered they were two of a kind.
We had really similar likes and preferences in art, Beninger says. "From there, we spent three magical days in Prague and both returned home – me to Toronto, and him to Milwaukee."
The 49th parallel couldn't keep Beninger and Johnson apart for long, though. Over the next few years, they took advantage of their mutual love of adventure, spending time together teaching in Taiwan and living in both Canada and the United States.
"Several years later, when we were planning our wedding, we decided to return to Prague since we hadn't been back," Beninger says. "It seemed appropriate to plan our wedding at the location where we met. We even took wedding photos at the youth hostel where we first saw each other."
Through research, Beninger and Johnson found a planner at Czech Republic-based Prague Weddings who guided them through the complicated process of planning their wedding overseas.
"She asked us for our budget and gave us several options for ceremony, reception location and add-ons," says Beninger. "In fact, the whole wedding was basically planned via email, which seems crazy, but it worked."
The biggest challenge for the couple was making sure their marriage would be recognized as legal in their respective home countries.
Documents needed to be translated from Czech to English so they would be recognized by authorities in both Canada and in the U.S., where Beninger and Johnson now live with their baby daughter.
"The hardest part was running around in the days leading up to the wedding to various embassies, getting documents stamped," Beninger recalls. "Of course, it was just part of the choice we made to have a wedding elsewhere – a minor inconvenience."
As for the big day itself, Beninger says she has no regrets.
"We walked back to the hotel after our big night. I walked with him through the Old City of Prague and across the Charles Bridge in my wedding dress, because why not?" she says.
"When else in my life would I be able to walk around Prague in my wedding dress with my husband?"
---
DIY Destination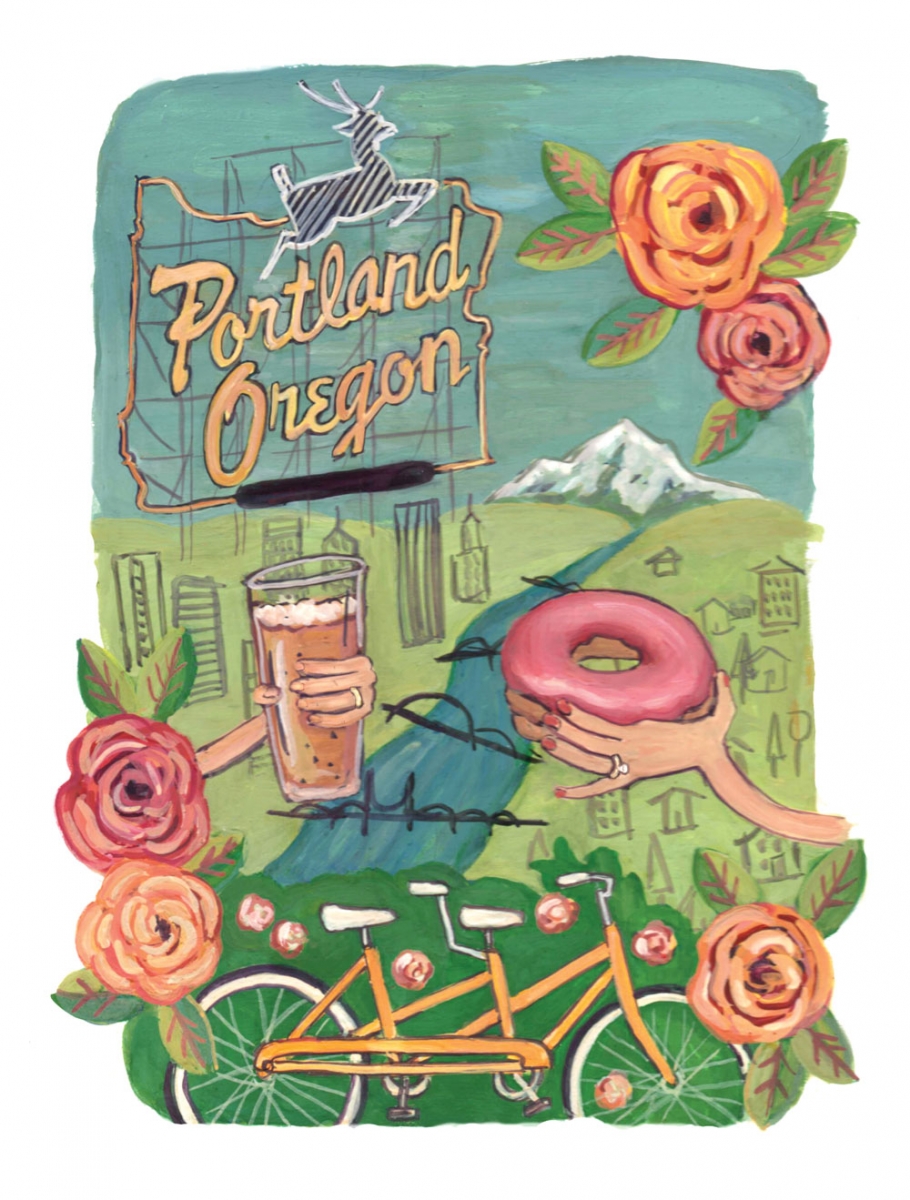 Kyle and Erika Chow consider Portland, Ore., a sort of home away from home. So, when it came to planning their spring 2015 wedding, it seemed like the perfect destination.
"We both fell in love with [Portland], mainly because of its friendliness," says Kyle. "You go there and you feel like you live there, even though it's a brand-new city."
Kyle, who owns Plant, a boutique in Inglewood that specializes in selling terrariums, describes the couple's style as "not very traditional," adding they did not feel like they needed to follow the "script" of having a large wedding in their home city.
"We loved Portland so much that we thought, 'Let's bring people there,'" he says. "We actually found a venue that was an old warehouse that was converted into a rental space. Honestly, it was the most stress-free thing ever. Everything was in the same space."
The Chows chose to go the DIY route with their big day, liaising directly with local caterers and co-ordinators to help their vision come together.
"The space we got married in had someone who helped us on the day of," says Kyle, adding he and Erika planned everything  else themselves, right down to the vintage decor of their celebration.
Planning a wedding in the United States was relatively straightforward, he says, although the couple had to carry out some careful research to make sure their wedding would be considered legal back in Canada.
"We actually had my dad marry us," says Kyle. "In Oregon, you can get ordained online. We wanted someone who was special to us. He had all the papers and everything. For us, it was a matter of going into the county house the week before the wedding. It took all of 20 minutes to fill out the paperwork."
For the Chows, tying the knot in Portland was the perfect way to solidify their union on their own terms.
"We wanted it to be one big party," Kyle says. "We would move there in a heartbeat if we could."
---
Planning Makes Perfect
One of the biggest misconceptions about destination weddings is that they are easier to plan.
"It was not easier to go away," says Tammy Cetiner Jespersen, who married her husband, Jonas Jespersen, in San Jose del Cabo, Mexico. "I might have thought that before, but, in the process of planning, you (the bride and groom) take on a lot of responsibility. You want 40-plus people to have the best week."
Destination-wedding specialist Pamela Walker advises her clients to make sure they give themselves enough time to get everything planned and organized.
"I usually say 10 to 12 months," she says. "A lot of couples want to give their guests enough time to save up."
Cetiner Jespersen adds that planning her destination wedding was also an important lesson in learning to "go with the flow."
"The wedding planner was helpful at the resort, but she was laid off a week prior to the wedding," says Cetiner Jespersen. "You have to be ready for these changes. I had to refamiliarize someone else with six months of planning."
But in the end, Cetiner Jespersen says she wouldn't change a single thing about her dream destination wedding.
"I think it takes brave souls to do it," she says, "but it was amazing.