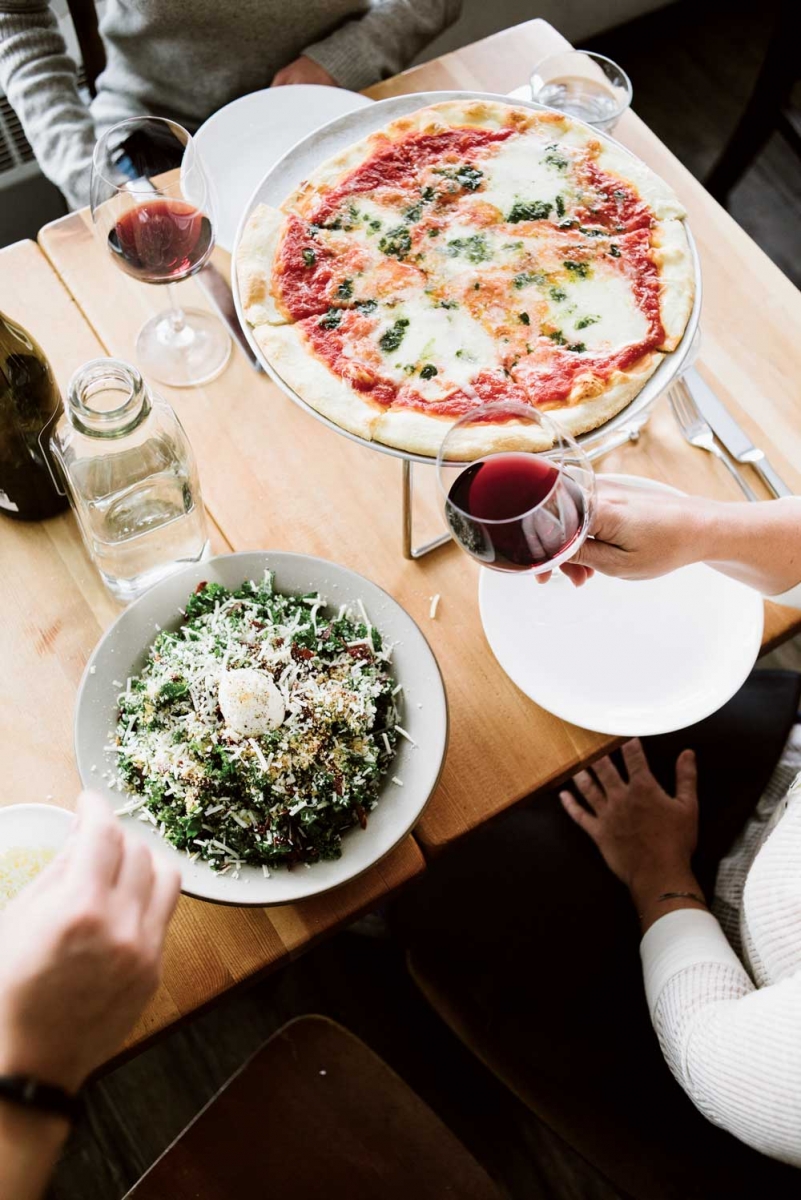 FOOD | California-style pizzas and creative veggie sides.
VIBE | Close-quartered and lively.
DECOR | Clean and white with light-wood accents.
DISH | Margherita pizza.
TIP | Download the No Wait app to get your name on the list without having to wait at the door.

The opening of Una Pizza + Wine heralded a shift in Calgary's culinary scene from expense-account fine dining to contemporary casual. At Una, owners Jayme MacFayden and Kelly Black found the perfect formula for a great night out for anyone from families to first dates and kitchen crews seeking a drink and a slice after a long shift.
Chewy, thin-crust, California-style pizzas, small plates, a kale Caesar salad that has become legendary in this city and a superb wine list are all combined with their hospitality-first approach – all good reasons this spot is always hopping. Una doesn't take advance reservations, so getting in can be an exercise in patience.
The pizzas – which range from a classic margherita, to Una's take on the highly divisive ham-and-pineapple, to contemporary creations such as the Beltline with bacon, sausage and maple syrup – are the draw. But the energy in the room, the welcoming vibe and casually impeccable service are what keeps everyone returning time and again. And since Una serves until 1 a.m., it's a staple stop for a night out.
618 17 Ave. S.W., 403-453-1183, unapizzeria.com