Inside the Calgary Tool Library
There's a library in Bridgeland where Calgarians borrow tools, rather than books. And it's for anyone interested in DIY projects or learning about tools.
By Julya Hajnoczky
Having opened its doors just over a year ago, the Calgary Tool Library has already become a bustling community hub, giving Calgarians an affordable and sustainable way to get their DIY on. The tool library works just like the regular library, but patrons borrow tools from the collection rather than books. At just $40 a year, a membership is the perfect solution for condo dwellers lacking the space to store a large arsenal of tools, for people with a specific project (and budget) in mind, or for those eager to get involved in the sharing economy. Membership is open to residents of any Calgary community. It gets you a year of access to a collection of 740 (and counting) tools that range from air compressors and sewing machines to food dehydrators and wrenches.
If you fancy joining the crew of volunteers that keep the library running, sign up before November 1st and take part in their upcoming volunteer workshop. Learn about tool basics, and how to get engaged with patrons and share their excitement about their projects and their passion for DIY. 
You can also catch Calgary Tool Library Founder Courtney Hare speaking at the upcoming PechaKucha Night on Monday, October 26th. The theme for the event is "Home."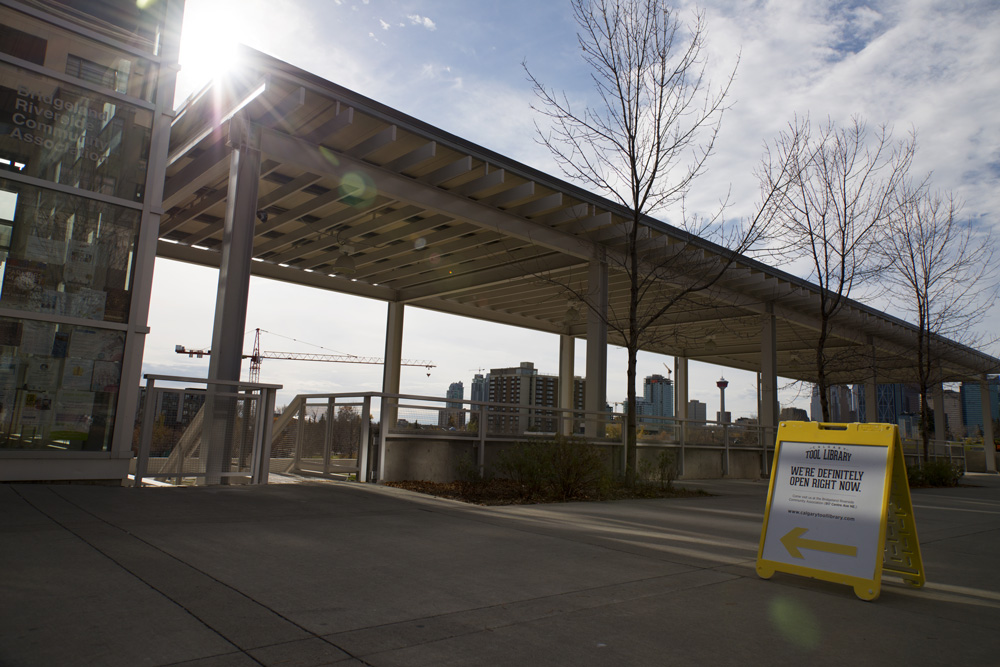 photographs by Julya Hajnoczky
The Calgary Tool Library is located in the Bridgeland-Riverside Community Hall, but residents of any community can join.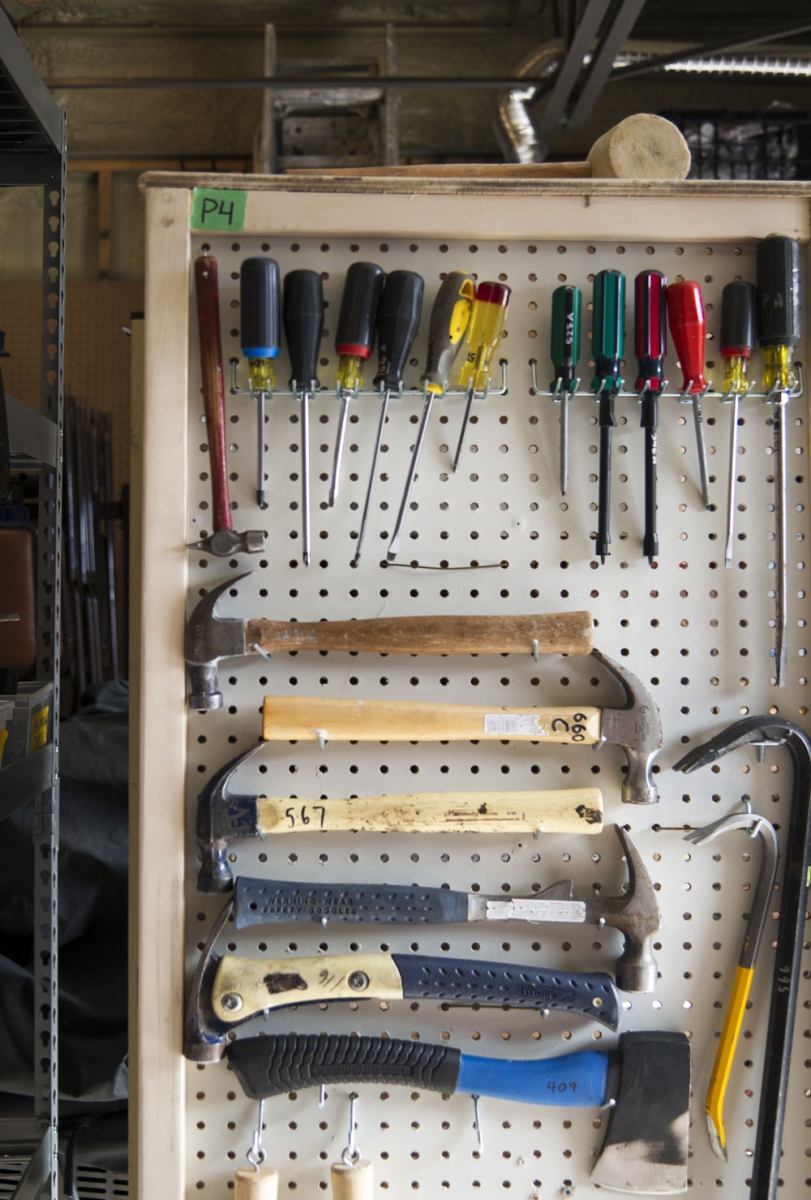 A selection of basic hand tools are neatly arranged on a newly built storage unit.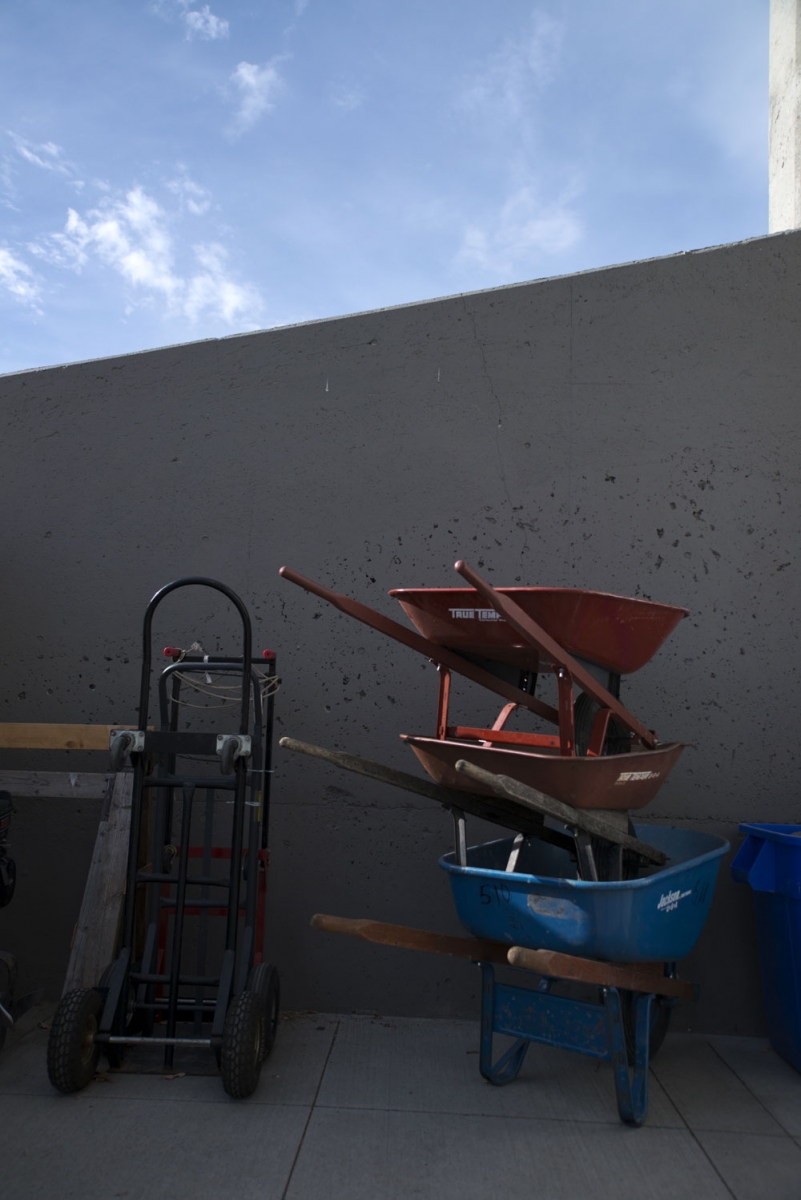 Whether you have gardening to do or just borrowed more tools than you can carry, the library has a whole stack of wheelbarrows at your disposal.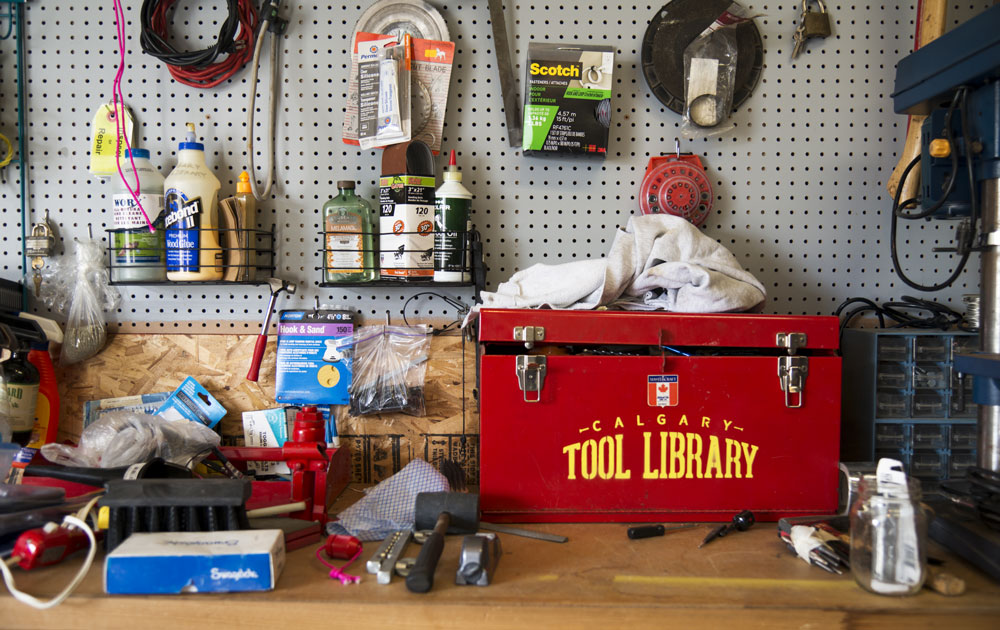 The vast majority of the tools in the library are donated. In a win-win-win sort of arrangement, donors receive a credit towards their membership, they can still check out and use all their tools, and they no longer have to worry about storing or maintaining them. And the whole community now has access to the tools, too.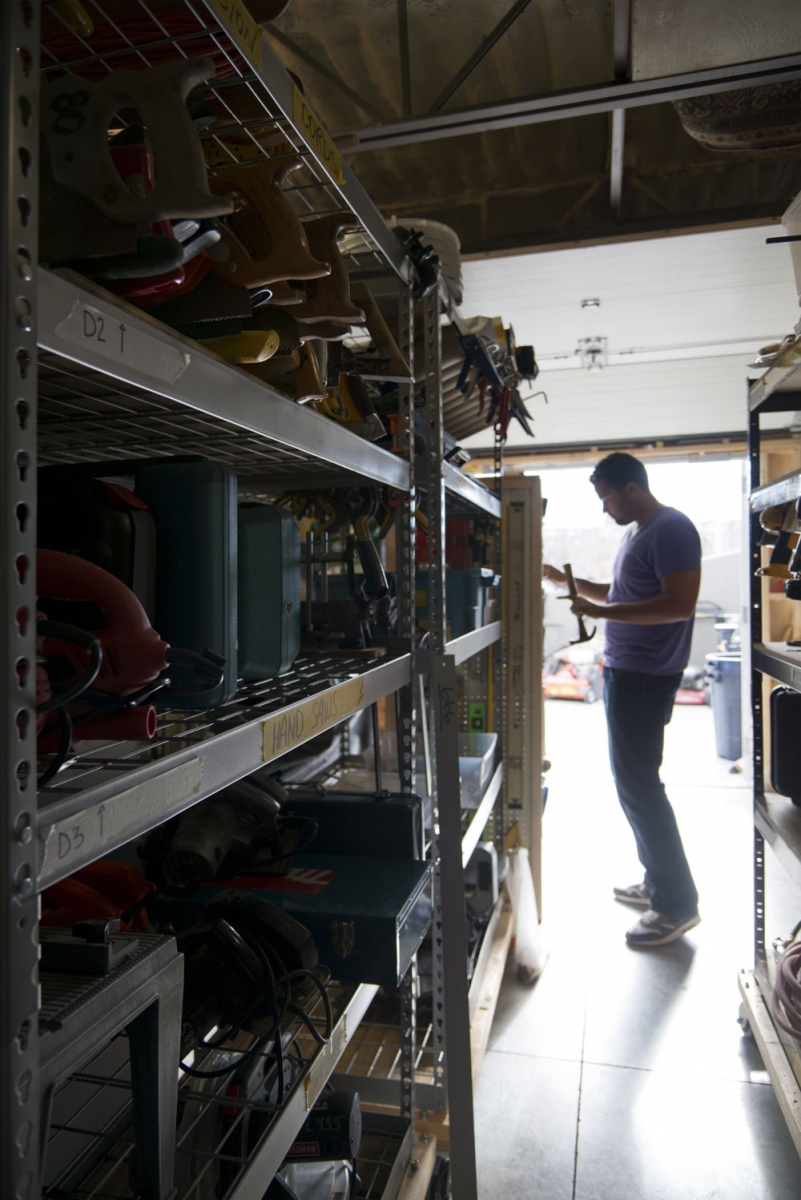 The library is run almost entirely by volunteers, a crew of 19 and growing. Here, volunteer Tool Librarian Zhaodi Culbreath works on a new storage system for hand tools.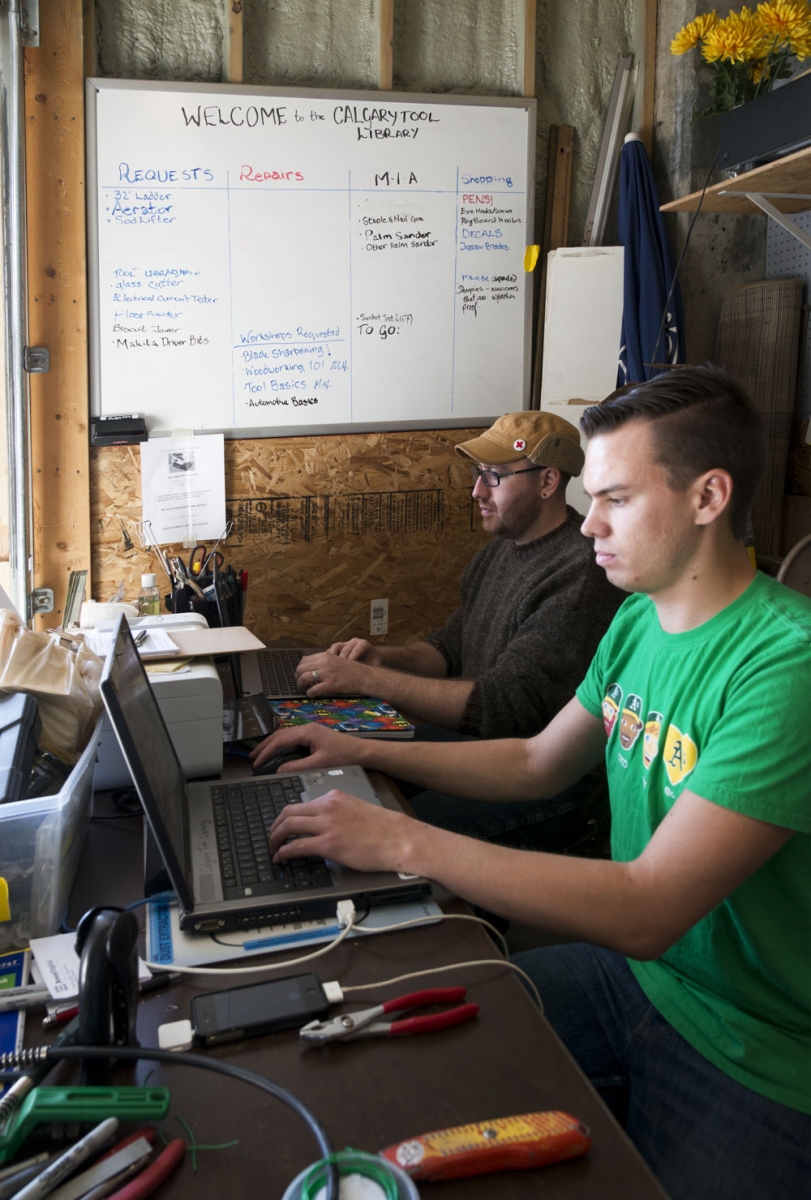 Volunteer Tool Librarian Evan Tomlinson (right) adds new tools to the library's inventory, while Nathan Gignac, Collection Manager and Volunteer Coordinator adds new members to the system. Nathan is the library's first paid employee and the part-time position keeps him busy overseeing the day-to-day operations of the library. Mainly, he feels his role is to support the volunteers and work alongside them to build a strong community and empower people to take on DIY projects they might not have otherwise been able to.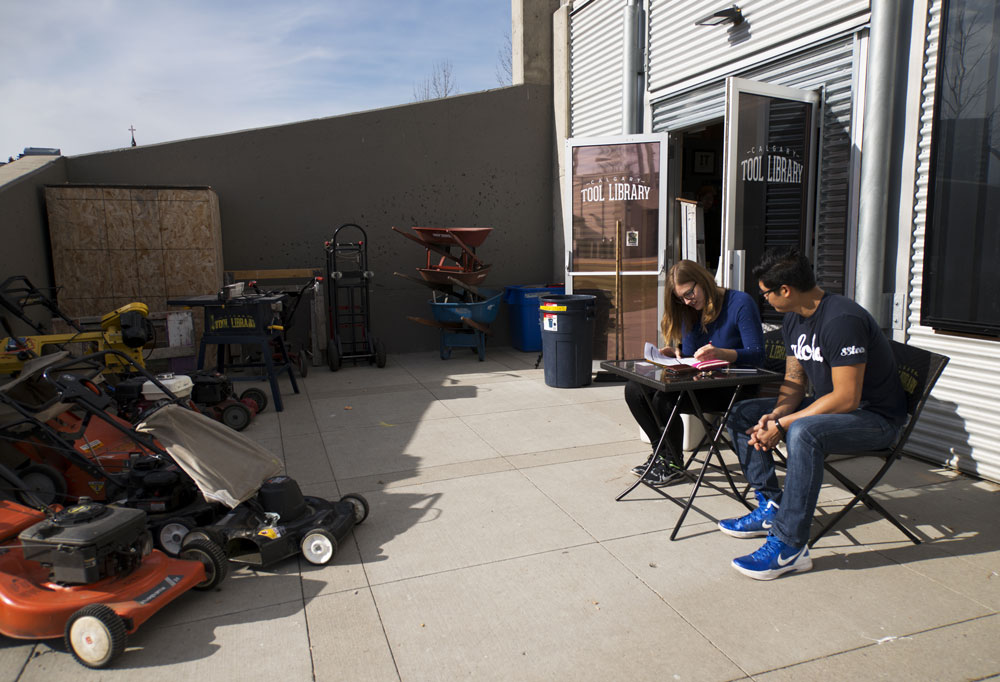 Emily Gruber and Matt Tan, who live in a condo in Bridgeland, decided to join the library so they could check out the tools they'll need to build an indoor herb garden.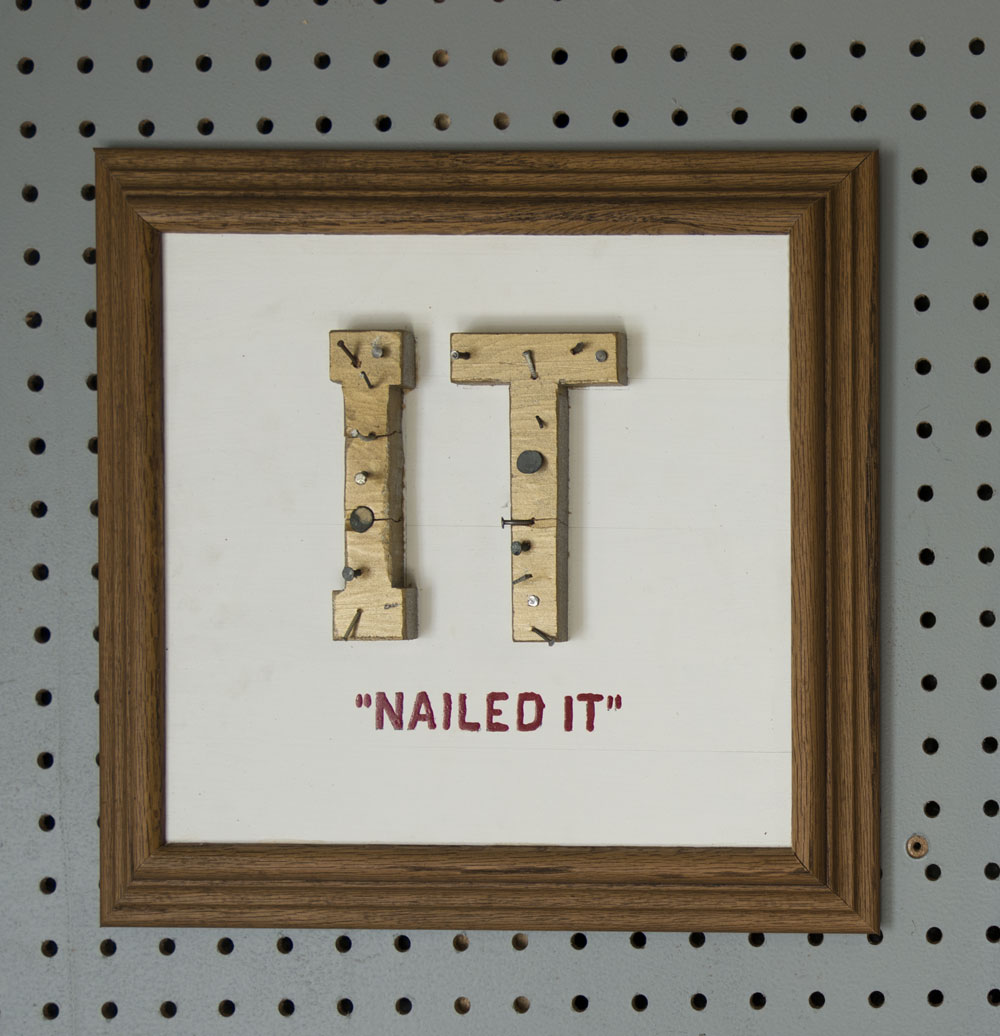 The tool library also has patrons who are using the tools to complete some interesting and ambitious projects. One man is building a playhouse shaped like a flying saucer for his son and another is a sculptor checking out tools to carve huge skulls for the Day of the Dead.
As the library's popularity has grown, so has their mandate: they are rolling out a series of workshops including Upcyling (participants bring materials and brainstorm and plan possible projects) and Welding Basics (hosted at Protospace; the most recent class sold out less than 20 minutes after being posted).
The Calgary Tool Library is open Thursdays, 5 to 8 p.m.; Saturdays, 10 a.m. to 1 p.m.; and Sundays, noon to 3 p.m. 917 Centre Ave. N.E., 403-903-4316, calgarytoollibrary.org.