When the Calgary Tower (then the Husky Tower) opened in June, 1968, newspaper headlines declared its "demanding might" and marveled that the 190-metre tower
was more than double the height of the next tallest building downtown, Elveden House. You could take a ride to the top of the new tower – $1 for adults and 50 cents for children – and look out over the "pulsating city" of nearly 370,000 people.
By the mid-1970s, almost 85,000 more people had moved to Calgary. Jeremy Sturgess was one of them. The young architect had moved back to Calgary in 1974 and decided to work here because he liked what he saw as the city's egalitarian nature and the sense that he could get a meeting in any corner office provided he had a good idea. As Sturgess started getting those meetings, developers were scrambling to build cul de sacs full of houses for the people flooding into the boom town.
One of the new communities the people were moving into was Ranchlands, a neighbourhood just off Crowchild Trail established in 1977. That's where Dustin Couzens' parents bought a starter home on one of the hilly streets. "The difference between us and our next-door neighbour was maybe a change in stucco colour," says Couzens, a principal with the architecture firm MoDA (Modern Office of Design + Architecture). "It was exactly the same layout."
Back in the 1970s, those "cookie-cutter" houses reflected a sort of cookie-cutter view of what a family looked like – husband, wife, couple of kids, maybe a dog. As Couzens grew up learning about space by building forts and playing with Lego in his northwest Calgary bedroom, Sturgess was designing houses for people who wanted to live closer to the core. "We went through hurdles of everybody saying, 'Oh no, you can't do that here,'" Sturgess says. "The developers didn't get urban housing; they only got suburban housing."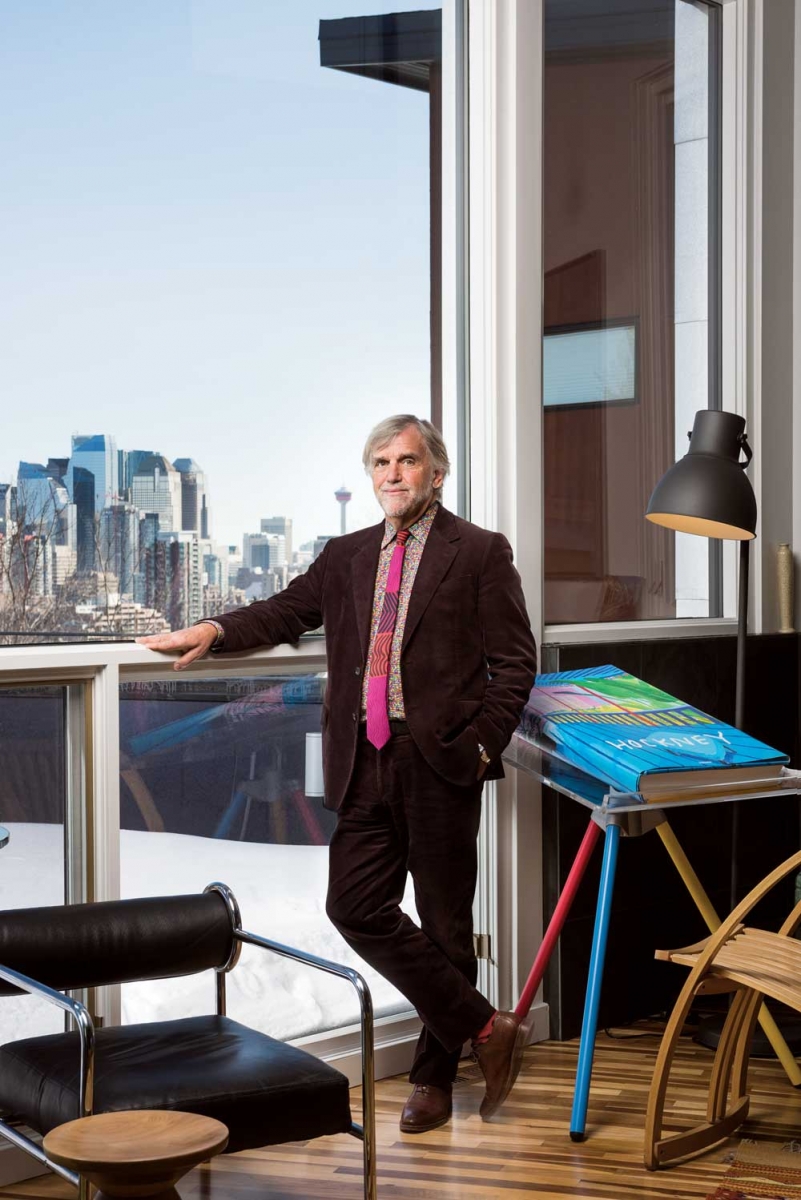 Downtown as a magnet
For many years, Calgary was the model of a North American suburban city, with residential growth happening on the periphery mainly through single-family homes with grassy lawns. But Sturgess saw something else that attracted him when he started his career here more than 40 years ago. The contained island of land downtown that delineated and limited the outward growth of the core made for a natural scarcity of space amid the endless plains. "The jewel in that suburban city was its physical nature of downtown being sort of an island, with the Bow River to the north and CP Rail tracks to the south," says Sturgess. These strong boundaries forced downtown to grow up rather than out and limited access, making downtown space scarce and desirable. "It was always the magnet that gave the city potential to be an urban city."
As Calgary kept growing, shooting past the million mark by 2007, that potential started to turn into reality and the magnet started pulling people in.
"Like any growing movement I don't think it's ever just one thing that pushes it. It's kind of a tipping point of many things," says Kate Thompson, vice-president, projects at Calgary Municipal Land Corporation (CMLC), a wholly owned subsidiary of the City of Calgary. CMLC is the master developer behind East Village, which includes the New Central Library and a number of other projects that are transforming the inner-city neighbourhood.
That transformation started more than a decade ago, with a change in thinking followed by changes in policy. The City's 2009 Municipal Development Plan calls for accommodating half of the city's population growth by adding more housing to existing communities rather than just building new communities on the edges. That "intensification" of older neighbourhoods includes condo towers near CTrain stations and more apartments, infills and townhouses among the single-family houses.
The shift toward more density – building up instead of just out – started as commutes were becoming a bigger drag, the cost to the City of services for new communities was growing and sustainability was becoming a bigger concern. "Sustainability is absolutely number one for millennials and younger," says Sturgess. "Older than that, it's still a choice. But for the younger people it's not a choice, it's an absolute."
Millennials began moving out of their parents' houses and wanting to move in to the inner city. As the list of things to do in those communities grew – from taking the kids for ice cream in the Beltline to taking a date through Studio Bell and strolling along the River Walk – other demographics took notice as well. The idea of having the city as your living room began catching on here as it had elsewhere. It's a concept that's popular in places like New York and London where people are accustomed to living in small spaces and using public spaces for recreation and entertaining.
"We're used to the picket fence; we're used to the big backyard; we're used to the massive homes and not utilizing 50 per cent of that," says Couzens. "Why don't we look at smaller spaces that are not as burdensome from a payment perspective – or they might cost the same but you're right in the thick of things?"
In the last decade, more people – from newly launched 20-somethings to their parents who want to have their empty nest downtown – want to live in the inner city. And developers are giving Calgarians what they want.
"There's way more demand for living in the inner city," says developer Alkarim Devani, president and co-founder of Rndsqr. Devani grew up in northeast Calgary and moved to the Beltline as soon as he left his parents' house.
Rndsqr is working with MoDA on Grow and Village, two award-winning multi-family housing projects in Bankview. "When we first started 10 years ago, infill-style housing was still just for the affluent; it was still pretty expensive," Devani says. "But the inner city is for everybody and we're trying to find a way that these different demographics can live in the inner city, which is a more sustainable option."
Back when Thompson moved to Calgary in 1999 to take the masters of architecture program at University of Calgary, the only talk of living downtown was in lecture halls and architecture magazines. "It's become more mainstream to talk about urban living and a walkable neighbourhood and having amenities nearby," she says. And some suburban home builders are also "dipping their toes" into more innovative, sustainable and urban housing, says Couzens. "There are really tangible benefits to living in a smaller footprint with all this infrastructure around you, versus having a 45-minute commute every day," he says.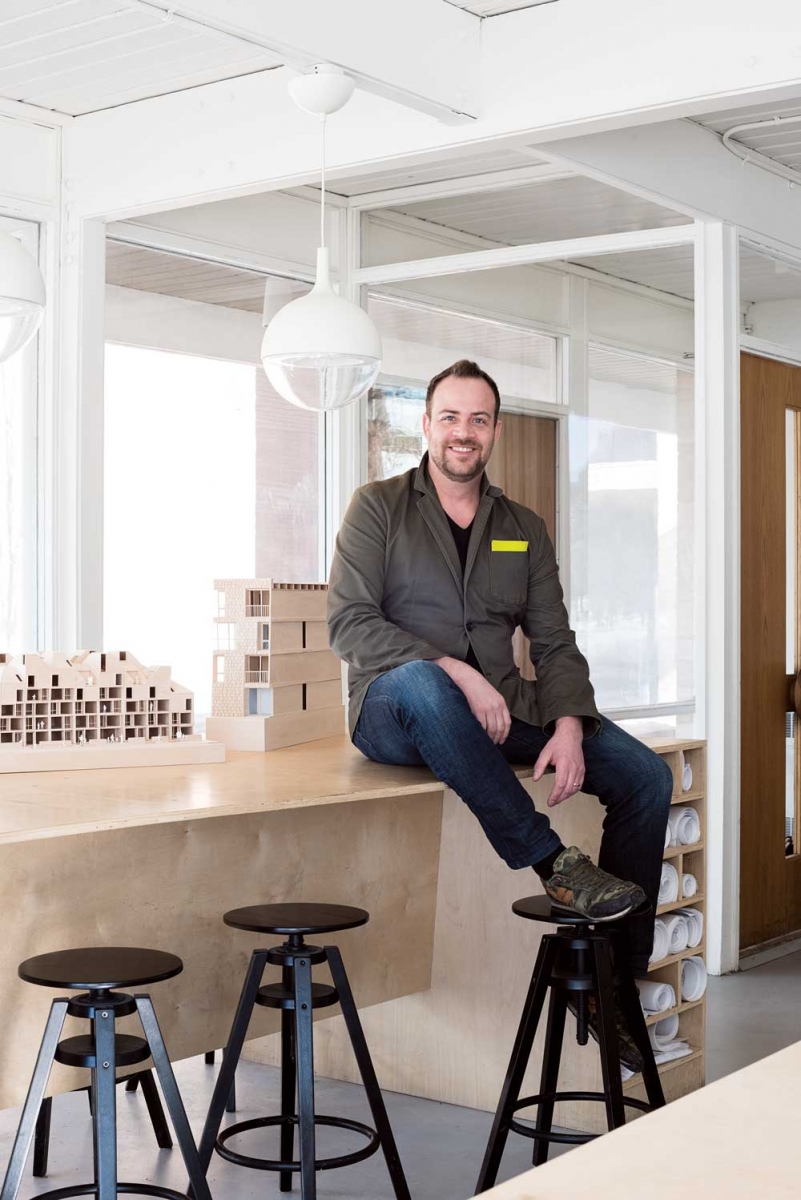 Between the tall glass towers and big back yards
Innovative forms of housing aren't just going up in the core, either. Changing families are just that, changing, and more Calgarians want more options. It's not so much that everyone is changing from wanting a single-family home to wanting an inner-city condo, as it is that changing social dynamics mean that people want different configurations of homes and a variety of options.
Mixed-use housing is popping up all over the city. Condo towers are going up near train stations in the suburbs. Developers are creating new complete communities with multi-family housing, public spaces and room for commercial and retail businesses. One of these complete communities, the University District, is being built across from the 1960s-era Varsity. And across the river, next to 2000-era West Springs, the West District is planned as an "urban centre" with all kinds of options for working, shopping, having fun and, of course, living in varied housing.
"There's more diversity starting to develop in terms of type of product," says Amery Calvelli, cofounder and executive director of the Design Talks Institute (d.talks), a group that hosts a series of events about architecture and design in Calgary. "The type of housing style is more mixed-use and multi-family buildings and not relying simply on the condo tower or the single-family house," she says. "There's more breadth starting to happen in between, which is really great. I think it's a super-positive move."
As the idea of cookie-cutter families living in cookie-cutter homes is now obsolete, the options of where to live have become more diverse, along with the city's population. "We have really great influences from inside and outside Calgary," says Thompson. "People have moved here with different perspectives and backgrounds, which I think helps shape the city."
And Calgary is being influenced by housing trends that are moving across North America and the world – sustainability is a watchword for developers around the globe these days. More sustainable cities aim to bring transit to the people who live at its outer reaches. Sturgess Architecture is designing 14 stations for the first phase of the Green Line CTrain expansion, which will eventually run from the far north to the far south of the city. The station designs are inspired, in part, by the steam engines that once brought trainloads of people to new lives on the prairies. Generations later, the little settlement at the confluence of the Bow and the Elbow is beginning to embrace urbanism.
"When I started my firm, we were the only 'Young Turk' firm for about 20 years. Now there's more than half a dozen of them," says Sturgess. "There's a real culture developing and that will benefit the people who build houses, housing and people in the city. I am going to be 70 soon and I've spent my whole life working on urban housing and building for the city. As I fade away into the sunset, the answer will be we've made some progress."
Couzens predicts that we'll see plenty more progress, creativity and innovation in housing in the next 20 years. "It isn't conjecture; this isn't hype; this isn't someone taking a crazy risk. It's heralding the fact that Calgary is moving from its adolescence," he says. "It's maturing; we are growing up."
In 2018, 1.4 million people live in Calgary. By 2041, estimates suggest there may be as many as 2.4 million. We come from all over Canada and the world. Some of us want to live in big houses in the suburbs and throw a Frisbee in the back yard. Others prefer to plant a stake in the core, where, if the mood strikes, you can walk to the Calgary Tower, roll out $18 to get to the top and gaze out at skyscrapers, condo towers and at the city stretching out beyond your view.
"It's evolving and it's wonderful to see," says Thompson. "We are a really young city and we are just at the beginning of what we can be."
Inner City Growth
Over the past 10 years, many inner-city neighbourhoods have experienced significant increases in population. In particular, the Beltline, East Village, Sunnyside, Hillhurst and Chinatown each experienced population increases between 12 and 38 per cent during that time, according to City census data. While a few communities, including Eau Claire and the Downtown West End had residential population decreases, for the most part Calgary's inner-city communities are becoming more and more densely populated.