Inside the Ramsay Workspace of F&D Scene Changes
Famous movie props, Disney sets and local landmarks are just a few things this group is behind.
By Andrew Guilbert
The mountain entrance to the CrossIron Mills.
Photograph courtesy of F&D Scene Changes
From the monster cars of 2008's Death Race to the scenery for the Glenbow's Mavericks Gallery, there isn't anything F&D Scene Changes is afraid to tackle. "Everything that we do is outside the realm of normal construction," says Greg Chown, project manager and partner with F&D.
The fabrication company has been in business for more than 30 years, working on big-budget movie sets to fixtures at the Calgary Zoo, CrossIron Mills and the Calgary Stampede Grandstand.
Its roughly 60,000 square-foot centre in Ramsay has about 30 projects going at once on any given day, with a core staff of 60 working to make fantastical scenes and settings. Projects range anywhere from $500 to $5 million and encompass everything from small work for local artists to large scale productions for companies like Disney.
"We used to do more movies than we do now. There's still quite a bit of stuff that shoots in Alberta, though it's not quite as large scale as it used to be," says Chown. Its film and TV work includes Unforgiven, Shanghai Noon, The Bourne Legacy and dozens of others.
"One of the weirder ones was when we built the submarine for the movie K-19," says Chown. "Not everyone who's a carpenter or a painter gets to build a submarine."
Not everything it makes is as sophisticated as a submarine. "We had to do a big pile of dinosaur dung for the zoo last week. Instead of a hoodoo we called it a poodoo," jokes Chown. "Who else can say that they worked on a big pile of crap?"
When not working on waste, F&D plays host to plenty of guests. Its brick building location and industrial surroundings make for a scenic backdrop, enticing shows like Hell on Wheels, Fargo and Young Drunk Punk to shoot there.
Within the facility are a myriad of strange sights. Yurts built for an upcoming Audi commercial in Jasper share space with decorations for a Spruce Meadows event. There's even a giant, parade-float version of ASTAR, the War Amps mascot from the 1990s, collecting dust.
Next time you see something out-of-this-world in Calgary, there's a pretty good chance F&D had something to do with it.
Photograph by Andrew Guilbert
F&D crew building the set for an L.A. production of Paul Stovall's Immediate Family.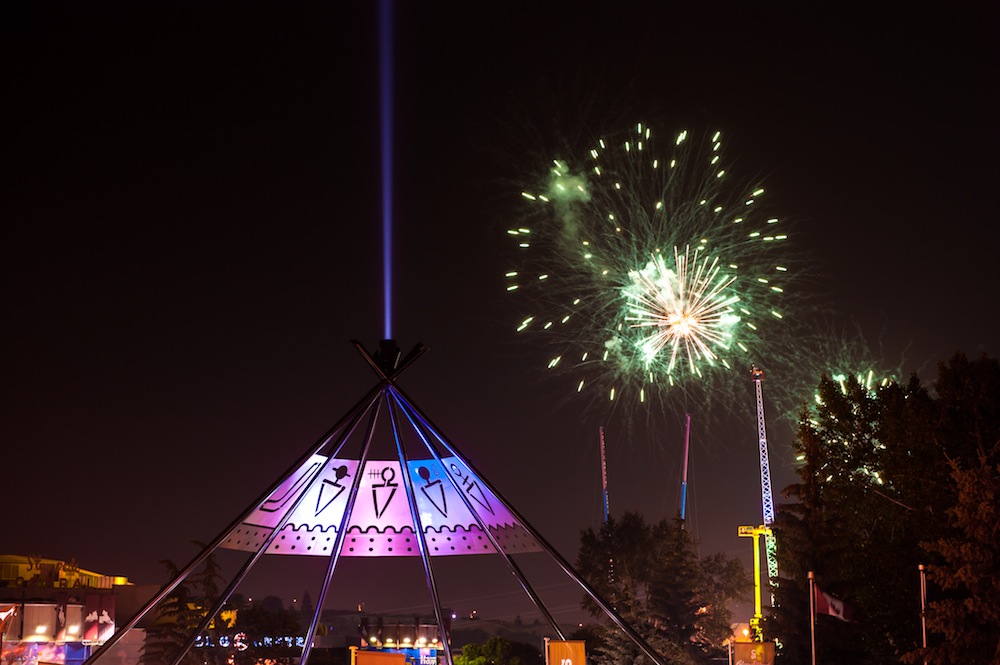 Photograph courtesy F&D Scene changes.
The main stage gate tipi at the Stampede Grounds.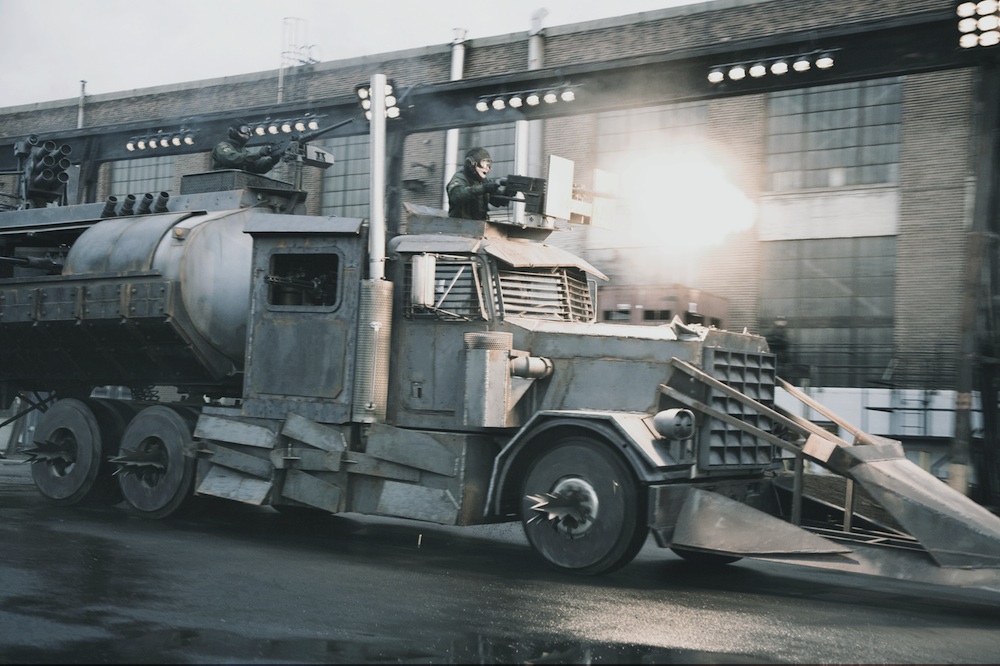 Photograph Courtesy F&D scene changes.
A monster vehicle from the 2008 movie Death Race.
PHOTOgraph COURTESY F&D SCENE CHANGES.
A look inside the K-19 submarine built by F&D.
Photograph by Andrew Guilbert
Evidence of Young Drunk Punk's promotional shoots inside F&D.
Photograph by andrew guilbert
The War Amp's ASTAR mascot, complete with detachable arm.