Jennifer Rempel, event producer for Lilac Festival, a one-day festival in June that draws as many as 125,000 people, says planning for the 13-block street party is a full-time affair.
"We work on it year-round, though, post-event, we take the summer off," she says. "We work on other projects during the summer, and the first week of September/last weekend in August, we'll start [again]."
Rempel says September is when she begins to register the more than 450 non-profit artisans, organizations and vendors who will get a booth, followed by grant writing through the fall. Winter and spring are spent figuring out budgets, booking entertainment and facilities for things like waste, recycling and other rentals, as well as planning out marketing. After all that planning, the actual day of the festival happens in a flash.
"We set up our entire festival in two-and-a-half hours and tear it down in an hour and a half," says Rempel. "It requires a lot of people to do a lot of things all at the same time. My job is to make sure that everybody does everything that they're supposed to do."
Of course, she isn't alone; in addition to a part-time assistant, Rempel gets help from more than 200 volunteers doing everything from running the bouncy castles to working the lost-kids area. In addition to Lilac Festival, Rempel helps organize six different festivals in the city including Fiestaval and Taste of Calgary, and says her work probably isn't what people imagine it to be.
"When I started organizing this event, I was surprised by how much physical labour an event organizer has to do," says Rempel. "Like any business that you're running, you have to be an example to everybody that's working with you and you have to fill the hole where something is missing, so, nine times out of 10, if there's a block full of garbage and everyone's busy, you have to go pick it up, or, if there are banquet tables in the middle of the road, they have to be moved to the side. You have to be able to get right down there."
Another person who knows something about the grittier side of festival planning is Maud Salvi, executive director of the Sled Island Music and Arts Festival. "My first year [as executive director] was the flood year, so things didn't go as planned," she says of her start in 2013, when the flood forced Sled Island to be cancelled. "I've seen the festival face big challenges, especially this coming year, because of the low Canadian dollar."
Salvi says Sled Island, which showcases hundreds of artists across nearly 30 venues over a five-day period in June, had to be more creative in planning for 2016 due to the weakened dollar, as a large percentage of their musical acts come from outside of Canada.
"In 2013, when I started, the [American] dollar was pretty much on par," she says. "Now we're nearing $1.50, so to book the same number of artists is going to cost you 30 to 40 per cent more.
"Considering the economic climate in Alberta right now, it doesn't seem like a good tactic to raise prices to try and cover that cost. It's a tricky situation."
One commodity that hasn't lagged is interest from artists in playing Sled. Last year, the festival received more than 950 submissions from musical acts. To get through this mountain of music, Salvi and festival manager Shawn Petsche recruit a small team from Calgary's music scene who, from January to March, whittle down the pile to around 150 selections.
One unique feature of Sled Island is that it brings in a guest curator each year, typically a performing artist, who will pick a dozen or so acts they want to bring to the festival. "Sometimes, it can be someone who played the festival and had a really great time, like Colin Newman from the band Wire, who was interested in coming back as a curator, or we have people whose music we like and that we feel could bring something to the festival, like artists we wouldn't think to bring on our own," says Salvi. "It's a personal touch we feel adds a lot to the festival."
The most challenging aspect of what Sled Island does happens on five giant wooden boards plastered with sticky notes. Salvi and her colleagues use these boards to schedule the entire festival lineup, switching around various bands and venues until a cohesive schedule comes together, which is harder than it sounds.
"There are some very prolific musicians in Calgary that play in three or four bands at the same time, so when you schedule [a band], you have to make sure they don't play at the same time as another band that shares a member," says Salvi. "It's like a giant puzzle; it keeps moving until we think we've got it and there's no mistake."
No matter the scope or content, there's always one group that's involved with the city's festivals: the City itself. Teresa Byrne, festivals and events superintendent with the City of Calgary, says her department is expecting to work with close to 300 events in 2016. The City is also responsible for three major annual events of its own: New Year's Eve, Culture Days and Canada Day celebrations, with Canada Day welcoming more than 250,000 people to its fireworks celebration.
Byrne says the City considers a number of factors when reviewing an application for a major event. Its first concern is whether the desired venue is suitable and available for the event and the activities proposed. The City then takes a closer look at the logistical plans, which Byrne says includes "everything from [the organizers'] site layout with their site maps, their security plans, their emergency-response plans, what the performers are, road closures or road impacts, what their parking plans are, transportation plans for getting people to and from the venue and their waste and recycling plans so that they're supporting the initiatives for a greener Calgary, and they're minimizing impact to the surrounding area."
In addition, the City provides valuable insights into layout and configuration. For example, an event organizer may decide they want to have a food truck on one side of a venue, but, realizing the main water source or power box is on the opposite side, the City provides them with detailed information and suggestions around configurations so they can reduce their costs just by setting up close to the available resource.
The City prides itself on what Byrne calls its "one window in" approach to handling festival applications, where they collaborate with relevant business units to help move an application forward, rather than forcing organizers to seek out different City departments on their own.
"When Cirque du Soleil and Cavalia came in, they loved coming to Calgary," says Byrne. "With the 'one window in,' they got to talk to all of the City services at one table, and answer all of their questions in one short period of time, compared to having to track down each business unit individually and at the risk of missing elements that could be critical to the operation of their events."
In addition to simplifying the festival-City interface, the Culture department also subsidizes events by way of providing City services at reduced costs, last year subsidizing about half of all events, covering somewhere between 80 to 90 per cent of those costs. This year, the department anticipates providing festival subsidies to the tune of $1.8 million.
For Globalfest, billed as "Alberta's most explosive festival," those subsidies account for nearly seven per cent of the festival's $4-million operating budget, which benefits from the contributions of 140 other sponsors, partners and supporters. Held in August at Elliston Park, the five-day festival features a nightly music and fireworks display from international fireworks teams, 90 different food, promotional or retail vendors, a human rights forum, a citizenship ceremony and the OneWorld festival, which hosts 21 pavilions, each showcasing a different culture.
As beautiful a venue as Elliston Park is, it provides certain logistical challenges other green spaces in Calgary don't. Nikki Macaraeg, Globalfest's associate producer, says that unlike, for example, Prince's Island Park, which benefits from a number of built-in amenities like electricity, performance areas and other facilities, Elliston Park has very few conveniences.
"There's a little parking lot and one built-in bathroom, but, other than that, we bring in everything," she says. "You really have to think about everything from the beginning, middle and end, because if you forget any part of it, it could impact the entire system."
To this end, the festival brings in 120 porta-potties, as well as a pump system to store the grey water (water dirtied when cooking or cleaning food) produced by vendors, all of which have to be emptied off-site. The musical accompaniment for the fireworks requires a number of scaffolding towers with speakers to be installed around the festival area, linked to the computers controlling the fireworks system on the other side of the park via electrical wires encased in a giant waterproof tube that runs across the bottom of the pond.
Though experts are called in to do specific, technical work, like many festivals, it's the volunteers that make up the lifeblood of the operation, with more than 750 working on the operational side and another 450 working directly through the OneWorld festival on everything from manning cultural pavilions to providing entertainment.
Another organization with a deep pool of volunteers is the Calgary Folk Music Festival, which will be celebrating its 37th year in 2016, making it one of the longest-running festivals in the city. Folk Fest is four days in July of music and culture, bringing 70 artists to its seven stages, and all of it requires the help of a dedicated corps of more than 1,500 frontline volunteers, some of whom have spent decades helping out at the festival.
"Some volunteers have been here for 20 or 30 years," says artistic director Kerry Clarke. "There are whole families that have come up through the volunteer crew, their kids have gotten married to each other and they're now volunteers bringing their babies to the festival. It's a multi-generational thing."
Folk Fest welcomes a slew of new volunteers every year, who work under 193 crew coordinators, 28 area managers and 80 crews in 11 different management areas, like the beer garden or cleanup crew. The work isn't completely selfless, however, as volunteers get a T-shirt and food, free entry to the festival shows and special volunteer parties with live music.
"There are a lot of different reasons for volunteering; some people don't get to see much music, they just like to be a part of something. Some just want to be there with their friends and the community, and because it's a cool thing to be involved in," says executive director Debbi Salmonsen, adding her organization also organizes a number of concert events year-round.
The festival, which welcomes on average 12,000 people a day to Prince's Island Park, requires a massive amount of planning. Even the order of equipment arriving on the island needs to be scheduled properly as there are only two roads in, with only one able to handle heavy trucks, which means set-up schedules have to account for this bottleneck. From grant-writing and artist-vetting to setting up the more than 80 tents and other amenities in the week leading up to Folk Fest, there isn't a moment that isn't rigorously organized.
So what makes a person want to shoulder so much work, to spend months planning and coordinating a ridiculous amount of variables, for a few days of fun in the summer? To hear Clarke tell it, ultimately, the motivation is simple: "When it's sunny, there's nothing like being at an outdoor festival."
---
Calgary summer festivals by the numbers
3.4 million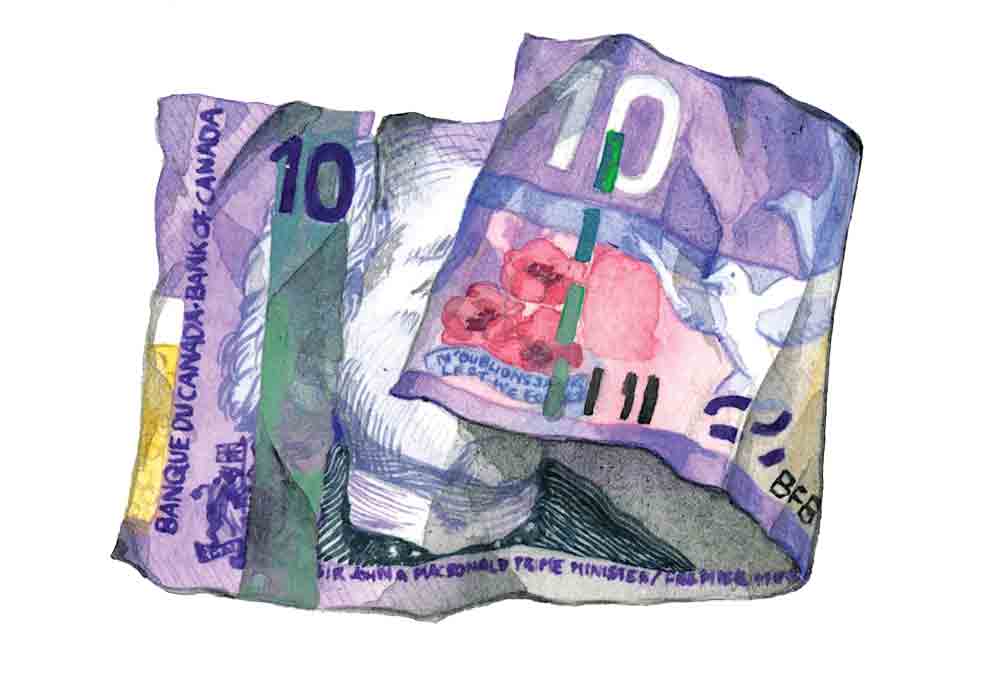 Amount, in dollars, brought in to the city last year thanks to Sled Island.
7,000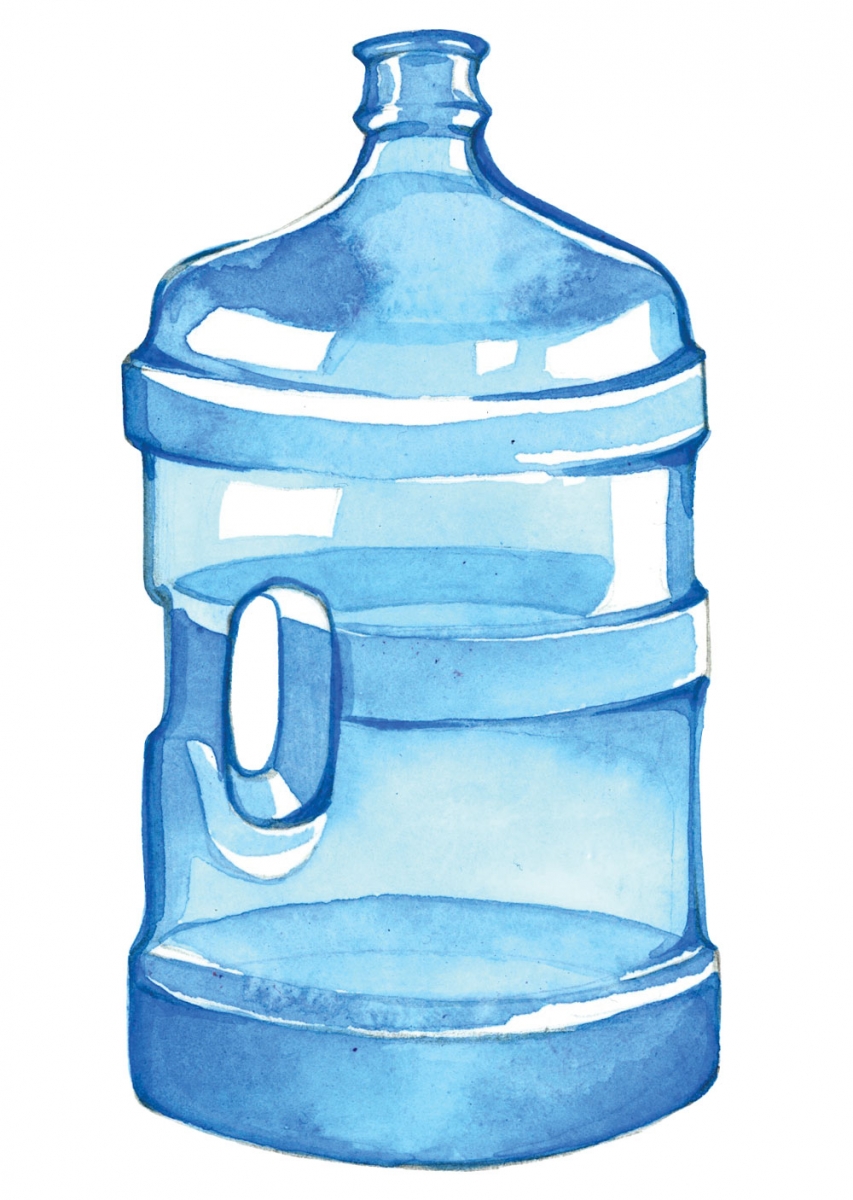 Litres of fresh water Globalfest brings on-site every evening, with a total holding capacity of 9,000 litres.
2,000+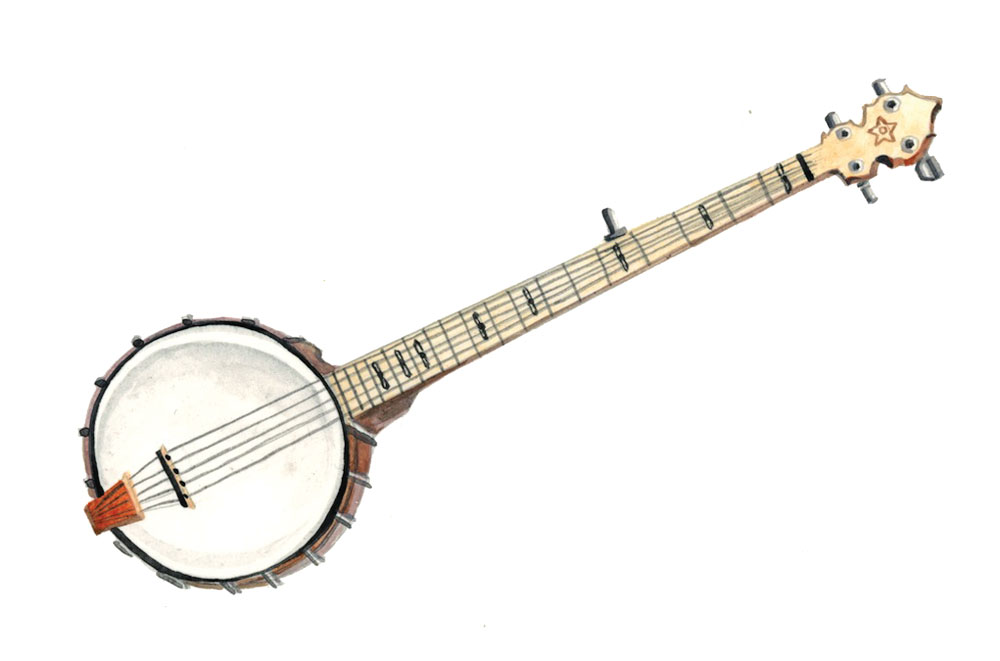 Artist submissions Folk Fest receives annually to fill 70 spots.
3,400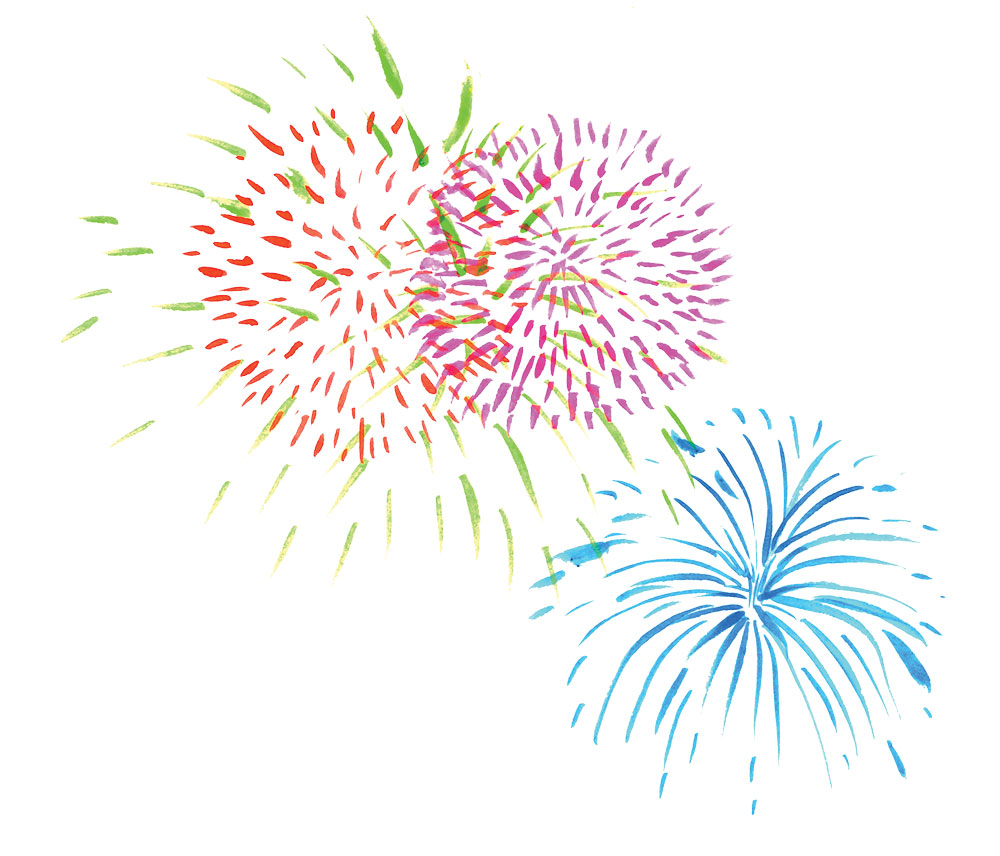 Average amount of fireworks shot off per night during Globalfest.
900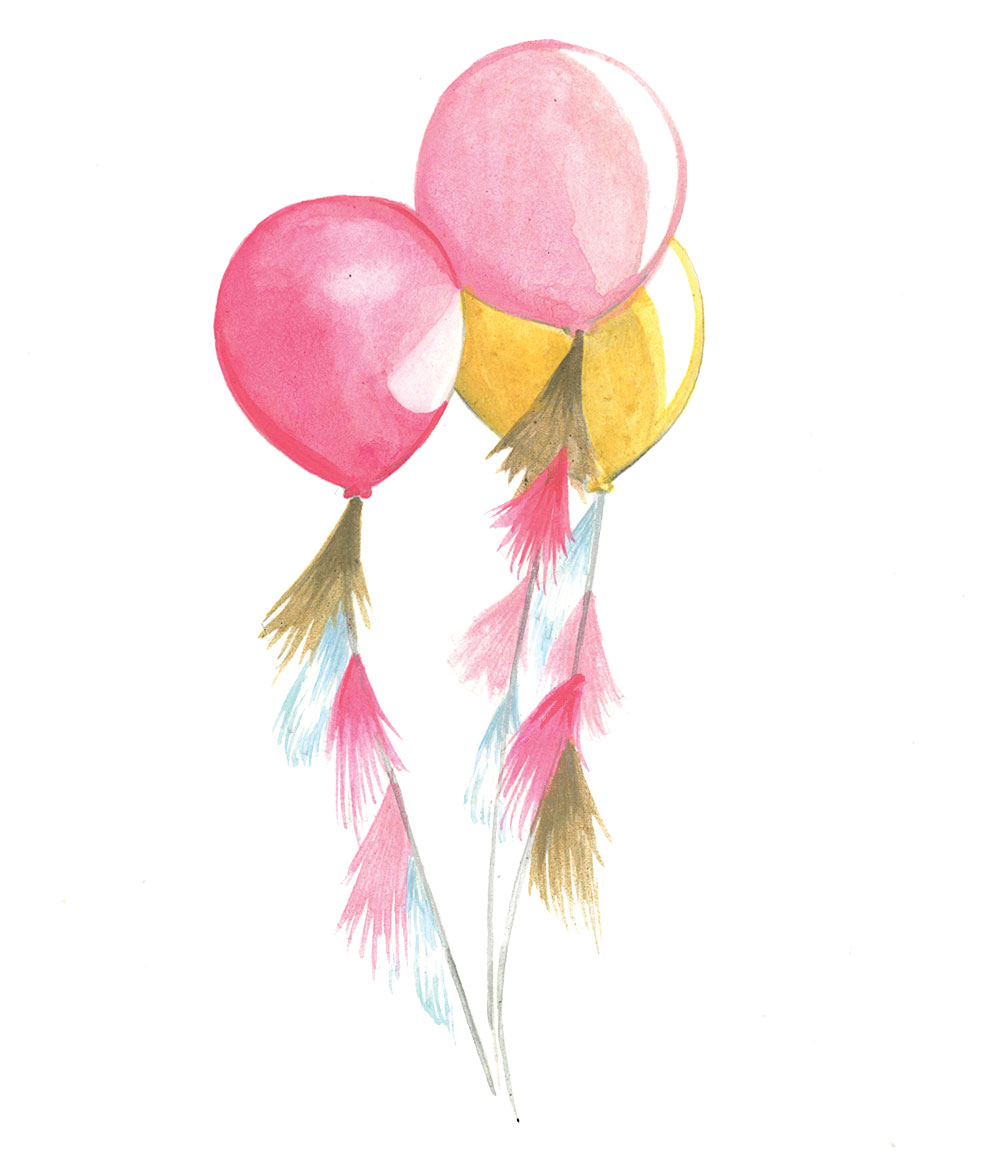 Applications received by the City in 2015 requesting use of Calgary's green spaces for things like weddings and family reunions.
457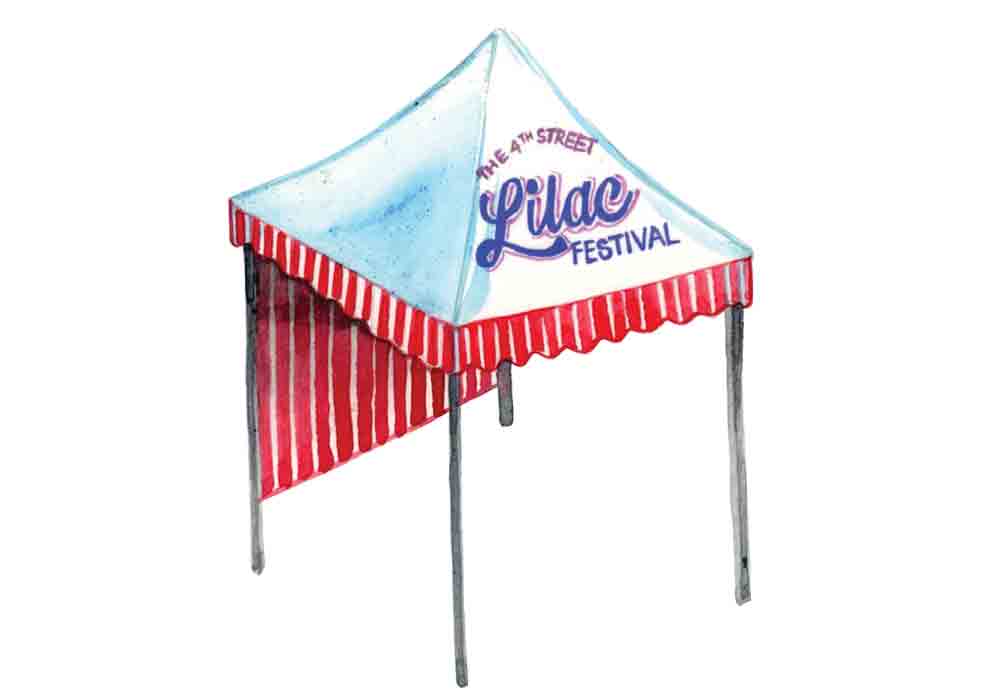 Booths at Lilac Fest in 2015.
68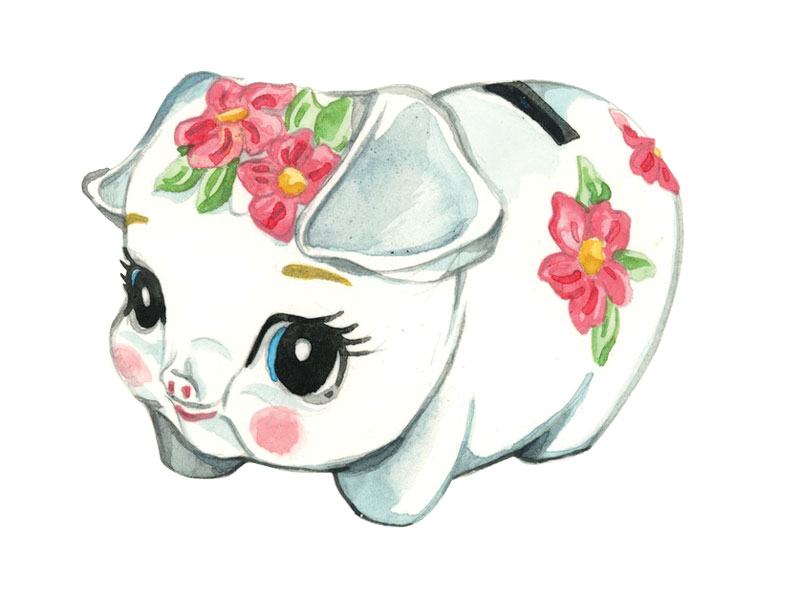 Percentage of Sled Island's budget that is self-generated (not public funding).
46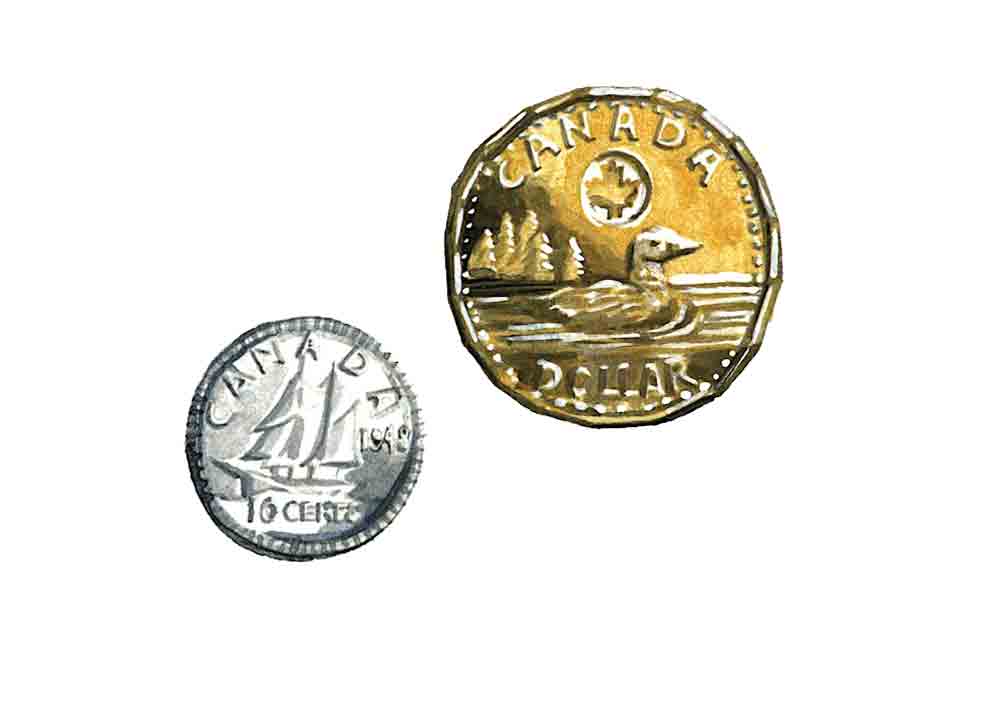 Average amount, in dollars, spent by patrons at Lilac Fest.
76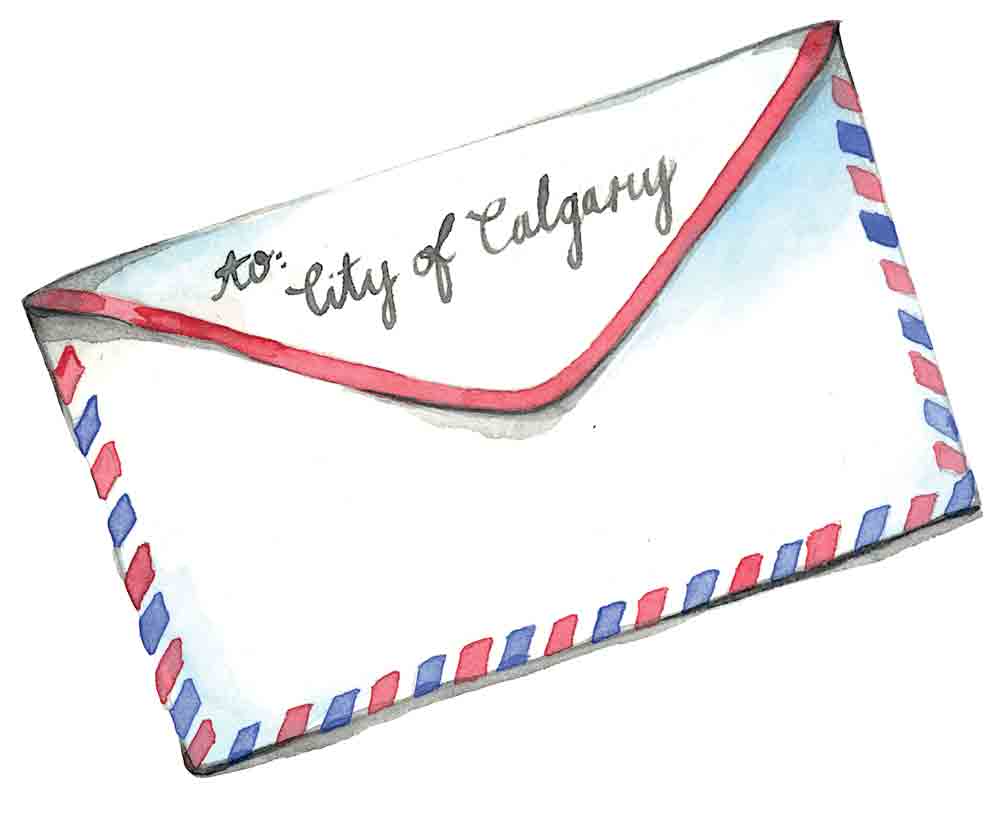 New event applications the City of Calgary handled in 2015.
10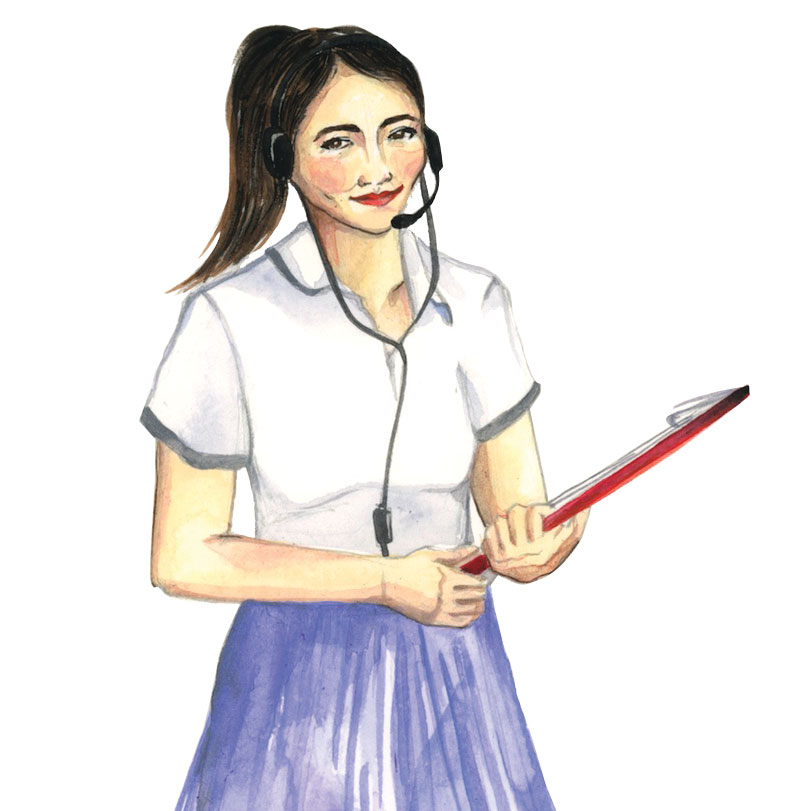 Number of full-time, year-round staff for the Calgary Folk Fest.