Where is it: The Roxbury location in the Beltline is located at 200, 1006 11 Ave. S.W. (Work Nicer also has another location on Stephen Avenue).
Office size: 6,000-square-feet
Number of employees: 5
Number of co-work members: 275
Number of meeting rooms named after famous movies quotes: 2
In 2014, Alex Putici co-founded the Calgary chapter of 100 Men Who Give a Damn, an organization where members meet to learn more about three local charities, then donate $100 each to the one that gets the most votes. Looking around during one of the quarterly meetings at a local brewery, Putici was inspired by what he saw.
"What was happening was amazing in that there was 100 different people that under no other circumstances would ever connect. So you have this 19-year-old landscaper and this 65-year-old downtown oil and gas guy and they're sitting there, drinking a beer, which is a great equalizer. And so it's just like this is some incredible magic that's happening," he says.
That made Putici wonder: "How do I do this every day of the year and not just four days a year?"
The answer was Work Nicer Coworking. Putici founded the co-working office in December 2015, which eventually settled into its current Stephen Avenue location. A second location, known as the Roxbury office, opened in the Beltline in March 2018 and there are plans to open a third office in Edmonton soon. Members can pop in to any of Work Nicer's locations and the company has its own fleet of bikes that they can use.
Work Nicer's new Roxbury office is on the upper level of a building that dates back to the early 1900s and features original brick walls and ceilings that give the space an authentic, industrial feel. Private offices belonging to companies like Next Architecture, White Whale Analytics and Field Media Lab run along the outer edge of the space while open, public work tables are set up in the middle of the office for all members.
By creating a space that is stylish and comfortable to work in while promoting "accidental, serendipitous collisions to happen" through its open, connected layout, Work Nicer has created a space where individuals from any industry or background can find a community.
"Nobody succeeds alone," Putici says. "Even if you're around people in a coffee shop, it's not the same as knowing okay, even though I don't necessarily know this person yet at Work Nicer, I know that they're going through or have went through the same stuff that I have. You know the struggle are all the same. I think that [it's] important to see people because sometimes you just need to get more viewpoints. See other people truly working. Like okay, there's no good excuse. I can do it too."
Take a look inside Work Nicer's new Roxbury office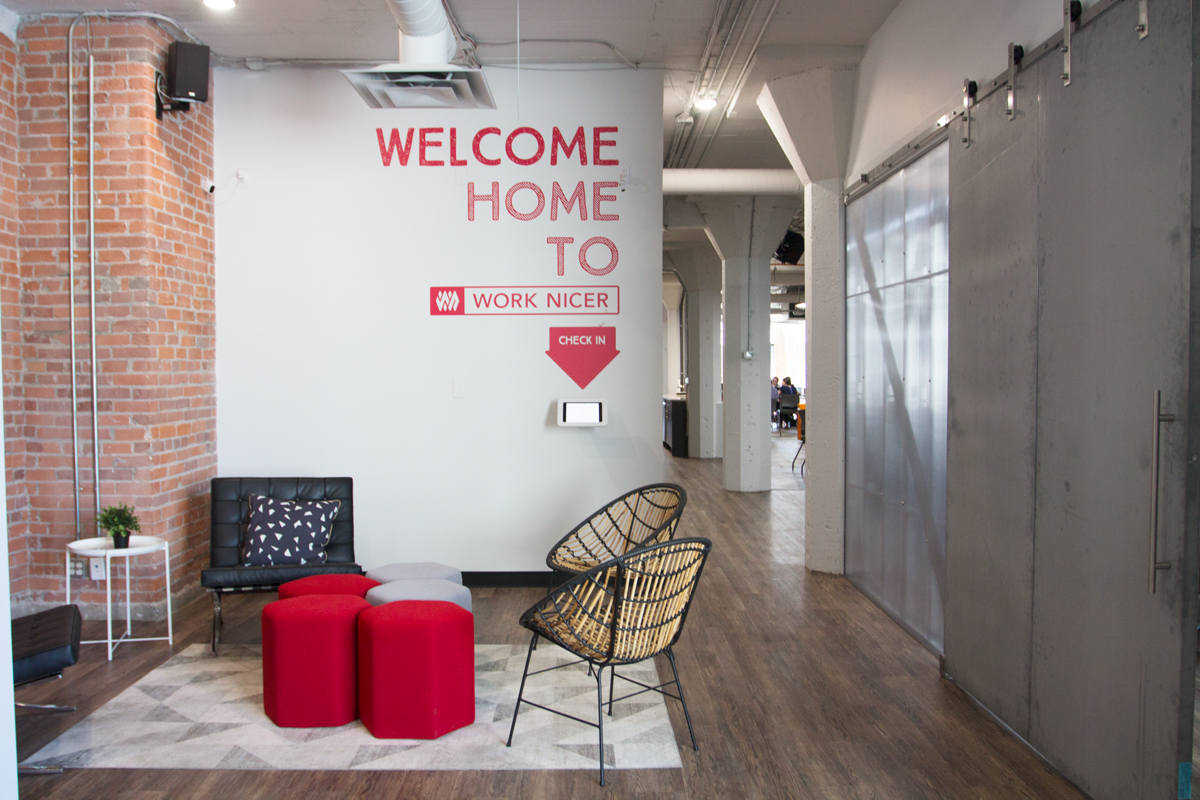 Visitors can check in with what Alex calls Work Nicer's "virtual receptionist." It sends a text message to the person they're visiting inside of Work Nicer to let them know their guest is here.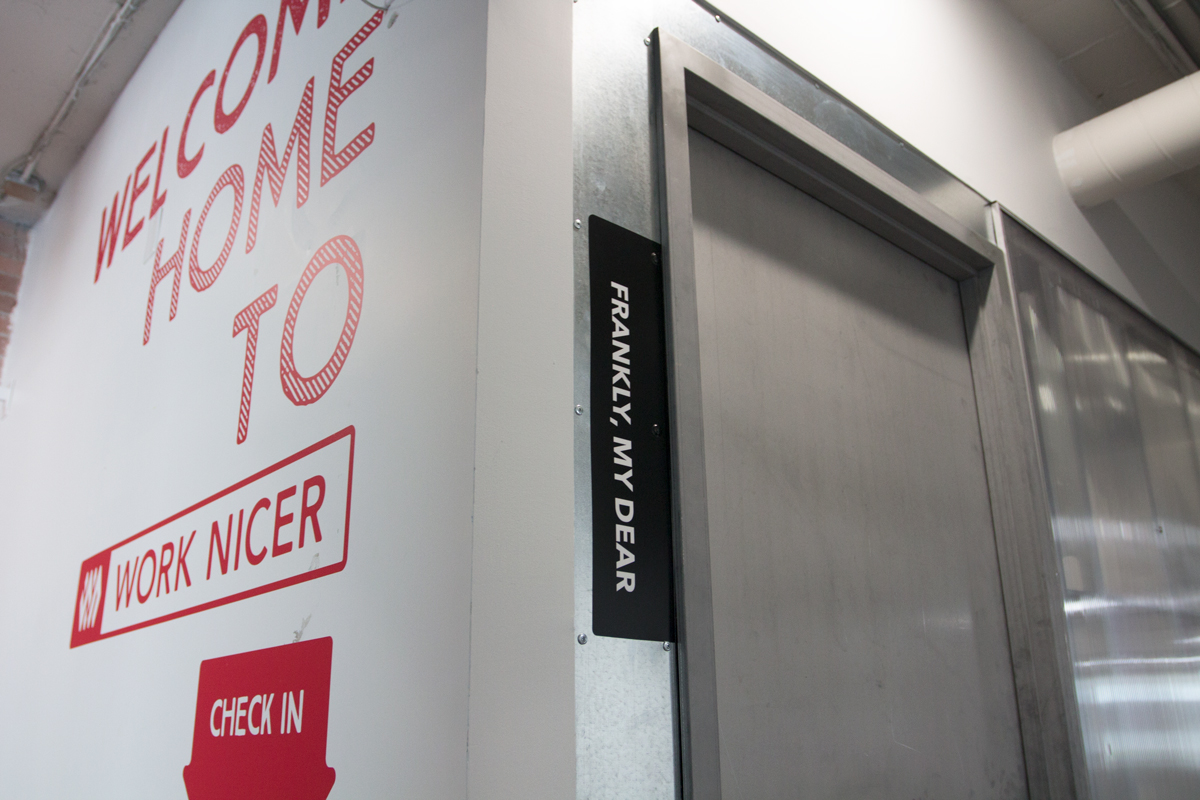 The meeting rooms have names like "Frankly, My Dear" and "Yippee Ki Yay," which are partial quotes from movies like Gone With the Wind and Die Hard.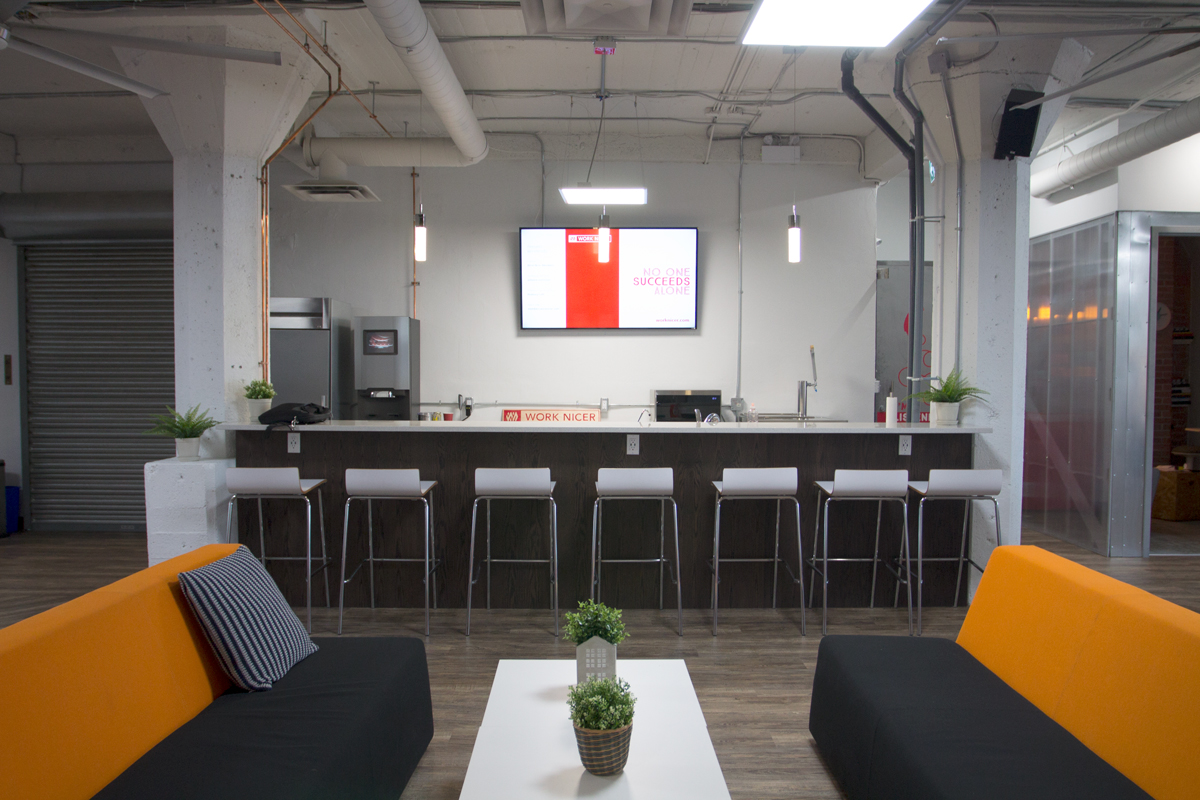 There's a central kitchen area where members can have lunch or grab some Rosso coffee. On Fridays at 4 p.m., members and guests gather in this area for "Drink Nicer," a time where they often share stories or just hang out as a group over drinks.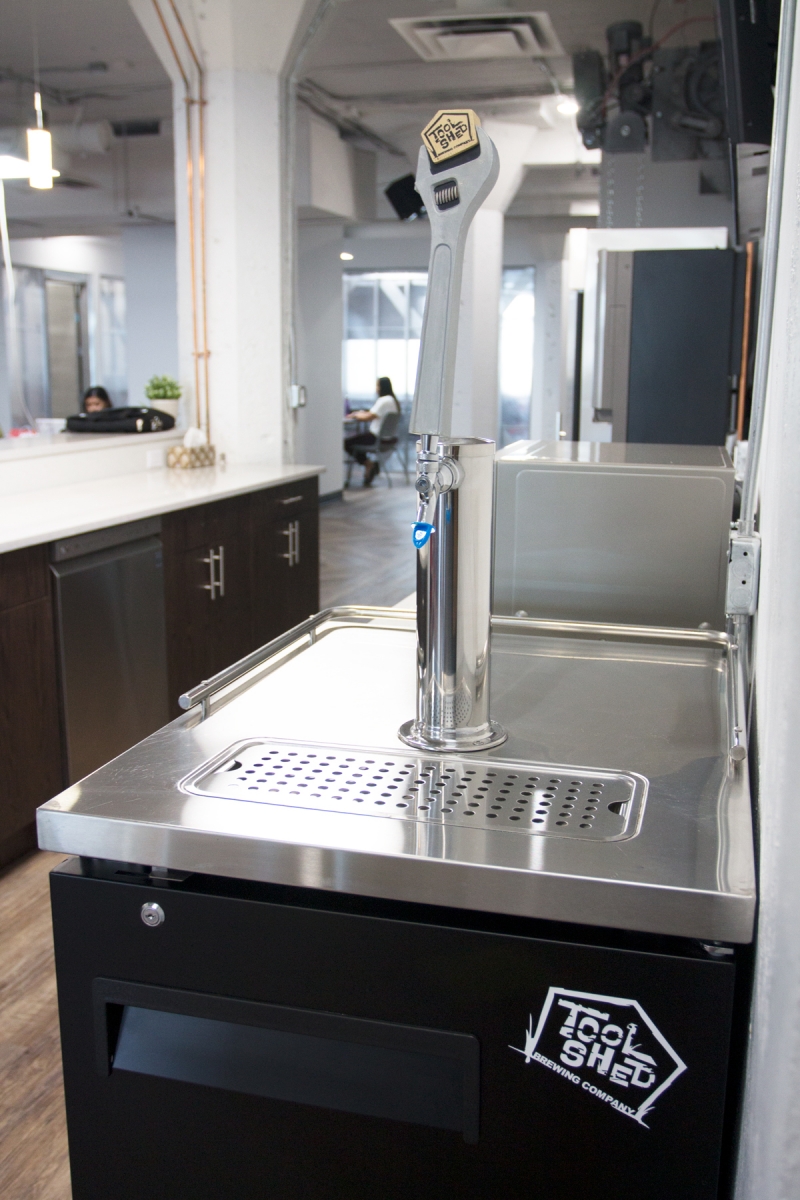 Work Nicer also has beer from Tool Shed Brewing Co. on tap.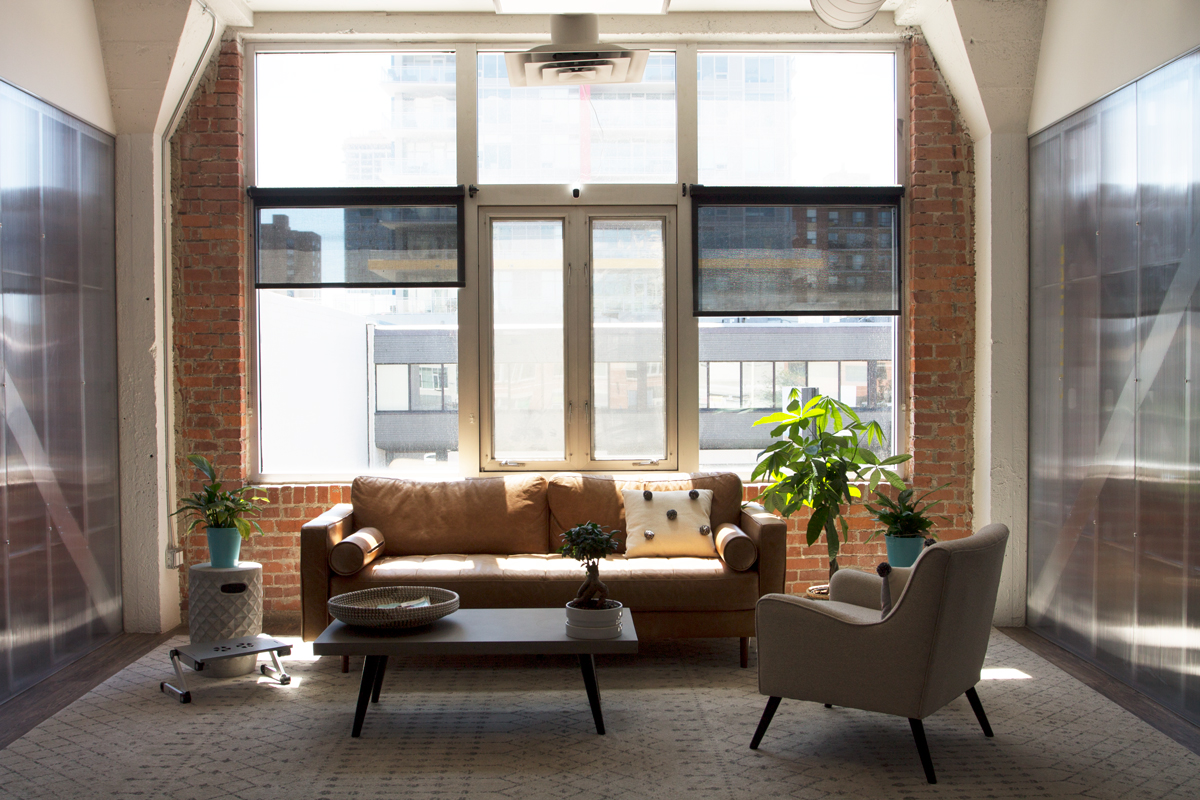 The office's most Instagrammed spot is set up like a stylish living room. Members can just hang out here or do some work if they need a change of scenery.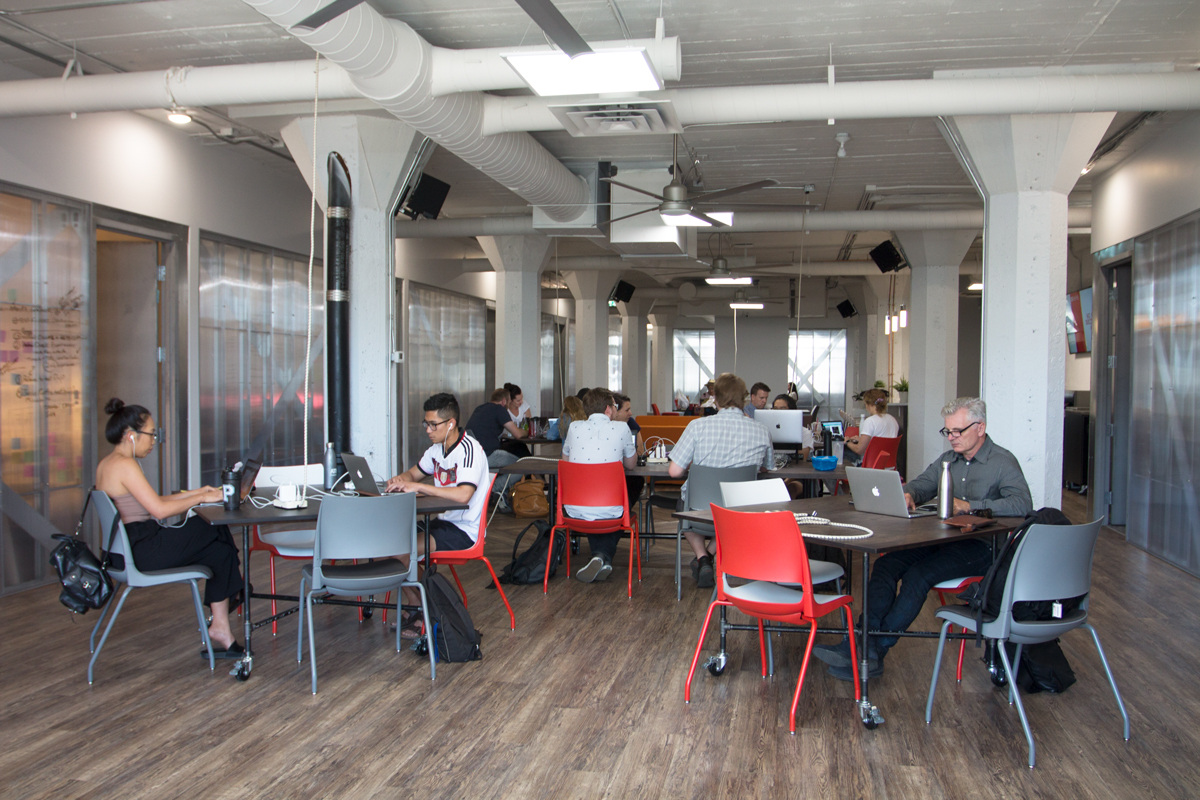 Any member can grab a seat at one of the tables in the middle of the office. The tables are on wheels so that they're easy to move around if needed.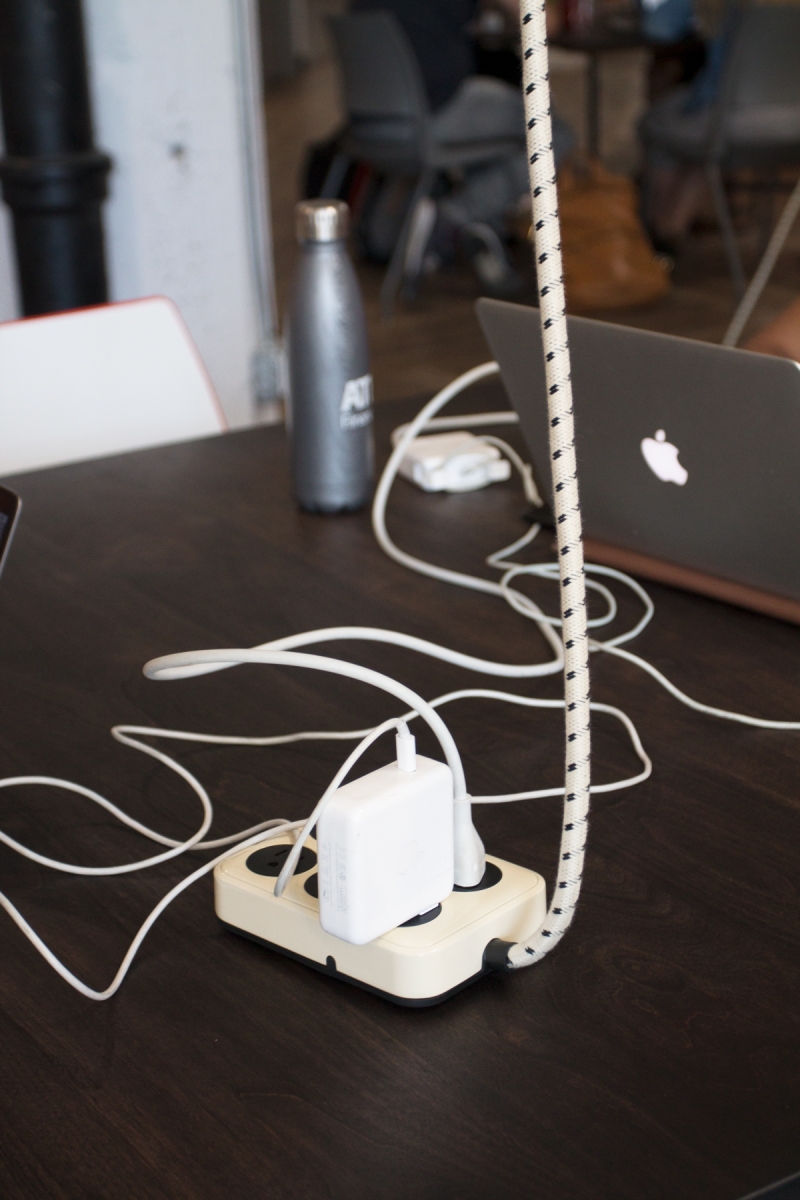 Black and white power cords hang from the ceiling over each table, making it easy for members to charge their devices whenever they need.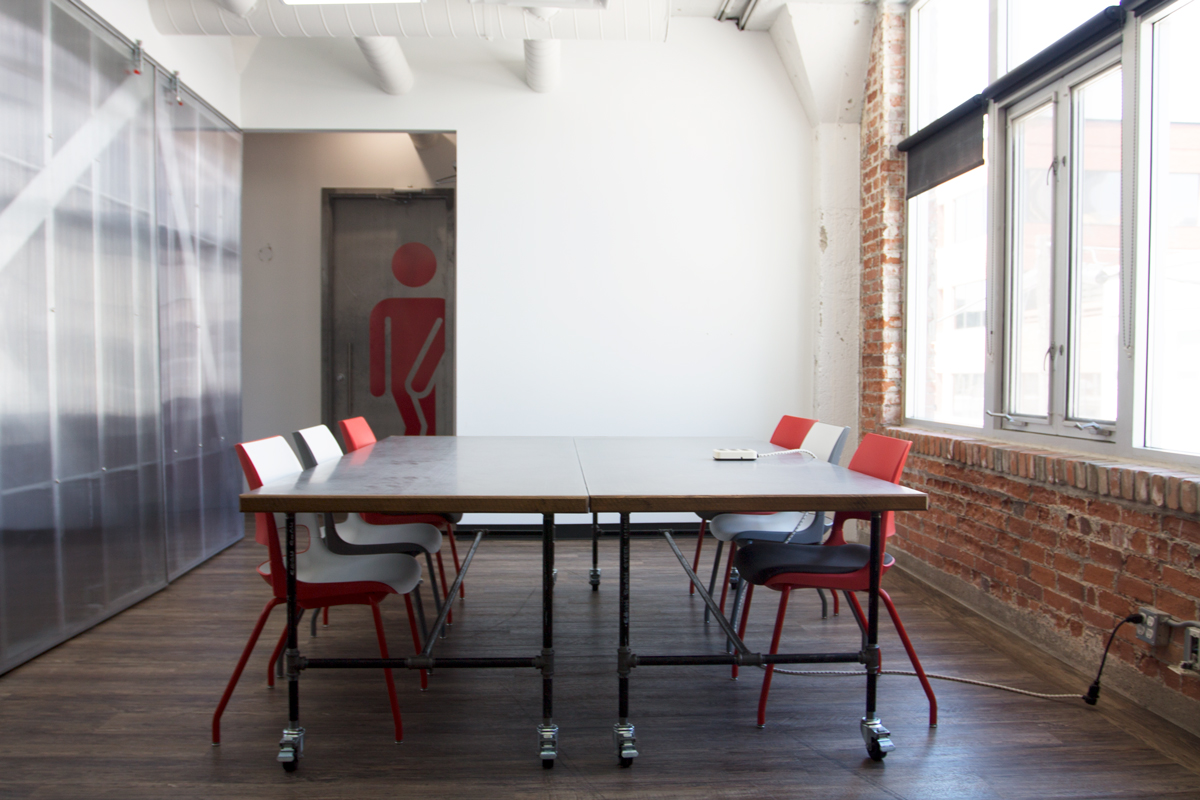 Work Nicer also has a few areas where larger groups of people can sit together. To the left is an enclosed meeting room whose walls can be opened up to create one extra large meeting space. The enclosed meeting room walls are made with a product used in greenhouses, which Putici says can be written on like a whiteboard and provide just the right amount of privacy and sound quality.
Do you have a suggestion for a Calgary office we should feature next? Tell us what makes the office space notable and, when possible, supply a few photographs for reference. Let us know.