Back in 2011, when she was 18 years old, JorDen Tyson decided she wanted to try figure skating. At the time, Tyson was uncomfortable in her body, having gained more than 70 pounds during her high school years, and was uncomfortable talking to strangers. She tended to be ambivalent about everything – no strong likes or dislikes. So when she felt strongly about figure skating, her mother, Trish Tyson, reached out to a coach listed with Special Olympics in Calgary.
JorDen has autism, a diagnosis she received at 20 months old. As a toddler, she wouldn't speak and would rock her body. But as she grew older, she learned to sign, and then speak and eventually joined the public school system.
Growing up, JorDen didn't play many organized sports, mostly because coaches or instructors were uncomfortable teaching students with intellectual disabilities, her mother says. Her parents were able to find a dance teacher for JorDen and she studied dance until her mid-teens, but that ended when the instructor moved away. JorDen's weight ballooned soon after.
But figure skating has changed her life.
Within two years of her first skating lesson, JorDen qualified for nationals with Special Olympics Canada. By then, the Calgary-born skater needed more advanced coaching, but the Tysons had difficulty getting local skating clubs to even return their calls. With the help of Skate Canada, they eventually found two coaches to work with JorDen and a home at Lake Bonavista Figure Skating Club, where she still skates today.
Now 25 years old and a muscular 120 pounds, JorDen is currently the top-ranked skater in the world in her level, having won a gold medal at the world Special Olympics in Austria last March wearing a Spanish-inspired red dress with an ornate black-mesh skirt.
"I love it. I'm not scared at all," she says during an interview in the Tyson family living room, her medals on the coffee table, as we look through her competition photos.
Adds her mother: "if you could put a bed right beside the skating rink and she could go straight from her bed onto the ice, that would be perfect for her."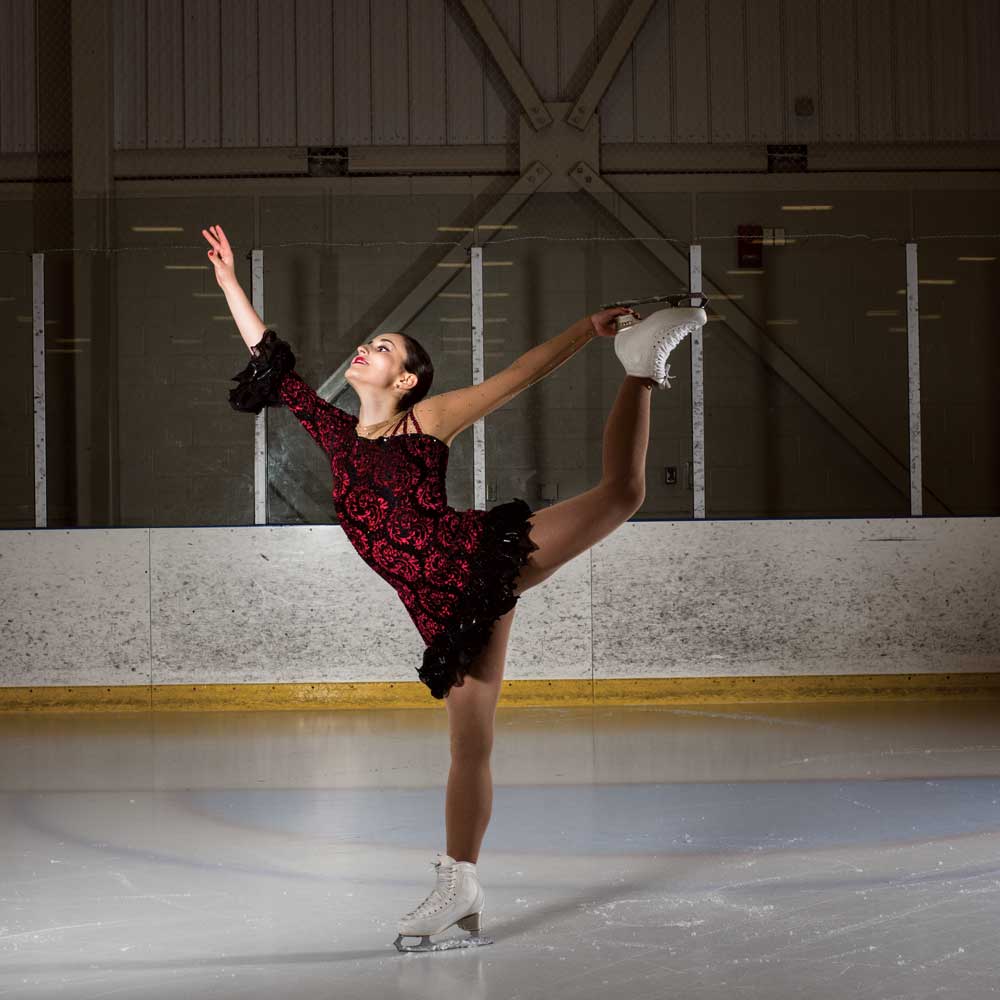 The difference in JorDen over the last seven years is nothing short of remarkable. She smiles shyly in photos from her high school graduation in 2012, dressed in a pink gown in size 18, the largest she'd worn, while in a photo from a recent family wedding, she shows off muscular arms in a fitted red dress, wearing her favourite red lipstick and false eyelashes.
On ice, JorDen has worked her way through the progression of jumps, perfecting all her singles except the axel (the toughest of the single jumps requiring one-and-a-half rotations). Off ice, she runs on the treadmill daily, and does strength training, ballet, yoga and Pilates workouts weekly, along with regular lessons in rhythmic gymnastics.
Her off-ice training also involves a nutrition program. JorDen wakes at 4:30 a.m. before her morning training sessions and makes her own oatmeal, topped with berries and honey, before heading to the rink. She has given up bread, sugar and soda pop for skating and eats every few hours, often salads with a focus on protein. A nutritionist that the family consulted said that if JorDen doesn't eat frequently, she could lose a few pounds a week with her training schedule.
JorDen's plans are to represent Canada again as a figure skater at the winter Special Olympics three years from now.
"I don't get nervous at all. Not at all," she says.
"You do get butterflies," her mom reminds her.
"I get butterflies. I don't get nervous. I get excited."
Some of the biggest changes in JorDen don't show up in photos. She is much more comfortable speaking with strangers these days; she has done radio interviews and even gave a presentation at a school (with the support of her mom in the event she couldn't find the right word or wasn't sure how to answer a question). Last November she travelled to Ottawa and was honoured in the Canadian House of Commons along with fellow Special Olympic medallists.
JorDen has also benefitted socially from Special Olympics. For the first time in her life, she has several close friends and a boyfriend, Darby, whom she met through the program. "Special Olympics has built a community for her," says Trish. "Too many times, kids like JorDen are not given a chance. Special Olympics opens the door to say they can do this; she has that right."
JorDen still lives at home and her parents have postponed their retirement plans in order to provide their daughter with the financial and logistical support she needs to continue with her current skating schedule. People with special needs tend to have a shorter life expectancy. Many don't partake in regular physical activity, partly because there aren't organized sports programs for them, says Trish. They often lack friends and other social supports as well, factors that also contribute to poor health.
In this way, JorDen is proud to be a role model for others with special needs.
Her message: "Don't give up on your dreams. Never give up."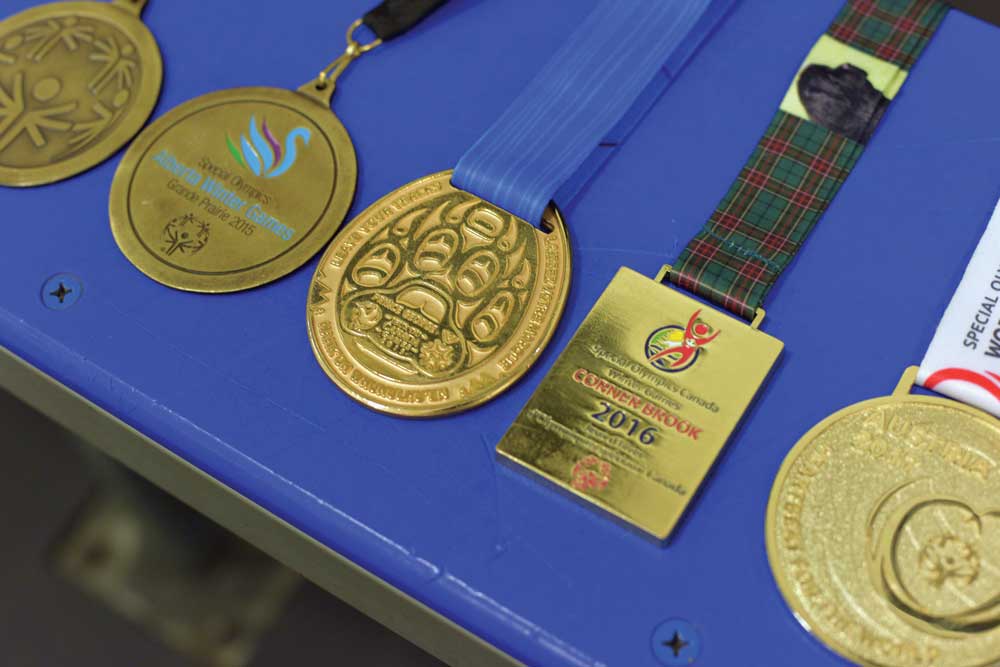 A few of the medals that JorDen has won over the years.