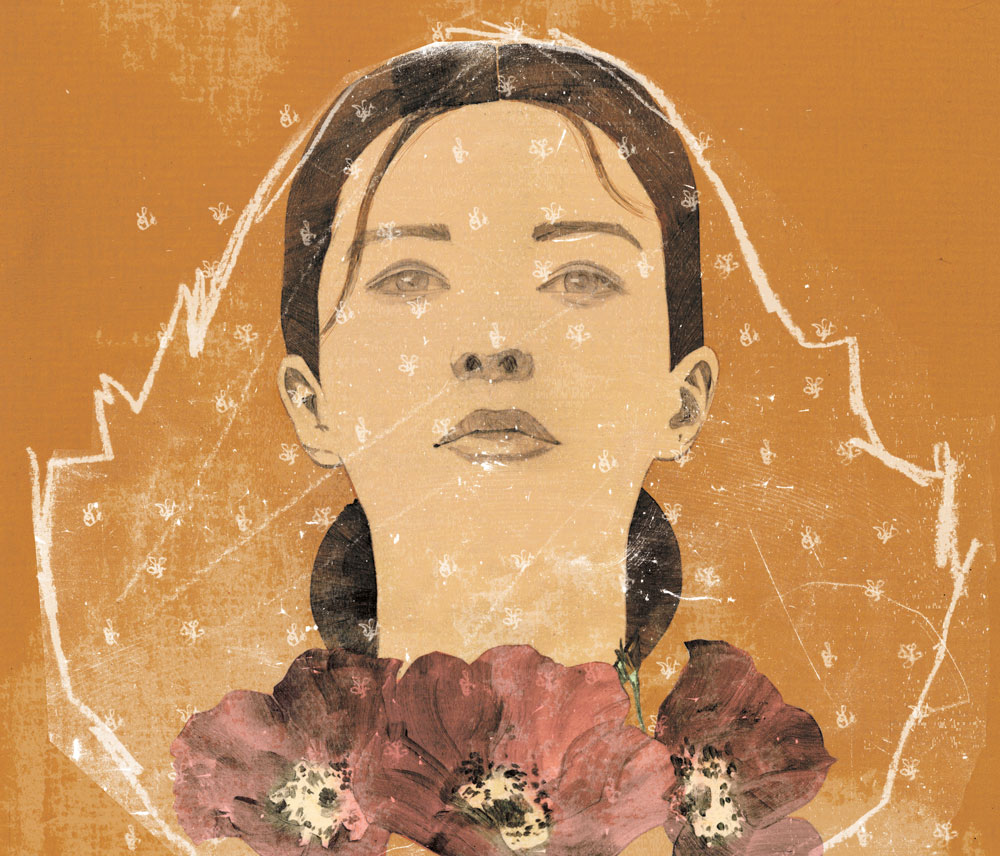 Illustration by Karen Klassen
Playwright John Murrell has had a good season so far. The 40th anniversary production of Waiting for the Parade, his play about Calgary women on the home front during WWII, and his latest work, Fat Jack Falstaff's Last Hour, both hit the stage last fall. This month, Calgary Opera is remounting Filumena, an opera for which he wrote the libretto. Filumena tells the true story of an Italian immigrant to the Crowsnest Pass who gets involved in her lover's bootlegging business in the 1920s. It's interesting to note that two of those three stories are set in the Calgary region, a common backdrop for his work. "I think I could almost say every other play is set here," says Murrell.
But telling local stories isn't something Murrell feels forced to do. If anything, writing about his surroundings is as natural for him as living. "There's the idea we often hear that anything a writer writes is autobiography, because it is how you feel and how you perceive the world," he says. "In a way, I'm always writing the story of the world as I see it."
Murrell says when he and his fellow playwrights were starting out in the '70s, there was a sense that there was rich material to be mined at home, which could be brought to audiences who would see their stories reflected back to them. "At the time Waiting for the Parade was written, it was very important to Canadian theatre to tell our own stories in our own voices. The Canada Council for the Arts had sort of put that as a mandate, that we were creating Canadian theatre and that meant Canadian plays on Canadian subjects."
Though some would balk at the chances of homegrown content competing with the deluge of international media, especially coming from our neighbours to the south, Murrell, whose plays have been performed around the world, thinks the fact we don't boast of ourselves the way other cultures do is a unique facet about the Canadian sensibility.
"Other cultures, in sometimes patriotic or jingoistic ways, have trumpeted who they are, what they are and how they feel and think, but then that leaves a unique Canadian voice about the Canadian experience for us to revel in," says Murrell. "I think our audiences get that."
Calgary Opera performs Filumena Feb. 4, 8 and 10. For more information visit calgaryopera.com.