She makes a living stomping down runways and staring down cameras with her captivating gaze. But here, up in a faux living-room suite on an upper floor at the downtown Hudson's Bay, Hannah Donker pauses in mid-conversation to apologize for not making good eye contact.  It's a display of down-to-earth humility from the 26-year-old model, who was back in her former hometown last September to lead the runway show of HBC's fall-winter clothing lines.
The Calgary-raised ingenue was thrust into the spotlight last June, having landed the role of The Weeknd's love interest in the moody "Secrets" video, shot in the architecturally striking Toronto Reference Library. As of the end of last year, the music video had exceeded 70 million views on YouTube. The Bay's fall show in Calgary featured projections of the video, creating larger-than-life images of Donker floating over the department store's walls.
The video has brought about a major career shift for Donker, who says she wasn't expecting the level of attention it has garnered and laughs at the suggestion that she's now attained a level of fame in which she might start demanding red M&Ms and no other colour on her rider. "Who does that? I want to know!" she says.
"I'm still in shock that people are excited to see me. I'm just Hannah Donker."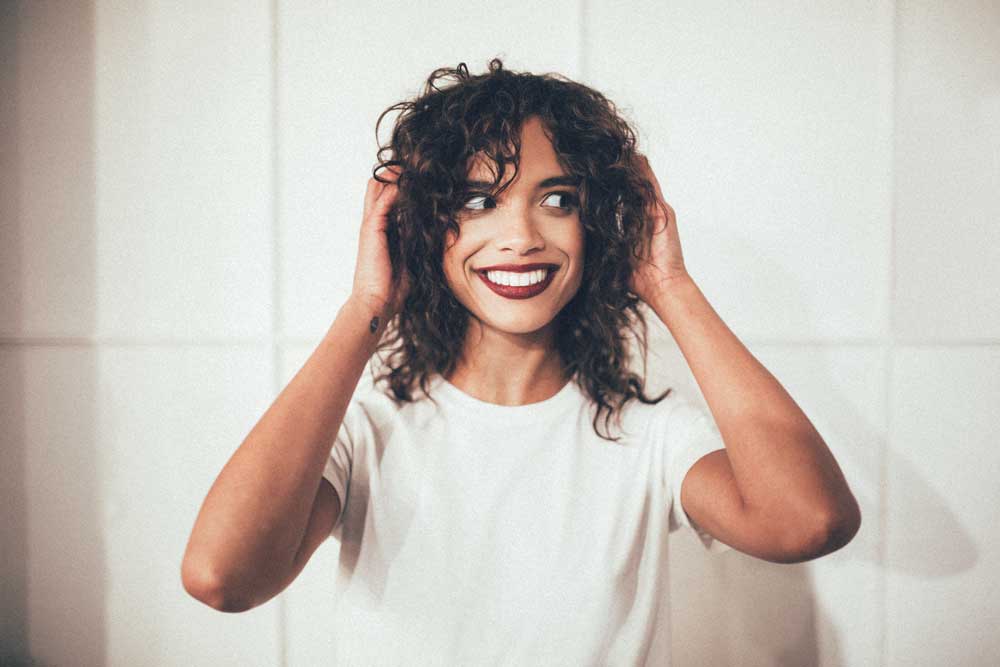 Donker, who is British-Jamaican, moved to Calgary when she was 10 and began her modelling development with local agency Mode Models. She was "rediscovered" in 2015 by Dallas Bugera, who was working with Elite Toronto, and has been modelling full-time ever since.
Donker's return to Calgary as the face for the Hudson's Bay "Be Yourself" campaign was a unique opportunity to work on home turf. "It feels awesome to rep my city," she says. It also gave her some much-appreciated time to see her family in Calgary. Represented by Wilhelmina Models in New York and L.A. Models in Los Angeles, Donker is a frequent flier between those two cities. The release of the video kicked her travelling into an even higher gear. "I'm basically living out of a suitcase, on a plane," she says.
Back in the heyday of MTV, the channel that famously announced its presence to the world with "Video Killed the Radio Star," an appearance in a chart-topping music video could provide a significant career boost for a young actress or model – think Courteney Cox literally being picked out of the crowd in Bruce Springsteen's video for "Dancing In The Dark" circa 1984. What's surprising is how the video format has made a resurgence as a star-making vehicle even as MTV and other channels like it are now more interested in teen moms and teen wolves than playing music videos.
That, of course, is due to the widespread reach of online platforms such as YouTube and VeVo, which can turn music videos viral, reaching into the billions of views. For a model or relatively unknown actress, a memorable appearance in a viral video can mean instant celebrity, as it did for Emily Ratajkowski following the release of the video for 2013's "Blurred Lines." On another level, artists like Beyonc are putting video on par with music in feature-length visual albums such as 2013's surprise drop Beyonc or her acclaimed Lemonade in 2016.
According to Mode Models president and CEO Kelly Streit, it wasn't so long ago that a music video would have had little to no impact on a model's career, and the only thing that truly mattered was the cover of Vogue Italia. "There was a time where you had to be one or the other [a model or an actress]. If you were an actress, you couldn't be taken seriously as a model and vice versa." Now, Streit says, that crossover is beneficial. In Donker's case the appearance in "Secrets" will have an indelible effect on her career. "[Hannah] will always be the girl in the 'Secrets' video for The Weeknd, forever," he says. "It's not something that's fleeting … the views are going up. It's something that she'll always have in her arsenal. You can never take that away."

Since the release of the video, Donker has continued to make waves, appearing on the fashion-insider pages of the online publication Coveteur, where she shared a few secrets of her own from her skincare regimen, and in commercial modelling campaigns for Lululemon, Dynamite and Free People. While she says she's grateful for the exposure "Secrets" has provided her, she's not just sitting back and waiting for the opportunities to fall in her lap. Prior to her Calgary trip, she had spent the relatively quiet period that follows New York Fashion Week attending casting after casting. "I had six [in two days] and it's a slow time," she says. "It's time to go."
Donker will admit that when it comes to modelling, one of her dreams is a heavenly one  – walking the runway as a Victoria's Secret angel. "I saw the casting directors this year," she says. "I didn't get the callback, but I was like, 'I'm here. This is crazy.'" Only time will tell whether or not her video foray will open the door to more acting roles. "It's a whole other beast on top of modelling," she says. "I don't want to tackle it just because I can. I want it to be genuine and do really good work."
Over all, Donker credits every opportunity she receives to her positive approach. "If you go into something with a great attitude, great energy and just be happy in the moment, anything can happen," she says. "If I came in wanting things and having that different mindset, I don't think I would be where I am. I'm never like, 'I want this or that.' I'm just lucky to be able to do the job that I do."