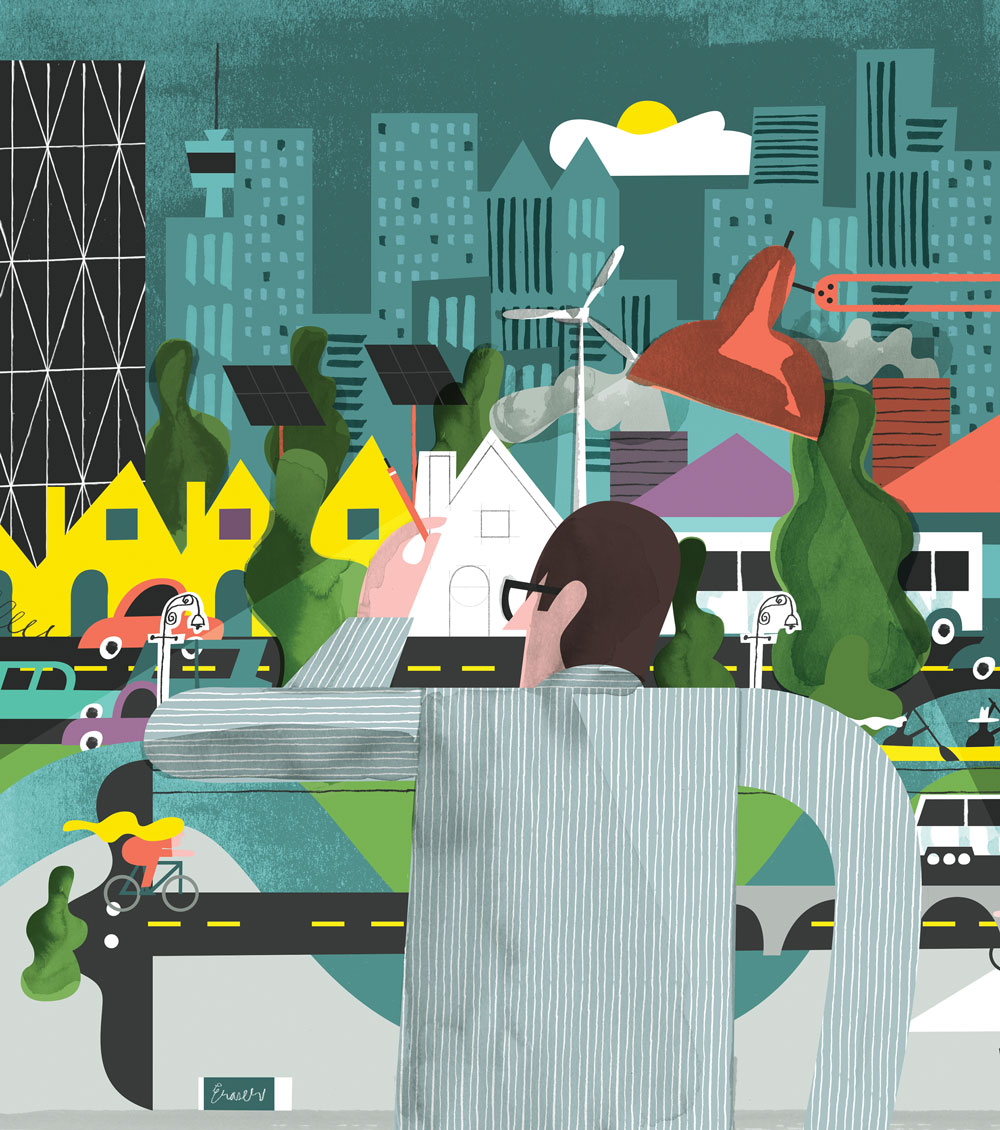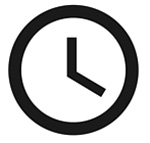 10 minute read
Each year, expanding families, new migrants from within and outside Canada and other fresh faces contribute to Calgary's growing population, creating new challenges and opportunities for architects and homebuilders in our city. Sustainability, flexibility and accessibility are becoming important considerations for many Calgarians who are approaching the home-buying process from different ages and stages in life.
An estimated 1.23 million people currently call Calgary home, and the city's population is projected to grow at an average rate of two per cent each year for the next decade. Caroline McDonald-Harker, a professor of sociology at Mount Royal University, says shifting demographics, including a recent rise in immigration, have a "domino effect" on the city's housing market. "Calgary has increasingly been attracting newcomers, not only nationally but also internationally," McDonald-Harker says.
This has impacted not only our population, economy and culture but also our housing needs and preferences. "In Calgary, what this creates is demand for home-design innovation," McDonald-Harker says. One solution is to create houses that offer increasingly flexible living spaces, says John Brown, associate dean of research at the University of Calgary's Faculty of Environmental Design and the founding principal of design-build firm housebrand.
Brown says designers need to look beyond the needs of the current population to create homes with true staying power. "Rather than trying to predict what the future is going to be, we need to create buildings that can adapt to any possible future," he says. "I see the way that our houses have evolved, and I see how our clients' needs have evolved.
"Really, the challenge is not to try to build a house that reflects current changes, but that can reflect any kind of change. So you design for flexibility."
Brown says Calgary's homebuyers are a diverse group comprised of locals, new arrivals from elsewhere in Canada and abroad, young couples, families and an increasing number of senior citizens. Data from the 2011 census shows nearly one in four Calgarians was born outside of Canada, and the largest proportion of new arrivals to our city are between the ages of 25 and 44.
However, Brown is quick to point out immigration is just one of many factors that contribute to the changing needs of the Calgary homebuyer. "Most houses are built on the paradigm of a 1950s family: Mom's in the kitchen, Dad's in the garage or in the den, the kids are playing around and there's a family room and a TV and a fireplace," he says.
The challenge, Brown emphasizes, is that 21st-century families increasingly don't conform to this traditional "family-living" model. "Mom and Dad both work; very few people eat dinner at the dining room table," he says. "You've got families where parents or siblings or children have to come back to try to make things affordable, you have people who are not in a relationship buying houses together."
Recently, Brown says he has noted increased demand for properties with more than one master bedroom, especially in situations where friends or roommates decide to get on the property ladder together. "And then you've got the aging population where you have people who want houses that are all on one level with one bedroom," he adds.
By 2022, the City of Calgary forecasts that 14.4 per cent of its anticipated 1.37 million citizens will be senior citizens, a six-per cent increase on today's figures. "Seniors are saying, 'We want flexible home designs,'" says McDonald-Harker. "This allows them greater independence. They're looking to live in communities where they can be independent as long as possible. They're looking for communities where they can walk, or they are close to public transit or amenities."
Brown says that, while on the surface it might make sense for designers to start planning properties with aging baby boomers in mind, this might not be a feasible long-term solution. In Calgary, for example, many builders are shifting their focus to higher-density living, including condominiums central to downtown.
"Thank goodness, we're moving into the core," says Brown. "But the problem is that [downtown condos] are all designed for the current population that wants to live there, which are singles, and married couples either at the beginning of their lives or at the end of their lives. What happens when that demographic changes and families want to live there?"
Rather than trying to predict the changing demographics of the city, Brown argues a more responsible approach is to create flexible spaces that can be easily adapted to the needs of each individual buyer. "If I'm going to build a two-master-bedroom house because I want to share it with my sister, then, when I go and sell it, do I have to find somebody else who wants that?" Brown says. "You end up building a house for the next person that's going to be buying it. And that doesn't work. You want a house that fits, but you also want to be able to expand."
McDonald-Harker says Calgary homebuyers are also becoming increasingly community-minded and aware of their environmental impact. "There are a lot of young families looking for green homes," she says. "They are looking for solar panels, or homes with enough property for gardens or access to compost. Or they are looking for communities with access to a community garden."
These, and other factors, make this an interesting time to be building and selling homes, says Ryan Hall, vice-president of marketing and communications at Bordeaux Developments and Baywest Homes, whose projects include Harmony, a community under development near Springbank. "The average customer is still sensitive to price and costs, but also increasingly interested in homes built using greener and more sustainable methods or materials," he says. "Builders have to value-engineer as best they can to ensure affordability."
Green features, Brown explains, are important considerations. But truly environmentally conscious homebuyers should plan for the long term when considering their next move. "The whole idea of resilience is really important to being green," says Brown. "It could be the most energy-efficient house in the world, but, if you design it so that nobody wants to live in it, or if you only live in it for a short while … then it's not very environmentally friendly."
In this sense, Brown believes Calgary has much to learn from the concept of the Dutch canal house, which he argues is one of the most sustainable forms of housing. "It's well built, and it's flexible enough to be able to accommodate somebody in the 1700s as well as the 21st century," he says. "You don't discard it, it doesn't wear out, it doesn't become obsolete."
Demographic changes and trends are important considerations for designers and builders, but, Brown says, houses also need to be flexible to meet the current and future needs of buyers. "People move because their house doesn't fit what they want," he says. "We've had lots of people, clients that we build houses for over the years, come back to us five or six years later and say, 'I love my house, I don't want to move,' and then there's a 'but.' The kids have grown. The kids have left. My parents are coming back. Now our adult child is coming back. All of those kinds of things."
Brown says houses have an average lifespan of 80 to 100 years, but the needs of the people who live in them evolve constantly. "Every five to 10 years, things change," he says. "You buy a house, you have no kids. Then you have one child. Then you have two babies, and then another one. Then they become teenagers.
"So where you once needed to have a space close to the kitchen so that little toddlers can play, you then need a family room where it's more removed. You might want a study when they're teenagers, especially young teenagers, where you are able to oversee their computer use."
Later in life, Brown says, homeowners might need to accommodate elderly parents, adult children or their own caregivers. Housebrand's FAB House (Future Adaptive Building) builds on this idea. The interior is able to adapt to different conditions as needed throughout the life of the home. Flexible storage, including shelves and wardrobes, is used to create distinct spaces, including bedrooms, wardrobes and home offices.
Houses built using a flexible model have staying power, Brown says. "It's a complete pain in the neck to reconfigure houses, so I wanted to create a house that anybody could easily reconfigure, not just every 15 years when it's time to do a renovation, but continuously," he says. "All you can do is create a system that can adapt to any potential future."
Hall says new neighbourhoods in and around Calgary need to be thoughtfully created in line with the "enduring values" of the residents. Harmony has been designed for its homeowners and residents to "age in place," which means that there is something for every stage of life.
"Aging in place means integrating, not segregating the generations," Hall says, adding the community's infrastructure and amenities were all planned in detail by a group of architects, urban planners and health and wellness consultants.
Birol Fisekci, president and chief executive officer of Bordeaux Developments, adds one of the most appealing features of Harmony is it offers a "jewel box" approach – a term that refers to homes with smaller square footage, but high-end finishes and features such as professional-quality kitchens, upgraded flooring and luxurious ensuites. It's a style of home that is becoming increasingly popular with empty nesters.
Having these smaller homes alongside multi-family units and larger detached homes accommodates a wide range of residents. "The reason this is important is the symbiotic relationships between age groups," Fisekci says. "The young provide vibrancy, the middle [offer] culture, lifestyle and coaching. The [older generation is] crucial, as they provide safety and mentorship through their presence in the community."
Hall adds that it is important to have "something for everyone," regardless of their stage of life. "This allows families in all stages of life to find a home that appeals to their individual values and needs now, while allowing them to grow in it for some time to come."