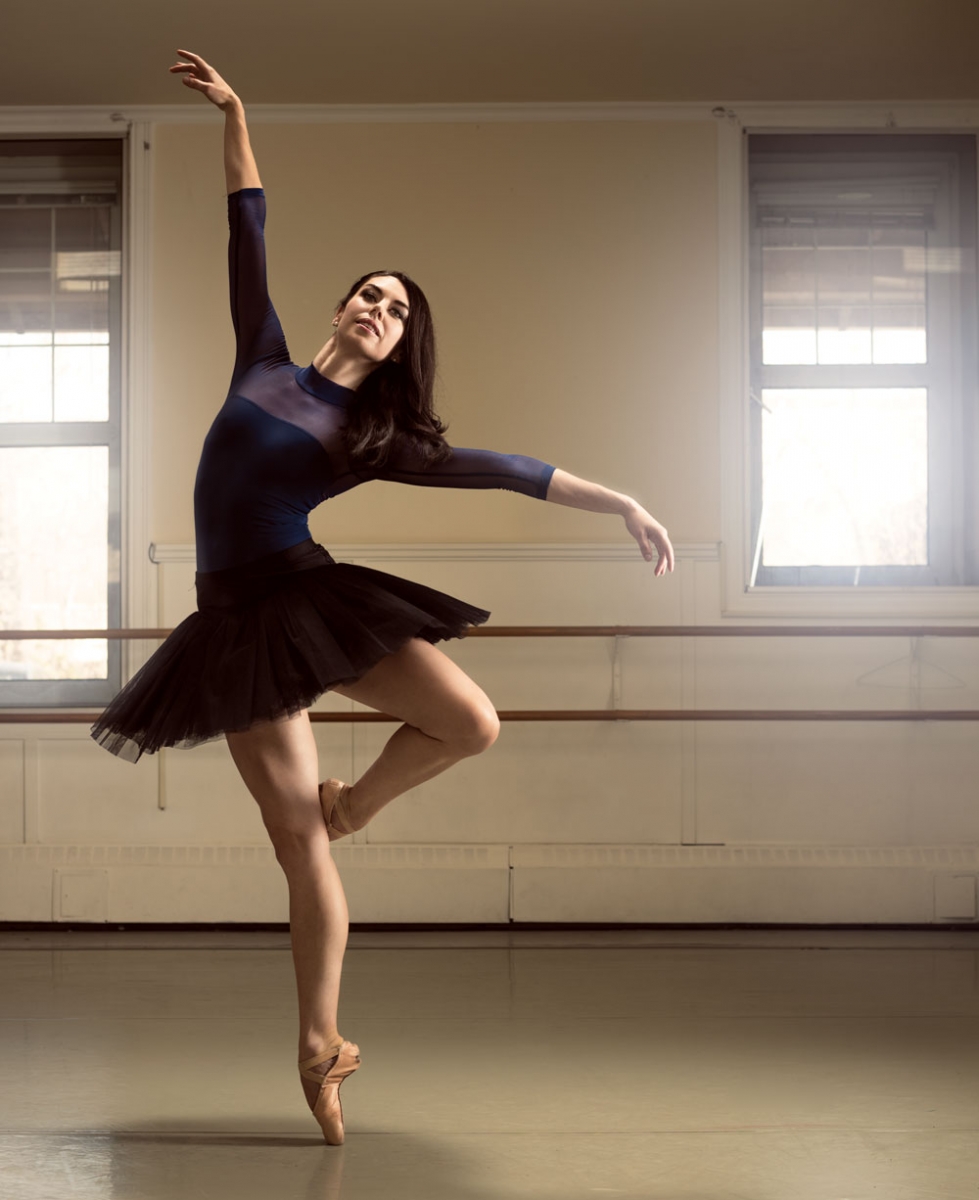 photography by jared sych; makeup and hair by Shauna Jayne
Twenty-one years after she performed her first public pirouettes as a child mouse in Alberta Ballet's The Nutcracker, Serena Sandford will take the stage again this month, dancing the roles of the Snow Tsarina and an Arabian dancer in the beloved Christmas ballet.
"This year has been a real homecoming for me," says Sandford, her hair pulled back in a ballerina bun after a sweaty morning dance class at Alberta Ballet's studio.
Growing up in Sherwood Park outside Edmonton, Sandford stood out for her height and grace in childhood ballet classes (even now, at five feet, eight inches, she's considered a tall ballerina). By age 11, she was invited to join the Alberta Ballet for its annual performance of The Nutcracker.
"That was my first taste of the professional world and I really fell in love with it," she says. "I remember being very googly-eyed over the professionals."
Sandford left Alberta at 15 to study with the prestigious Royal Winnipeg Ballet (RWB), joining its academic program for young ballet dancers. After high school, she joined the National Ballet of Canada and, one year later, returned to RWB as a full-time member of the company.
Sandford spent nine years in Winnipeg, dancing her way up the ranks to key roles like the Lilac Fairy in The Sleeping Beauty and the Sugar Plum Fairy in The Nutcracker. In 2014, lured by the double bait of proximity to her family and the reputation of innovative artistic director Jean Grand-Matre, Sandford signed with Alberta Ballet.
At 32, she's reached an age when many contemporaries have retired or are considering it. Her fianc, Michael James – a fellow ballet dancer Sandford met when they were first partnered together at age 15 in Winnipeg and started dating at 18 – retired several years ago and is now studying medicine in the United States. ("Long-distance relationships are very common in the ballet world," she says.)
Sandford is also contemplating what she'll pursue after ballet – teaching ballet and Pilates and studying nutrition rank high – but, for now, she has no plans to stop dancing. "It's been such a good change for me to come to Calgary," she says. "It makes me want to keep going longer than I'd planned."
Calgary has emerged as a dynamic, unique city for ballet, Sandford explains. With the Alberta Ballet's focus on pop-music collaborations like the Sarah McLachlan-inspired Fumbling Towards Ecstasy, ballet draws a younger audience here than in most cities. For a dancer, the new repertoire provides a challenge.
"The repertoire we dance now is so much more varied than it used to be," she says. "We're expected to do everything – classical ballet, contemporary, modern [dance]. For that repertoire, we have to be very strong."
To keep her body ballet-ready, Sandford typically does an hour of Pilates on her own every day, along with some weight and cardio cross-training, on top of her daily dance classes with the company. She dedicates much time to injury-prevention, getting regular massages and chiropractic treatments.
"Ballet dancers work incredibly hard all day long. It's physical, it's emotional, it's mental," she says. "People don't realize how much work it takes to make something look so easy on stage."
But it's not all work. When the Alberta Ballet dancers finish practice early, they're fans of the happy-hour special at nearby Aejo with its tacos and margaritas. "There are a lot of things about ballet dancers that would surprise people," Sandford says.
As far as ballets go, they don't get more traditional than The Nutcracker. Sandford, who has performed in The Nutcracker for 13 of the last 21 years, says it's easy for a dancer to tire of the Christmas ballet with its twice-daily performances and long-established tradition. But, when the curtain goes up, she still feels like the little kid who was dressed like a mouse and giddy to dance.
"When it comes to the show, it's always a bit magical," she says. "I still see it through the eyes of a kid."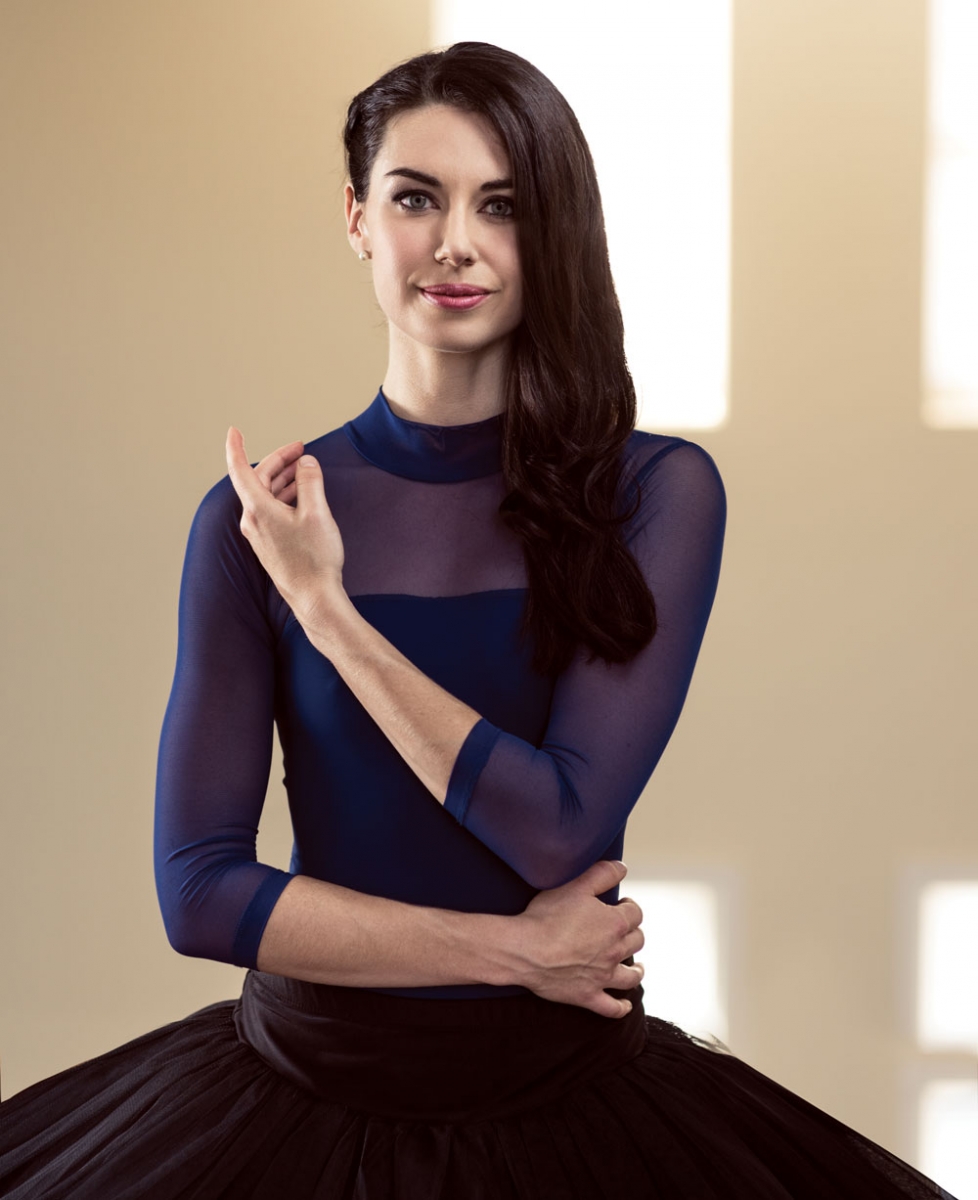 ---
Quick facts on the Alberta Ballet's The Nutcracker
The Alberta Ballet dances more performances of The Nutcracker than any other ballet in its season. (16 performances in Edmonton and Calgary this year).
Alberta Ballet has performed this version of The Nutcracker, choreographed by School of Alberta Ballet artistic director Edmund Stripe, since 2008.
The set in the party scene in Act 1 is modelled after composer Pyotr Tchaikovsky's living room.
The Alberta Ballet presents The Nutcracker from December 18 to 24. albertaballet.com.