Illustrations by Kagan Mcleod
Derek Pomreinke works in the City of Calgary's planning department. He remembers the day the Statistics Canada long-form census was cut. It was an uneasy first few hours. His colleagues believed the change would have long-reaching, negative effects, so they drafted a response right away, explaining how census information had proved reliable, comprehensive and invaluable to many of the City's programs.
"And I'm sure Stats Can received a metric tonne of those from everyone who relied on census data," Pomreinke says.
The City had relied heavily on data from the long-form census in order to operate many of its social programs. Having been in place since 1971, the long-form census, administered by contract workers, gathered social and economic information including citizens' immigration statuses, ethnic origins, income levels, child-care support payments, education levels, religious affiliations and labour market activities.
In 2011, the mandatory survey was replaced with the National Household Survey, a less-in-depth, voluntary document. The switch resulted in data that many, including Pomreinke, believe does not provide a complete cross-section of the country's social and economic backgrounds. And it left the City struggling to apply the available statistics accurately.
"People with lower incomes aren't always voluntarily filling out the survey, and so the median income may go up, and, therefore, the low-income cut-off might also go up. So, people might be ruled ineligible for these programs because we don't have a true idea of how their income relates to the community," says Pomreinke.
Research is important to any government administration. Canada's federal government creates its own research and funds that of others in order to inform policy decisions, including where to best spend resources, while measuring the effects of past decisions. All ministries conduct research in order to determine what steps they should take. And the federal government takes on research that few other research bodies can, simply due to the large amount of resources available with the results benefitting the economy, the environment and our national interest. Finally, at all levels, government also plays a role in the release of this research data and the public's access to the information.
The federal Conservative government of 2006 to 2015 became so well known for supressing or eliminating research and information – from the records of the long-gun registry to the scrapping of the long-form census, widespread elimination of government research positions and a change in the policy on how government employees were allowed to speak to the public and the media – that the question of access to research that informs policy became a campaign issue for both the NDP and the Liberal parties in 2015. Both parties included in their platforms the creation of an office that would make government scientific research more readily available and "unmuzzle" scientists.
The CBC's Fifth Estate documentary, Silence of the Labs, reported that, between 2009 and 2014, the federal government laid off more than 2,000 scientists and cut hundreds of scientific programs. During his campaign last year, NDP leader Tom Mulcair said that number (including federal researchers in the mix) was more like 4,000.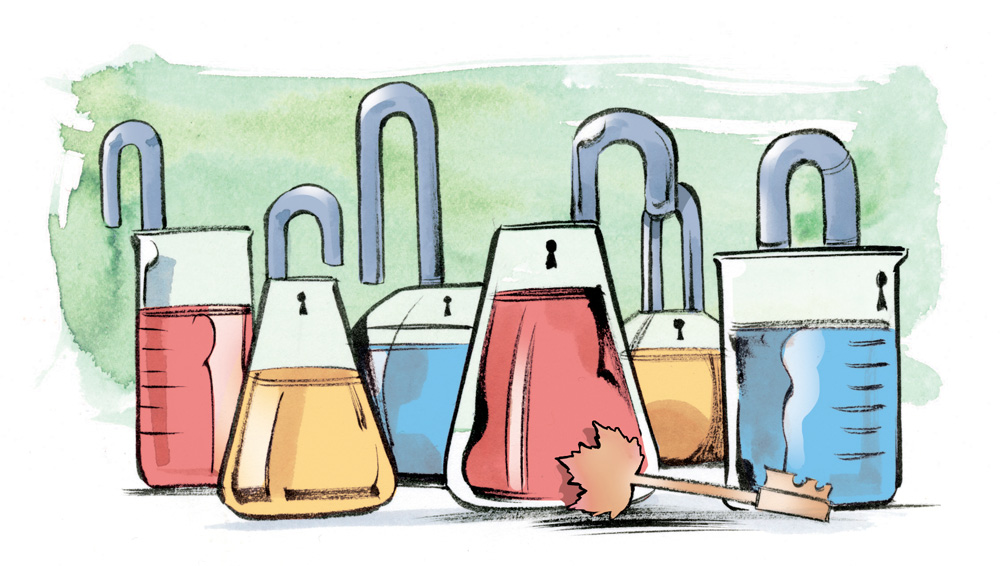 Within days of taking office, new Prime Minister Justin Trudeau unmuzzled public servants and reintroduced the long-form census. Trudeau's new cabinet ministry now includes a Minister of Environment and Climate Change along with both a Minister of Science and a Minister of Science, Innovation and Economic Development. It's an interesting change, since the previous government was often thought of as intertwining issues of scientific research with those of economic development.
Timothy Caulfield, a professor in in the faculty of law at the University of Alberta, as well as a Canada Research Chair in Health Law and Policy, has been studying policy trends and the reasoning behind them for years. With the Harper government, Caulfield saw problems extending beyond limiting and controlling the access to research that informs government policy – he also believes the government was focusing on research to bolster rather than inform political decisions.
"Part of the story is the [former government's] ongoing belief that science should be the engine of economic growth, and there is this idea that science should be in service of the economy and we should have a specific return on investment. There's a massive commercialization of science in Canada," says Caulfield.
He identifies a change in the way government handled research during Harper's years in office. Instead of using research to inform which decisions to make, under the Conservatives, the choice of which research areas to pursue was motivated by ideology, he says. In addition, Caulfield says, policy – and, in particular, the Conservative government's desire to benefit the economy – was at risk of swaying political decision-making when it came to the research funded through grants, as well as the information given out to the public.
"If you are pushing toward commercializing, you do tend to collaborate less, you share less information, because you're trying to protect commercial interests. Or you're trying to make the commercial interest happy and make the information more relevant to the commercial value," says Caulfield.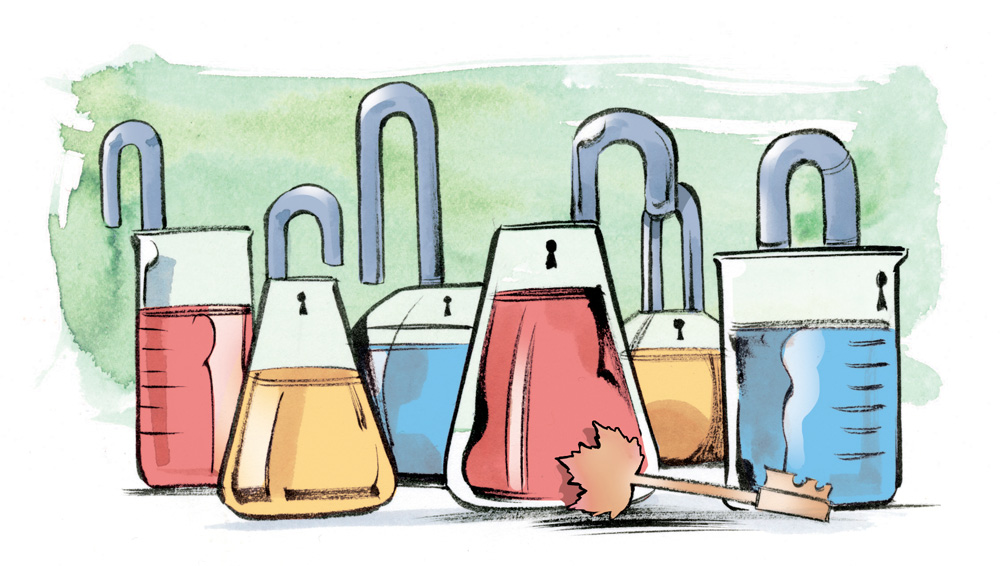 But the splitting of the two issues – economic development and science – into separate ministries by the Liberal government provides Pomreinke with some hope that research will regain independence. And it shows a belief in the need for basic, innovative science, without always connecting research to economic policy. He's also encouraged by the statement on the Liberal government's website that Statistics Canada will be fully independent.
"Even if they hadn't been able to reinstate the census, giving Stats Can more freedom is a fantastic move – it'll prevent more instances of the government meddling with the census on an ideological basis," says Pomreinke.
While his department is excited about the return of the census, Pomreinke recognizes that, no matter what happens, no one will ever really have an idea of the trends as they relate to the time period between 2011 and 2016 on the local level. And other changes will take years before they're really felt since the cuts from the former government targeted long-term research in ways that can't be reinstated without years of persistence.
In 2007, Harper unveiled a plan called Mobilizing Science and Technology to Canada's Advantage, which focused on ensuring scientific advancement with the potential end result of economic growth and an increase of jobs. In other words, the government re-examined how money was being spent in science and technology sectors and made decisions it believed would best lead to science translating into technologies on the market or direct dollars.
In 2008, the Office of the National Science Advisor, a position intended to provide independent advice to the prime minister on issues related to science, from nanotechnology to climate change, was phased out. Funding was cut to Canada's ozone-monitoring network, and the federal government stopped funding the International Institute for Sustainable Development's Experimental Lakes Area project (which studies environmental challenges on freshwater lakes) until a deal was made – after scientists lobbied to keep it open – with the Ontario government and a non-profit group, who are now funding the project. The National Round Table on the Environment and the Economy was also eliminated.
In many cases, the reasoning given for the cuts was they did not align with the government's focus on science research that had the potential to become marketable technology.
In 2012, the federal government released an Omnibus Budget Bill that was criticized as negatively affecting environmental policies, climate science and social programs.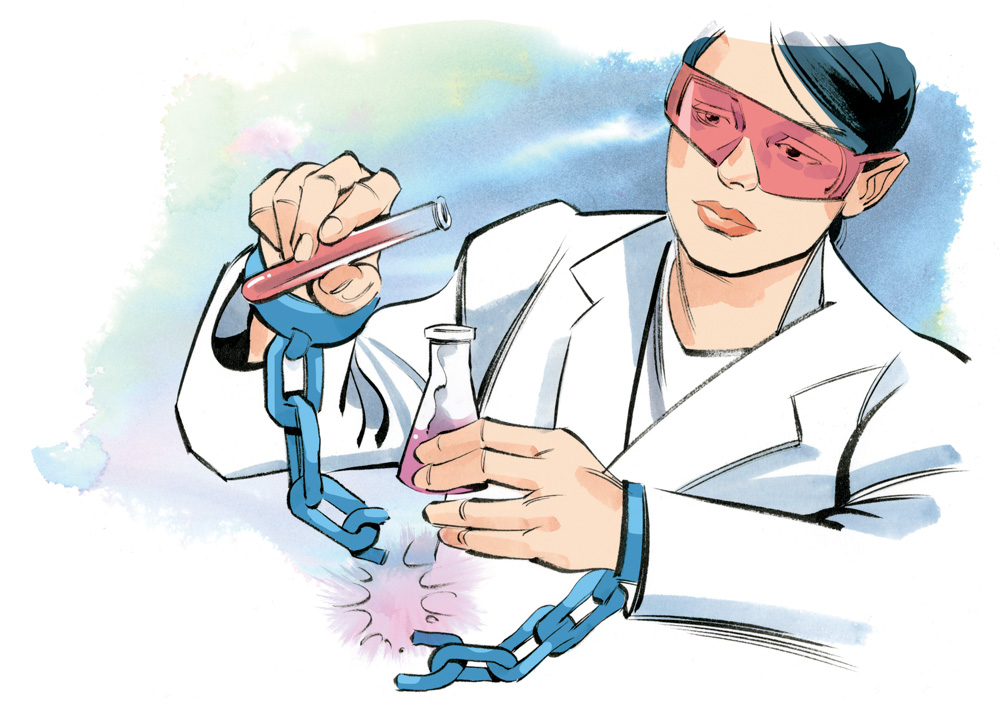 Chris Turner, Calgary-based author of The War on Science, draws a direct correlation between the bill and the former government's views on science.
"When you look at what was cut in the bill, it was not a random cross-section of what government does – it was largely targeting environmental science, habitat monitoring, oil-spill monitoring and high-Arctic research," Turner says. "The list blatantly points toward a reduced capacity for the government to report on its own industrial strategies."
Turner adds he believes one of the top priorities was resource extraction. And he says, the Harper government even worked to halt the gathering of negative information instead of producing research that pointed toward the environmental and health problems that would result from mining, logging and oil sands production.
Turner isn't the only one to question the previous government's motives. In 2012, hundreds of scientists responded to the cuts and the changes in policy by petitioning on Parliament Hill in a mock funeral dubbed "The Death of Evidence." That same year, then-Minister of Science and Technology Gary Goodyear announced that the National Research Council (NRC), the federal government's premier research and technology organization, should focus on science that would bring more innovations to market, rather than pure sciences.
Charles Drouin, NRC chief media relations officer, says: "There was a lot of work being done at getting discoveries from the labs, but they weren't going into the markets – because someone else somewhere in the world was doing the same thing we were, and they either beat us to the pass at getting this to a big company, or whatever we came up with wasn't useful at this time for the Canadians or people around the world." Drouin believes a focus on industry has streamlined the NRC.
The sciences have always been tied to industry – after all, it's important that innovations have a chance to be brought to market, where they can benefit the public. Government funds the sciences and so does industry, investing time and resources to create products in areas ranging from the oil industry to medicine. Census data, as well, is used not only by government bodies but also by industry groups across a variety of sectors to determine business plans and predict markets.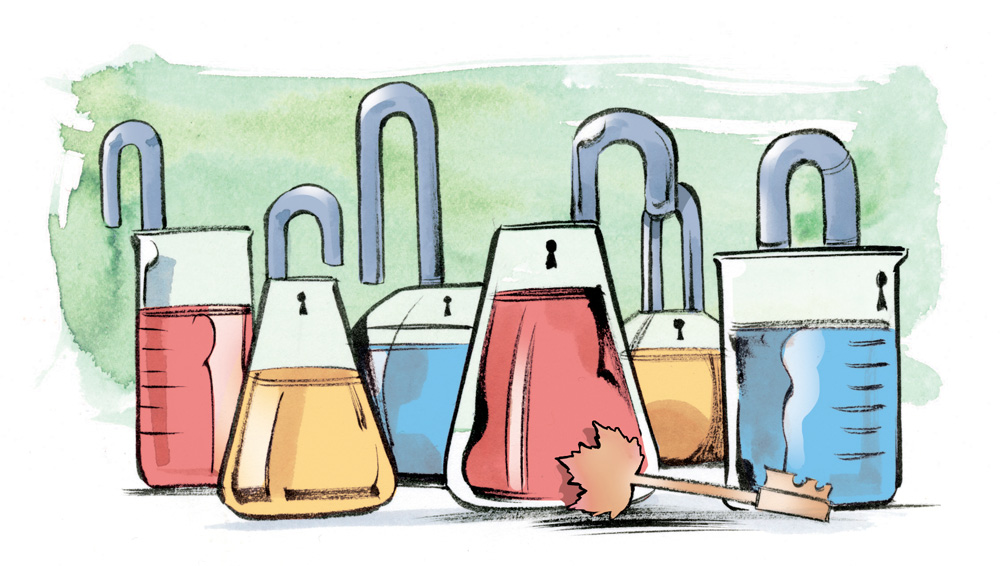 Kathy Sendall, vice-chair of Alberta Innovates Energy and Environmental Solutions and chair of Climate Change Emissions Management Corp., calls it an ecosystem with various moving parts that all contribute to the creation of new technology and innovation. When those gears are running smoothly, innovation paired with research leads to technology that can benefit Canadians, our economy and even the global economy.
Part of what this shift in priority of the government did was to move government-backed research within that ecosystem from being background or basic research to research that was closer to providing a market-ready product.
A report produced by the Science, Technology and Innovation Council in 2012 claimed Canada was doing poorly compared to other countries on bringing scientific technology to market. The report said Canada – which occupied the 16th spot out of 41 countries in 2006 – was in the 23rd spot by 2011. Given the new Science and Technology Strategy, which came into effect in 2007 and focused on exactly this problem by changing the scope of research, it would seem that the previous government's focus on market-ready research backfired.
Sendall believes focusing on bringing technological innovation to market is important, with the potential for scientific advancements and the creation of more jobs. But she also says the relationship between industry and science is not direct.
"I think there tends to be this view that there is a very linear relationship, but there isn't," Sendall says. "The linear view is you put money into the front end of science and technology and out the back comes new products and services. It's much more complex than that."
Innovation, after all, doesn't operate on a timeline; it can take years of research and collaboration. Basic research is needed to provide the fertile ground for market-ready research to build on. Industry often doesn't have deep enough pockets or time to invest in research that might take decades to pay off – if it ever does – which is why, traditionally, government has focused on this part of the research ecosystem.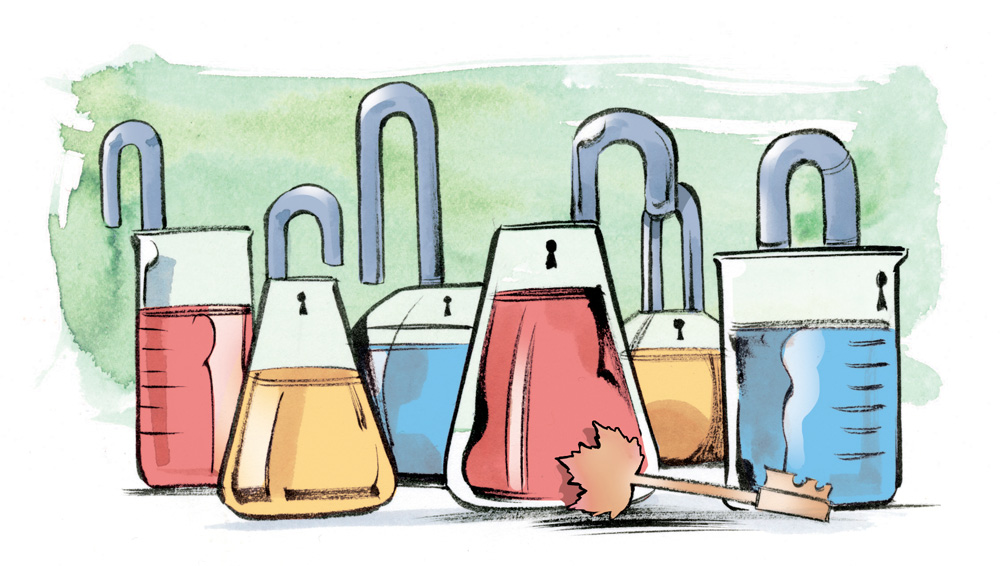 Jeff F. Dunn can testify to the time and effort it takes for science to develop technology that's not just marketable, but profitable. Dunn was an external advisor to the Institute of Biodiagnostics, an NRC-funded organization that was developing MRI technology through collaboration with the University of Calgary's Experimental Imaging Centre.The NRC cut funding to the program, including the main office in Winnipeg, because of the shift in priorities to focus on marketable sciences as directed by the federal government.
"There was what we call tremendous advancement with the technologies we were doing there, but there was no pick-up. So it never translated into any sort of income that might grow," says Drouin.
But Dunn, who says his opinions are his own and don't reflect those of the university, was surprised by the loss of funding, as the technology was, in fact, coming to market through MRI-Tech Inc., a Canadian-Polish company. The project had developed Canada's only full-system MRI. Research conducted by the Institute of Biodiagnostics led to the development of a start-up company, IMRIS Inc., that developed a mobile MRI system (also known as an intraoperative MRI, capable of being moved easily into an operating theatre) that could reduce patient wait times and health-care costs. The first system was installed at Foothills Hospital and IMRIS (along with the NRC Institute of Biodiagnostics and the Seaman Family MR Research Centre/ University of Calgary) won a government Excellence in Technology Transfer Award in 2007. In 2012, IMRIS moved to Minnesota, and, in 2015, was bought out by Deerfield Imaging after filing for bankruptcy. Some Winnipeg employees did not follow the company to the U.S., but some created Cubresa Inc., which markets non-invasive imagery.
Dunn still has a job through the Experimental Imaging Centre – which once supported the Institute of Biodiagnostics – but the work is not the same. "We're using technologies that we can buy, and we're applying them to study disease models [such as] M.S., cancer, Alzheimer's. We're not developing any new MRI technology," says Dunn.
The long-term effects are staggering – the Institute of Biodiagnostics took about 20 years to build and was dismantled in three months. "It is pretty much impossible to rebuild that," says Dunn. "The research staff are all gone and the equipment has been sold off. High-end Ph.D. research staff with the necessary skills would take years to find and recruit because of their unique skills.
"Also, the intellectual product of such groups is highly dependent on the mixture of talent within the groups. I think it is safe to say we will never see that same mixture again. New ideas may come, but the ideas they were working on are likely gone."
Dunn says he thinks the government has made some shortsighted cuts to programs that could have been beneficial in the long term. Though there is hope for future growth with new focus on the sciences, Dunn believes the past cuts will have long-reaching impacts.
"The government [was] following a certain policy, regardless of the short- or long-term implications," he says. "They're saying: 'Okay, we're going to develop business, so, therefore, we put money into business.' And the implications are poorly understood."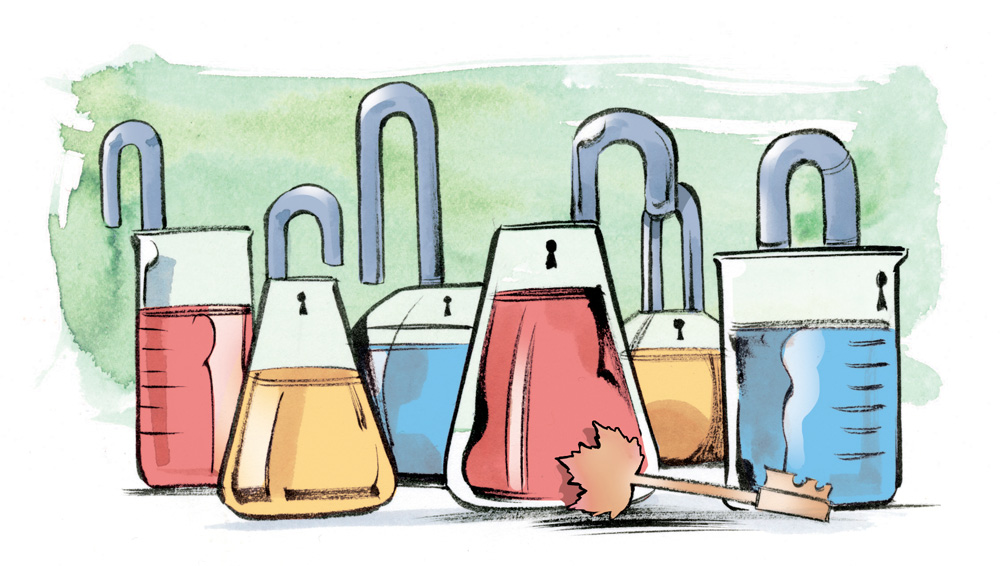 In addition to shifting the focus of grant funding for scientific research and cutting government research programs and jobs, in 2006, the federal government introduced a new lengthy communications policy with a list of procedures public servants had to go through in order to speak with the press. At the time, the policy, as explained on the government's website, was "to ensure that communications across the Government of Canada are well co-ordinated, effectively managed and responsive to the diverse information needs of the public."
Government scientists and all public servants had to go through this process. Scientists and other researchers employed through government-funded university programs weren't generally affected by this policy. Drouin felt the policy was working – at least for the NRC. He says the NRC has always been as open and transparent as possible. During Harper's tenure, Drouin helped to link media with the correct experts, since many of the scientists are in labs all day, and he believes this worked efficiently. Drouin says they were able to match media with scientists more than 70 per cent of the time.
There were accounts from other often-retired government scientists that weren't as positive. Part of the effect of the policy was that only retired or fired workers were able to speak to the press – giving the public an overall impression that any criticism was essentially the sour grapes of disgruntled former employees.
Another effect was that, with limited access to official sources, media simply didn't cover scientific issues. In 2010, several media companies, including Canwest (now Postmedia), reported on a leaked Environment Canada document that claimed climate change media coverage had declined by more than 80 per cent. Likewise, in 2014, the Professional Institute of the Public Service of Canada, the union representing public servants including scientists, abandoned its historically neutral stance on party politics and announced it would campaign against Harper's Conservatives in the 2015 federal election after an internal survey revealed scientists' dissatisfaction with communication policies and job cuts – and 24 per cent reported they were asked to alter or exclude information on government documents for non-scientific reasons.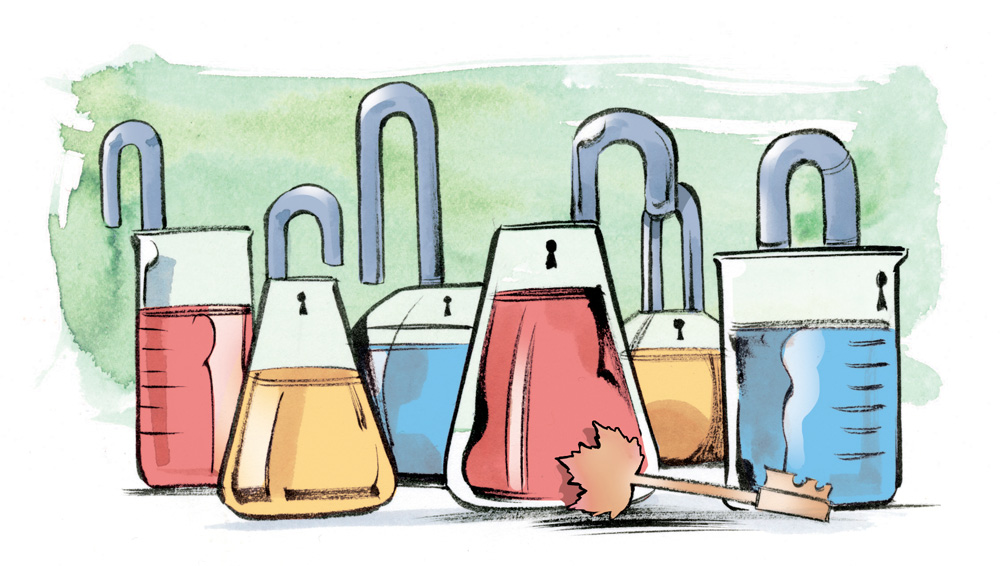 Between cutting research, eliminating research jobs, changing the funding focus for granting bodies such as the NRC and altering the relationship between government researchers and the press, it is clear the Harper government took an ideological approach to information. In each of those areas, the change pointed to a push to have research, especially publicly available research, support ideology instead of using research to inform policy. In the post-Harper era, the question remains what the long-term results will be and whether the Liberal government will be able to make meaningful change to what has become the new status quo.
"Entire bodies, research labs, fishery labs, libraries, all kinds of stuff just was no longer funded and ceased to exist," says Turner. "Presumably, we'll have to wait for the first budget to know how much will be reinstated." Turner adds he believes there's a huge amount of hope, especially considering how the new government is talking about issues such as climate change that were actively downplayed before.
The message, says Dunn, is that science is important; a message, he believes, has not been present in politics for a long time.
"There's an understanding of the role of basic science in developing the country's economy and health programs," he says. "I think it's all intertwined; if you take out one part of the equation, it upsets the balance. You don't get the ideas funnelling up from the bottom like you need to if you don't fund basic science. It's good for long-term development and technology development in Canada."