Calgary's 17th Avenue S.W. is on the verge of transformation. That's quite a statement for an avenue with nearly 135 years of history, but it's true. Arlington Street Investments (ASI), a local development firm, has assembled seven sites that it plans to develop or renovate over the next 10 or more years along the highest profile intersections. Frank Lonardelli, ASI's founder and CEO, has said that he hopes to see 17th Avenue become as vibrant and diverse as Bloor Street in Toronto or Robson Street in Vancouver. Whatever the future holds, 17th Avenue S.W. has a past, and a retrospective of ASI's development sites tells its story.
The avenue now known as 17th started as a line established by land surveyors. The earliest known map that identifies and names the line was published in 1884, the year Calgary incorporated as a town. The line became the boundary between the town and the Roman Catholic settlement to the south, where street names reflected residents' religious affiliation — the settlement referred to 17th as Rue Notre Dame and there is evidence that non-Catholic Calgarians also used this name.
From 1899 to 1907, 17th Avenue continued to serve as the boundary between the City of Calgary and the Village of Rouleauville, as the Catholic settlement had become known. Calgary absorbed Rouleauville in 1907 and the area is now known as Mission.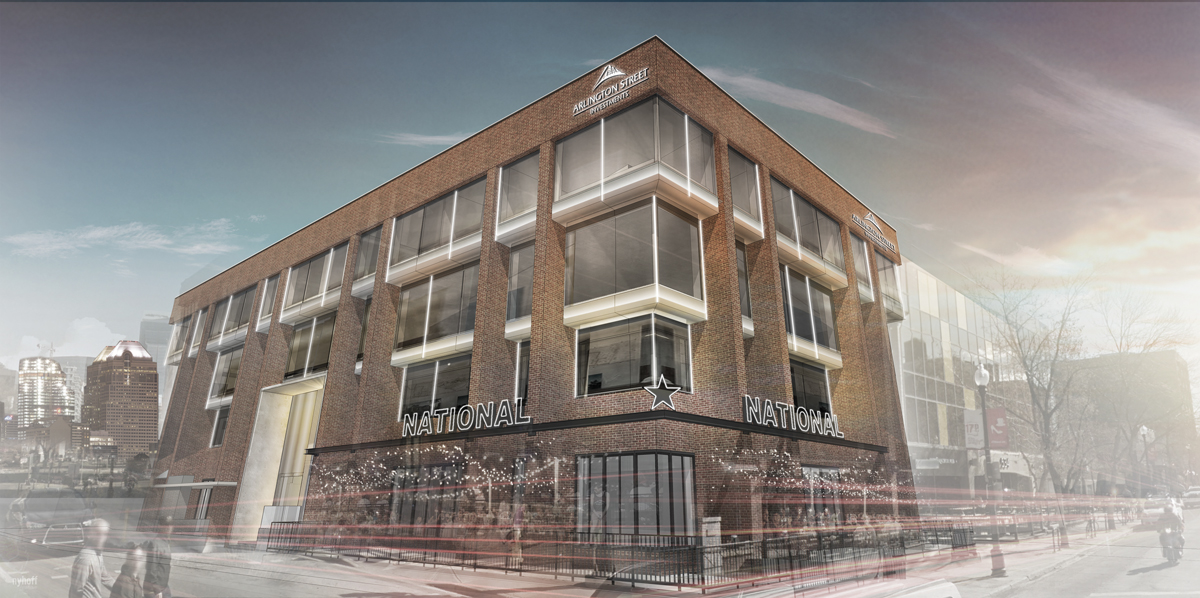 National Block
1550 5 St. S.W.
As a section road, 17th Avenue became a highway used in particular by farmers entering Calgary from Springbank. The South Side Livery stable long stood where the Ship & Anchor Pub is now, next to what is at present the National Block, a three-storey office/retail complex that ASI has revamped as its easternmost 17th Avenue project and new head office. Previously, it was the site of the Red Indian Service Station No. 102, built in 1928 by Canadian-owned McColl-Frontenac Oil before that company's acquisition by Texaco. Sometime in the 1940s, the North Star Oil service station across the avenue (where the Shell station now stands) was moved behind Red Indian, where it became an autobody shop, eventually known as Big Ben Auto Body. Big Ben took over the former Red Indian station around 1967. It was demolished around 1980 and replaced by Camcrest Place, now known as the National Block.
Jalland Block
602 17 Ave. S.W.
Across 5th Street S.W., ASI will build The Fifth as a companion to the National. The site was once home to the Jalland Block, a gambrel-roofed house erected in 1907 by the Jalland Brothers from Victoria, B.C. It included a main storefront (Joseph Nettleton's grocery), a secondary storefront, which usually housed a shoemaker, tailor or barbershop, and Elizabeth Nettleton's upstairs boarding house. A month after the first Stampede in 1912, a double-murder suicide upstairs — committed by a bigamist, no less — shocked the city. By the 1970s, the building was home to Gold's Photography, followed by the Magic Room salon and, finally, Waves Coffee House, before the block was demolished in 2017.
615 17 Ave. S.W.
The next ASI development to the west will replace the building that houses Fishman's dry cleaning at 615 17 Ave. S.W. This third-generation business dates back to 1945, when Jack and Lily Fishman established it as Economy Cleaners. Twenty years later, the family bought this location from Templeton's, Calgary's pioneer dry-cleaner. In 1930, laundryman John W. Templeton built Calgary's first dry-cleaning plant here.
715 17 Ave. S.W. and 723 17 Ave. S.W.
A four-storey mixed-use building called High Street will eventually replace the small buildings at 17th Avenue S.W. and College Lane. Before that, around 1910, two of Calgary's most distinguished residents lived as neighbours: General Hospital superintendent Dr. William A. Lincoln — a future alderman, associate clinic co-founder, and Rotary Club and Board of Trade president — lived at 1701 College Lane, where Starbucks now stands and A. Melville Scott, who served as public-school superintendent for 30 years, lived at 729 17 Ave. S.W., where Blanco Cantina now stands.
823 17 Ave. S.W.; and three neighbouring houses at 825, 827 and 829 17 Ave. S.W.
Royal Park, a future mixed-use building, will replace Buon Giorno restaurant and the three neighbouring houses that were long ago converted to commercial use. Buon Giorno occupies the former York Block, a commercial building created in 1933 by renovating the existing structures. Previous occupants included the Kit Kat Lunch Counter in the 1940s, the Import Shop in the 1950s and, beginning in 1960, the Prairie Inn. "This quaint and rambling restaurant is owned and managed by Thornton Hughes who was raised on the Texas-Mexican border and features the hot spicy foods of that region," wrote Albertan columnist Mort van Ostrand, the Import Shop's former owner, in 1963. Hughes died relatively young in 1967, but his restaurant carried on as the renamed Prairie Dog Inn. Buon Giorno opened in this space in 1987, and owner Gabriele Battistessa sold it to ASI in 2016. ASI has said it intends for the restaurant to remain in the new development.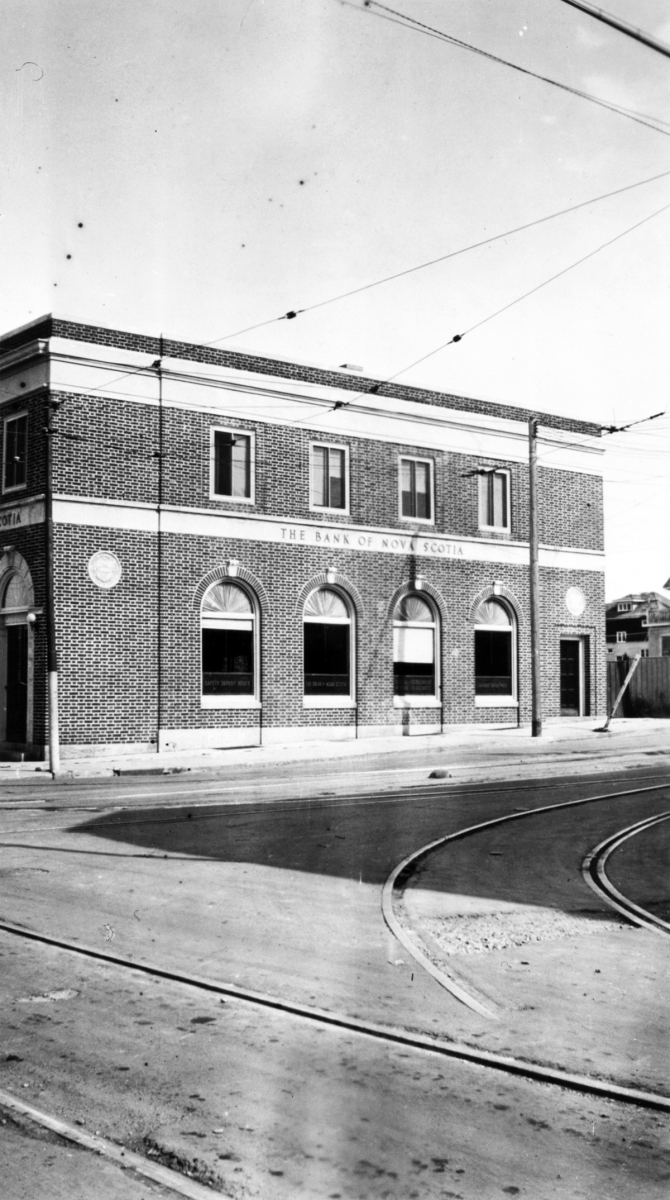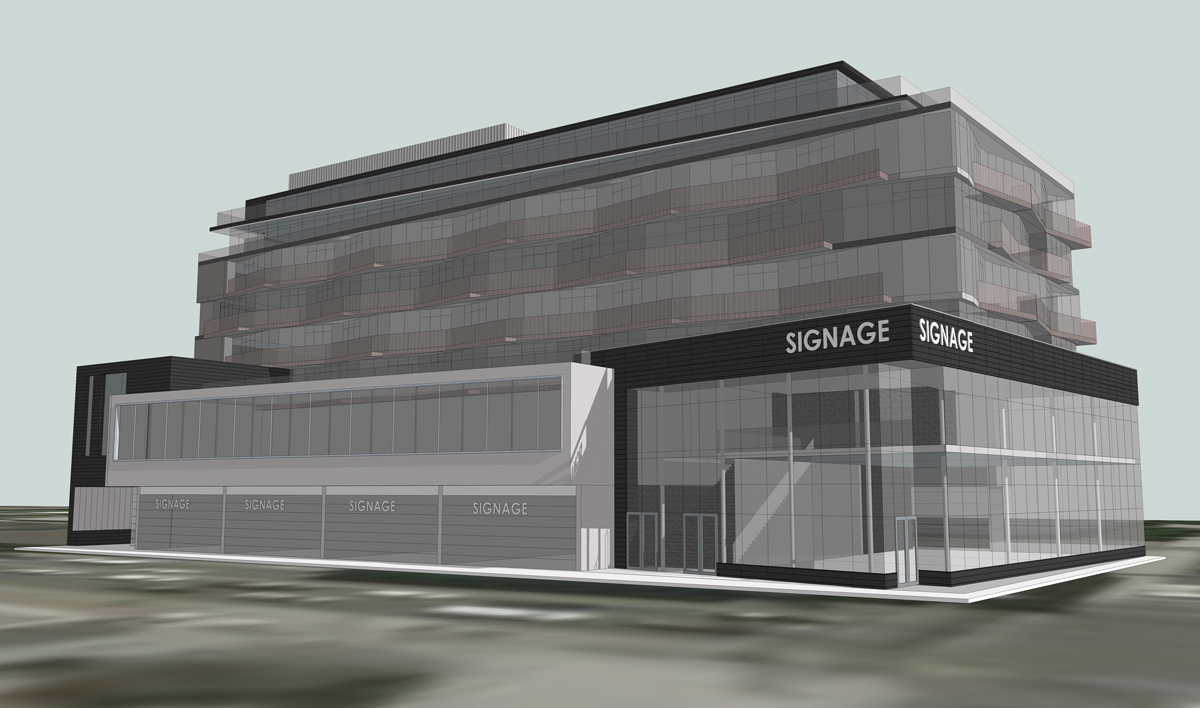 Bank of Nova Scotia
1429 17 Ave. S.W. 
The new Scotia Block will see the former Bank of Nova Scotia, built in 1927 at 1429 17 Ave. S.W., renovated and expanded. Original bank manager William D. King lived in a second-floor suite here that was later divided into two rental apartments. The branch made headlines in 1959 when two female employees conspired to steal nearly $20,000 in what defence lawyer Milt Harradence called a "fantastic and silly excursion." Both were sentenced to a year in jail. The branch moved in the mid-1970s, and the building later housed Mother's Music and American Apparel before it became the Prema Health salon.
Condon Block
1609 14 St. S.W.
Kitty-corner from the Scotia Block at 1609 14 St. S.W., the 52-year-old Condon Block will be demolished to make way for The Sentinel, a residential-commercial project. On this site in 1913, well-known confectioner and restaurateur Jimmie Condon opened the Mount Royal Tea Room, which he had to rebuild after a 1936 fire. In 1954 he built the first Condon Block, replacing it with the present structure after another fire in 1964. The City of Calgary's heritage inventory cites significance in "its distinctive blue pagoda-style flared roof design, ribbon windows and blue tile cladding at the retail level of the building." Fair's Fair, a second-hand bookstore, occupied the corner storefront from 1995 until 2017.
This article appears in the October 2018 issue of Avenue Calgary. Subscribe here.