If The Banff Centre was meant to be an inspiring retreat for artists and lovers of art, then the Leighton Artists' Colony, named in honour of David and Peggy Leighton, is truly a retreat within a retreat. David Leighton was president of The Banff Centre from 1970 to 1982, and with help from his wife Peggy, was instrumental in developing the Centre into the world-class, year-round, fully independent post-secondary institution and conference centre that it is now known as. Professional and emerging artists can apply to use the studios in the colony so that they can completely immerse themselves in a project.
In a place that permits intensely focused solitary retreat, but allows engagement with the broader artistic community and resources of the Banff Centre, artists can be enormously productive. Since its creation, the colony has hosted more than 1,000 artists who have choreographed dances, curated exhibitions, written novels, plays, songs, poems and operas, and created all sorts of visual artworks.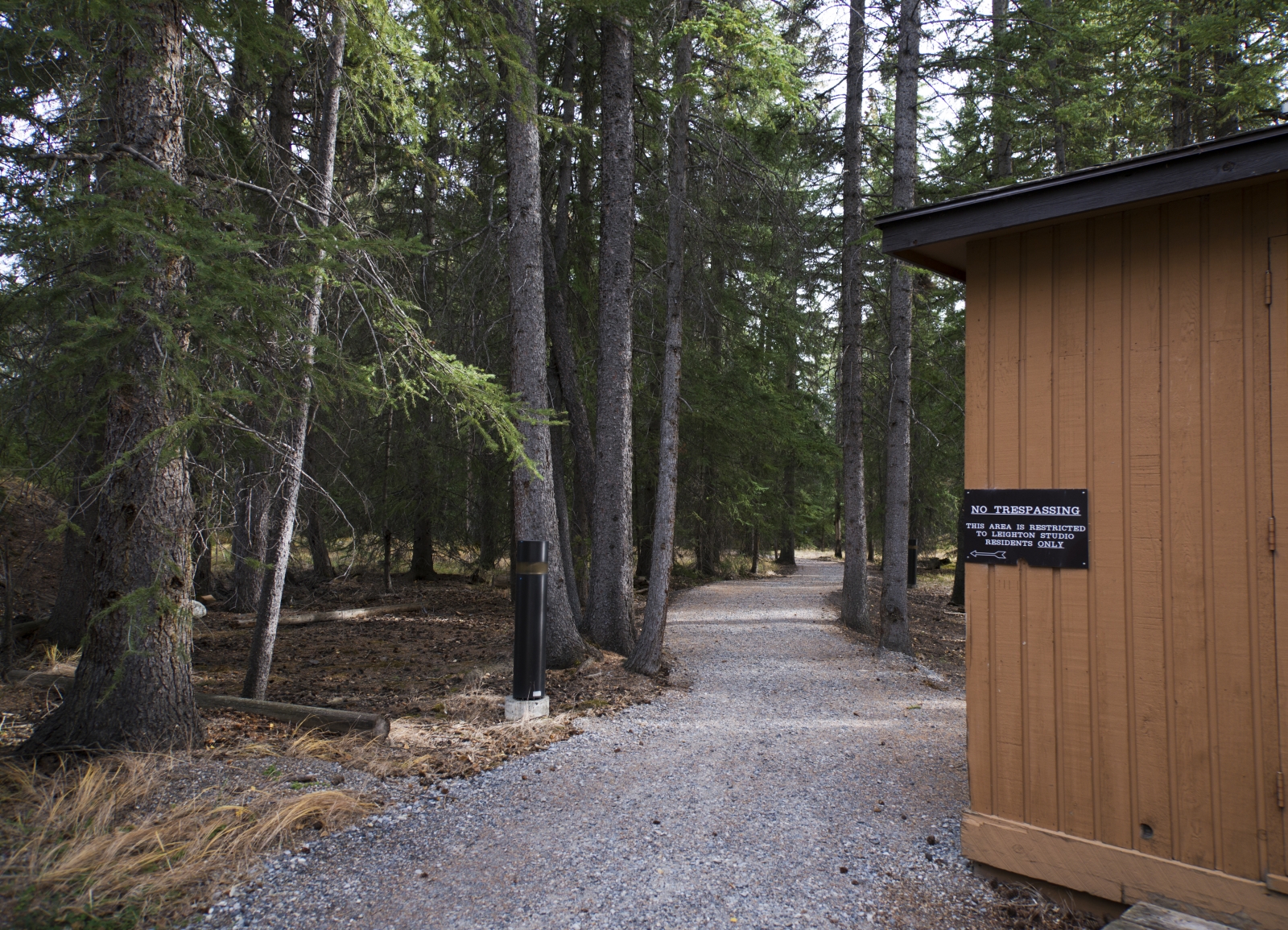 There are nine unique studio buildings scattered about a densely forested patch of land on Tunnel Mountain. It's part of the Banff Centre, but set apart. In order to provide resident artists the most distraction-free workspace possible, non-essential visits to the colony are discouraged. If you must wander through, be sure to tiptoe!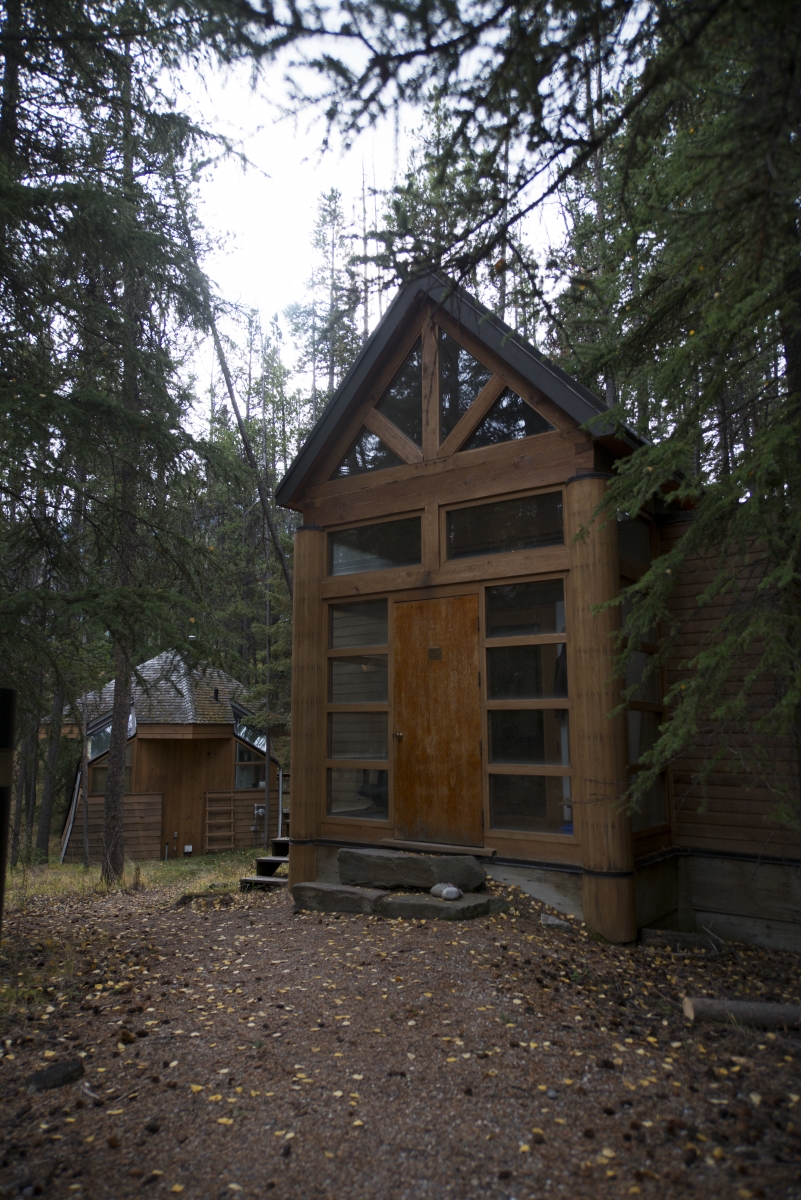 Each of the nine buildings was designed by a different architect, and has features that make it most suitable for artists of certain disciplines. The Valentine Studio, named after its designer Fred Valentine, was built to accommodate composers. Wood construction, cathedral-style space, and a grand piano add up to great acoustics for musically inclined residents.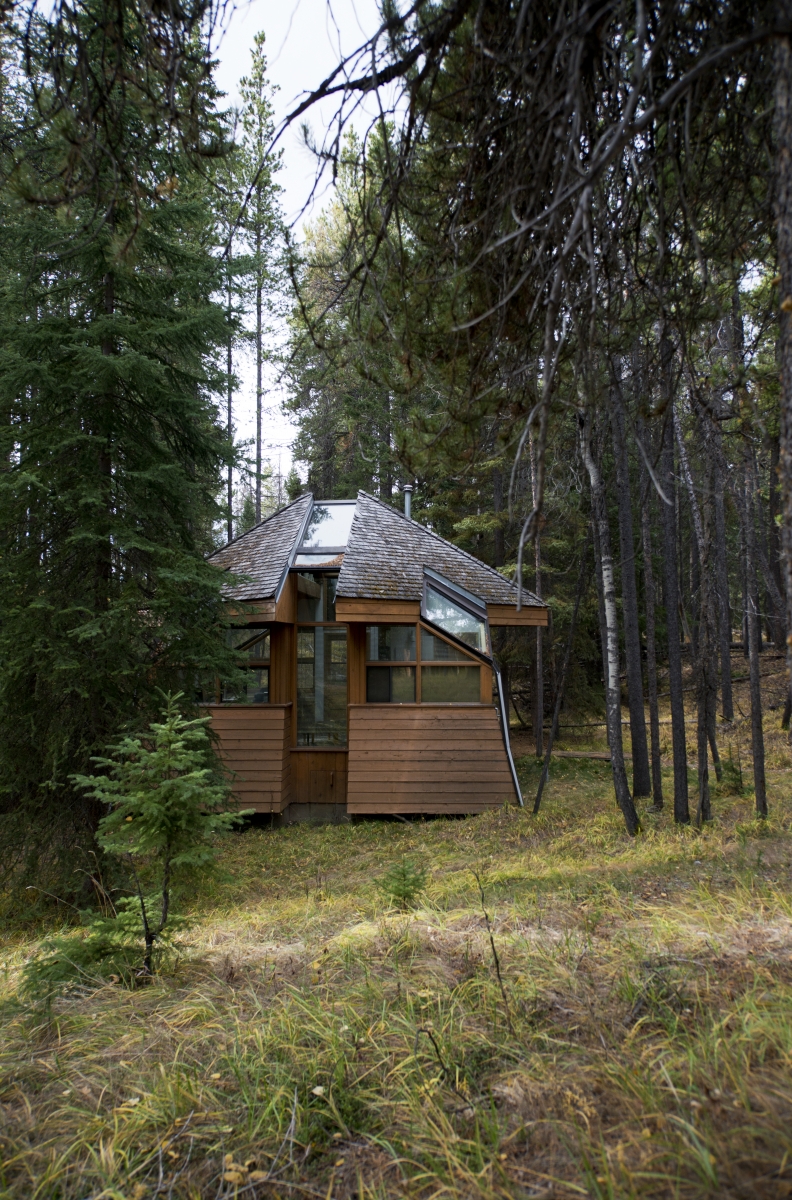 The "glass house", or Evamy Studio (designed by Michael Evamy) is a bright and airy construction with almost more window than wall. The glass and cedar building is surrounded by tall trees, giving resident writers or playwrights beautiful forest views through the windows, walls, and skylights.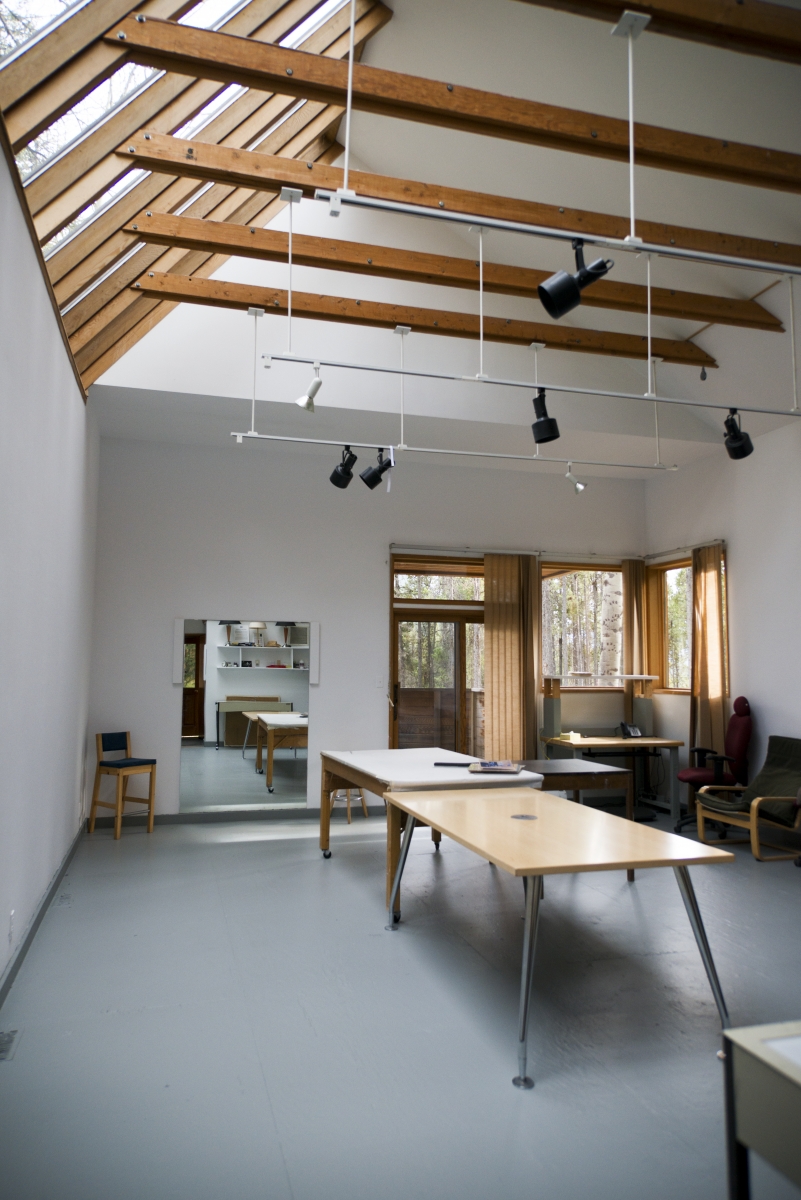 The interiors of the studios vary widely too, of course, depending on the intended user. The Thom Studio, for instance (designed by Rob Thom) has large skylights to let in lots of natural light, simple tile floor, and plain drywall – perfect for a visual artist looking for a space to spread out, tack works-in-progress to the walls, and maybe spill a bit of paint now and then. Each studio also has a small kitchenette. Artists have accommodations and meals elsewhere on campus, but when inspiration strikes, it's convenient to be able to prepare a snack in your own studio and get back to work quickly.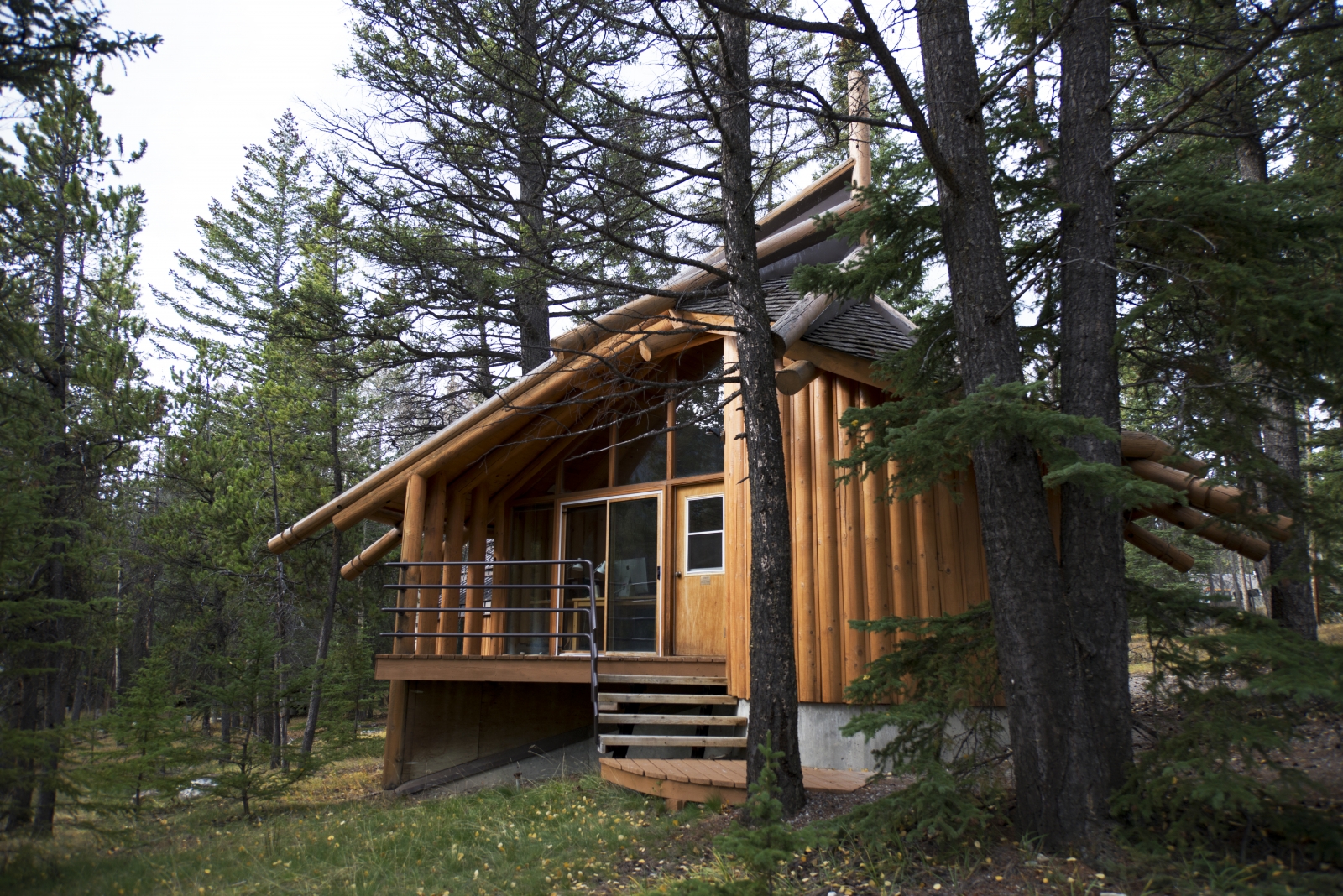 The Cardinal Studio (designed by Douglas Cardinal) is another space best suited to projects involving music, containing an upright piano. With a design best described as "introverted", it is built of thick cedar logs and has no windows on the pathway side of the building. The designer, known for his use of natural forms, created this studio in the shape of a nautilus shell, with the outermost wall curling protectively around to shelter a small, private outdoor deck.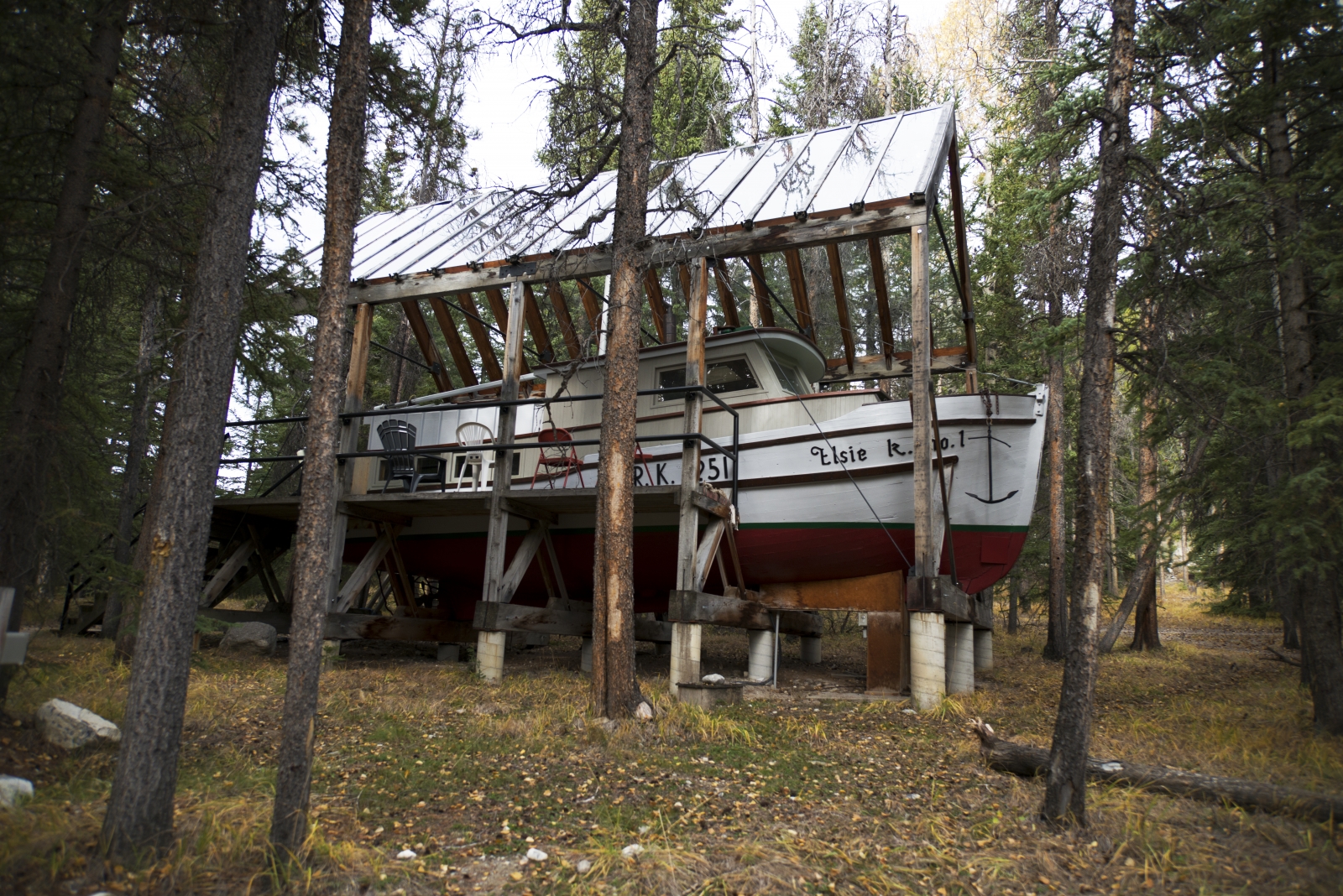 Looking like a relic of some sort of flood, the Henriquez Studio is certainly one of the more eye-catching buildings in the colony. Designer Richard Henriquez had an old fishing boat restored and refitted to create this studio, with a sheltering glass roof to keep the elements at bay, and a small porch where you can sit and watch the sun set over the sea, as long as you don't mind it being an sea of trees.
Artists with a professional standing in their field or emerging artists with promise take advantage of self-directed residencies that include a single bedroom, studio space, a meal plan and access to other Banff Centre ammenities. For more information and to apply, visit banffcentre.ca