When I started bike commuting in Calgary, we didn't have newfangled bike lanes and it was uphill both ways (thanks, river valley). Now, 14 years later, bike infrastructure is way better and the hills… continue to build character and muscle. Cycling remains my favourite way to get around.
Calgary has an astonishing 850 kilometres of regional pathways, including cycling and multi-use paths, bike lanes and designated bike routes. Of that, 500 km is cleared within 24 hours of snowfall ending. It's easier to bike from A to B than many Calgarians realize. You don't need to be super fit or spandexed-up to cycle commute (I know I'm not), but a little bit of know-how improves the experience.
Plan your route.
The City of Calgary has a good bikeway map online. Give your route a dry run on a non-work day. Clock your time, check your sweat level and plan accordingly, including where you will store your bike.
Consider a bike computer.
This device helps you observe posted pathway speeds and log your mileage (a great motivator). You can spend from $20 for the basics up to $400 for a machine that talks to satellites and listens to your heartbeat.
Learn to patch a tire and fix a chain.
Several organizations and shops offer bike-maintenance courses, including the University of Calgary Outdoor Centre, MEC and Bow Cycle.
Play nice.
Follow the rules of the road, use arm signals and be courteous. If you're rusty, refresh your urban-cycling skills with
a course at Safer Cycling Calgary.
Talk about it.
Not to your non-cycling colleagues, of course, but to fellow riders. The Bike Calgary forums are great places to swap daily commuting tips, and Calgary-based cycling blog Shifter will help you dive into urban bike culture.
---
Essential Gear
Treat yourself to all the snug shorts, cup holders and handlebar streamers you like — there are only a few items you need to bike commute.
Sturdy lock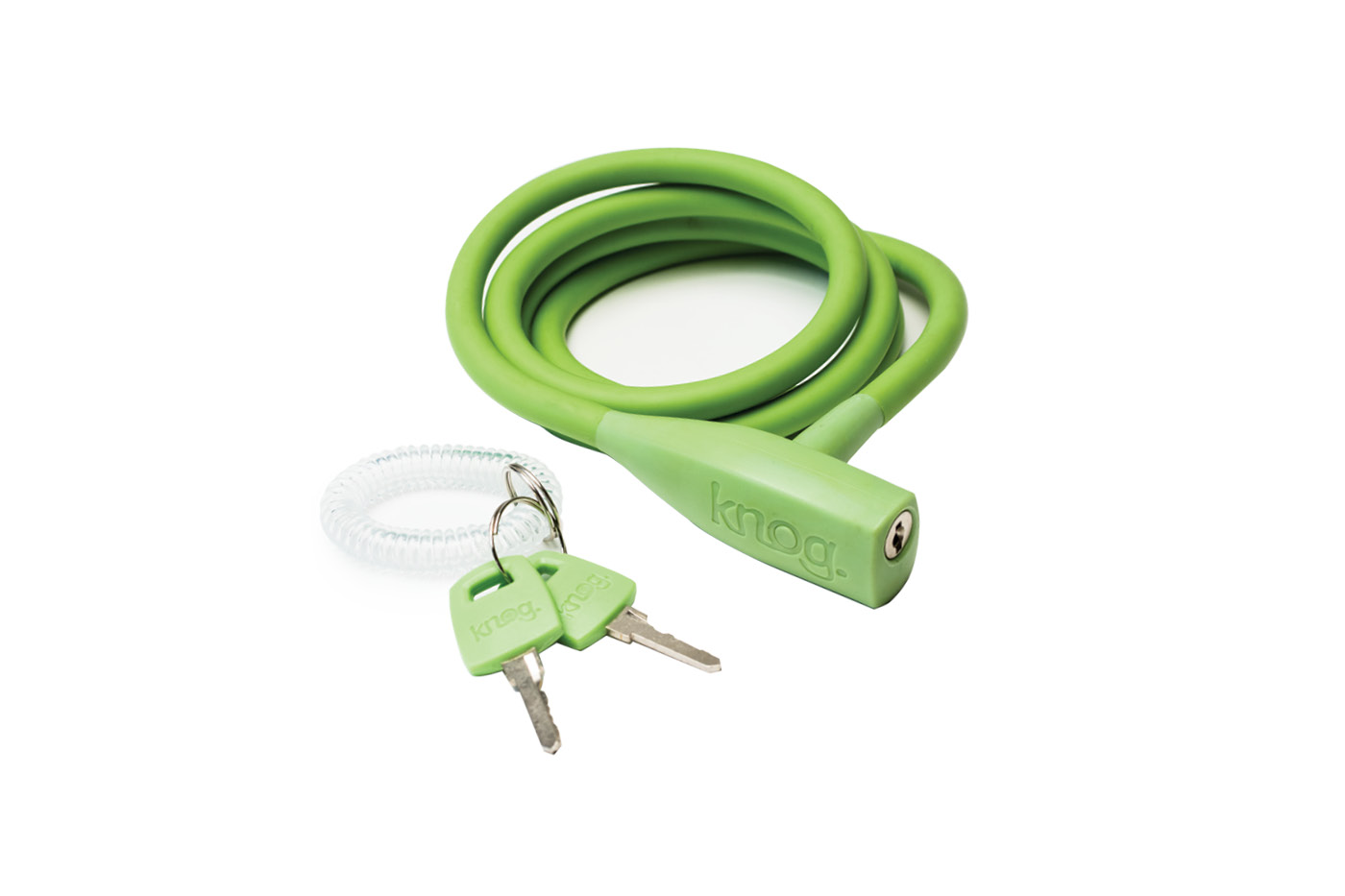 U-locks are considered the most secure, but flexible cable locks can be easier to weave around weird bike racks, of which Calgary has an abundance.
Knog Party Coil, $39 from MEC, 830 10 Ave. S.W., 403-269-2420 and 710, 19587 Seton Cr. S.E., 403-523-7258, mec.ca
A helmet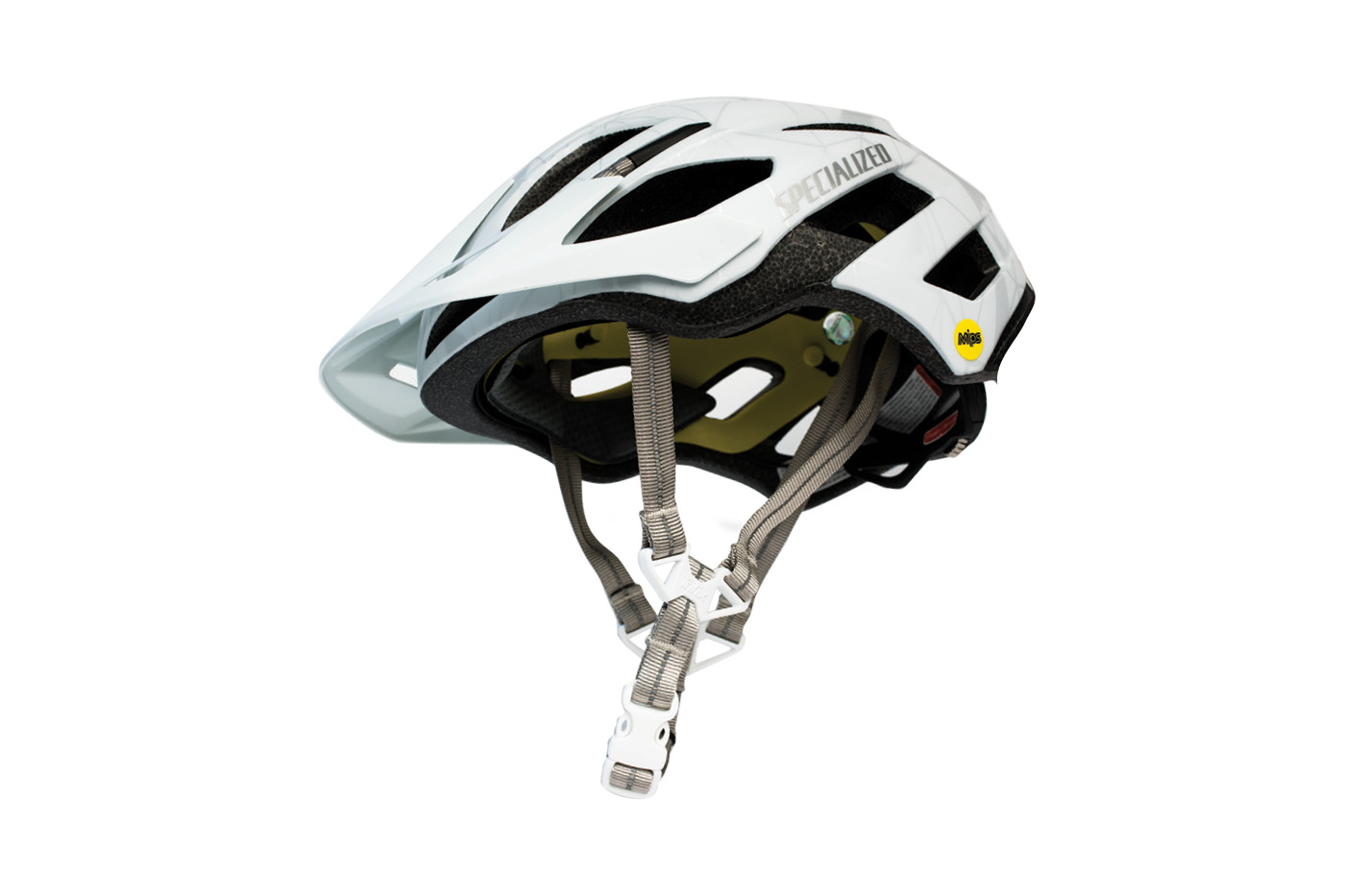 And maybe some dry shampoo.
Specialized Tactic II helmet, $130 from The Bike Shop, three locations in Calgary with a fourth opening soon, thebikeshop.com
A bell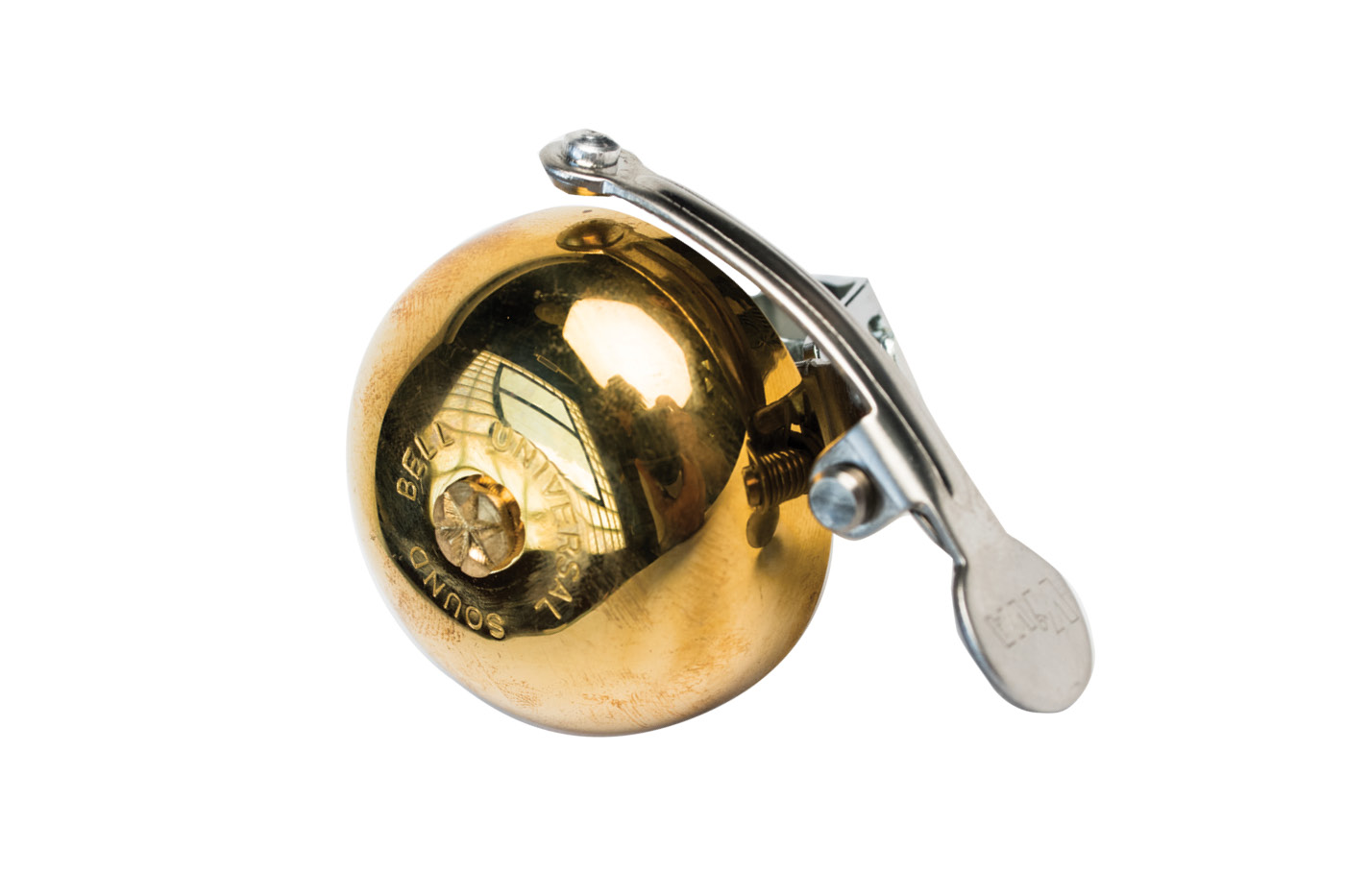 A bell or horn is a legal requirement. (Cuteness factor is up to you.)
Copper bell, $24 from Recess Shop, 1323 9 Ave. S.E., 587-433-4226, recessshop.ca
Front and back lights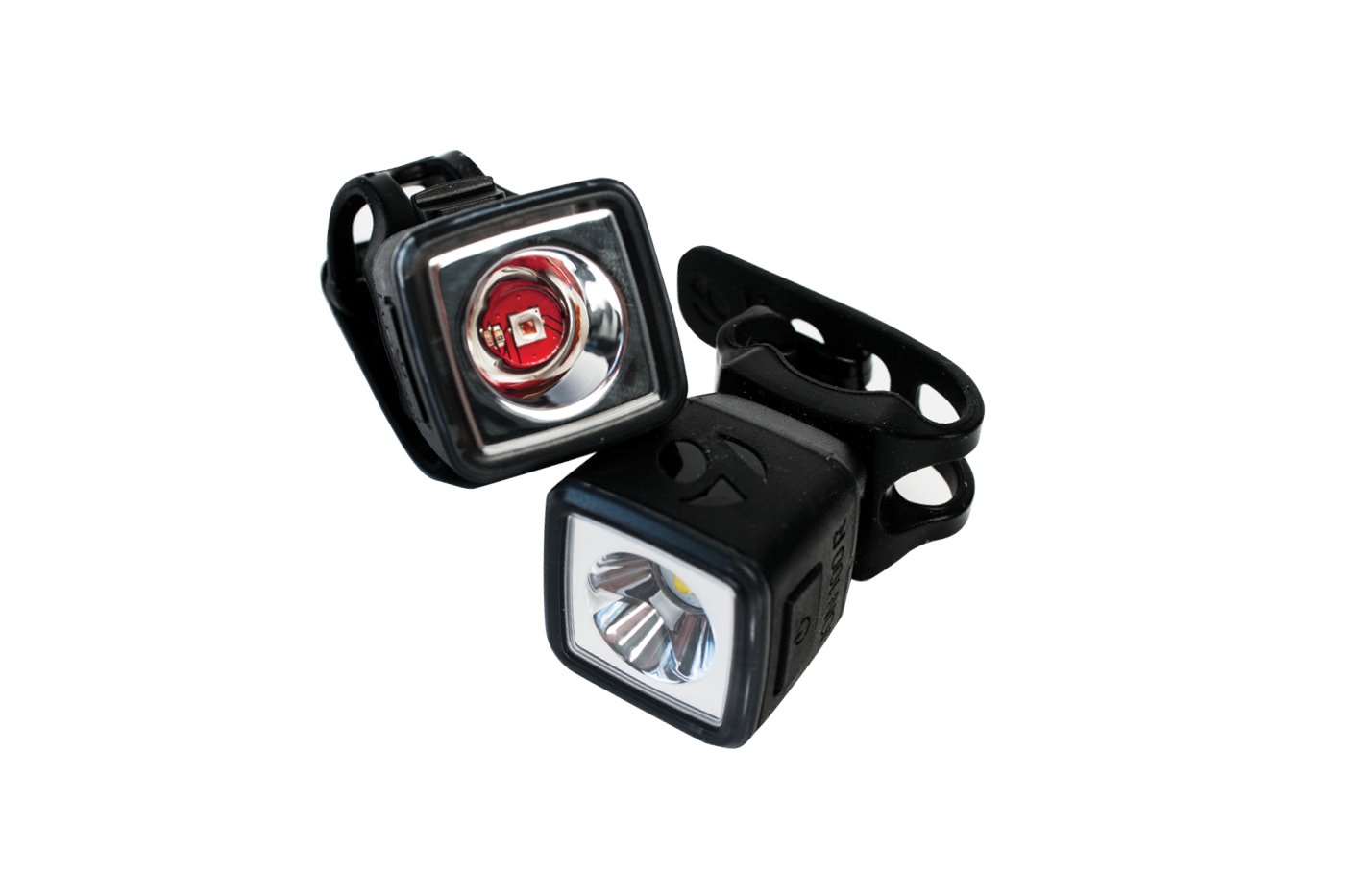 Front and back lights (for nighttime and overcast days) are also required to keep you and others safer.
Bontrager Ion 100 R/Flare R City lights, $95 from Ridley's Cycle, 223 10 St. N.W., 403-283-1421, ridleys.com
A bag, basket or pannier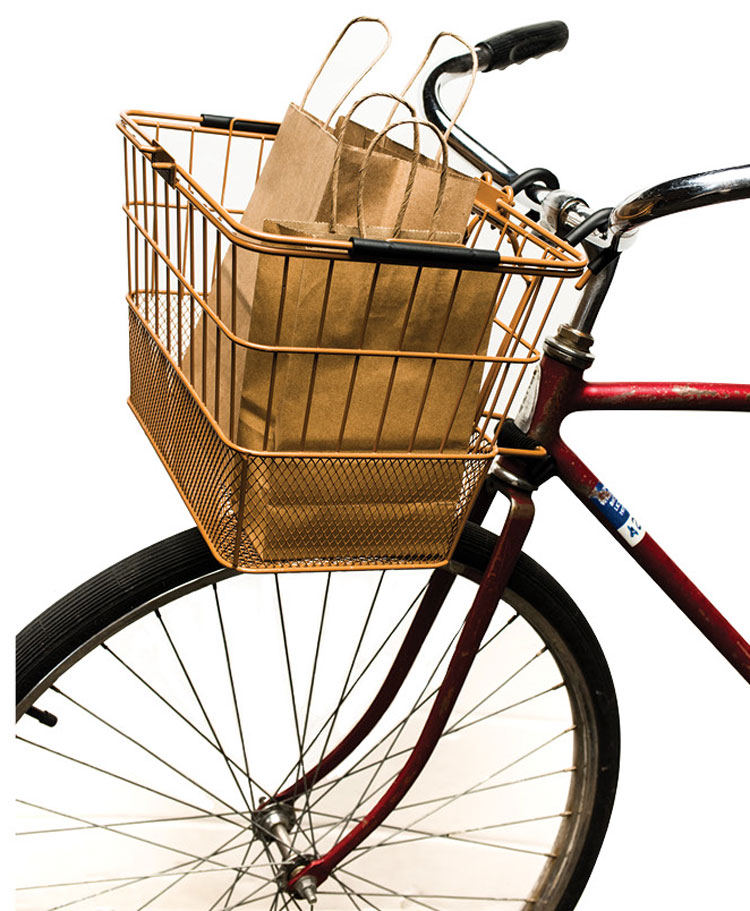 There are many, many options, so go with whatever fits your stuff and feels comfortable when you're cycling.
45 North Basket, $50 from Bike Bike, 3 1439 10 Ave. S.E., 403-457-2453, bikebike.ca
From the Urban Survival Guide in Avenue Calgary's January 2019 issue.