Ages: 39 (Jamieson), 34 (Willis)
Job titles: Co-owner, Vine Arts Wine and Spirits, Proof and Donna Mac (Jamieson), Co-owner, Vine Arts Wine and Spirits, Proof and Donna Mac (Willis)
Why they're 2017 Top 40 Under 40s:
Jamieson and Willis are shaking up the local cocktail scene with their two wine and spirits stores, Proof craft-cocktail bar and new restaurant, Donna Mac.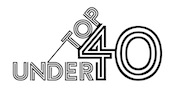 Back in 2012, when Jeff Jamieson and Jesse Willis opened Vine Arts, a boutique liquor store in Victoria Park, the shop carried three kinds of bitters. But when the clientele clamoured for more, Vine Arts expanded its offerings. "Three turned into six, which turned into 20. Now we have more than 150 types of bitters," says Willis.
Bitters on their own are rather vile-tasting liquids. But in tiny drops they're a key ingredient in the kinds of craft cocktails that are emblematic of the shift away from the cloying cosmopolitans of the Sex and the City era. The resurgence of those bitters-enhanced libations have been the key to the sweet success Jamieson and Willis have found selling wine and spirits, slinging cocktails and serving food.
"It wasn't that long ago that I can remember walking into liquor stores and being intimidated and overwhelmed," says Willis, who is a trained sommelier. "At the same time, the numbers were showing that there were a lot of younger people getting into wine and that their wine consumption was on the rise."
Thanks to small investments by friends and family, the pair cobbled together enough cash to bring their vision — a community-minded purveyor of eclectic wines, beers and spirits — to fruition.
Buoyed by the success of Vine Arts, Jamieson and Willis opened Proof in 2015. The speakeasy-style cocktail bar carries one of the largest selections of craft spirits in Canada, and specializes in handcrafted cocktails and carefully curated small plates, which earned Proof a spot on Avenue's 2016 list of 10 Best New Restaurants.
In 2016, the pair opened a second Vine Arts location on 17th Avenue S.W. And they plan to open Donna Mac, a casual restaurant in the Beltline.
Despite how busy their portfolio of businesses keeps them, Jamieson and Willis have also made time to serve their community. Their annual Carnival Cocktails for Cancer, a fundraising event that they first staged in 2014, has raised about $175,000 for cancer research. Willis also served on the board of the Beltline BRZ for three years.
"Culture is important," says Jamieson, "and atmospheres that bring people together are important parts of culture and of peoples' lives. Food and drink, they're something we talk about every single day. It's something we do every single day." —Jennifer Hamilton