Age: 37
Job title: Director, Artistic Operations, Calgary Philharmonic Orchestra
Why she's a 2017 Top 40 Under 40:
MacDonald has helped the Calgary Philharmonic Orchestra become more efficient and cost-effective and was part of a group that successfully lobbied the federal government to change policies that restricted orchestras from hiring world-class musicians from other countries.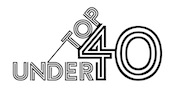 In Jennifer MacDonald's line of work, no recognition is often the best recognition. "If I'm doing my job well, people don't notice. That's how you can tell you're doing it well, because nothing's falling from the rafters," she says.
Those would be the rafters at the Jack Singer Concert Hall, home of the Calgary Philharmonic Orchestra (CPO). MacDonald started at the CPO in 2011 as an associate director and has since risen in the ranks. Now, as the director of artistic operations, she and her team manage the administrative details of the orchestra's 90-plus concerts per season involving 66 full-time and more than 100 additional musicians.
MacDonald's department also oversees the CPO's educational portfolio, which includes school concerts, community outreach and an after-school program at Keeler Elementary School, where orchestra musicians provide students in the PhilKids program with three hours of music instruction per week throughout the school year in trumpet, violin and other instruments.
A detail-oriented doer ("I'm pushy, but it's coming from a thoughtful place"), MacDonald has helped the orchestra run more efficiently and cost-effectively, taking on projects such as the 2013 changeover of the CPO's internal database to software that provides company-wide integration.
MacDonald has also made her mark as an advocate for the arts. In 2014 she was part of a group of representatives from Canadian arts institutions who successfully lobbied the federal government to change regulations in the temporary foreign worker program to bring in artists who provide a cultural benefit to Canada. She continues to support and advocate for the orchestra community as a member of the board of directors for Orchestras Canada, serving on the strategic planning and advocacy committees, a time commitment of approximately 100 hours a year.
MacDonald attributes her successes to the transformative power of live classical music and her desire to share that experience. Since her days as a kid taking piano lessons in Cape Breton, through her years in Montreal as a musicology grad student who took in as many concerts as she could, to her current life in Calgary keeping the CPO running smoothly and orchestrating deals to bring in world-class superstars such as Yo-Yo Ma, it's the "why" behind what she does and what keeps her going.
"I just really believe in what music can provide for a person," she says, "that ability to express the inexpressible and connect in such a deep way. I've felt that my whole life." —Shelley Arnusch