Age: 35
Job title: Scientific Director, Energy and Environmental Policy, School of Public Policy, University of Calgary; Assistant Professor, Department of Economics, U of C
Why she's a 2017 Top 40 Under 40:
Winter's research in energy and environmental policy has influenced decisions at the provincial and national levels while helping the public better understand energy policy issues.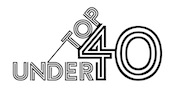 Jennifer Winter is an economics professor and academic focused on energy and environmental policies who has made a big impact in a short time.
Since entering the field in 2012, Winter has published 16 papers covering topics such as the different definitions of green jobs and the potential for Canada to export heavy oil to countries in the Asia-Pacific region, and she has secured four grants for her research totalling $140,000. Her work has catapulted her to the role of scientific director, the highest position in the University of Calgary's energy and environmental policy department in the school of public policy.
Winter's research is read by company leaders and policy makers, and has helped move provincial and national policy conversations. In 2015, she helped write a paper that analyzed why a carbon tax in Alberta would be a good idea and submitted it to the Alberta Climate Change Advisory Panel. That work was quoted in the 2015 Climate Leadership Report to Minister, and Alberta's carbon tax was introduced in 2017. In February of this year, Winter gave testimony on carbon pricing to the Senate of Canada Standing Committee on Energy the Environment and Natural Resources.
Winter is also one of the few economics academics in the country connecting energy policy with Indigenous policy. Currently, she is helping develop a book on the experiences
of First Nations communities with resource development, which is intended to be published in late 2018.
For Winter, the value of her work is in engaging with the public and providing Albertans with the information they need to make informed decisions. "If people don't have accurate information readily available to them, how can they evaluate the policy choices that governments are making or the statements that opposing parties are making?" she says.
To that end, since 2013, Winter has participated in more than 40 speaking engagements, been interviewed on television and radio programs and written opinion pieces for national publications such as The Globe and Mail, making her a prominent thought-leader in the field.
"My end goal would be a better informed public that is able to hold politicians to account on energy and environmental policy issues," she says. —Karin Olafson