Age: 32
Job title: Assistant Professor, Faculty of Social Work, University of Calgary
Why she's a 2017 Top 40 under 40:
The youngest faculty member in social work at the U of C, Shaw's research on often controversial subjects affecting marginalized populations has received national and international attention. She was also on the committee that brought the Amnesty International Human Rights Conference to the city for the first time.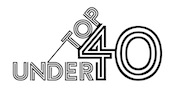 Whether it's launching Canada's first 24-hour abortion information hotline or researching medical-assisted death for Calgary's homeless, Jessica Shaw fights for social justice on a wide range of issues that often involve life-and-death decisions. "I never do research just for the sake of research," says Shaw. "It always has a social-justice and a social-change goal."
Shaw is an assistant professor in the faculty of social work at the University of Calgary — the largest faculty of social work in the country — and is currently the youngest in her department. Since taking the position last January, she has worked to incorporate collaborative learning within her lectures, handing over power so that students can grade one another, and swapping desks for floor-seated circle discussions. She aims to create open environments where everyone can share and contribute. "I think about respecting adult learners as people that come to the classroom with so much experience and knowledge," says Shaw. "Maybe there are a couple things that I can teach them, but in the end, they teach me just as much."
Shaw also co-founded the Equity Action Committee, a platform where students and staff can share social-justice resources and information on community events to encourage wider involvement. In recognition of her dedication to her students and the community, she was selected to represent her faculty on the university's Senate, a committee that tries to bridge the gap between the institution and the community.
Shaw's research, which often features controversial subjects affecting marginalized groups, has led to invitations to speak at more than 40 conferences and events nationally and internationally.
As an activist and volunteer, she splits her efforts between the local and the global. She was part of the six-member organizing committee that brought Calgary its first Amnesty International Human Rights Conference this past summer, and is a board member of Women Help Women, an international group that supports abortion access in countries where it is illegal or restricted. On the local level, Shaw was part of a multidisciplinary team put together by the City of Calgary that created the "Social Impacts of an Economic Downturn" report to help councillors and administrators make spending decisions.
In addition to all that, Shaw is a trained doula (and founder of the national full-spectrum doula collective) and a fencer. If ever anyone was unironically deserving of the title "social justice warrior," she's it. —Ashley King