Age: 39
Job title: VP Finance and CFO, Tangle Creek Energy
Why he's a 2017 Top 40 Under 40:
As part of the executive leadership team, Pantazopoulos has helped raise $180 million in equity capital for Tangle Creek. His price-hedging program was instrumental in allowing Tangle Creek to execute its development drilling program, positioning it to acquire another oil-and-gas company in 2016 worth $40 million. He's also a tireless advocate for public education.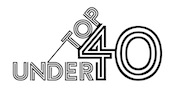 In early July, John Pantazopoulos was planning how Tangle Creek, the company of which he is the VP Finance and CFO, would literally move up in the world — from the 14th floor to the 21st of its downtown office tower.
In large part because of the oil price-hedging program Pantazopoulos instituted, Tangle Creek increased its cash flow by more than $6 million in 2016, leading it to acquire another oil-and-gas company, worth almost $40 million. This allowed Tangle Creek to move up in the world figuratively even as other oil companies went out of business.
Pantazopoulos is quick to emphasize that the success of Tangle Creek to date is not his to claim. "It's a cliché, but you can really see that ability to work together here," he says and points to the teamwork in one of the company's early acquisitions. "People said you couldn't do it. We put together 100 sections of land with something like 25 or 30 separate transactions. We had to go and hustle."
That hustle ended up as a financial success, but Pantazopoulos also believes in the intrinsic value of hard work. "I want to be able to say, I worked hard, I gave it the best I could. If you give it 100 per cent, great, that's success in itself."
To that end, Pantazopoulos volunteered for the Canadian Association of Petroleum Producers (CAPP) royalty review subcommittee in 2015 and was appointed to the steering committee to work directly with the provincial government.
You might call Pantazopoulos a money guy's money guy, who started his career as an analyst with CIBC world markets here in Calgary and, by the age of 29, had risen to the rank of CFO of a TSX-Venture listed company.
In addition to his work in oil and gas, he's currently a director of the Calgary Parking Authority, where he serves as vice-chair of the audit committee.
Though parking downtown is one subject that tends to inspire strong opinions in people, if you want to really get Pantazopoulos fired up, talk to him about public schools.
"Public education is the definition of what makes a democracy what it is. It's a bedrock. It affects everything," he says. This belief has led him to advocate for school building and to sit on the audit committee of the Calgary Board of Education.
All of these efforts align to get him closer to his tentative 15-year plan: entering politics. "To go into politics and make sure those public institutions are safe and secure," he says, "I'd absolutely love to do that."
—Käthe Lemon