Age: 25
Job title: Founder and CEO, Hop Compost
Why he's a 2017 Top 40 Under 40:
Davies founded the first inner-city compost facility in Canada, and has turned more than seven million pounds of food waste into organic compost in less than three years.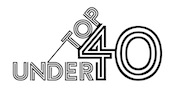 When Kevin Davies was in university he was already running his first company, a local recycling venture called Green Start that went on to divert more than three million pounds of landfill-bound waste.
While building Green Start (which he sold last year), Davies saw first-hand the huge amount of food waste at local restaurants, grocers and businesses. That, combined with a personal scare when his dog was poisoned by garden fertilizer, prompted Davies to launch Hop Compost in February 2015.
"I came to see that it was equally important to solve the chemical growth of food as it was to solve the ultimate waste of food," Davies says. "Compost is beautiful because it solves both of these problems in one stroke."
Hop is the first inner-city compost facility in Canada. The facility's central location means the waste collected from Hop's clients doesn't have to travel far, saving around 85 per cent of the usual hauling emissions.
The company uses patented technology (and eventually bought the company that created it) that makes compost indoors using huge enclosed computerized vessels that keep operations odour-free. The final organic compost product, which Hop sells at independent garden centres, has more than seven times more nutrients than regular compost.
Hop currently collects food waste from more than 100 businesses and restaurants in Calgary and Vancouver. Together, they've prevented more than 10 million pounds of emissions by taking more than seven million pounds of landfill-bound food waste and turning it into compost. Clients receive monthly impact reports showing how much waste, water, land and emissions they saved by composting with Hop.
"There is a notion that an effort such as composting is just a drop in the bucket," Davies says. "I think people are always surprised at just how significant an impact they alone have. And then, when they see their results in the context of the community [along with] 120 other businesses that are doing it at the same time, how much they accomplish together — it's phenomenal."
To date, Davies has secured more than $5 million in angel investments and bank financing for Hop, which enabled the company to open a second facility in Vancouver last year and double the capacity of both facilities. A certified B Corporation, Hop was also recently named a 2017 Best for the World award recipient.
The company is on track to open its third compost facility in Toronto this winter, and aims to open one in every major North American city in the next 10 years.
"Creating something that can have its own life beyond me as a company and have a lasting impact is a very exciting opportunity," says Davies. —Alana Willerton