Ages: 34 (Kevin), 32 (Julia)
Job titles: Founder and CEO, Nomodic Modular Structures (Kevin), Vice-President Finance, Nomodic Modular Structures (Julia)
Why they're 2017 Top 40 Under 40s:
The Reads have built their modular construction company into a business with 40 employees and revenues expected to exceed $25 million in 2017. They are challenging the utilitarian view of modular construction with luxury lodges and other custom projects.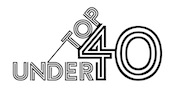 Kevin and Julia Read are literally thinking outside of the box. Where most modular building companies embrace the traditional, boxy, square or rectangular shapes associated with prefabricated construction (think school portables and mobile homes), the Reads and their company Nomodic Modular Structures are shape-shifting the modular world.
"We try to push the boundaries of people's perceptions," says Julia.
With an in-house architect and designers, along with relationships with materials manufacturers across the country, from wood to steel, there is no limit to what Nomodic can build.
You might say they aren't, well, "boxed in."
Instead of vying for the same business as other pre-fab companies building those school portables and relocatable trailers, the Reads compete for jobs across the construction market.
The only true difference between traditional construction and what Nomodic does, says Kevin, is that the pieces of the building are created elsewhere and assembled on site using the company's construction team.
The biggest payoff is efficiency. Timelines are crunched to mere months compared to the years a conventional project might take, and there is less waste because all the design is done up front, with the building pieces mapped out and made in a factory. "All the engineering happens in advance and everything is custom designed to fit, so you don't have people showing up at the job site trying to make it work," said Kevin. "Everything fits perfectly."
Currently, Nomodic has more than 40 employees in four cities. The company projects it will pull in $25 million in 2017 — more than triple last year's revenues. It's a leap from Nomodic's humble beginnings in the master bedroom of a 1,000-square-foot bungalow in Willow Park where Kevin started the company in May, 2012.
While Nomodic's first project was for work housing in a remote part of northern B.C., it now has two hotel projects on the go. Duffin Cove Oceanfront Lodging in Tofino, B.C., is adding 18 more rooms using Nomodic's modular construction, which will allow the hotel to only shut down for a couple months during low season to do the expansion. Julia and Kevin are also excited about a luxury lodge Nomodic is constructing near Yellowknife, N.W.T., with 37 plush suites, all with skylights for watching the northern lights.
Nomodic is also working with First Nations in Ontario in need of permanent housing. "Every building we build, you can't tell it's prefabricated," says Kevin, adding they want to keep pushing the boundaries of construction. —Gwendolyn Richards