Age: 39
Job title: Director, Institutional Programs Division, Research Services, University of Calgary
Why she's a 2017 Top 40 Under 40:
Scarratt has become a key player in securing funding for research at the U of C, implementing processes at the university that have helped increase research funding by more than $100 million annually.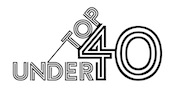 As director of the institutional program division for the University of Calgary's research services office, Liz Scarratt leads a team of 15 administrators who help U of C researchers get funding to do groundbreaking work. There are grants and funding that researchers apply for on their own, but it's the large and complex research projects that Scarratt and her team work to secure funding for.
She not only chases big money for big discoveries but also helps implement the U of C's strategic research plan and then helps researchers prepare proposals, strategically position their work and even figure out some of the logistics of implementing the funded projects.
One such project Scarratt helped bring to fruition is Advancing Canadian Wastewater Assets (ACWA), a partnership between the U of C and the City of Calgary that launched in 2015 and aims to improve the future of clean water. ACWA examines the impacts of pollutants on different aquatic environments and studies how to create and improve water treatment technologies. Scarratt has been a board member of ACWA since it started and helps to develop the organization's long-term strategy, community outreach, budget and sustainability.
"There is a much larger purpose to all of it," Scarratt says of her work at the U of C. "If I do a good job, then one of the best researchers can get the opportunity to deliver something amazing for the public."
Before Scarratt was hired in 2008, the university had received small grants but had fewer processes to get "big money" funding — significant grants that allow for large-scale projects. Scarratt worked to develop a new framework focused on making the university more successful when seeking multi-million-dollar research grants. By 2009, she had helped bring in $111 million for that year.
In 2011, Scarratt developed SUPPORT — a multidisciplinary panel that reviews and improves the business case and logic behind researchers' needs for significant grants. The process has improved success rates for the U of C's major funding applications across funding agencies. For example, this year the university had a 52-per cent success rate for infrastructure-funding applications, compared to a national success rate of around 30 per cent.
Today, Scarratt and her team are involved with more than 700 researchers across multiple faculties and more than 100 active projects worth more than $150 million. The strategies and processes Scarratt has implemented helped increase the U of C's overall annual funding for research to $360 million last year.
—Ashley King