Ages: 33 (Erickson), 32 (Kennedy)
Job titles: Co-owner, Studio North (Erickson), Co-owner, Studio North (Kennedy)
Why they're 207 Top 40 Under 40s:
Studio North champions (and builds) laneway housing in Calgary, along with other projects that have grown the two-person partnership into a boutique firm of seven employees in under five years.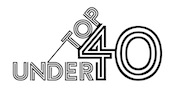 After completing their master's of architecture degrees at Dalhousie University, Mark Erickson and Matthew Kennedy returned to Calgary in 2013. They brought with them an excitement for public art, vibrant urban spaces and a new way to approach development in established neighbourhoods: laneway housing.
Kennedy had just finished his thesis on laneway housing — small houses built facing onto the back alleys of existing single-family homes. Even though at the time there was no laneway housing in the city and fierce debate over secondary suites, the pair believed Calgary was the perfect city to take advantage of this method of stimulating growth and development within established neighbourhoods.
Now, Studio North has completed three laneway houses with four more currently in progress, and the City of Calgary has asked Studio North to use its Parkdale laneway house to create a how-to video about the process of obtaining permits for building a laneway house.
"It's really exciting to come to work every day," says Kennedy. "As a small-business owner, I feel like business and personal life are basically one and the same — in the best way possible. The laneway houses offer a new kind of diversity to our neighbourhoods, and it's great to see Calgarians get excited about it."
The Studio North team has grown to include seven full-time employees. Kennedy and Erickson committed to achieving this growth without taking out any loans — other than the loan of office space in Kennedy's parents' house when they started.
To date, the company has completed more than 30 projects — including laneway houses, renovations, multi-family homes and commercial sites. Current projects include a line of pet-friendly furniture, a new hotel in Canmore, a piece of public art in Toronto and the redesign of an apartment tower. "The projects range in scale, but they're all built with a commitment to craftsmanship," says Erickson.
Hiring additional employees has cleared time for Kennedy and Erickson to do what they do best — use their joint creativity to pitch new ideas.
"Where we have found success is when we've had the chance to really flex our creative muscle and explore fresh ways of doing things," says Erickson.
"We always want to be hands-on with our projects and we always want to be pushing ourselves to think creatively," adds Kennedy. "While we love the organic growth we've achieved so far, you won't see Studio North becoming a 100-person firm anytime soon." —Kait Kucy