Age: 33
Job title: Owner, Director of IT, iCube Development Ltd.
Why he's a 2017 Top 40 Under 40:
Kinderwater founded and operates Alberta's largest data recovery lab, building client trust by billing by the hour instead of by the job.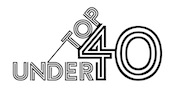 Matthew Kinderwater always wanted to help people, whether as a lifeguard in his youth or later in his first career as an emergency medical technician. That desire to help didn't change when he switched to a career in tech.
In 2005, he started iCube, a data recovery lab that helps individuals and businesses recover critical data from servers and computers.
Kinderwater's Métis heritage made him eligible for funding to kick start iCube, but he respectfully declined. "I wanted to build it from the ground up," he says. "Now, it's nice to be able to contribute to the Métis Association of Alberta and know that I'm helping others because I can, not because a debt is owed."
Kinderwater has grown iCube from a makeshift office in a bedroom closet into Alberta's largest data recovery lab — in terms of volume of recoveries it does each year, number of clients and also square footage. Kinderwater says his success is due to his commitment to transparency and his decision to price differently than his competitors.
"Most data recovery requires one to three hours of labour; the rest is done by automated computer processes," he says. "iCube is the only company in Western Canada that works on hourly rates instead of tiered pricing. Clients only pay for real time, and it almost always results in a cheaper recovery. It's also more honest because we provide a breakdown of cost, so it forces us to justify what we charge."
iCube also developed the open-source Billwerx software, which is used by more than 4,000 companies completely free of charge.
Kinderwater appreciates that his clients are in a vulnerable state, having lost important business data or personal files of great sentimental value. He builds trust with them so they understand what iCube can do to help. And he looks for opportunities to help: after the 2013 flood, iCube donated free recovery services to families in Calgary and High River, and to date the company has donated more than $40,000 worth of services and hard drives to victims of the Fort McMurray fire. Recently iCube fixed the hard drive of a Syrian refugee family whose child was at the Alberta Children's Hospital for free.
"Sometimes, helping someone get back their kids' photos is more important than the monetary return," he says. "If you can help, then you do." —Colleen Seto