Age: 36
Job title: Assistant Professor, Department of Psychology, University of Calgary; full member, Alberta Children's Hospital Research Institute
Why she's a 2017 Top 40 Under 40:
Noel's internationally recognized research has changed the understanding and treatment of the psychological aspects of childhood pain. She helped develop guidelines for pain reduction during vaccinations that have been adopted by the World Health Organization.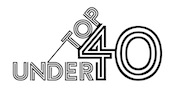 Four years ago, just before starting a post-doctoral fellowship in Seattle, pediatric pain expert Melanie Noel lay in an ultrasound suite and heard words that changed her life: "There are three heartbeats."
Now, the assistant professor in psychology at the University of Calgary says having triplets has been both her toughest challenge and biggest boost.
"It changed my anchors in terms of what is important, what is stressful, and it makes me know that I can persist through anything," says Noel.
In 2015, Noel was recruited to the University of Calgary and Alberta Children's Hospital Research Institute as part of the Vi Riddell Pain & Rehabilitation Centre, which is dedicated to helping children who are suffering from pain.
Her research focuses on developing simple psychological treatments to manage aspects of children's pain — things like memory reframing, an intervention that involves talking about past painful experiences in ways that help a patient remember them in more positive ways. Her groundbreaking work has shown that chronic pain in childhood heightens risk for PTSD, anxiety and depression in adulthood.
Noel also helped create practice guidelines for pain management during vaccinations that are now backed by the World Health Organization.
"Given that healthy children in Canada will receive 20 vaccine injections by age five this work affects all children," says Noel.
In addition to her work as director of the Alberta Children's Pain Research Lab, Noel is a national collaborator on the Pain in Child Health Training Initiative connecting pediatric-pain researchers around the world. Her 56 published papers to date are cited among the key publications on childhood pain in recent years, for which Noel was awarded the Canadian Pain Society Early Career Award. She is currently the only Calgary-based co-investigator in The Chronic Pain Network, a $25-million initiative that brings together patients, researchers and clinicians across Canada.
Noel is motivated by her patients and the young researchers coming up behind her. It's important to her that women know they can have a successful career in science as well as a family. Her secret is her "village" — a husband who uprooted his career several times to follow her, family members who helped look after the triplets and the crew of researchers in the lab adjacent to her office.
It's not easy, but there is a way to make it work, she says. "I think it's important for people like me to start being real about those struggles but also show the other side of what's possible." —Christina Frangou