Age: 37
Job title: Founder and Director, Re-Matt Inc.
Why he's a 2017 Top 40 Under 40:
As the founder of Alberta's first and only mattress recycling company, Cable has kept almost 1.2 million pounds of mattresses and box springs out of landfills.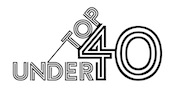 When it comes to making big decisions, lots of people advise sleeping on it. Entrepreneur Shawn Cable literally did just that.
In 2014, Cable founded the only mattress recycling facility in Alberta, Re-Matt Inc. While touring a Sears Distribution Warehouse, Cable realized that mattresses were being sent to Alberta's landfills because there was no other alternative for disposing of them. "I was always trying to figure out better ways of doing stuff," says Cable. "I always thought it would be great if I ever came up with a [new] way to do something so I could reap the benefits of that, and the freedom."
In just over two years of operation, Re-Matt has kept 72,000 mattresses and box springs out of the garbage heap — that's about 1.2 million pounds of material salvaged.
He credits a large part of his success to setting up partnerships with major retailers including The Brick, IKEA and Sleep Country. The retailers collect used mattresses from their customers when delivering new ones and then send the old mattresses to Re-Matt's warehouse. Several Alberta universities, including the University of Calgary, Mount Royal and the University of Alberta, work with Re-Matt, too, sending used mattresses from their dorms.
Cable has figured out how to re-use almost every piece of the mattresses and box springs that come to his 10,000-square-foot warehouse. His team disassembles the mattresses by hand and sorts the materials into bins of scrap metal, fabric, foam and wood. The material is then sold to be made into carpet underlay, animal bedding, mulch and for other uses.
Ripping up a mattress requires some muscle, which is where Cable's nine years of playing professional lacrosse — six years for the Calgary Roughnecks — come in handy.
Playing lacrosse also led him to help organize the Guinness World Records first "World's Longest Lacrosse Game" and raise more than $100,000 for the children's sport charity Right to Play.
Cable's next goal is to make his service easier for Calgarians by creating drop-off locations for used mattresses.
"It's obviously going to impact future generations and our ability to be able to cut down on waste," he says.  "I think that's going to be a success for our communities." —Jennifer Dorozio