Age: 38
Job title: Technical Director, Calgary Foothills Soccer Club
Why he's a 2017 Top 40 Under 40:
Wheeldon has made Calgary Foothills Soccer Club into one of the most successful youth and pro-am soccer clubs in the country and helped build the first full-sized dedicated soccer fieldhouse in Alberta.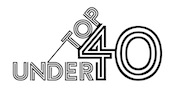 Tommy Wheeldon arrived in Calgary in 2002, a young footballer from Liverpool signed to play for the city's professional team, the Calgary Storm. When the Storm folded a couple years later, he took the chance to be a part of developing Canadian soccer from the grassroots level, and stayed in Calgary.
"I fell in love with Calgary," Wheeldon says. "We were outside the top 100 in the FIFA world rankings, but I could see great people, great athletes, and I thought, 'Well, why can't we do it?' Everything that we've done now is change people's view [to see] that, actually, Canadians can be great at soccer."
Wheeldon joined the Calgary Foothills Soccer Club (CFSC) in 2007 and became the technical director the following year, overseeing the club's operations and long-term plans.
Under his leadership, CFSC has become one of Canada's top youth soccer clubs, with player registrations jumping from 300 to 3,000. The club has earned six Canadian Youth National Championships and now boasts men's and women's professional-amateur teams competing across the continent. In 2016, Wheeldon coached the men's pro-am team to the championship final of the Premier Development League in their second season. The City honoured the achievement by lighting the Calgary Tower green and white.
With Wheeldon's assistance, on average, 10 male and 10 female CFSC players receive university or college soccer scholarships each year. Wheeldon also raises the $30,000 the club uses to subsidize youth players each year.
"We're shaping the future, because we're shaping kids' lives," he says. "No matter what walk of life you go into, you've got to work with people, you've got to work with a team, you've got to understand emotions. I think soccer, and any sport, teaches those emotions and instills crucial life values."
Years of teamwork helped Wheeldon himself achieve one of his greatest accomplishments — CFSC just opened an $11 million privately owned indoor soccer facility, the first of its size in Alberta. Wheeldon was the main force behind the project, pushing the importance of a dedicated soccer facility for the club, working alongside program director Danny Hay to get the building through to development. From concept to completion, the fieldhouse was finished in five years.
With this new fieldhouse making news, along with his weekly radio appearances as an analyst on Sportsnet 960 and his pro-am coaching success, it seems that the young footballer from Liverpool has worked his way up to become one of the most important public figures representing the beautiful game in Calgary. —Andrew Jeffrey