Age: 26
Job title: Production Planner, Suncor Energy Inc. (on leave); graduate student, Harvard Business School
Why she's a 2017 Top 40 Under 40:
Gupta has been named a "rising star" in the oil-and-gas industry for her work at Suncor Energy, where she served as an advisor to the company's executive vice president and helped implement the Cost Efficiency Drive program for employees to communicate ideas directly to senior leadership.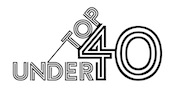 Tulika Gupta has made a habit of defying expectations. Born in India, she was the first female from her family to study engineering, travelling to North America to earn a degree in computer engineering from the University of Toronto. After graduation, she defied expectations again by taking an oil-and-gas job with Suncor Energy in Fort McMurray rather than heading for Silicon Valley like many of her fellow computer engineers.
After two years in Fort McMurray, Gupta relocated to Suncor's Calgary offices to work as an analyst to the executive VP, an advisory role. During her 18-month stint as an analyst she was instrumental in the implementation of Suncor's Cost Efficiency Drive by creating a way for employees to submit sustainable business-improvement, cost-cutting and carbon-reducing ideas directly to senior leadership. The drive collected 40 comprehensive ideas that identified millions in potential savings.
Gupta then moved into a production planner position at Suncor, collaborating with multiple internal stakeholders to design processes and planning for the $16 billion-plus Fort Hills project. Her work with Suncor caught the attention of Oilweek magazine, which named Gupta its "rising star" for 2017.
Gupta has since been granted leave from Suncor to pursue a masters of business administration degree at Harvard. In the midst of her MBA application process last year she was selected as one of 16 contestants in the Miss India-Canada 2016 pageant, which she had signed up for on a whim. "It was always on my bucket list, and anything that makes me uncomfortable, I always make sure I do that because that's when you know you're growing," she says.
Unlike her fellow contestants, Gupta didn't have any previous modelling or pageant experience. Even so, she finished as second runner-up — despite the fact that she hadn't expected to be among the top five, so she didn't put much effort into preparing for the question-and-answer portion. "Now, I think if I had prepped I could have done even better," she says.
The kind of confidence that puts a computer engineer on a pageant runway also makes Gupta an effective mentor. At Suncor, she mentored other female employees in her business unit through the Women's Diversity Initiative and hosted Bring Your Daughter To Work Day for high-school girls to learn more about technical oil-industry careers. She also designed and hosted Suncor's Resiliency To Change Day, an event that presented strategies for female employees to weather the economic and emotional challenges of the oil-industry downturn.
"People are capable of doing so much," says Gupta. "I think our processes restrict people's creativity in some ways, especially in a conventional industry like oil and gas, but I think that's changing now." —Shelley Arnusch